The devices that we carry in our pockets already make our lives infinitely easy in a variety of different ways.
However, when these devices are combined with a few more essential accessories, they have the tendency to become even more super-powered!
The question that may come up next, then, is: Which accessories are essential?
What tools, gizmos, and gadgets truly help you make the most of your smartphone?
These are the two questions that we'll answer in this guide, as we take a deep dive into all the things that you could possibly need to enhance your smartphone experience in the truest sense!
Essential Smartphone Accessories Guide
These smartphone accessories are undeniably inevitable attachments without which the functionality of smartphones becomes limited.
It is not just enough if you own a smartphone, but it becomes a necessity, as having these accessories will help you maximize things you want to derive from your smartphone.
#1. The Power Bank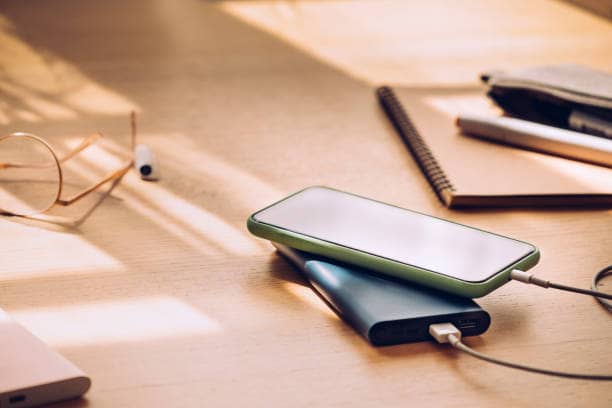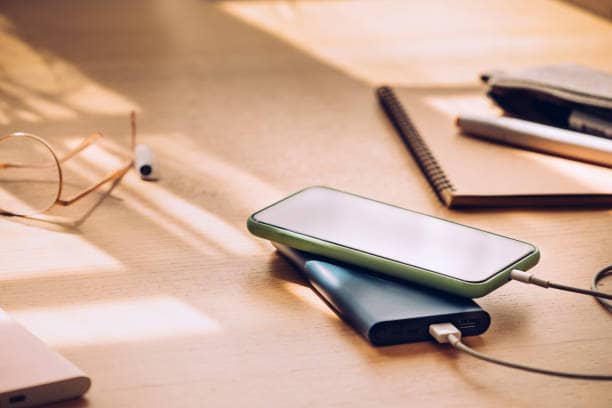 A power bank is undoubtedly one of the most essential smartphone accessories anyone could own in the present crazy, always-switched-on world.
These invaluable tools are also often referred to as portable chargers.
Given that name, it should give you a pretty good idea of what they're used for as it provides all the power you need to charge your phone up without having to plug it into a wall charger or USB port.
Power banks such as the Luxtude 20000mAh USB C Power Bank can be charged via a typical wall socket and then packed up and taken out with you.
Once fully charged, all you then need to do is connect your phone to the power bank via a standard charging cable.
You'll have enough backup power to charge an iPhone or Samsung Galaxy 3-4 times over!
If the idea of having to deal with cables is a little too much, then you also have options like the Solar Charger – 30000mAh Solar Power Bank. As you've probably gathered from the name, it has the ability to charge your phone via solar power.
Not only does a power bank back your phone's reserves up during messaging and gaming, it also comes in handy in case you are suddenly left with the dreaded 1% battery life.
#2. USB Flash Drives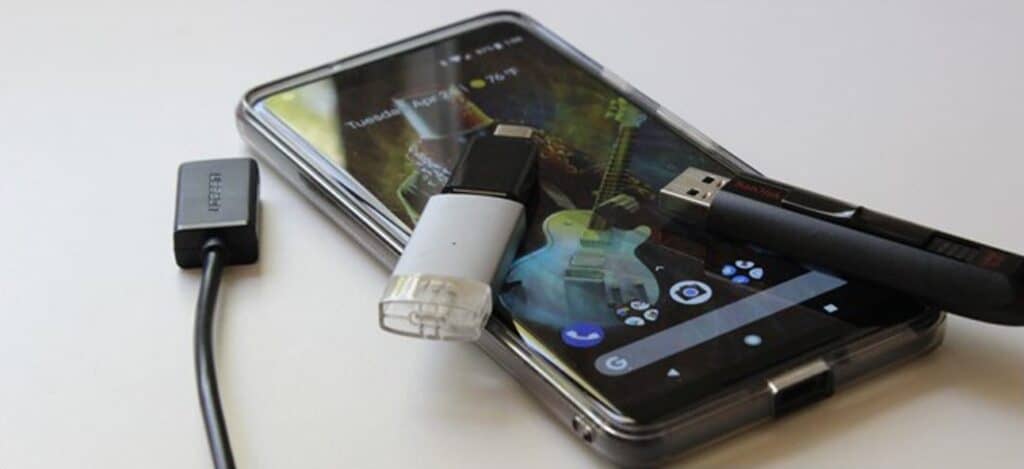 USB flash drives are another indispensable tool that solves one of the most common problems faced by smartphone users:
Running out of data storage.
Even the most expensive phones, loaded with the best specifications and features, may eventually find themselves running out of space due to storing all of those precious photos, videos, and other documents.
One option, undoubtedly, is to back them up to the Cloud via services like Apple's iCloud or Google Drive, and then delete them from your phone's storage to make room.
But let's be honest, it can be a painful process if you ever want to quickly access one of those photos you've stored in the Cloud.
That's where tools like the VANSUNY 64GB Micro USB Flash Drive for Android or the SanDisk 32GB iXpand Flash Drive for iPhone and iPad make it easy to store and retrieve those important files.
The best part is that these types of flash drives also come with a standard USB connection, meaning they're a great choice for moving files back and forth from your smartphone to your laptop or other devices.
#3. Bluetooth Earbuds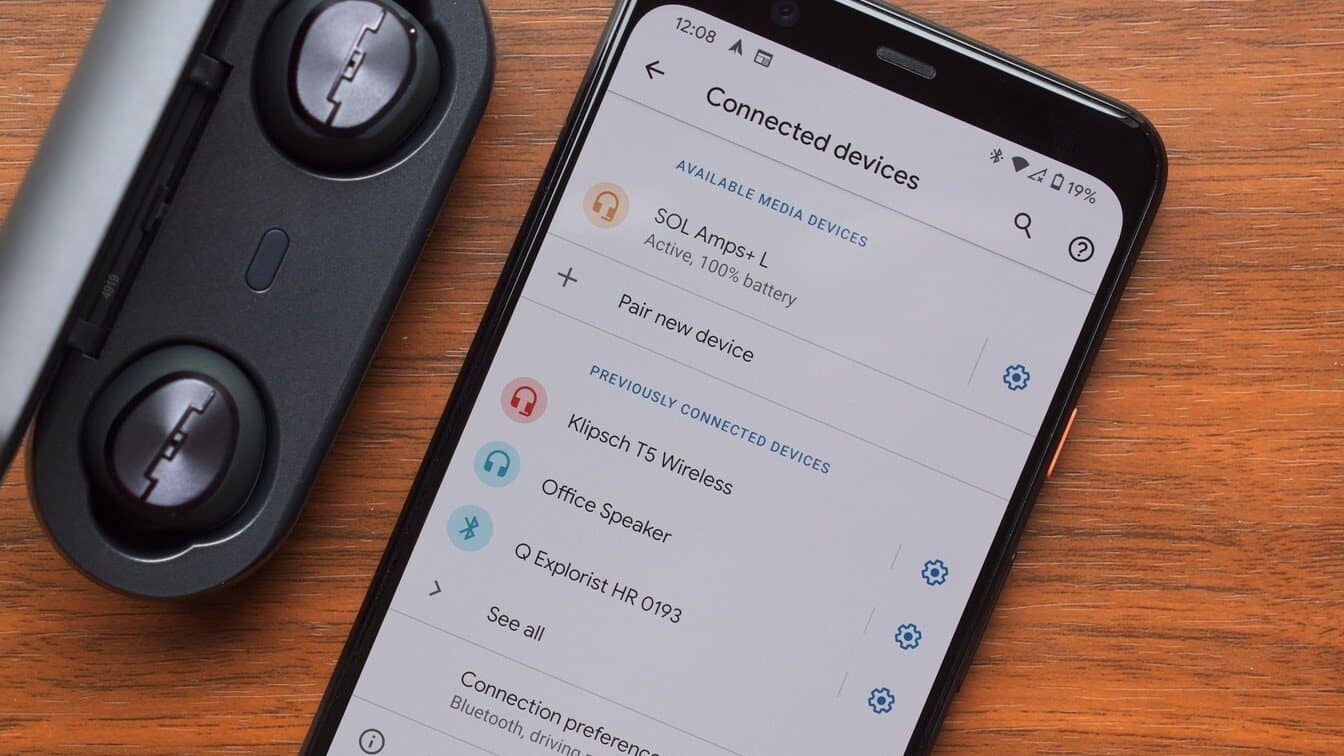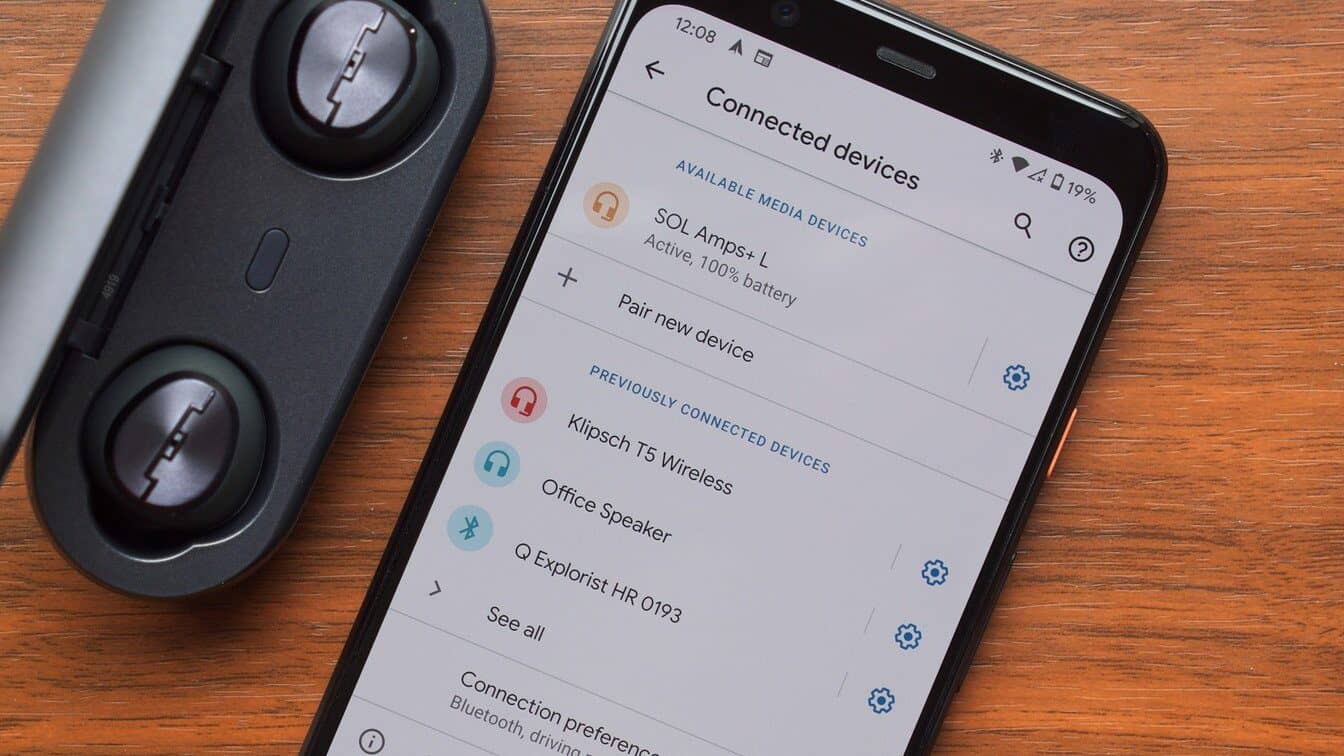 Old-school wired headphones are becoming more obsolete day by day, as Bluetooth-connected earbuds become the de facto tool of choice for most consumers.
They're absolutely fantastic for both listening to music and making calls, with improved sound quality and privacy features to boot.
As of now, the Apple Airpods remain the gold standard of Bluetooth headphones. However, more affordable options like the TOZO T6 True Wireless Earbuds offer superb sound quality too.
The latter features six hours of playtime from a single charge. It's nano-coated to protect the earbuds from water damage and also comes with an enhanced carry case that acts as a charger when the earbuds aren't in use.
#4. Headphone Adapters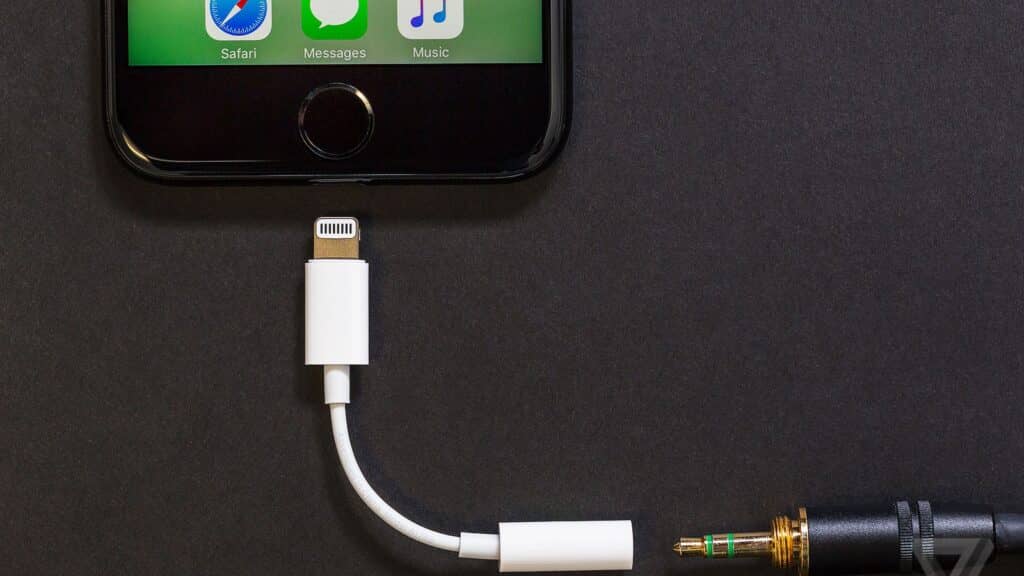 Just because wireless earbuds are becoming the norm doesn't mean they're necessarily your only option.
For instance, when your trusty headphones still have plenty of life but your newly-bought phone doesn't have the standard jack port needed to connect them, it's great to have the option of spending a few extra bucks on a basic jack-to-lightning-port adapter.
To be honest, we've had several headphone adapters and found that they do vary significantly in quality.
In fact, some of the lesser-quality models need to be reinserted into the phone frequently, making for an annoying experience.
With that said, the Lightning to 3.5mm Headphone Adapter from JSAUX has never once let us down!
#5. Smartphone Case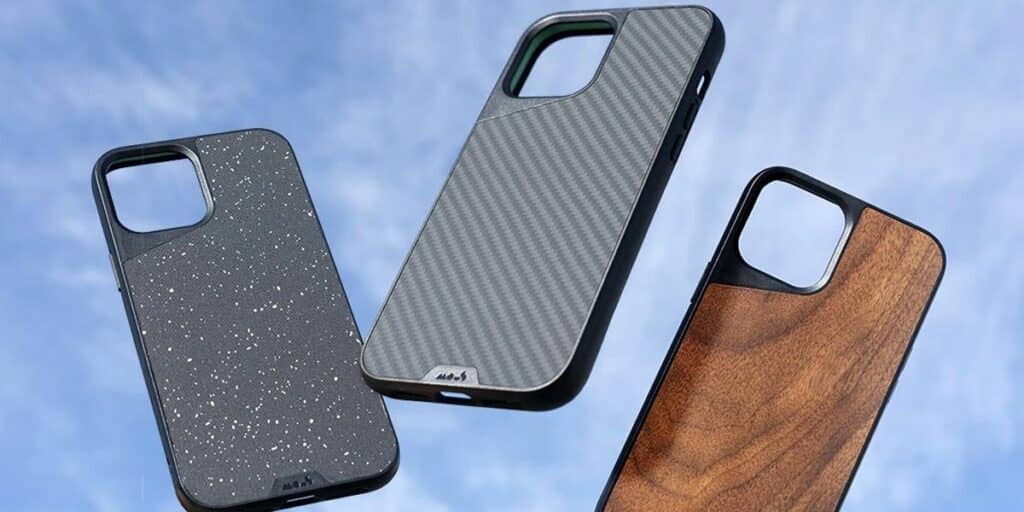 Now that you've got your smartphone fully charged, a brand new USB flash drive to capture as many precious moments as you like without running out of storage, and a great pair of earbuds to listen to your favorite tunes:
You're going to want to protect all that.
It's for these reasons that the best smartphone cases and covers on the market frequently prove to be worth their weight in gold.
These smartphone covers help to protect your device not only from drops and similar impacts, but also from the kind of dust and debris that can lead to a phone's rapid decline in quality.
Cases and covers come in all manner of styles, designs, and materials. Still, if you're looking for a few recommendations from us, we really like the:
Humixx Shockproof for iPhone
Vakoo Clear Series Silicone Phone Case for Samsung.
#6. Screen Protector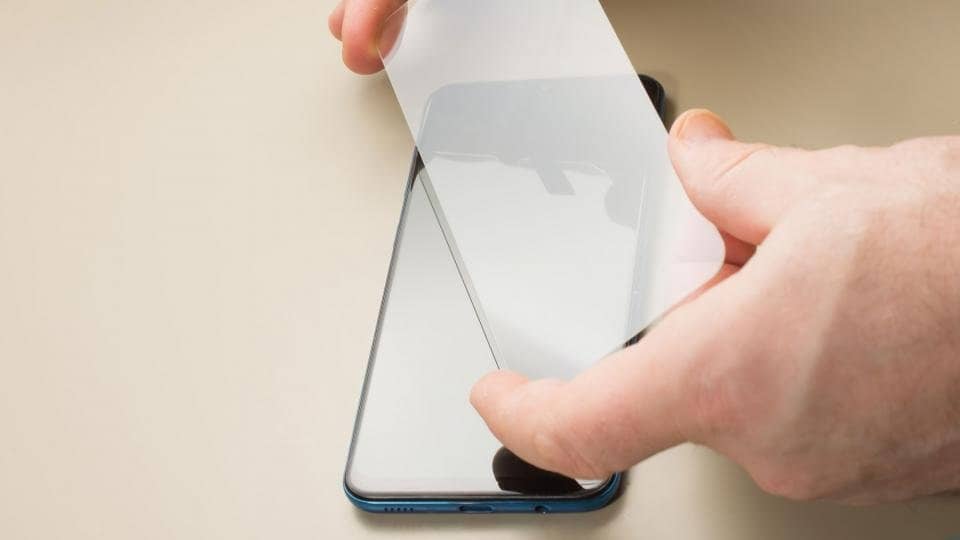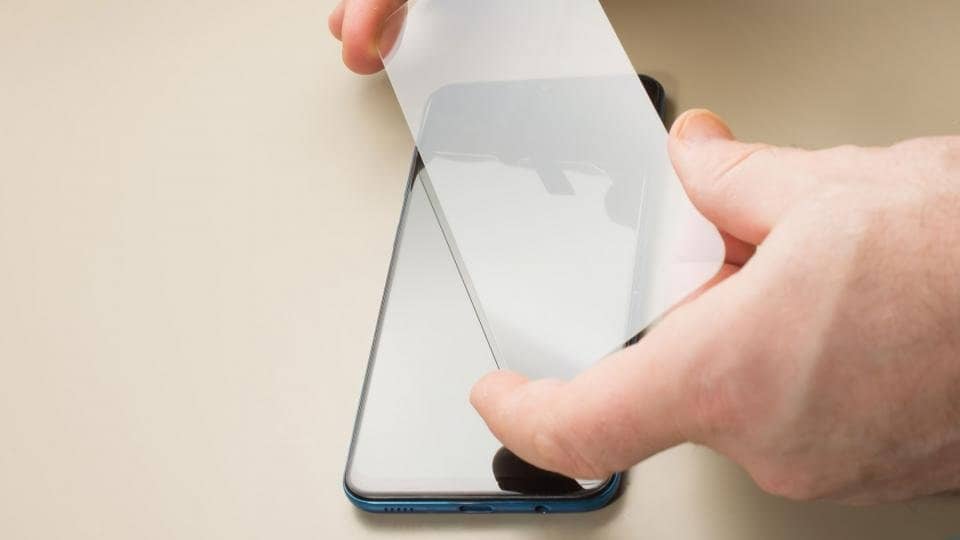 A good quality case isn't the only accessory you'll need to help keep your phone safe.
Even if you have the smartphones' back and sides fully protected, the screen may still be exposed (especially when you're actively using it).
It's entirely possible that it will be susceptible to the kind of scratches and scuffs that leave a blemish on the aesthetic appeal of your phone.
In the worst case scenario, it will make it increasingly difficult to see what you're doing on the screen.
That's why it's always worthwhile investing in a top brand screen protector, like the best-selling 4.7″ iPhone screen protectors from MANTO.
Screen protectors will help to ensure your screen remains safe, no matter what your phone goes through.
#7. Car Charger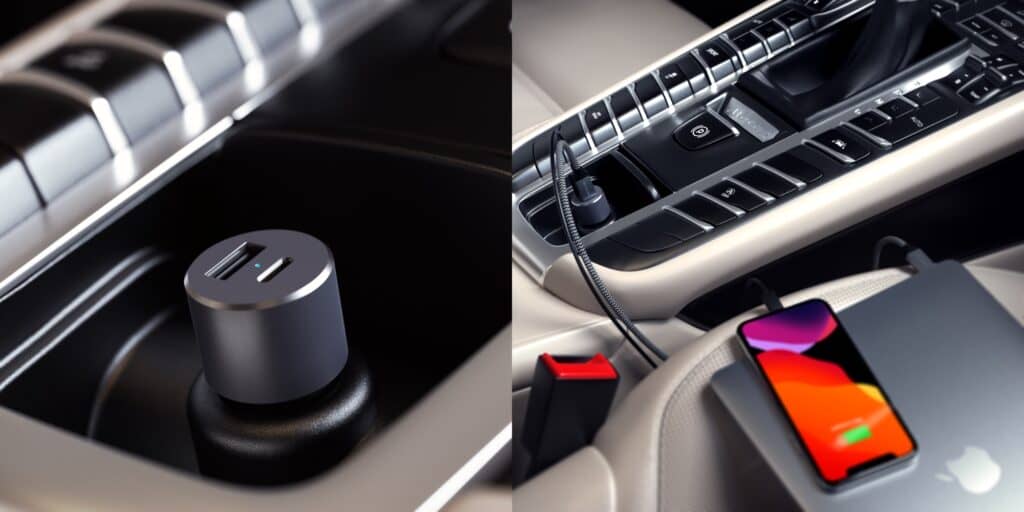 Using your portable power pack to charge your iPhone or Android device is certainly one option while out on the road, but it does mean you run the risk of having no juice in that pack once you step out of the car and head out to do whatever you're doing.
If you ask us, that's not a risk worth taking- especially when you can simply use a basic, affordable car charger!
A car charger (as the name implies) relies on your car's power to keep your battery topped up while driving.
Personally, we are big fans of the AINOPE USB Car Charger- and not just because it can simultaneously charge two devices at QC3.0 speed.
Impressively, it's also capable of reaching 0 to 55% battery life in 35 minutes, as well as being compatible with both Apple and Android devices.
#8. Car/Bike Mount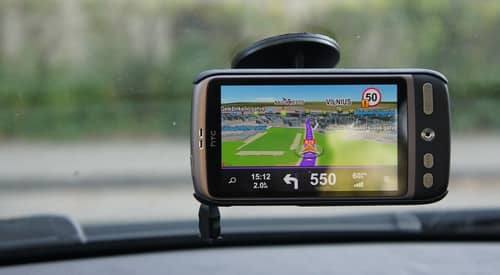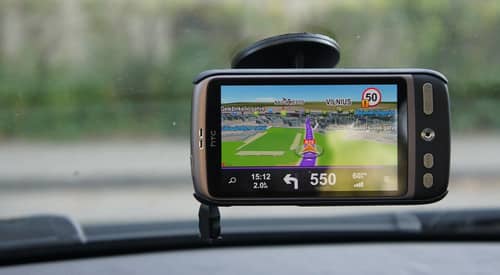 If you want to use your phone as your GPS device while on the road but don't have a proper way to hold it, what you are going to end up with is a phone that's sliding all over the dashboard!
It wouldn't be the first time that a phone hit a windscreen or the floor and cracked its screen as a result.
Sure, you could rest it on the passenger seat, or in that awkward area in between the front seats, but that still leaves the problem of having nothing to ensure your phone is going to stay in one place.
Eventually, you realize that a car mount is a simple, handy answer to your problems.
This handy little invention attaches securely to your dashboard and holds your phone firmly in place. Once fixed onto the dashboard, you can glance at the screen for directions whenever you need.
Options like the DesertWest Car Phone Holder Mount are ideal as they're fully universal, meaning they provide maximum strength and protection for any device.
#9. Gaming Controllers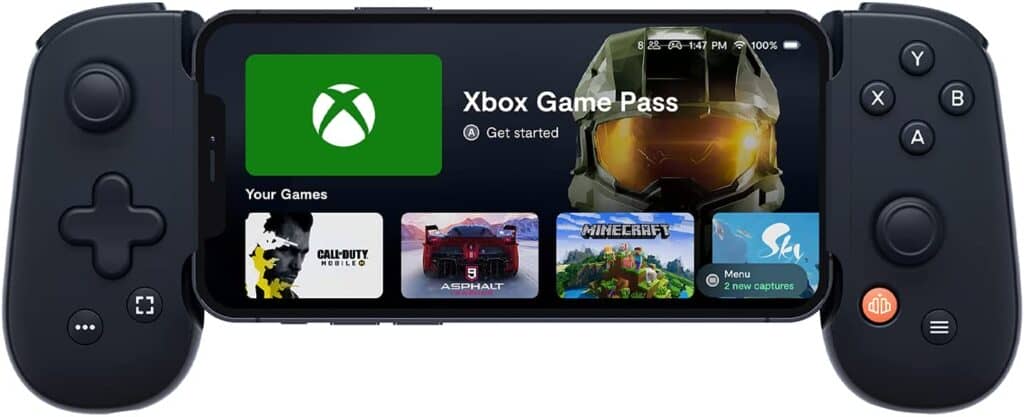 If you're an avid gamer, then a dedicated smartphone gaming controller like the SteelSeries Nimbus+ Bluetooth Mobile Gaming Controller with iPhone Mount may well be what you consider extremely essential.
Sure, most smartphone games are designed to be played directly via the touchscreen; however, there are some which can be operated via an external controller.
In particular, VR games and retro console emulators are prime candidates for controllers like the Numbus+ as they really do bring that old school feel to your game.
And if you don't have an iPhone, don't worry; the SteelSeries Gaming Controller also comes in an Android version called the SteelSeries Stratus Duo.
If you're looking for something that does the job adequately without breaking the bank, the GameSir T1s Game Controller might prove to be a more affordable option.
It's an alternative to the admittedly pricey SteelSeries Gaming Controller that could be just a little bit out of your price range.
#10. Phone Ring Holder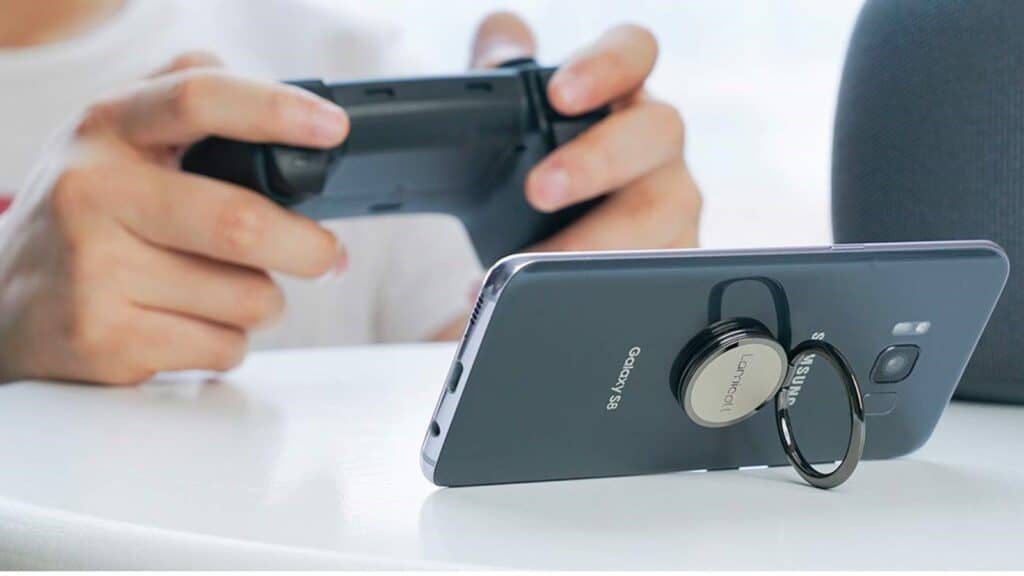 Ever wondered what those weird-looking hoops are that you see attached to the back of someone's smartphone?
They're a little something called ring holders.
Ring holders make it much easier to grip and hold a phone- in particular, the large, slim, and flat varieties, or the ones made with a glass finish that make them awkward and cumbersome to get a hold of.
Ring holders permanently affix to the back of your phone so that whenever you need, you can simply hook your finger through the loop and away you go!
If that wasn't enough, products like the Ggmoca Cell Phone Ring Holder Stand also act as a kickstand.
With products such as these, you can easily place your phone in a good position while watching movies, streaming a Netflix show, or settling into those long FaceTime conversations.
#11. Smartwatch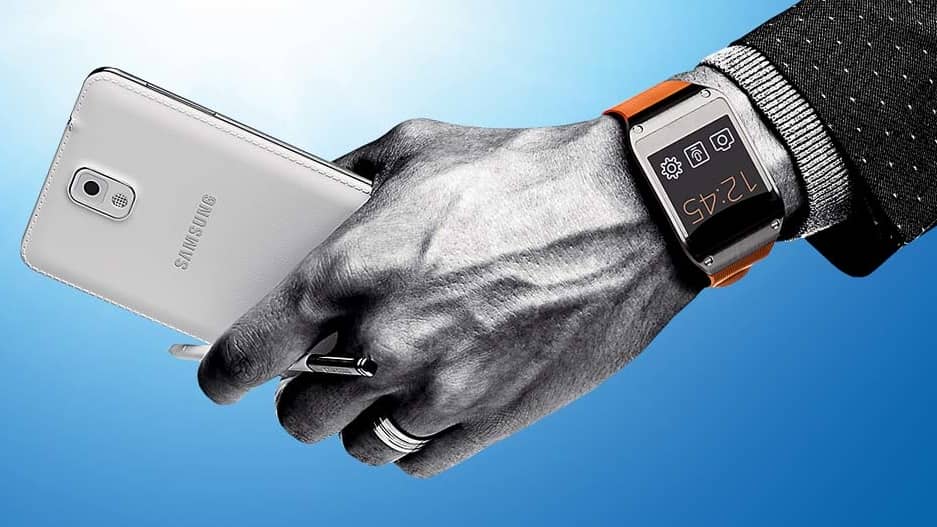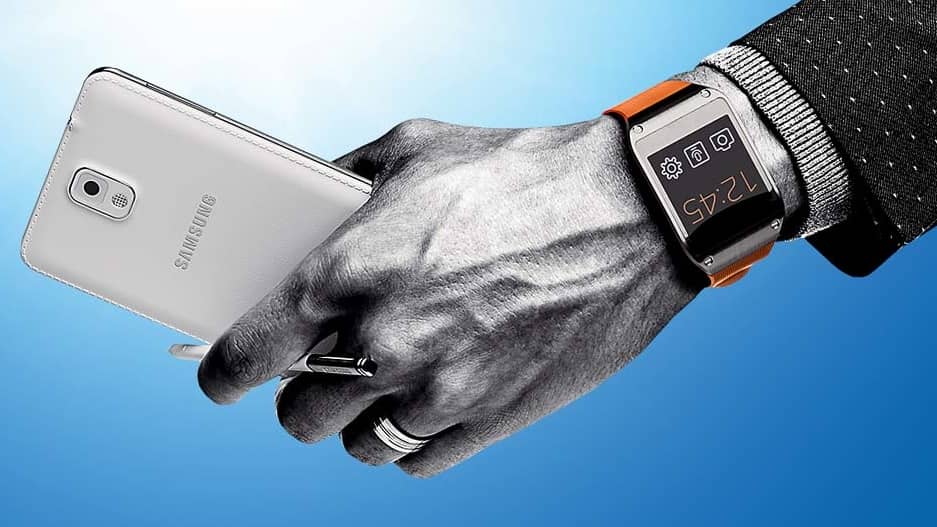 In our recent piece on the State of the Smartphone in 2022, we questioned whether smart wearables might one day overtake the smartphone as the primary device that most of us use on a daily basis.
Ultimately, we concluded that wouldn't be the case as there just hasn't been the kind of uptake for devices like the Apple Watch or Samsung Gear as there has been for the iPhone and other smartphones.
Besides, why would anybody want to replace their smartphone with a watch when the two work in perfect harmony?
However, smartwatches and other wearables do make an ideal companion accessory for accessing a phone's key functions without having to touch the phone itself.
For instance, the aforementioned Apple Watch gives you access to a whole host of your phone's features such as the Messages, GPS, Weather, and Fitness Tracker apps.
It also allows you to use the Find My Phone feature, an essential smartphone security tool to help you track down a lost, stolen, or misplaced iPhone.
If you've ever lost your phone, you'll no doubt know how convenient it is to be able to do this directly from a watch on your wrist!
Gone are the days of having to get a hold of another device to access the Find My Phone feature via iCloud on a web browser.
#12. Phone Skins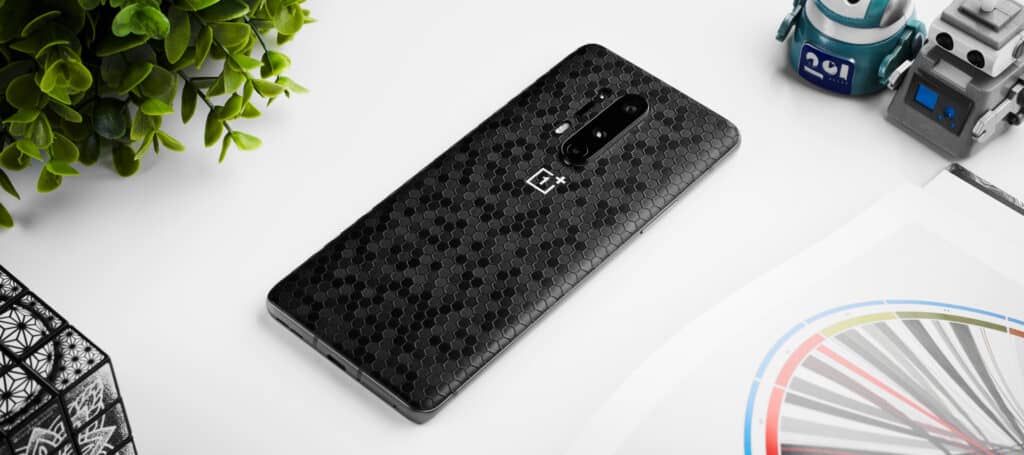 Modern smartphones are designed to be sleek, stylish devices, but while such a device may be appealing to some, it's pretty bland and generic to others.
If you fall into the latter camp, then you'll probably be glad to know that you can customize your device by applying a personalized skin.
While you can certainly buy pre-made skins that come in a huge range of patterns, designs, and prints (such as this Great Wave of Kanagawa skin for the Samsung Galaxy S21), it's also very possible to design your own as well.
Companies like SlickWraps offer a skin customizer tool, where you can upload pictures, add text, and even put a variety of fun cartoon stickers on your phone.
You can even add directly from your Facebook and Instagram account, too, to ensure that it truly stands out.
Speaking of standing out, that's another key benefit of personalizing your smartphone with a skin.
Don't worry about losing your phone among the identical masses ever again, it will become extremely easy to tell which device is yours if it ever gets misplaced or stolen.
#13. Camera Attachments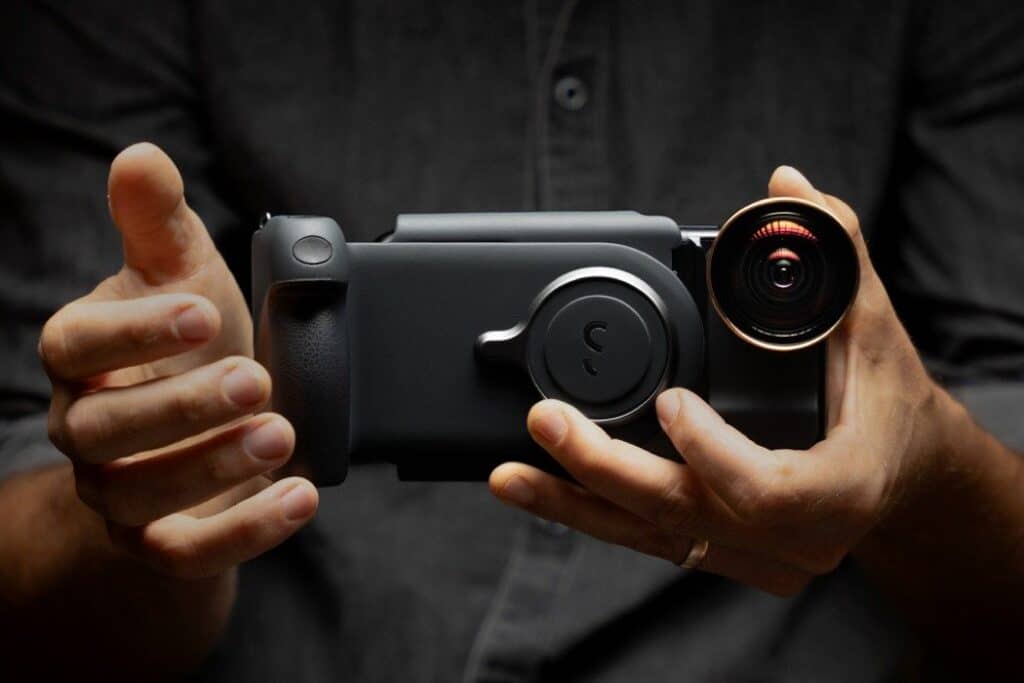 The cameras present in most modern smartphones these days are certainly impressive.
They offer the kind of crystal-clear quality and super-sharp resolution rates which used to be only available in top-of-the-line Digital SLR cameras.
Yet while the in-built camera may be enough for most people, you may still want to consider investing in a camera lens attachment.
For those with a real passion for photography- or who just want to create professional-quality YouTube or Instagram content- a specialist camera attachment should definitely be considered.
Just as traditional DSLR cameras are compatible with a wide variety of lenses to improve their performance and help photographers take the perfect shot, both Android and Apple devices can be used with lens attachments.
For example, lens attachments such as the professional-grade Moment Tele Lens – 58mm Attachment Lens works wonders for those who want enhanced sharpness in their images.
Alternatively, If you're just beginning to experiment with unlocking your smartphone's potential as a high-quality camera, the Xenvo Pro Lens Kit for iPhone and Android makes an ideal entry-level starter set.
#14. Gimbals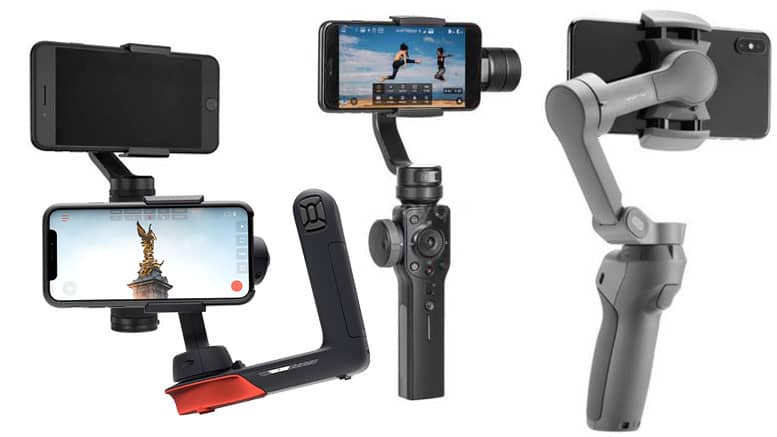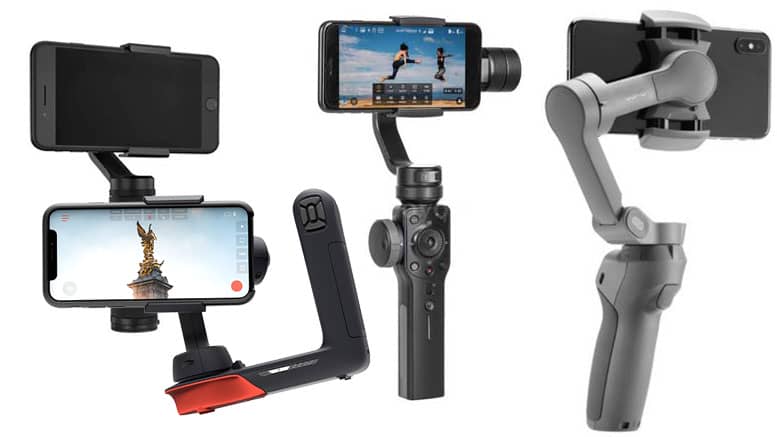 Staying on the theme of taking great quality photos and videos, here's another one for the serious content creators out there.
If you've been trying to use your phone to make great-looking videos for YouTube, but find that the finished product looks a little shaky, a gimbal may just prove to be your best friend.
The best gimbals for iPhone and Android devices aren't exactly the most budget-friendly smartphone accessories.
But models like the DJI OM 5 Smartphone Gimbal Stabilizer certainly provide outstanding stability. It will support your device even on shaky ground, helping you ensure your next vlog is one even the top pros in the world would be proud of.
#15. Selfie Sticks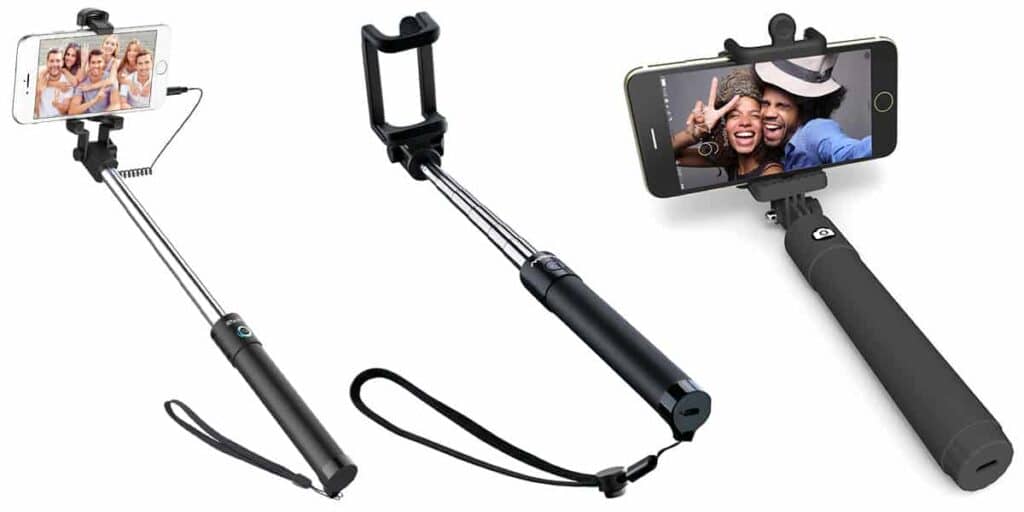 Here's one last useful smartphone accessory for those who love nothing more than using their devices to take pictures and video content (of themselves).
The humble selfie-stick has been around for a good amount of time now, but they still remain one of the best ways to improve your selfie game- especially if you want to fit more of your background into your shot or capture a cherished group selfie.
There's a huge number of selfie sticks out there in different sizes and designs, but if you ask us, the Fugetek 51″ Professional Selfie Stick is a tough one to beat.
In additional to carrying out its selfie stick duties, it also doubles up as a tripod and comes complete with Bluetooth connectivity so that you can use a simple remote to control everything.
FAQ's About Smartphone Accessories
Q1. What are the absolute essential accessories for a smartphone?
Ans. A power bank, a case, and a screen protector prove to be the most useful smartphone accessories, though a USB flash drive and headphones will also be essential for much of the population.
Q2. Do I really need a phone case?
Ans. Though some people will say that you don't need a case for a smartphone, we'd argue otherwise. Since they can provide that critical extra layer of protection, they often prove invaluable- especially if you are prone to the occasional drop of phone.
Q3. Why are phone accessories important?
Ans. Phone accessories allow you to use your device to its full potential, improve its functionality, and even make it safer and more convenient to use your phone in certain circumstances.
What are the Ultimate Essential Smartphone Accessories?
The 15 items listed above are only the tip of the proverbial iceberg when it comes to the vast assortment of smartphone accessories you could potentially purchase for your device.
Along with everything we've already looked at, you may also find yourself trying to determine the best portable Bluetooth speakers to use with your phone, picking between an endless number of options for charging stations, or even investing in a waterproof pouch to avoid getting your phone wet.
And that's just a few examples.
The point is that you could potentially buy so many gizmos and gadgets that you end up spending almost as much on accessories as you paid for the phone itself!
With that in mind, you may decide to invest in only in a small number of items to improve your smartphone experience, meaning that determining what are truly the essential accessories is really all about what's most vital for you.
Suppose you find yourself out and about a lot, or hang out in a location that just doesn't have anywhere to charge your phone up.
In that case, a portable charger/power bank like the Luxtude 20000mAh USB C Power Bank may prove to be one of the best small investments you ever make- followed closely by a car charger such as the AINOPE USB Car Charger.
Also, if you're all about using your phone to create professional-quality videos and take amazing photos, then you might consider the Moment Tele Lens – 58mm Attachment Lens or other lenses. Plus, a gimbal and a quality selfie-stick may also be necessary tools in your arsenal of must-have purchases.
Either way, the two most essential smartphone accessories anyone should consider absolutely necessary would be a good quality phone case and an equally exceptional screen protector.
Whether we're using an iPhone or a Samsung Galaxy, it's fair to say that our beloved devices cost a smidgen more than a pretty penny to buy. Frequently, they cost almost as much to repair if they do suffer damage.
Therefore, while a phone cover and screen protector may not be the most exciting purchases you ever make, the small amount you pay in the short-term (and in the long run) could end up saving you big-time on the cost of fixing a dropped or otherwise damaged device.