iCloud, as the name suggests, is a cloud storage service offered by Apple for iPhones, iPads, and other "iDevices".
iCloud Drive is the part of iCloud where files and documents that don't fit anywhere else are stored and which can then be downloaded to your iPhone or shared with others.
So seeing that iCloud is a cloud-based system, there is one question that you might be wondering:
"Just why is iCloud Drive taking space on my iPhone?"
The reason why iCloud takes up space on your iPhone is that iCloud is not an online-only storage service.
When you sync your iPhone with your iCloud account, the cloud will still take up a certain amount of space on your phone's internal memory.
The iPhone software will determine which files to download to the device and which ones to keep solely on the cloud.
It also determines when you delete the duplicate downloaded copy on your phone's internal storage. Therefore, it is quite normal for iCloud Drive to take up some storage space on your iPhone!
What's The Difference Between iCloud And iCloud Drive?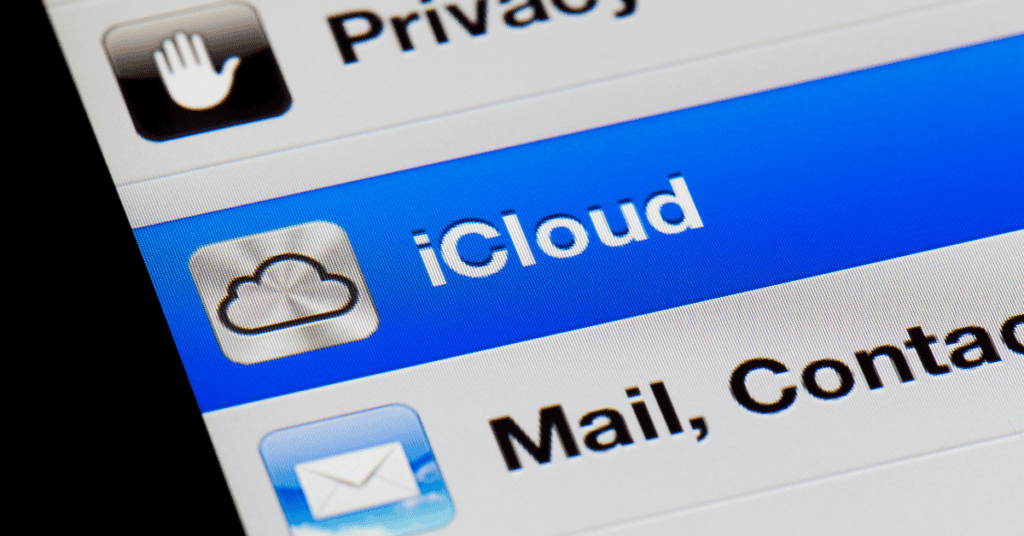 iCloud and iCloud Drive tend to be used interchangeably in many instances.
However, they are not the same!
Apple introduced iCloud in 2011 to offer cloud storage capabilities to Apple users.
It is an overarching cloud computing and storage solution that offers a wide array of services; Find My iPhone, iCloud Backup, Keynote office suite, Keychain, and iCloud Drive are a few notable offerings provided within iCloud.
A user with an Apple ID can access all iCloud services and use ones which they require irrespective of location or device (though this is understandably limited to Apple devices).
Coming back to the topic at hand, iCloud Drive is one of the most popular services of iCloud and is similar to Google Drive or Microsoft OneDrive.
In short, it is an online, cloud-based storage center where users are able to upload and save different files as well as share them with others.
To use another analogy: If iCloud is a web hosting platform (for your iOS, macOS, iPadOS), iCloud Drive would be the built-in storage and file sharing service.
iCloud is also a backup storage service that allows you to save files (PDFs, documents, images, videos, audio files, ebooks, emails, contacts, games, etc.), iMessage conversations, biometric IDs, Apple ID details, Apple Mail information, Safari browser history & bookmarks, and other iCloud Drive data.
Does this mean then that all your files will be saved on iCloud whether you want them to or not?
The answer: No.
Users can manually choose which apps and data you want to backup on iCloud.
To do this, go to Settings and tap on the Apple ID. Then, tap on iCloud and slide the toggle against each app to determine what data should be saved as a backup copy on the iCloud.
Remember that Apple only provides 5GB of free iCloud storage space for every Apple ID. Beyond that, you will need to subscribe to a paid plan in order to gain access to more storage space.
The advantage of automatically backing up app data (including third-party apps) is that you can easily retrieve the information if the phone's memory gets wiped out, or if you perform a factory reset on the iPhone.
It allows you to re-download items you have already purchased so that you don't have to buy them again in cases where you have cleaned out your phone memory.
With all this said, there is a minor yet crucial aspect to keep in mind: You can backup only files you purchased from Apple.
Apple doesn't have a record of items purchased from third-party sources, and as such these purchases cannot be re-downloaded from iCloud.
Now, that may get you wondering how useful iCloud really is if you can't use it for third-party purchases!
Worry not- this is where iCloud Drive comes into the picture. Your music, files, images, videos, games, and files from other sources can be saved onto iCloud Drive.
In short, data that is not categorized into Apple's offerings is stored in a separate drawer called iCloud Drive.
So even when you perform a factory reset, you can access your iCloud Drive for third-party apps and non-Apple data. Cool, right?
Additionally, iCloud Drive is accessible from any device. You can easily download data from iCloud Drive and save another copy on your MacBook, or move it to an external hard drive.
Apple also offers excellent data security to protect your files from cyberattacks. Nevertheless, you still need to be careful in sharing important information with others, be it regarding iCloud or iCloud Drive.
All in all, this discussion between the differences can get confusing; I always wonder to myself what Apple was thinking when it decided to name iCloud Drive after the parent solution provider! Oh, well.
Why Is My iCloud Drive Taking Up Space On My Phone?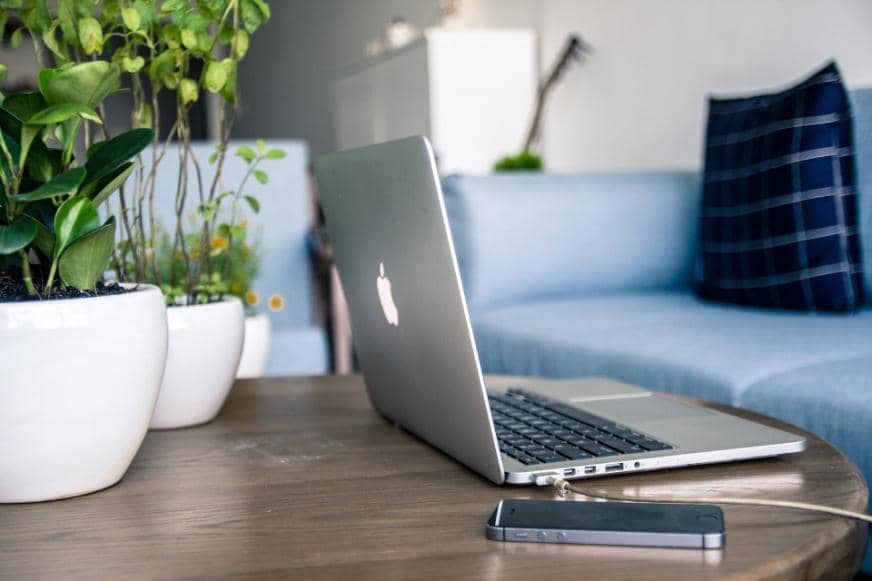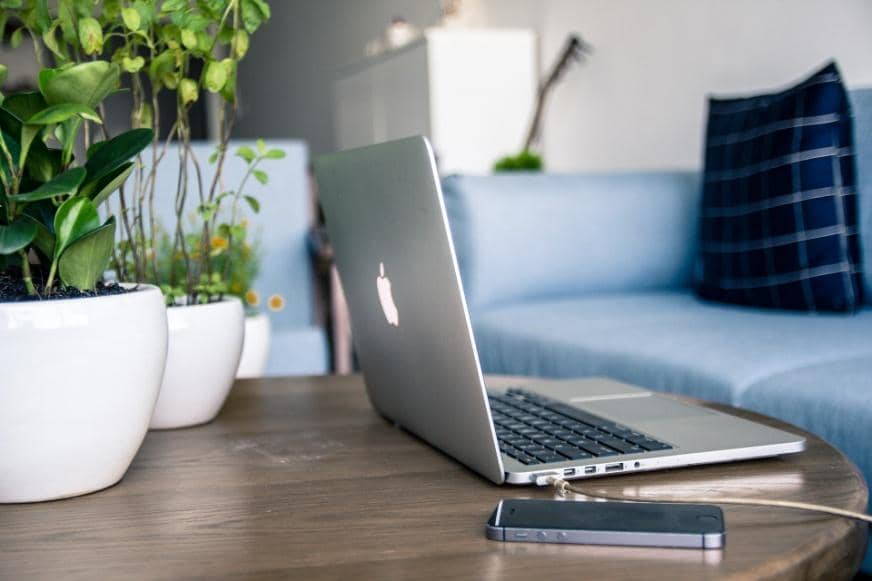 iCloud Drive keeps a local copy of the data it considers important.
This saves time when this information needs to be accessed as it is already cached in the device's memory.
Therefore, it is quite natural for iCloud Drive to take up space on an iPhone.
It is possible to see exactly how much space the Drive has occupied, as well as manage the storage to clear unwanted data.
Normally, clearing unnecessary data isn't an issue as iPhones do automatically clear iCloud Drive's cached storage on the device. However, some users have complained that their devices were not automatically clearing this space, thus creating memory space issues.
In these instances, you will have to manually clear the internal storage (and even your iCloud backup) in order to get rid of unwanted files and prevent them from occupying the phone's memory.
If your iCloud Drive takes up space on your iPhone, there's nothing to worry about- you can clear it effectively without deleting any original backup files!
How Do I Stop iCloud Drive From Taking Up Space On My iPhone?
As we alluded to above, it is easy to delete duplicate files from your phone's memory:
Go to Settings tap your Apple ID username
Then finally tap Turn off & delete.
This process can be carried out periodically to prevent iCloud Drive from occupying phone memory.
On the iPhone, you can also turn off iCloud Drive altogether to stop it from repeatedly taking up memory space. Do remember that if you do so, your data will not be automatically saved on iCloud Drive.
Another aspect to consider is the limited free storage offered by Apple. Unless you want to pay for cloud storage services, you will most likely need to clear previous backup versions on your iCloud storage and get rid of unwanted data.
Once your iCloud Storage is full, it will no longer back up your present and future data.
At this point, you'll either need to clear some storage space or buy extra. Granted, it's pretty affordable as you'll only need to pay $0.99 per month to extend the iCloud Storage from 5GB to 50GB!
You May Also Like: Why Is My AirPods' Double Tap Not Working? (Solved!)
How to Clear iCloud Storage
Photo Library: iCloud saves deleted photos for 30 days in case you want to retrieve them. You can delete these files from the recently deleted folder as well.

Go to: Photos
⠀⠀⠀Select Albums
⠀⠀⠀Tap Recently Deleted
⠀⠀⠀Tap Select
⠀⠀⠀Select Delete.
Remove Outdated Backups:

Go to Settings and tap on your Apple ID username
⠀⠀⠀⠀Select iCloud
⠀⠀⠀Then Manage Storage
⠀⠀⠀Tap on Backups
⠀⠀⠀Select Old Device Backup
⠀⠀⠀Then Delete Backup
⠀⠀⠀Finally, tap again to Confirm.
Delete Text Messages:

Go to Settings and tap on your Apple ID username
⠀⠀⠀Tap iCloud
⠀⠀⠀Select Manage Storage
⠀⠀⠀Then Messages
Top Conversations. Delete either the entire conversation or just the unwanted sections. Click on Edit to delete entire conversations.
Unwanted App Data:

Go to Settings and Tap on your Apple ID username

⠀⠀⠀⠀Tap on iCloud
⠀⠀⠀⠀⠀Then Manage Storage
⠀⠀⠀⠀⠀Select the App you want to delete
⠀⠀⠀⠀⠀Lastly, tap Delete Data.
Clear Trash Files:

Open Files app
⠀⠀⠀⠀Tap Browse
⠀⠀⠀⠀Select Recently Deleted
⠀⠀⠀⠀Tap the three-dot menu in the upper right corner then tap Select
⠀⠀⠀⠀Then lastly tap Delete All.
⠀
What Happens If I Turn Off iCloud Drive On iPhone?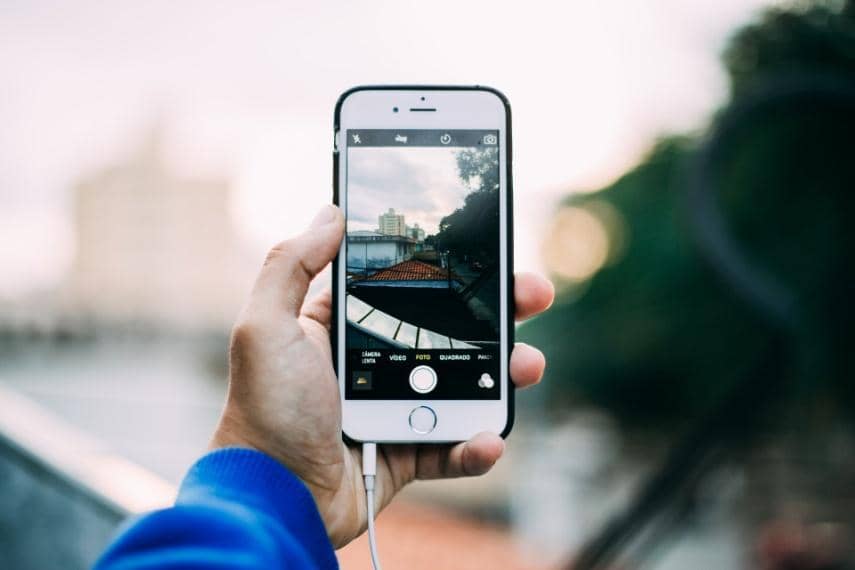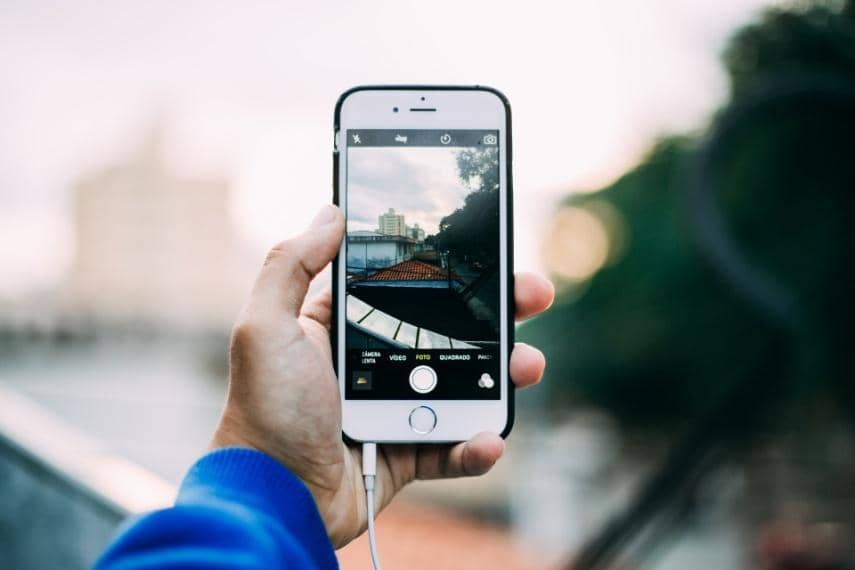 Though iCloud and iCloud Drive are highly useful, you are not compelled in any way to use them to store your device and personal information if you do not want to!
In fact, many users prefer not to use iCloud Drive on their iPhones and turn off the services either fully or partially.
When iCloud Drive is turned off, the data will be saved on your device (phone memory) and not on the cloud.
To manually store that data, the files can be transferred from the iPhone to a computer or external hard drive and then deleted from the phone's memory. Doing this won't affect the phone's performance or mess with existing data on the device in any way.
Some users choose to use partial iCloud Storage by saving only important app information on the cloud. This can be done by managing the storage settings using the process mentioned already in the second part of this article
Go to Go to Settings and tap on your Apple ID username
Then tap Slide the toggle to turn on or turn off backup for individual apps.
In Summary
In regards to the query, "Why is iCloud Drive taking up space on my iPhone?" Many iPhone users wonder the same as there is understandable confusion as to why a cloud storage solution has to occupy space on their devices.
It is common for iCloud Drive to take up a little space on your internal memory.
This is because iCloud Drive caches information the user might want to immediately access instead of having to download it from scratch.
However, this cached data does usually get deleted automatically when a phone's memory gets too low.
Additionally, iCloud Drive isn't just the top-up storage space for a phone's internal memory that most users know it as.
iCloud storage doesn't work solely as an online-only storage solution despite its medium; some of the iCloud data that is regarded as especially important by the OS will be saved as a duplicate copy on your iPhone.
Don't worry though- you can still delete this data without affecting the original files saved on iCloud or iCloud Drive!
Apple has been the dominant pioneer of the mobile tech world for the past two decades. Learn more about what makes their iPhone an icon not just in the present day, but for the ages to come as well!