Over the years, Apple has continually improved its Reminder and Alarm apps. The latest version makes the software more useful for productivity and time management. 
But what if you need to remind another person instead? Can you send an alarm to someone's iPhone?
You may be surprised to learn that you actually can do so! We'll explore the ways to make this a
Is There a Way to Send an Alarm to Another iPhone?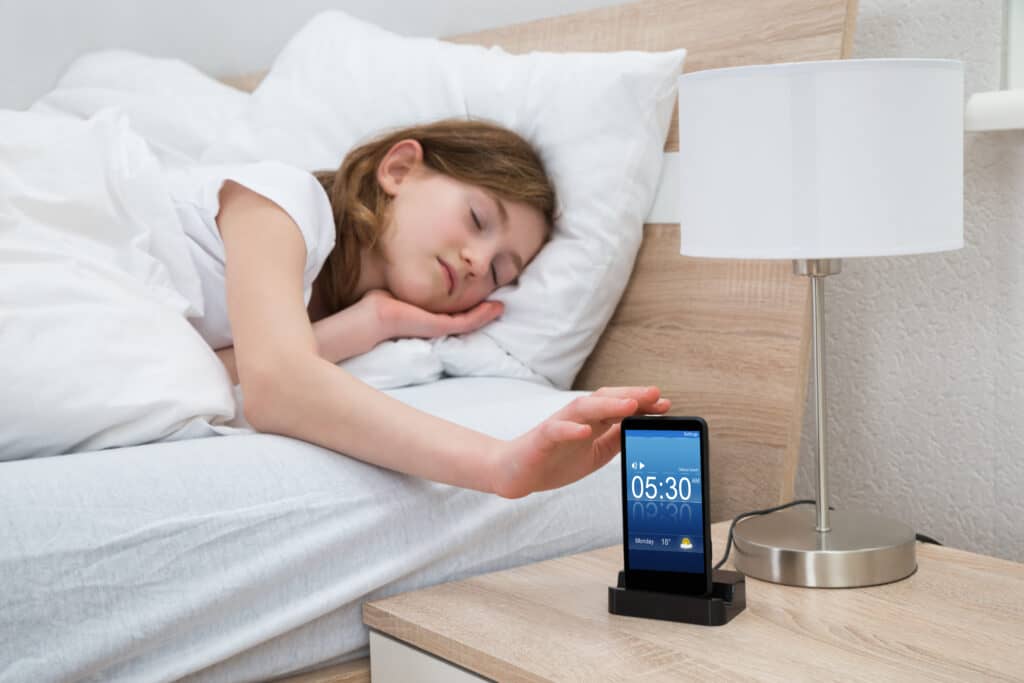 Yes, there is! There are many ways to do this, in fact. Some are straightforward, while others require a bit more know-how. It's also possible to use third-party apps to send an alarm to another device. 
But before anything, it's vital to first upgrade your Reminders app and ensure you have the latest iOS.
So, without further ado, let's discuss each method!
How to Share a Reminder to Someone Else's iPhone
With the new version of Apple's Reminder app, sharing is much improved. But this requires two things:
1. Your iPhone and the other iPhone must have the latest version of the Reminders app.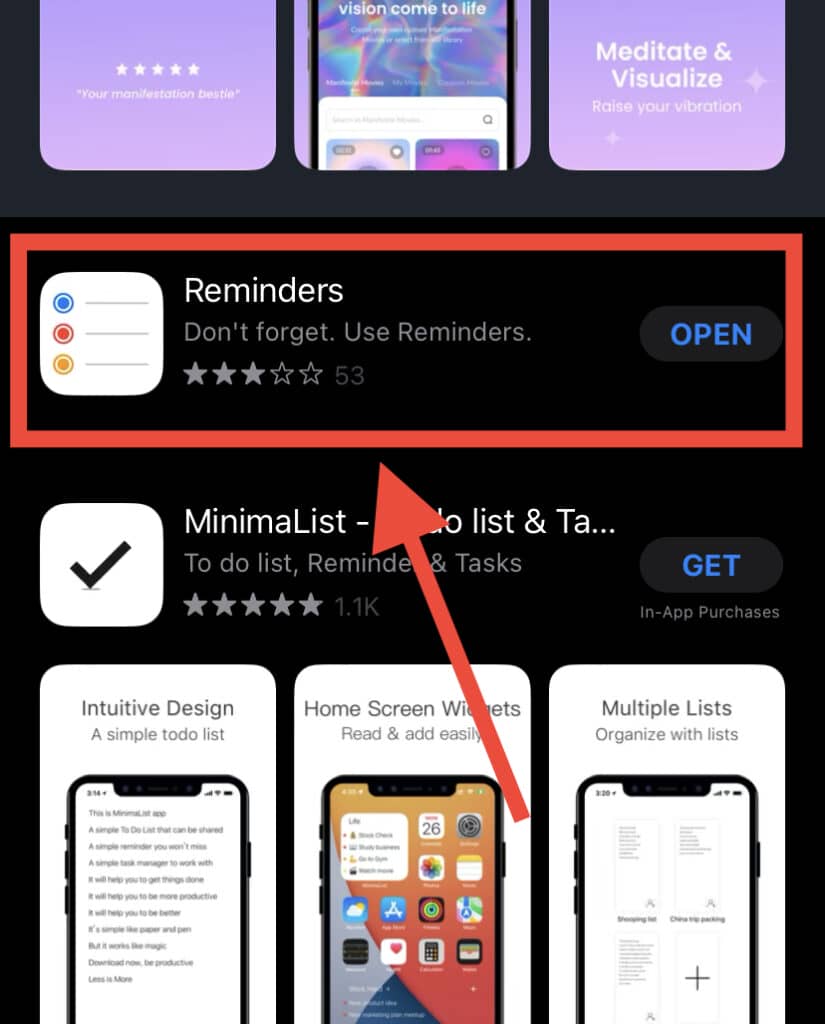 2. The other iPhone user must accept an invitation for the reminder.
Don't forget that when you update an old device to the latest version of iOS, any new reminders you set up on the device with the old iOS will no longer be available.
To share a Reminder to someone else's iPhone, you can use iCloud to share To Do lists. Once the other person accepts the invitation, the reminder will be set. Alarm settings for the reminder will be applied as well, including date and time settings.
Here's a refresher on how to set up personal Reminders on iPhone and iCloud.
How to Send a Reminder Using Wake-Up Text
Technically, you can send a text as an alarm – but this doesn't guarantee the iPhone will wake up the other person to read it!
You can't override another person's alarm sound settings, as mentioned previously.
If they previously set it to Do Not Disturb, then there's no way for you to get their attention by playing a loud alert tone. When they receive your text, their device will remain silent.
However, there's a trick to let you override this – though this will require the other person to configure their device beforehand.
First, they must include your number as a Favorite Contact. They can do this by opening the Phone app, selecting you as the Contact, and tapping Add to Favorites.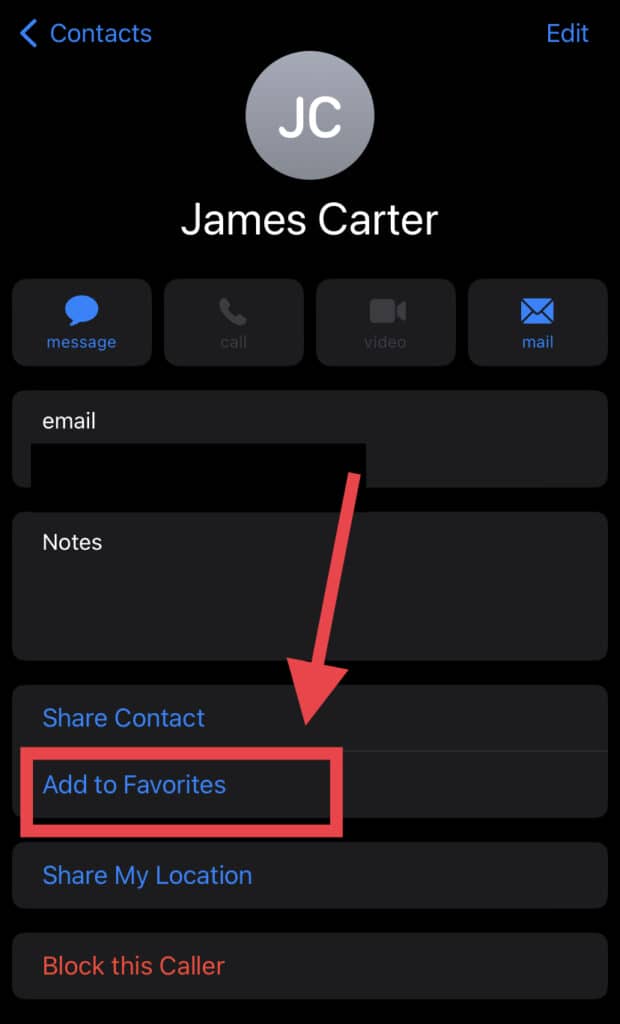 Next, they should set their sound settings to full volume.
When the person goes to sleep with Do Not Disturb on, any app notification will be silent. However, any message from Favorite Contacts will override the Do Not Disturb setting and trigger the current sound settings!
How to Send a Call Alert
Like a wake-up text, calls from Favorite contacts will override the Do Not Disturb setting.
And if the device is previously set to full volume, it can play a loud sound to wake up the other person you are calling.
Other Ways to Send an Alarm to Someone's iPhone
How to Share Alarms via Shortcuts/Automation
The iPhone features an app called Shortcuts. It allows you to create shortcuts that contain multiple steps, saving you time performing the same actions over and over again.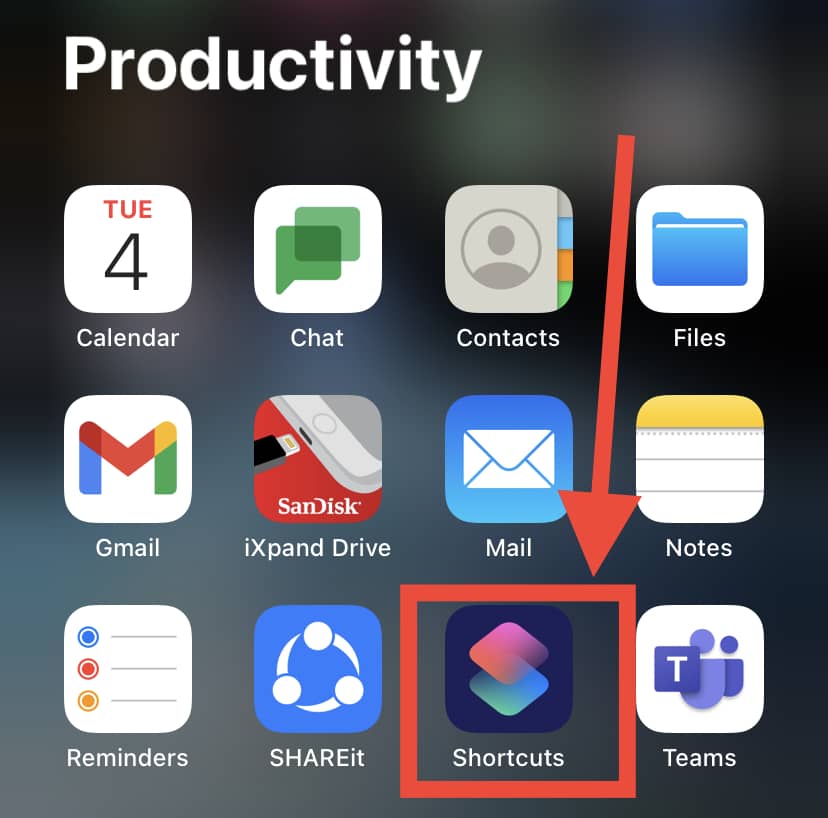 Say you make a shortcut called "Sleepy Time." When you run this shortcut, it will perform the steps you have set in sequence. For example:
1. Set your instant messenger status to "offline."
2. Set your iPhone to Do Not Disturb Mode
3. Open a music app
4. Play music like forest background sounds
5. Close that music app
To learn more about Shortcuts, visit this Apple support page.
You can share shortcuts or automation with your Contacts as well. That means you can create a shortcut that contains an alarm.
Once your Contact accepts it, that shortcut can be triggered manually or via an event. A shortcut triggered by an event is called automation.
If you send your Contact 'automation' for an alarm and accept it, that alarm will go off once the set event triggers it. For example, the event can be time-based or based on the device's current location.
Using 3rd party apps like Galarm
As described on its website, Galarm is a social alarm app. It features group alarms and buddy alarms, and both features allow you to create alarms that you can share with your Contacts.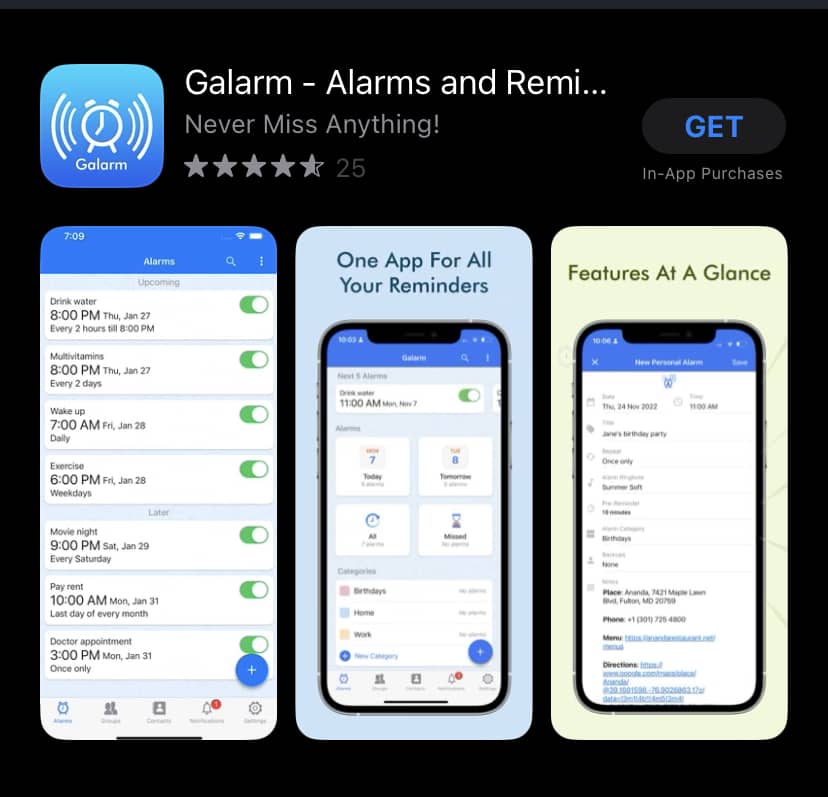 To learn more about Galarm, you can visit their website or the App Store.
Using Find My iPhone and Playing an Alarm
This next one is quite the nifty trick! You can also send an alarm using the Find My iPhone security feature.
Do this by locating a family or friend's iPhone. Keep in mind that your Contact must be part of the Family Sharing Group.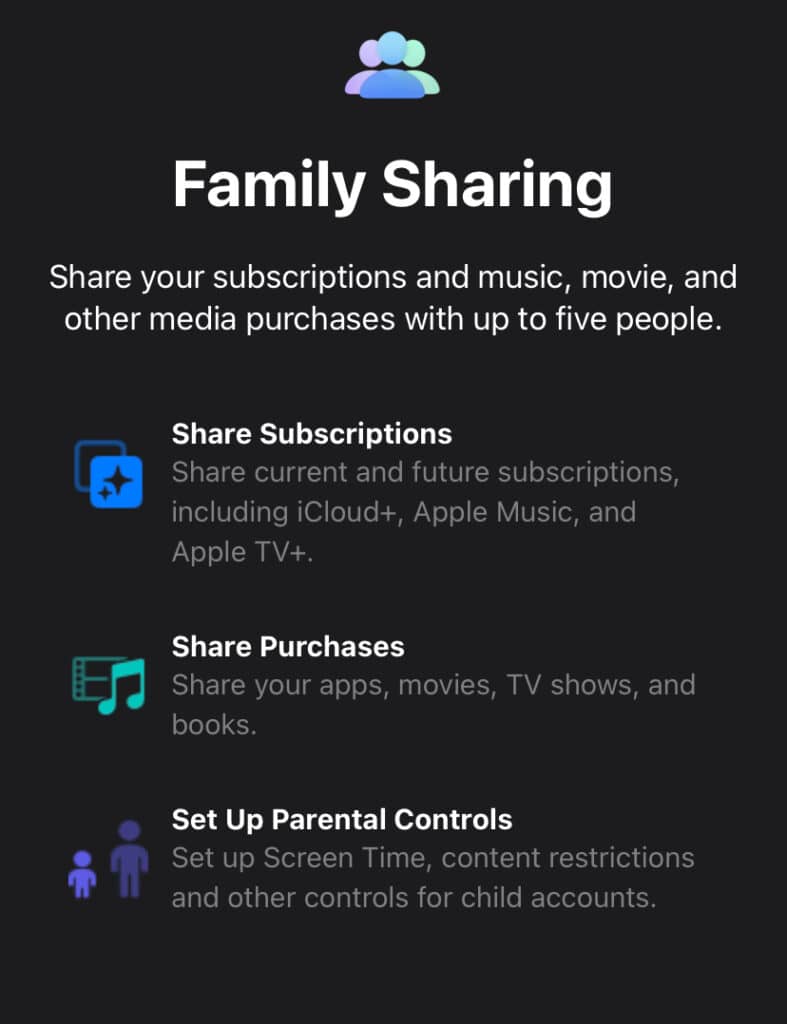 This method requires your Contact to have set up their iPhone beforehand to share their location with family members. Once you have located the iPhone from the Family device list, select that iPhone, then play a sound (the alarm) on your Contact's device.
Can You Override Another iPhone's Alarm Settings to Make it Loud?
It's most likely that the reason you're sending a reminder to another person's iPhone in the first place is to make sure they are alerted of an important event!
However, it won't matter if the other person's notification settings are set to silent. Or if the sound is too faint or easy to miss.
So, can you send an alarm to someone's iPhone and also change their alarm settings for them?
Unfortunately, the latter isn't possible. Apple places the privacy of its customers as a top priority and does not allow other people to change users' notification settings remotely.
Tweaking someone else's sound settings like volume level can be too intrusive! Overriding may not be great for personal relationships and work collaboration, so this restriction is probably for the best.
In Summary
Sometimes, you might find yourself in a dire situation where you need to send an alarm to a family member or friend's iPhone.
Maybe you need to ensure your team's productivity. Or, it could just be to annoy a friend!
So can you send an alarm to someone's iPhone? Apple is cautious about protecting its users' privacy. As such, there are no direct ways to create alarms on another person's device.
However, that's not to say that there aren't creative ways around this!
Do keep in mind that this will require the other person's cooperation, first and foremost, as sending an alarm to another person requires some settings to be tweaked beforehand.
Once that's done, you can send reminders, wake-up calls, and texts, as well as set up shortcuts/automation. You may choose to use social alarm apps like Galarm.
Certain settings are still not allowed, of course – you'll never be able to override a device's notification settings to play loud alert tones without expression permission by the owner!