Was it a ghost? Or just my imagination?
Maybe my next-door neighbor just had their notification sound on full blast?
Why does my phone make a noise- but there's no notification?!"
Whatever the case is, we've all experienced that stomach-dropping feeling of hearing a notification sound when there is no notification to be seen.
Luckily for you, we've uncovered all the reasons why your phone could be making notification sounds when there is no notification.
Firstly, unread or snoozed notifications can cause your phone or tablet to make sudden notification sounds.
Additionally, there may be unrequested notification alerts that you are unaware of, such as emergency alerts. These alerts are notorious for being sent without your request.
You may also be dealing with unwanted notifications, such as from noisy apps that send out alerts like there's no tomorrow.
Or maybe you've turned off the notification display for certain apps, but allowed them to continue sending you sound notifications!
One thing's for sure: The solutions for this issue will be different based on the type of phone you have.
This post will walk you through them all step by step. Now, let's get started!
How Can I Stop My Phone Making A Sound When There's No Notification?
As we mentioned above, the most common cause for this issue is misconfigured settings or app permissions.
There are a variety of routes you can take to correct this, but they are all dependent on the type of phone you have. Below we will explore the different methods for both Android and iPhones.
Top 3 Solutions For An Android Phone Making A Noise But Showing No Notification
Check Your Recent Notifications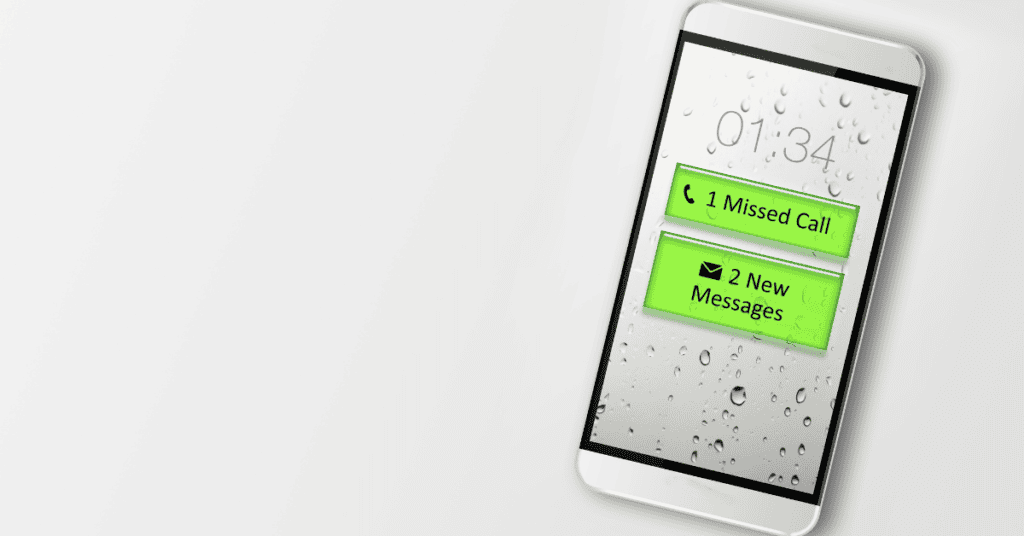 It's possible that you might've deleted or cleared a notification by mistake.
Follow these steps to see if this is the case:
1. Go to "Settings" and select "Notifications" from the menu
2. Tap "More" under "Recently Sent"
3. Then, view your recent notifications from your apps
4. Finally, tap the top drop-down menu to view "Most Recent", "Most Frequent", "Notifications turned off", or "All" notifications.
You can also turn off notifications from a specific app by tapping the switch next to it.
Check If Your Wireless Emergency Alerts Are On
If you don't turn off the emergency alerts, they will persist. You can turn them off by following these steps:
1. Go to "Settings" and select "Notifications"
2. Click on "Advanced Settings"
3. Tap on "Wireless Emergency Alerts".
You will see that the emergency alerts have switches next to them. You can toggle these switches as preferred if you would still like to receive certain alerts. However, you cannot turn off the presidential alerts.
Activate Notification History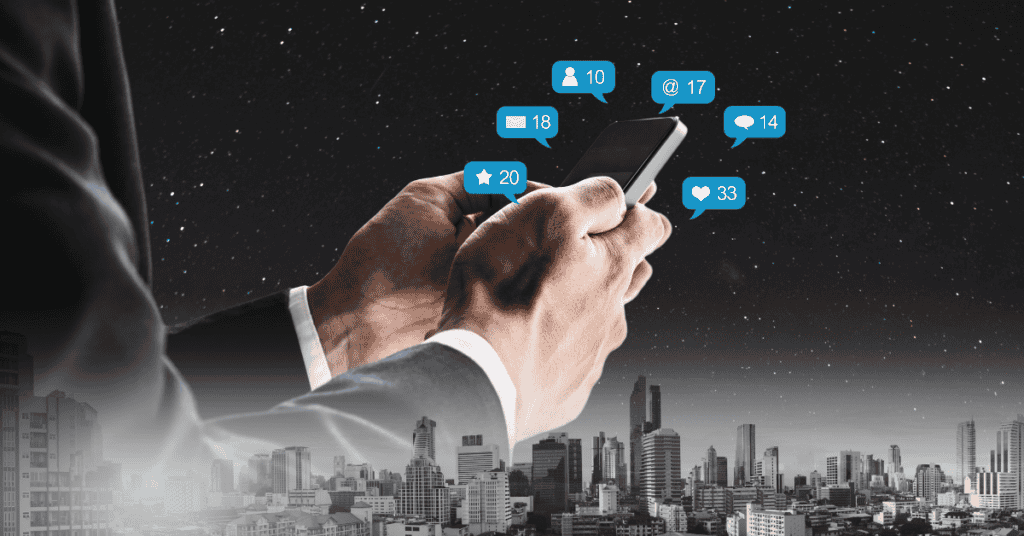 Thanks to the notification history, you can view notifications you've already dismissed or snoozed.
You can also view all of the notifications you've received in the past 24 hours. To enable the notification history:
1. Navigate to the "Settings" and click "Notifications".
2. Then, tap "Advanced Settings"
3. Finally, turn on the switch to enable "Notification History".
The next time your device makes noise without showing any notification history, you will now know how to see if it was an app you accidentally dismissed or forgot to turn off the sound for. If so, you can manage them through the app's notification settings.
Top 4 Solutions For An iPhone Making A Noise But Showing No Notification
Modify Notification Settings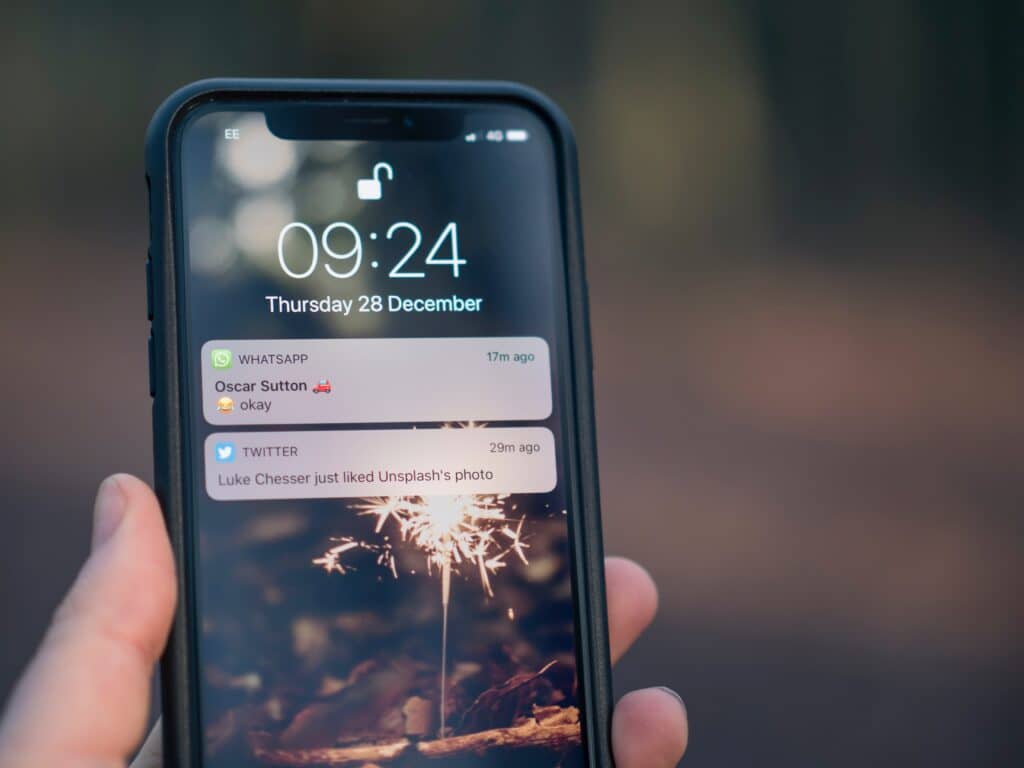 With iPhones, it's possible to customize each app's notification settings. You can turn them on or off, or have a particular sound played.
If you want to receive notifications, you can choose how and where they appear. To make sure that your notifications appear precisely the way you want, follow the steps below:
1. Go to the "Settings" and tap on "Notifications"
2. View the list of apps by scrolling down and select the app you want to manage
3. Make sure notifications are turned On
4. Check the preferred types of alerts.
iPhone offers three types of alerts; lock screen, notification center, and banners.
If you've unchecked all of them but didn't turn off the sounds, that could be the source of your problem. You can either turn on the type of alerts you want, or turn off the sound alerts entirely.
You can use organizational apps or schedule a notification summary to prevent yourself from overlooking some notifications.
Additionally, you can also turn off the notifications you don't need to see immediately, or the alerts from apps you don't use often.
Configure Location-Based Alerts Or Turn Them Off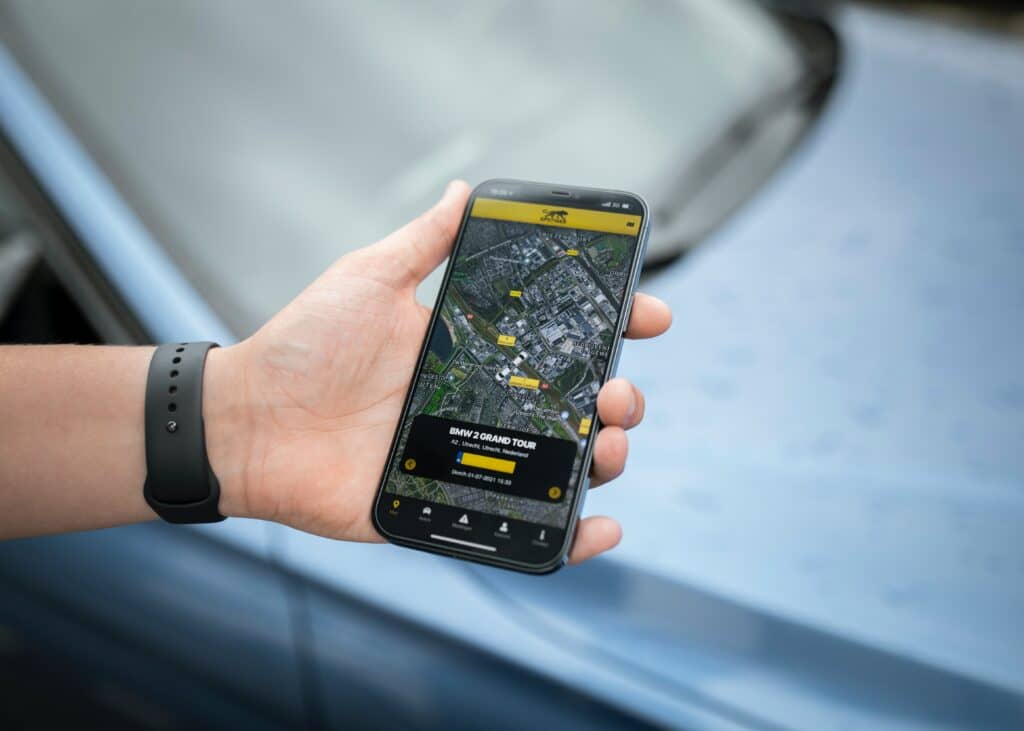 Some apps might send you relevant alerts based on your location.
For example, you might've set a reminder to call someone when you arrive at work.
Another possibility is that some apps might use your location to send you certain alerts.
These can include location-sensitive ads, or recommendations for places to visit. You may be receiving these notifications even if you haven't set them up!
You can turn off these alerts through notification settings, as referenced in the previous solution. Another option is to turn off your location services. To do so:
1. Navigate to "Settings" and tap on Select "Privacy.
2. "Finally, tap "Location Services".
You can completely turn off the location services using the switch at the top, or you can select a specific app from the list below and manage its permissions.
You can find more information about privacy and location services in this Apple Support article.
Manage Government Alerts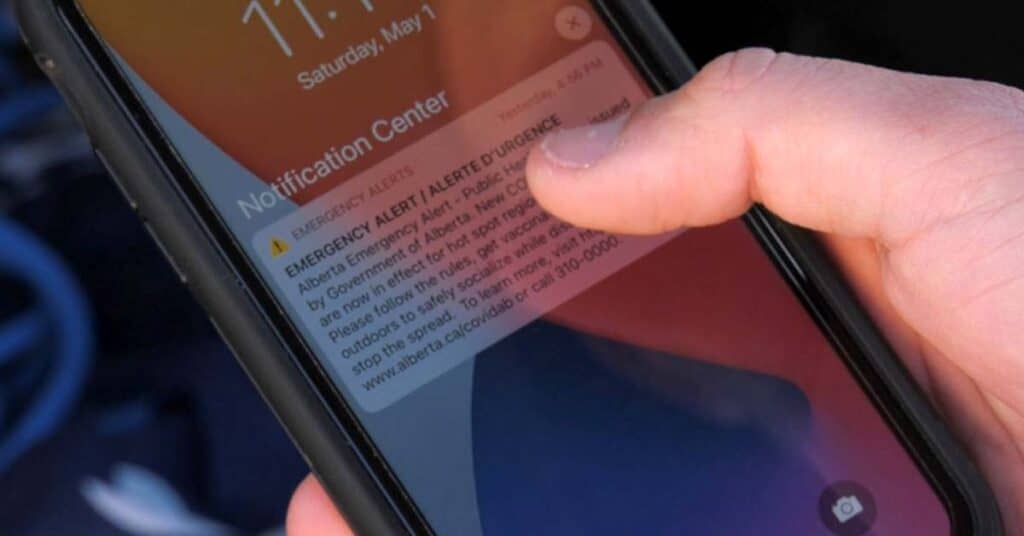 Lastly, you can enable or disable government alerts. Note that in some countries or regions, it's impossible to turn off the government alerts as they are default notifications.
If you're in the United States, you can't turn off any presidential alert notifications.
However, you can switch off AMBER, Public Safety, and Emergency Alerts (including Severe and Extreme Imminent Threat alerts). These alerts are turned on by default. To manage them:
1. Navigate to "Settings" and go to "Notifications"
2. Finally, turn on the alerts you want under the "Government Alerts".
The alerts may differ depending on the iPhone model. You can visit this article about emergency and governmental alerts on the Apple Support forum for more info!
In Summary
In summary, the main reason for this issue comes down to misconfigured settings or app permissions.
Unread or snoozed notifications may cause your phone or tablet to make sudden notification sounds.
It may also be the case that emergency or governmental alerts have been turned on without your knowledge.
Luckily, the solutions for these issues are simple.
On an Android phone, you can:
View Your Recent Notifications
Activate Notification History
Check If Your Wireless Emergency Alerts Are On.
On an iPhone, you can:
Modify Notification Settings
Configure Location-Based Alerts or Turn Them Off
Enable or Disable Government Alerts.
In short, there is no need to worry if your phone is making notification sounds without an accompanying message.
It is usually not a complex problem to solve. However, it may need some trial and error before you find the actual cause!
We hope these steps will assist you in detecting and resolving this issue, and hopefully, we'll see you back here again sometime!
What are some of the other Most Common Smartphone Issues that you might encounter on a day-to-day basis? FIND OUT HERE!