You may be happy to hear that setting up an Oculus Quest without a phone is totally possible!
The Oculus Quest simply requires a Facebook account and the Oculus app to connect your device to the virtual reality headset.
A phone isn't strictly necessary if you have another device such as a compatible PC, Xbox, or tablet on which you've downloaded the app and have logged into your Facebook account.
Installing the app on a device that's not supported (such as a PlayStation) will result in issues when setting up the Oculus Quest. The PC option also requires the proper configuration process when connecting the headset via USB.
What Is the Oculus Quest 2, and How Do You Set It Up?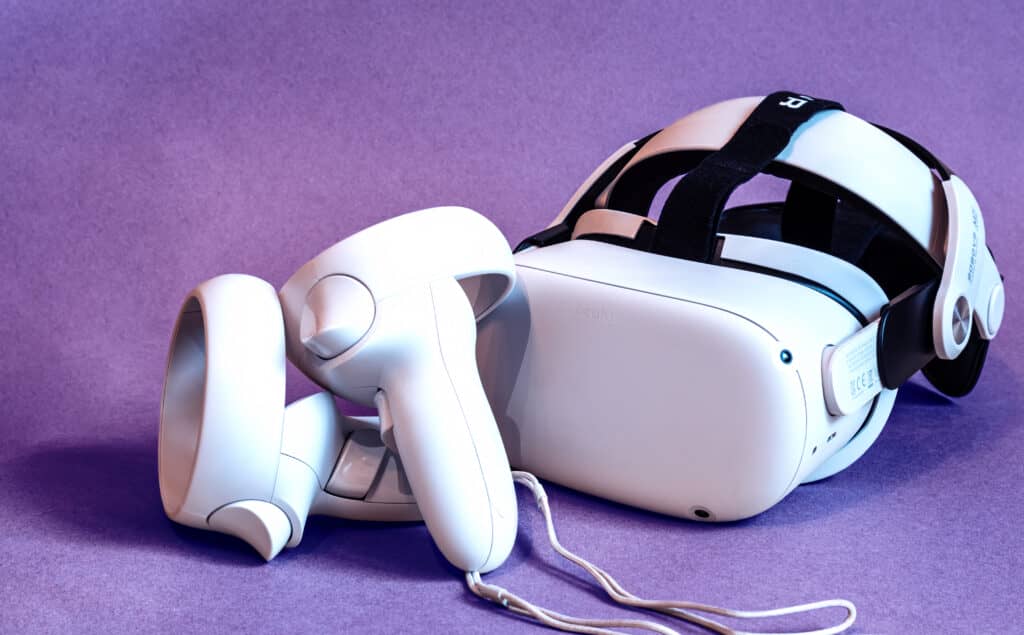 The world of immersive technology has piqued an undeniable interest in the world of tech.
Virtual reality has developed a platform for users to experience real-world simulations in artificial settings. This unique experience allows users to move around the simulation and interact with its surroundings. 
The advancement of virtual reality is accompanied by compact, stand-alone headsets that wirelessly run games and software programs.
A popular headset is the Oculus Quest 2, which uses an Android operating system and offers multiplayer games, new social experiences, and virtually linking up with friends for live shows.
The initial setup of the headset involves charging it and waiting for the green indicator light to show. While it's doing that, download the Oculus app on either your phone or another supported device and create or log in to your Facebook account.
The final step involves adjusting the headset, fitting it, and tuning the picture clarity on the Quest. After the headset adjustments, the Oculus app has step-by-step instructions to assist you in completing the device setup!
Upon launching the app, you'll have to sign in to your Facebook account, set up a virtual reality profile, customize preferences and settings, and finally create an Oculus Store Pin.
How the Oculus App Works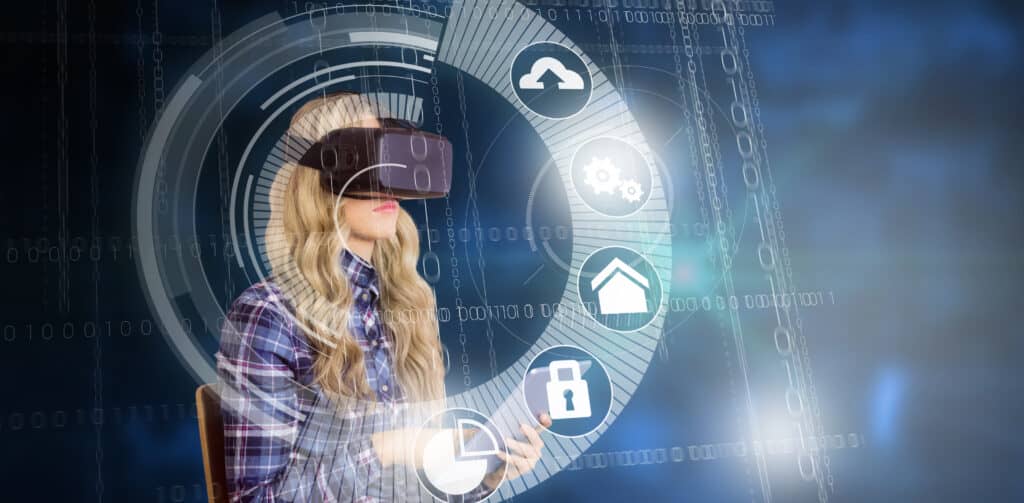 The app serves as an accessory to the VR headset. Not only does it assist you with completing the setup process, but it's also used to customize your device settings. 
You can download, browse, manage, and install other virtual reality apps via the Oculus app. It also lets you know about any new releases, sales, and upcoming VR apps.
The app requires iOS 10 and above for Apple devices and Android 5.0 and above for Android devices.
In order to use it, you'll need to connect the device to Wi-Fi (or any other internet source) and turn the Bluetooth on.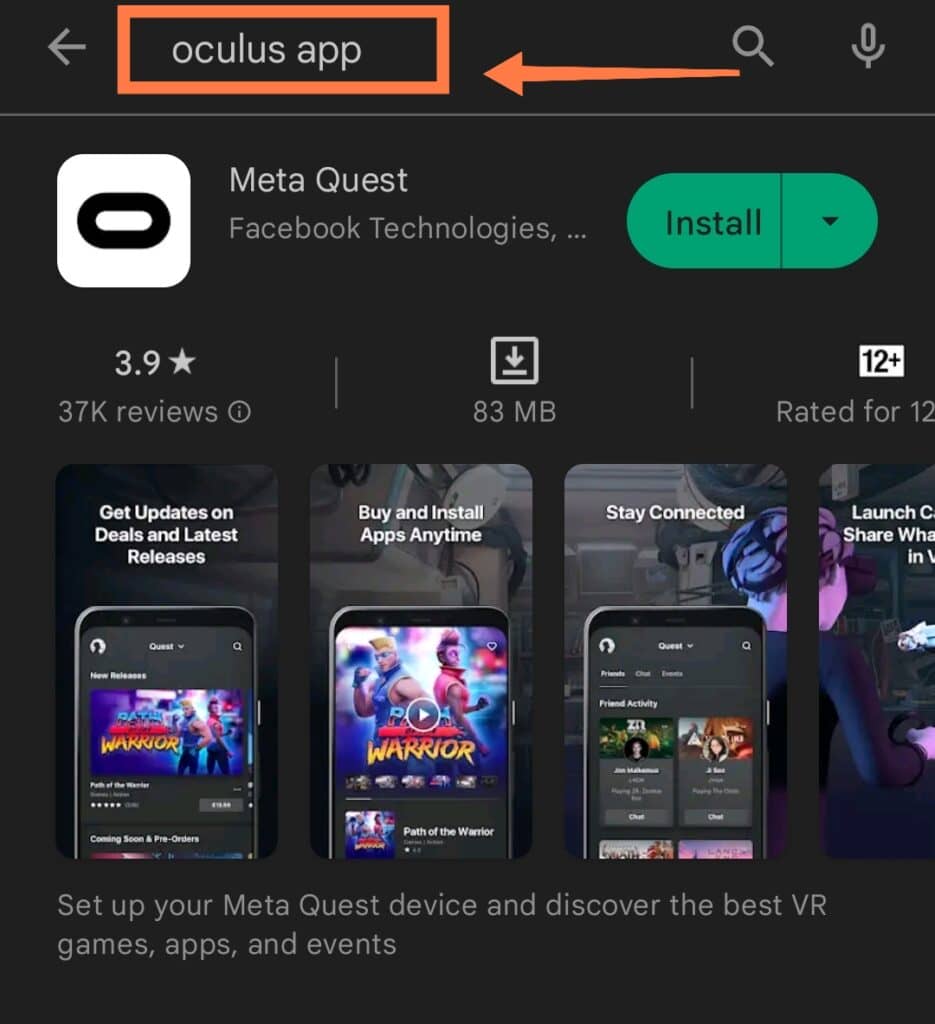 When using the Oculus Quest with a PC, the connection is made via an Oculus link and a USB cable.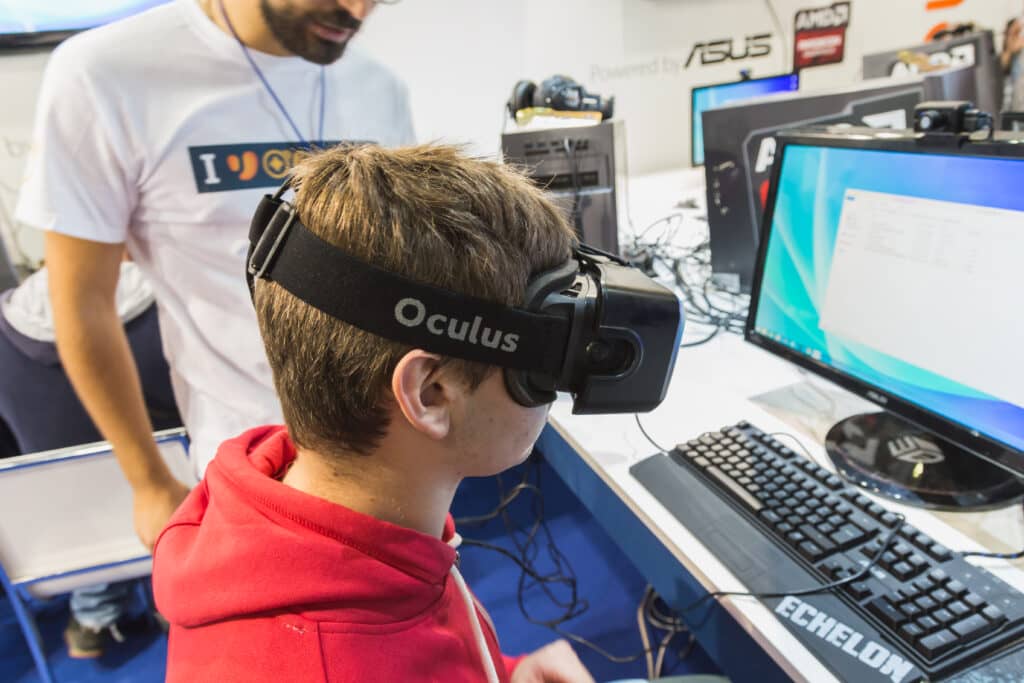 You can download the PC app via the Oculus webpage, and keep in mind the compatibility requirements: a high-quality USB cable that can transfer data and power, up-to-date Oculus software on the PC and headset, and a laptop that meets the recommended laptop component specifications.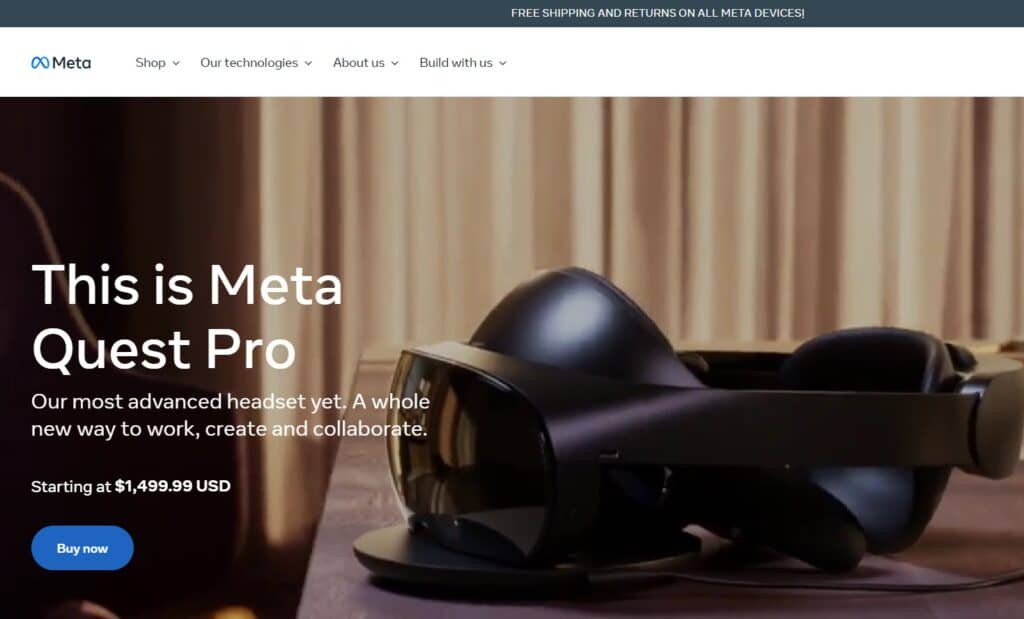 After confirming those requirements, plug your USB cable into the port and the other end into the headpiece.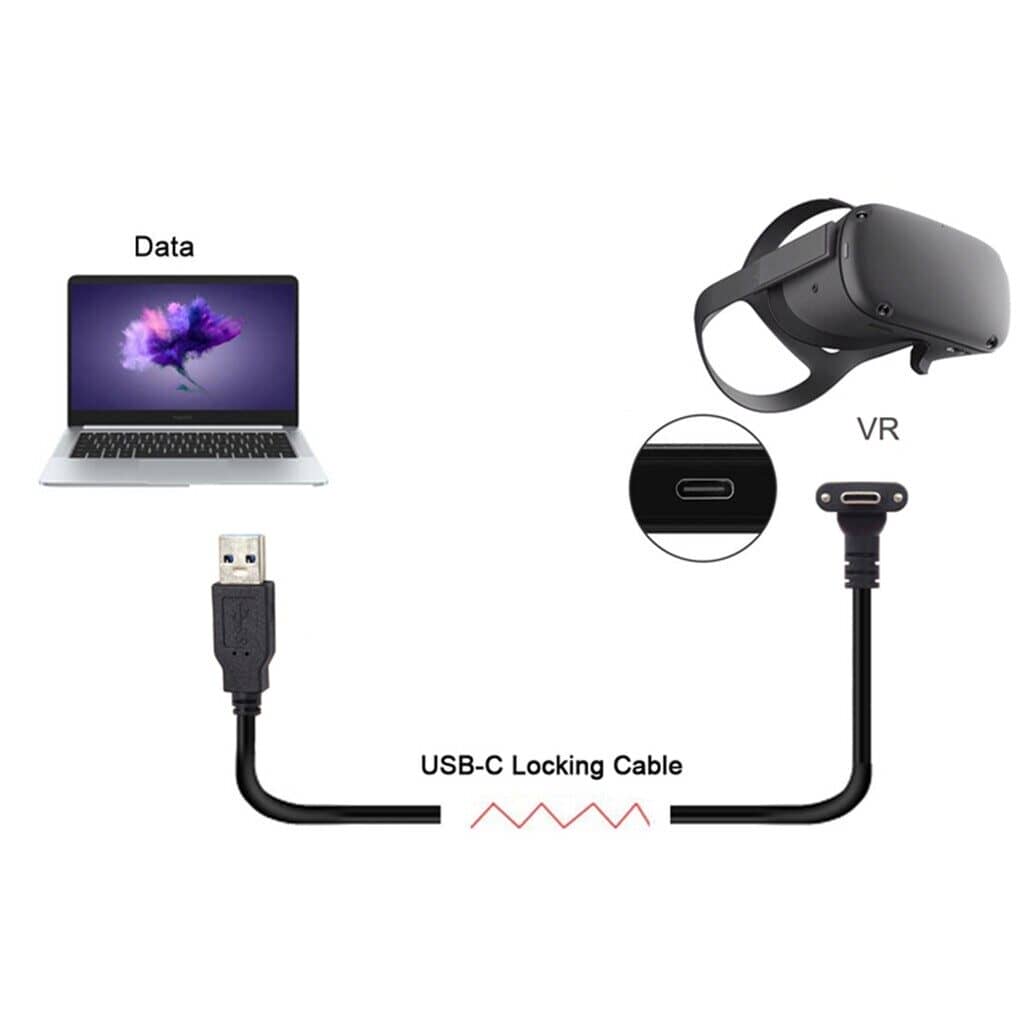 When the 'Allow access to data' prompt pops up, and click Deny. Yes, you read right: Deny!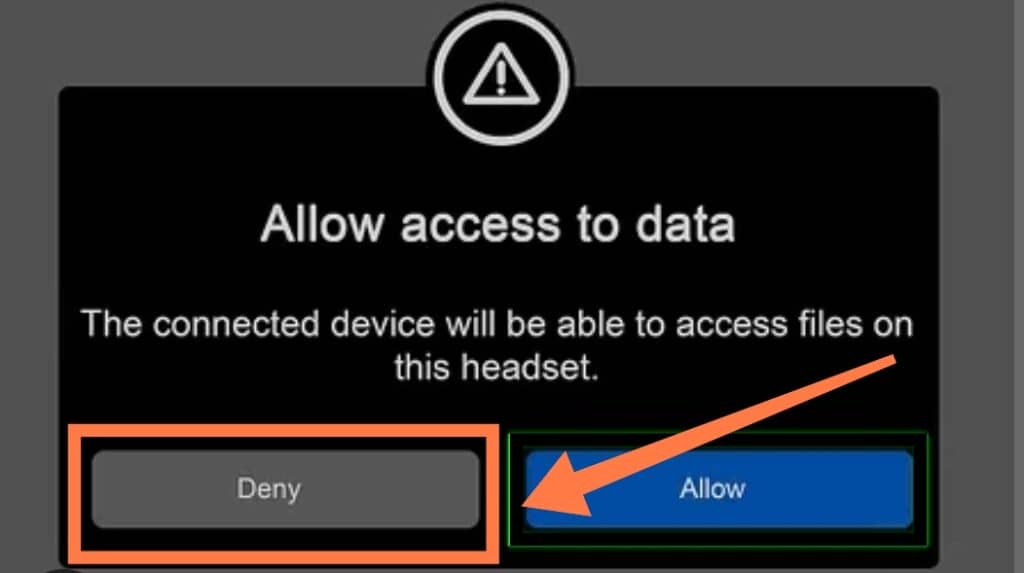 The 'Enable Oculus link' should then appear on your screen,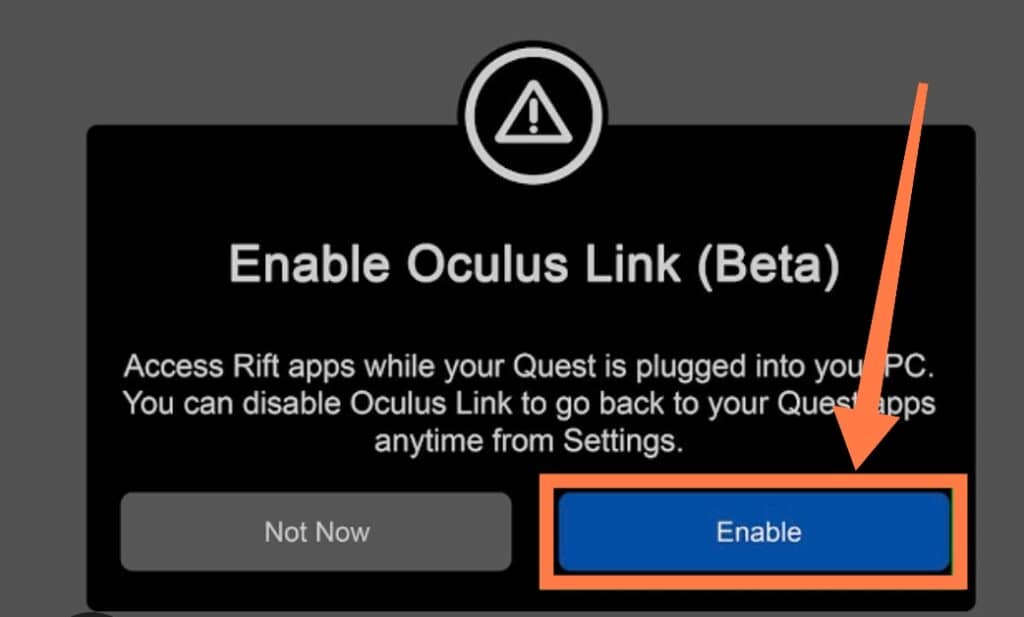 and to activate the remote use of the Quest, click Enable and voila!
Is the Oculus Quest Bad for Your Eyes or Health?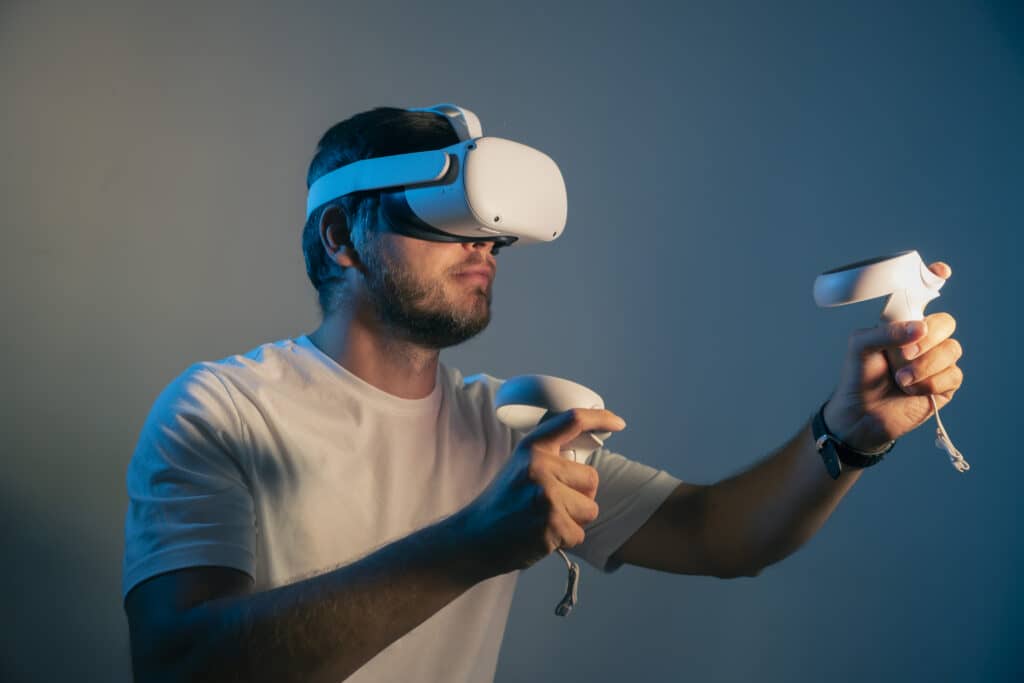 Very little is known about the potential health risks posed by virtual reality headsets because they are relatively new developments.
The Oculus Quest, just like many other VR headsets, can cause eye strain, discomfort, fatigue, and blurred vision. The strain is courtesy of prolonged near-to-eye pixelated screen exposure.
Virtual reality headsets may also expose users to electromagnetic frequency radiation via Bluetooth and Wi-Fi, which is potentially harmful.
The immersive simulations of the real world cause a shift in perception, inducing distress and confusion in users. Psychological effects include anxiety, which can cause physical symptoms such as nausea and dizziness.
It's always advisable to use Oculus headsets in moderation, taking frequent breaks every 15 to 30 minutes! It's vital that the headset is worn correctly by ensuring that it's level and that it securely fits on your head.
Frequently Asked Questions
1. Are Oculus Quest Games Free?
The Oculus Quest games range from free to just above $30. There are plenty of free games available if you're just testing the waters!
If you're a long-term dedicated gamer or fan, subscriptions with updates and premium releases are also available.
2. Are Oculus Quest 2 Controllers Rechargeable?
They are rechargeable, with a 2-in-1 charging dock for both the Quest 2 and the Touch controllers.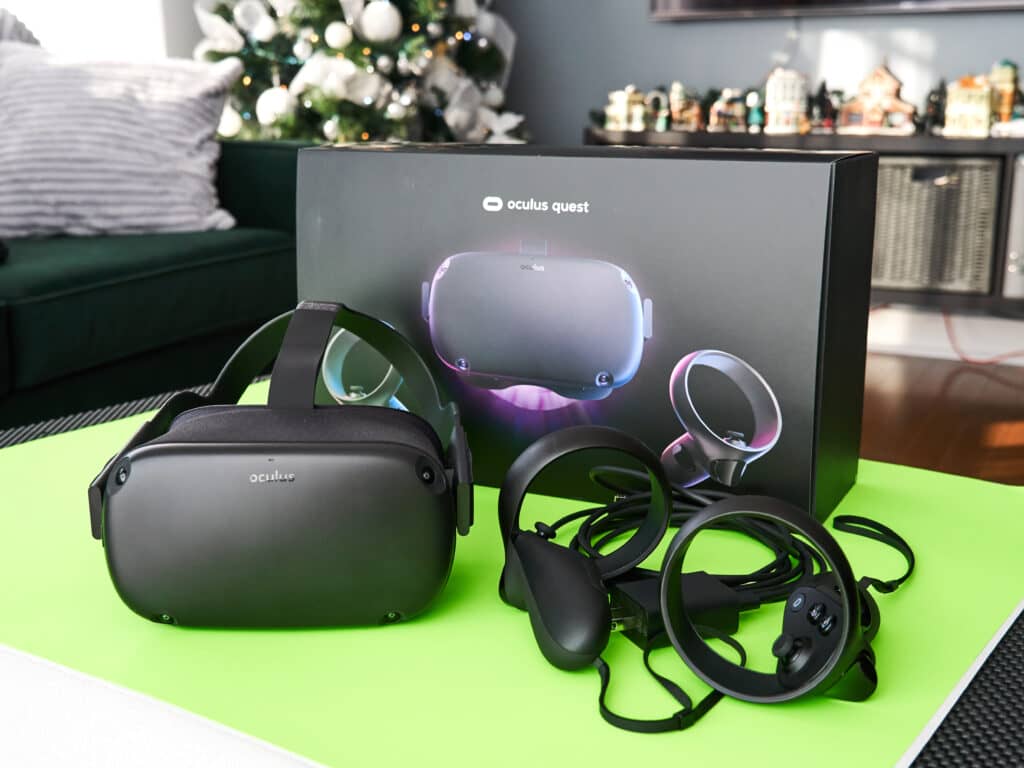 The Quest 2 has rechargeable batteries and battery covers for the controller to ensure that the charging process is easy.
3. Will the Oculus Quest 2 Work with Steam?
The Oculus Quest does play Steam games when properly connected and configured.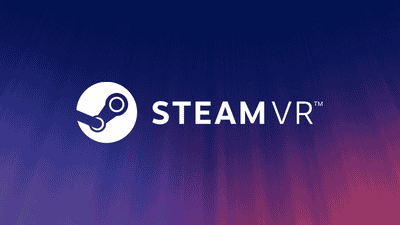 It works through the Oculus Link; you'll need to set this up and install SteamVR. Upon installation, click on the 'Menu' button and this will show the list of Steam games you have already purchased.
This option is ideal when you don't want to re-purchase the games you already have on Steam on the Oculus Quest.
4. What Oculus Quest 2 Accessories Do I Need?
Apart from the headset and a supported device, other components can also elevate your virtual reality experience and make it more enjoyable.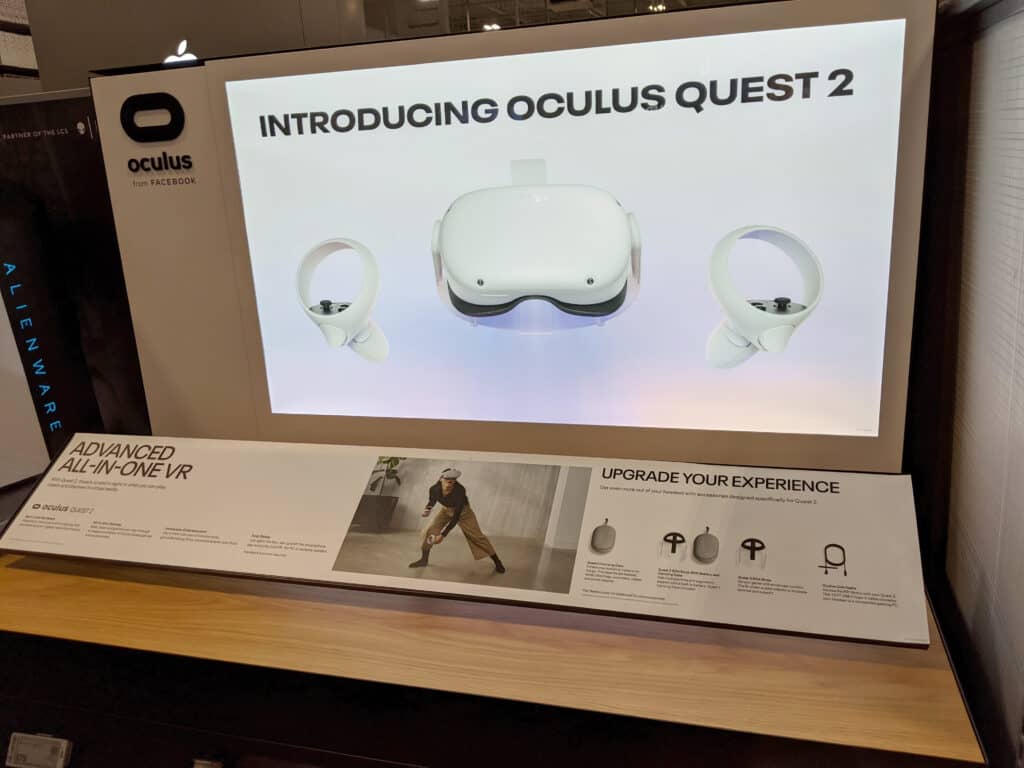 These extras are not strictly necessary, however. When looking to enhance your experience with the Oculus Quest, Quest prescription lenses upgrade the visuals, and a one-touch hand controller, in-ear headphones, a nifty travel case, and the Oculus link cable is also available if you're using it with a PC.
In Summary
The Oculus Quest only needs a supported device to operate as intended.
That device does not have to be a phone; it can be a PC, Xbox, or tablet. No matter what device you opt to use, the Quest's captivating experience justifies its popularity in the VR scene!
Not only is it easy to set up with just Wi-Fi and a Bluetooth connection, but it also offers free games and an interactive app with premium content. It's a perfect headset for VR tech-curious newbies!