The iPhone X, also known as the iPhone 10, is not 5G capable.
Apple's first 5G capable phone was the iPhone 12 model/series.
However, some carriers caused confusion among consumers when they started displaying 5G E symbols on iPhones instead of 4G LTE.
So, the next time someone asks, "Is the iPhone X 5G?" It's best to check carefully with Apple's tech specs, which show that the iPhone X supports only GSM, 3G, and 4G LTE bands.
Additionally, something many wireless subscribers don't consider is their carrier's cellular network capabilities.
Even if you have a phone that can pick up 5G signals, you won't be able to do so unless you're connecting to a network with those frequencies.
5G is still in its early stages in the United States, and there are regional carriers that have not rolled out any 5G equipment as of yet.
Furthermore, the three major carriers in the U.S. do not necessarily have 5G throughout all of their coverage areas.
In the rest of this article, we'll further examine what 5G is and what it does- as well as why you shouldn't always believe what your iPhone display says!
Finally, we'll also dive into the iPhone models that do support 5G and whether they're all that they're made out to be.
What Is 5G?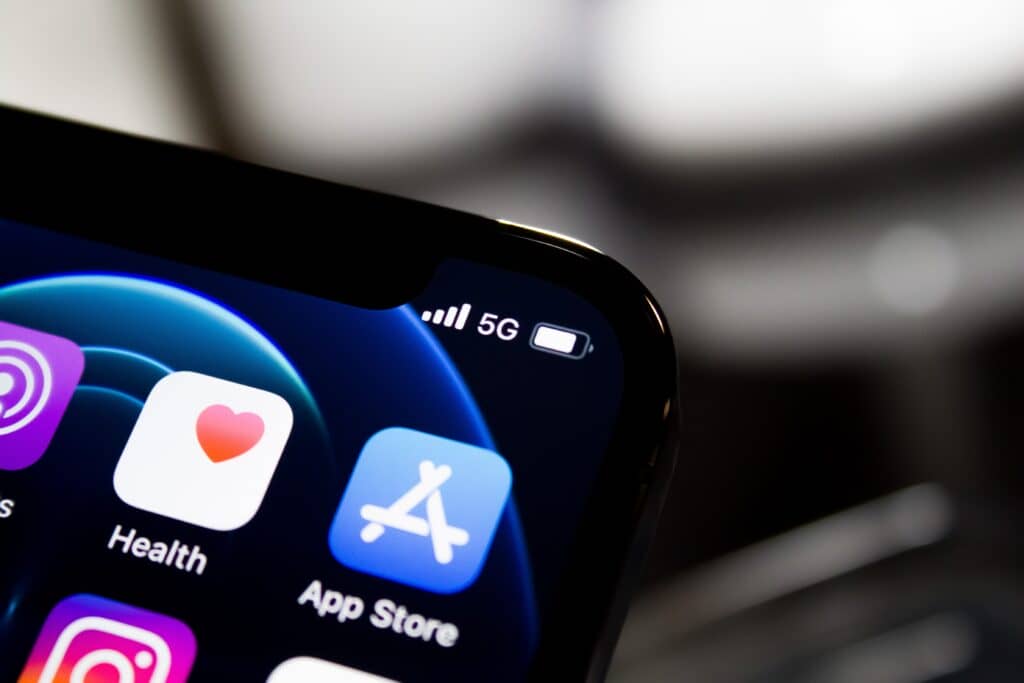 5G stands for the fifth generation of wireless technology.
Compared to 4G LTE, 5G is faster and can sustain more bandwidth. That means that the data you download on your smartphone or tablet takes milliseconds instead of seconds.
And those online games you like to play? You don't always have to hook up to your home Wi-Fi anymore.
However, 5G was really created to help deal with the overload on wireless networks and all the IoT devices that people are connecting nowadays.
IoT devices include things like smart bulbs, Ring doorbells, and smart controllers for your home's irrigation system.
Since 5G also reduces network latency (slowness and congestion) and will continue to get faster and more robust, it may eventually replace home Wi-Fi.
However, carriers have a long way to go to upgrade or replace their existing infrastructure, especially in rural or remote areas.
4G LTE will continue to exist for a while as a synchronous way to deliver cellular voice and data service. This is why 5G phone models continue to support 4G and 4G LTE.
How Do I Turn On 5G On My iPhone X?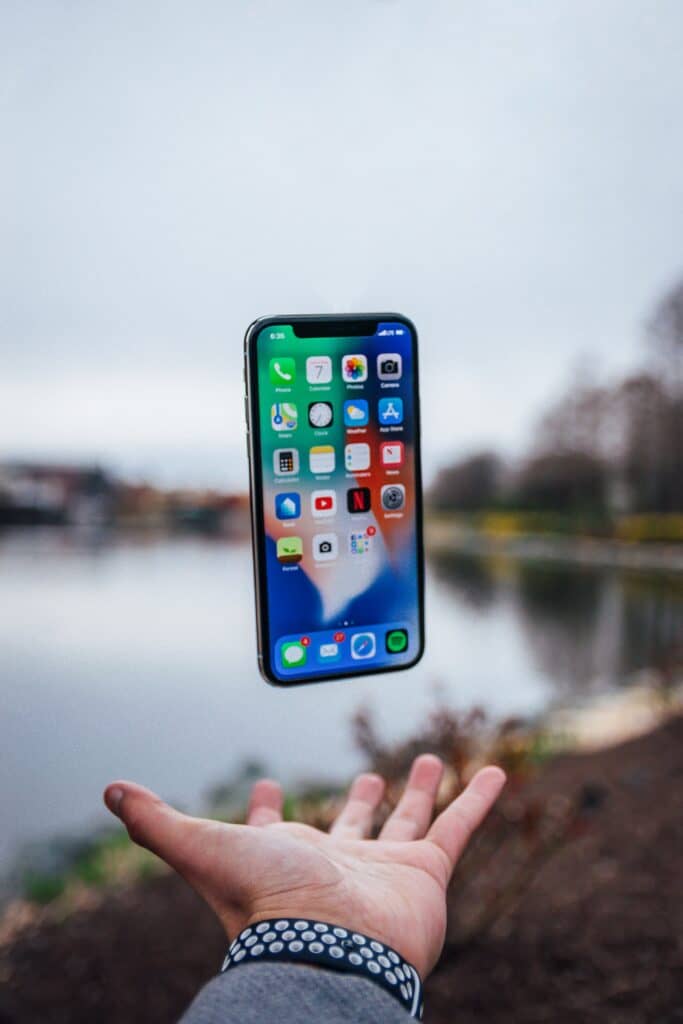 Well, you can't.
Not only does the iPhone X not support 5G, but you also can't manipulate which frequencies a phone picks up.
The manufacturer designs and makes the hardware to support the technology behind specific carriers' networks.
Some phones are compatible with several different carriers because they use the same network technology, such as GSM or CDMA.
Why Does My iPhone X Say "5G E"?
Unfortunately, AT&T Wireless was the carrier that set this in motion.
On all iPhones 8 and above, the symbol "5G E" started displaying instead of 4G LTE after a system software update.
However, the carrier received sharp criticism for doing this because it didn't reflect the fact the phones were on a 5G network.
Instead, 5G E means your phone is connecting to AT&T's advanced pro-LTE network. You're still connecting to a 4G LTE network.
AT&T touts this portion of its network as being faster than its normal 4G LTE signals, but some studies have found that it's slower than other carriers' LTE networks.
5G E translates to 5G Evolution- according to AT&T Wireless- but in no way, shape, or form is it an actual 5G network.
This is the main reason the carrier came under severe criticism since it deluded some subscribers into thinking they were getting 5G service.
Other companies have certainly faced scrutiny for misrepresentations like this in the past.
Which iPhones Are 5G Capable?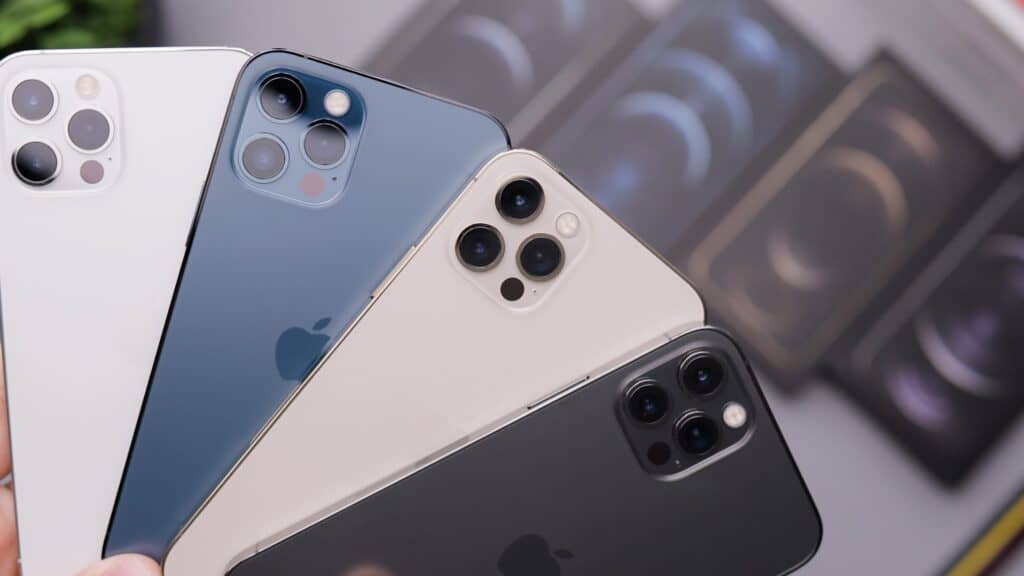 Is the iPhone X 5G? No, but the iPhone 12 and iPhone 13 series are. This includes the following models:
iPhone 12
iPhone 12 mini
iPhone 12 Pro
iPhone 12 Pro Max
iPhone 13
iPhone 13 mini
iPhone 13 Pro
iPhone 13 Pro Max
Any models that came out earlier than the iPhone 12 series are not 5G capable phones.
Remember, though, that you may see the symbols 4G and 4G LTE on 5G capable phones.
When you are close enough to a 5G network, your phone will pick up the faster network and use it instead.
Do I Need A 5G iPhone?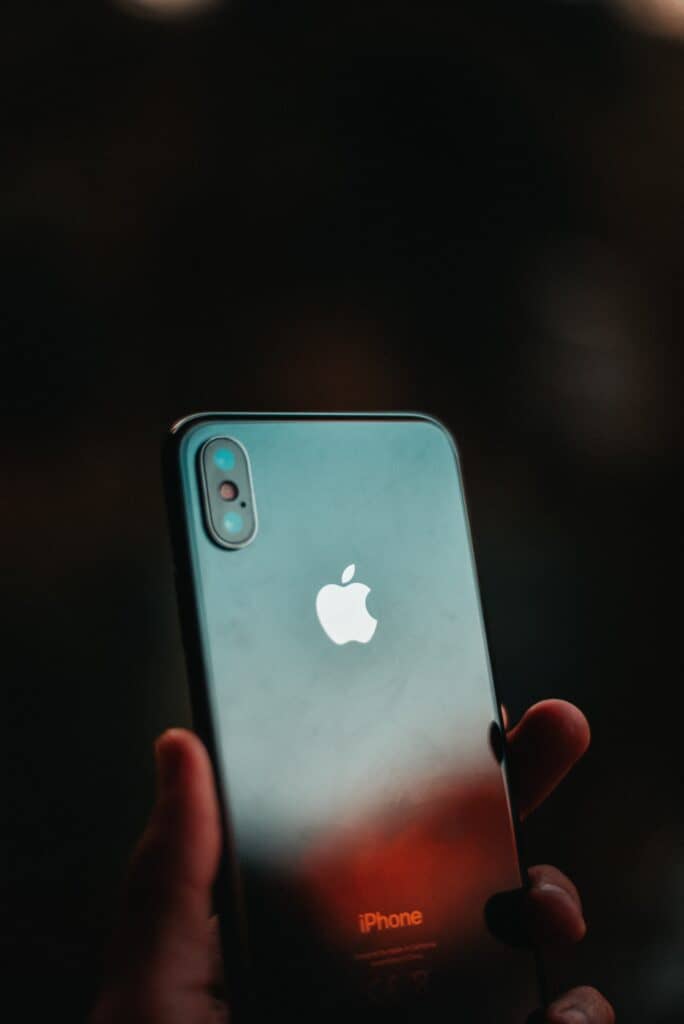 Not necessarily.
You'll only need a 5G iPhone if you want to take advantage of the 5G coverage the big three carriers already have.
If you live in an area where carriers have not rolled out 5G coverage, there really isn't any point in buying a phone for its 5G capabilities.
If you do, you may be spending more on a phone with properties that you won't get to use right now.
Therefore, it's better to wait until 5G is deployed in your area or when it exists in places other than football stadiums.
Why dish out thousands of dollars for a phone that's nearly identical to an earlier 4G LTE model?
It just doesn't make any sense for people on a budget or who don't need the speeds of 5G right now.
However, if you do live in a major urban area where 5G is up and running and have the cash to burn- then, why not?
By doing so, you'll gain access to lightning-fast speeds and be able to do more things on your smartphone.
Plus, some people just can't help themselves. They need the latest and shiniest new gadgets.
Nothing wrong with this if you can afford it and justify the expense!
Closing Thoughts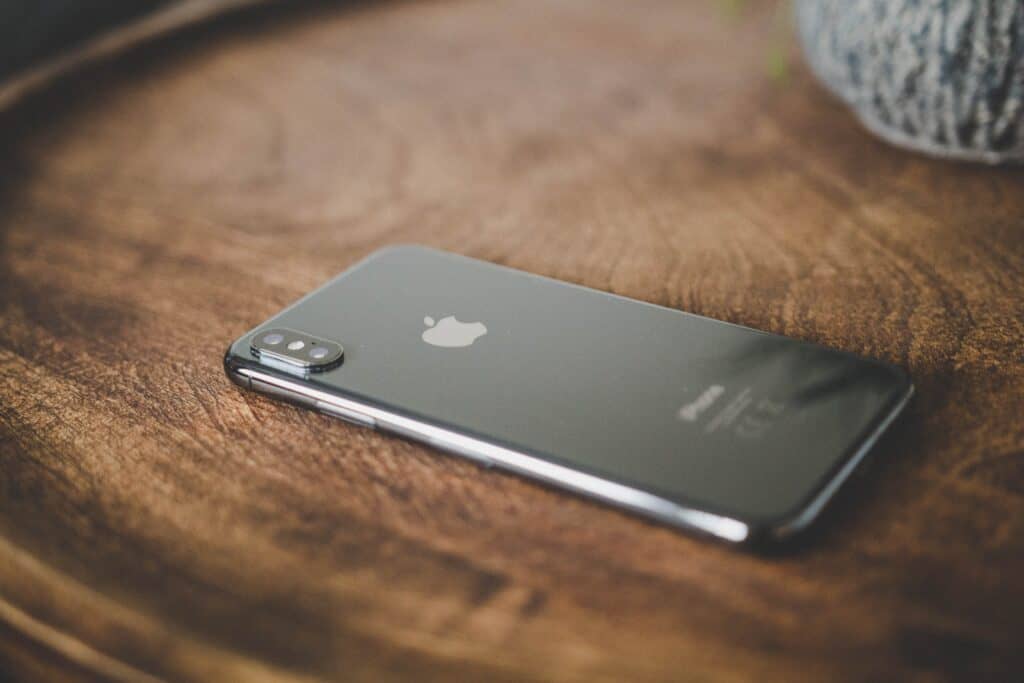 So, is the iPhone X 5G?
Sorry to disappoint you, but it's not. The only iPhones that are 5G capable at the moment are the iPhone 12 series and the iPhone 13 series.
Some carriers caused confusion when they decided to adopt labels for advanced 4G LTE networks that used the term 5G E.
However, 5G E is not a true 5G network. It's still 4G LTE, albeit with a few enhancements.
The iPhone X is not capable of receiving or transmitting 5G frequencies. And unfortunately, there's just no way around this.
Unfortunately, there's no way (as of yet, at least) to turn on a magical switch and make your iPhone X pick up 5G signals!
Apple has been the dominant pioneer of the mobile tech world for the past two decades. Learn more about what makes their iPhone an icon not just in the present day, but for the ages to come as well!