Ever missed an important call and wished you could quickly check the call history for a specific contact on your iPhone? We've all been there.
Navigating through endless call logs can be tedious. But what if there was a more straightforward way? In the tech realm, there's always a solution waiting to be found. Let's simplify your iPhone experience together.
In a hurry? We care about your time, so here's a quick answer to the question you're looking for!
To see call history for a specific contact on iPhone: Open the Phone app, tap 'Recents', and search for the contact's name. Tapping on the contact will display only the last call. For a detailed history, you'll have to manually scroll through 'Recents' to find multiple instances of the contact's calls.
Related: How Do I Transfer Files From Chromebook To iPhone?
How to See Call History on the iPhone for One Contact?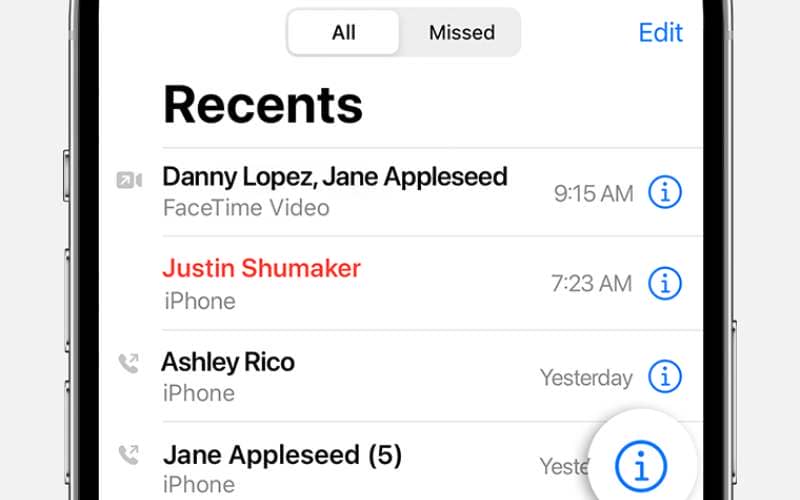 The following steps will help you get more information about a particular call you've had with a person.
Click on the 'Phone' icon. You'll find it on your home screen in the bottom left corner.
Next, click the 'Recent' icon to locate your latest call history. It is located at the bottom of your screen with many other options.
Scroll the list and search for the person's name or number to see their call history. Make sure you're not on the 'Missed' tab. Unlike the 'Recent' tab, which shows all recent calls, the missed tab will only display missed calls.
Call the person if they're not in the 'Recent' tab yet. Afterward, your phone will create a log you can explore. Dismiss the call before the person picks up if you didn't intend to talk with the person. Consequently, you'll see the contact you've just called at the top of the 'Recent' tab. Now, you can find more information about the call.
Next, click the 'i'' icon on the right of the contact's name. Once you tap the icon, you'll be on the screen displaying complete information and details about the person. Namely, you can view call time and date, history, and duration. In addition, you can either call or block a person, text them, and take notes of the call.
Related Questions
How Long Does Apple Store Call History For?
Your iPhone will keep the call information and other data for only 180 days if you're not using iCloud. In addition, your iPhone will delete any information collected about your location within 24 hours.
Remember, your iPhone's local memory can save numerous calls simultaneously. Additionally, it counts repeat calls to one contact as a single call. Accordingly, the call history can display details of over 100 calls at any moment.
Related: Will iPhone 11 Screen Protectors Fit An iPhone 12?
How to Remove One Call on iPhone?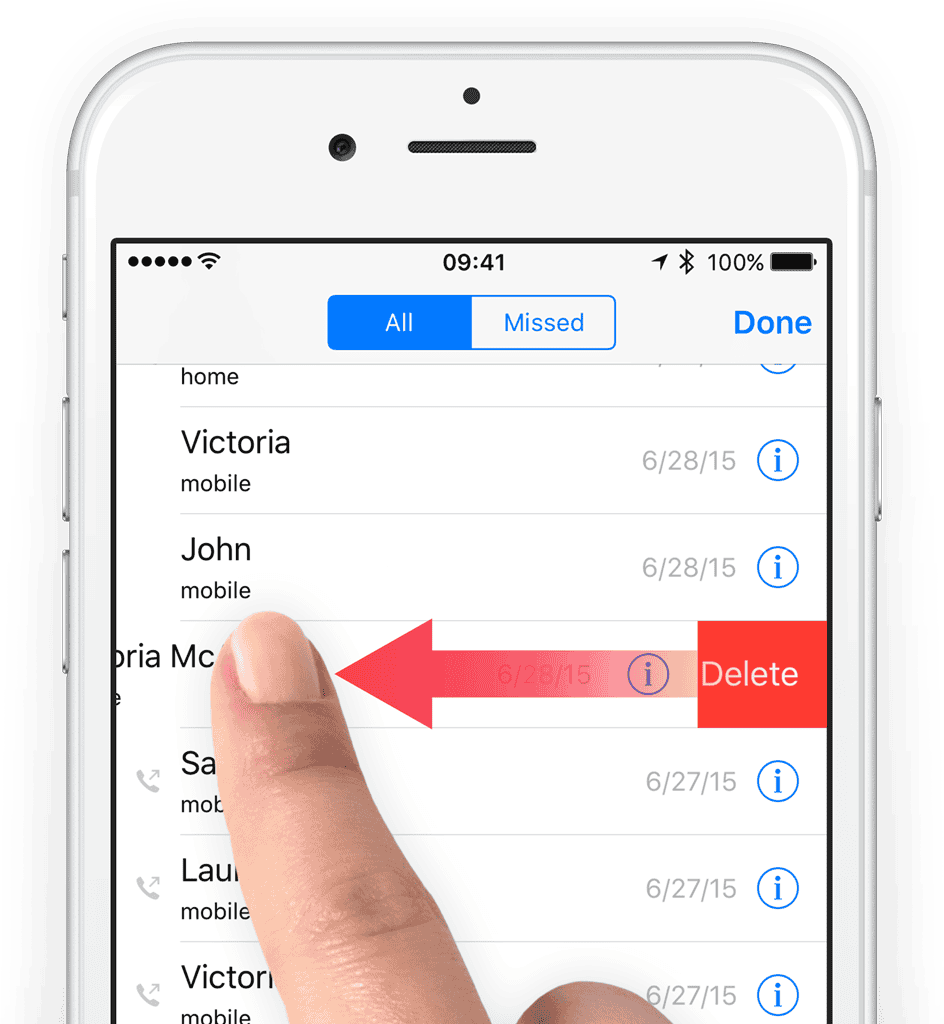 Now, you know how to see a call history on the iPhone for one contact. But what if you wanted to delete that call?
Go to the 'Phone' аpp
Click 'Recents'
Select 'Edit.' You'll find this option on the upper right of your screen
Next, click the red circle closest to each contact
Finally, click 'Delete'
How to Remove Call History on iPhone?
Sometimes you may want to delete your complete call history for a couple of reasons including, freeing up your iPhone's memory.
Go to the 'Phone' аpp
Click 'Recents'
Select 'Edit.' You'll find this option on the upper right of your screen
Next, tap 'Clear'
Finally, click on 'Clear All Recents'
How to Recover Deleted Call History?
Have you accidentally deleted your call history? Unfortunately, Apple's only solution is erasing your phone and inserting a backup from iCloud.
The downside is that your iPhone will lose any new data and replace it with the old one.
Here's how you can install a backup:
Open the 'Settings' menu
Click 'General and Reset'
Next, select 'Erase All Content and Settings'
Follow instructions provided on the screen
Then, select 'Restore from iCloud Backup' when you're on the 'App & Data' section
Sign in to your iCloud account
Finally, set a listed iCloud backup
Summary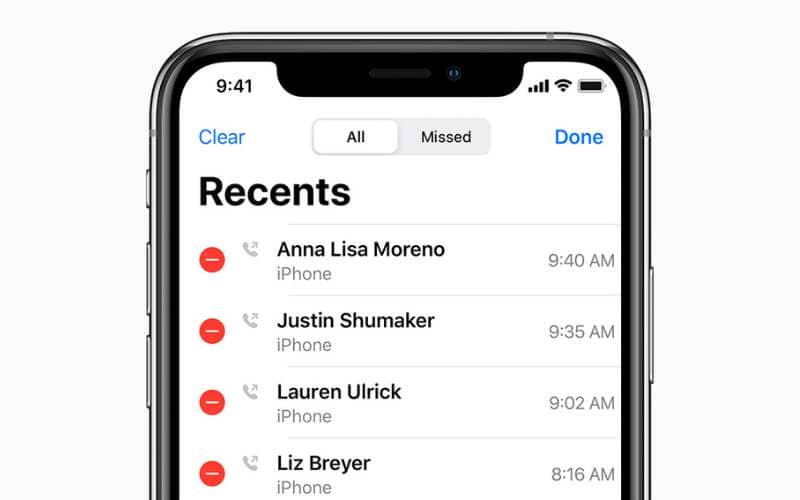 There's no doubt that it's vital whose call you've missed and more information about the person who called you. As a result, any iPhone user needs to know how to see call history on the iPhone for one contact.
Moreover, if you happen to delete a call log accidentally, you need to know how to recover it when necessary.