Every modern-day smartphone has the ability to record the calls you make, receive, and miss.
The usual way to access your call history is through the Phone/Call app, whether on an iPhone or Android device.
But, what if you want to go back further? How do you check old call history on the iPhone? Can you go back further to find a call record from the past?
Welcome, to our Ultimate Guide on How To Go Back Further In iPhone Call History.
In response to the question of whether you can check call history from a long time ago:
The answer is Yes- and no.
The iPhone records up to 1000 calls in its call history but displays only 100 of them in the recent call log. This feature is default and cannot be changed.
To see this most-recent list, simply tap on the Phone app and swipe up or left to access the call log of the 100 numbers and contacts that you last talked to on the phone.
If you would like to gain further information about calls made to a certain number, tap the 'i' symbol beside the call to access more details.
For call records beyond the most recent hundred, you will have to delete calls from the current list to load past information.
Of course, this will mean that the records of your most recent calls will be erased permanently- so proceed carefully!
How Far Back Can iPhone Call History Go?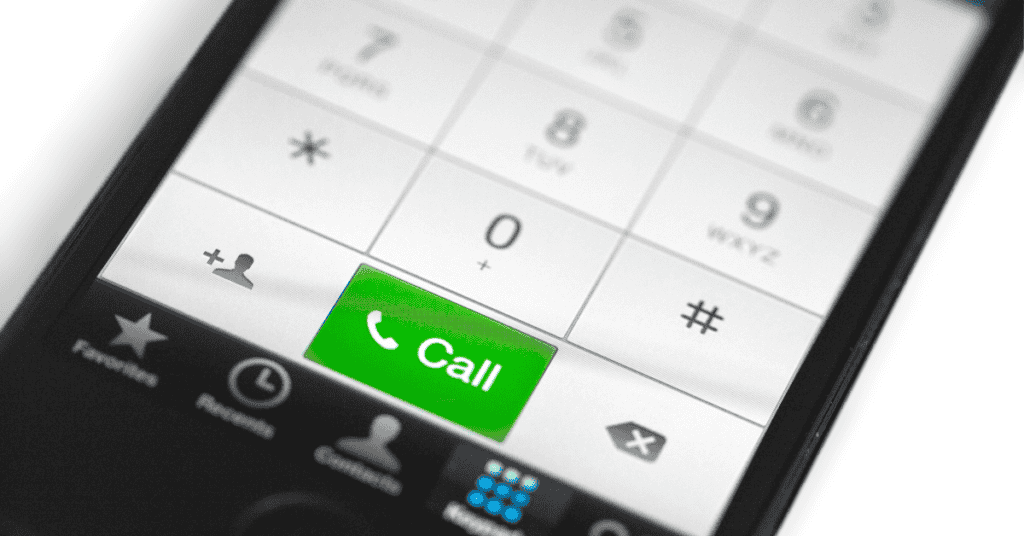 We never really know when and why we'll need to go through our past calls list to find information about a certain call, person, or number… Until we do, that is!
Sometimes, the information that we need is easily found in the recent call log, and for that we can breathe a big sigh of relief.
However, that's not always the case.
If you're someone that makes tens (or even hundreds) of calls per week, there can be just too many numbers to sift through- making the entire exercise seem like an insurmountable task.
The biggest question when you're trying to find records of past calls is whether the iPhone still holds the information or not. What if the call history is no longer available?
The last thing anyone wants to do is to spend hours upon hours searching for something that no longer exists.
And if it is available, how can you access it?
To tackle these questions, we firstly have to determine just how far back an iPhone's call history goes.
Technically speaking, the iPhone maintains a call history record of the past 1000 calls.
Before you become concerned that this number is too small, I can assure you that the thousand referred to here is not the amount of 'calls' per se, but the individual phone numbers or contacts.
A simpler way of saying it is that the iPhone can store call history for 1000 different numbers.
All calls made to the same number are recorded as a single call and can be found in the call details section (we'll get to this later).
Moreover, the call history on the iPhone can go all the way back to 2007 when the iPhone was first introduced.
This, however, has a few real-life limitations: You would need to own the same iPhone to access calls from all the way back then!
Since that is not the case with most users, we'll limit our discussion to the last 1000 calls available.
Continuing with the topic at hand, does it mean that all 1000 calls can be accessed from the Recent Calls section of the Phone app?
Sadly, no.
Apple allows only the first 100 calls to be displayed in the recent list.
As you make more calls to different/new numbers, the older calls get hidden and cannot be directly accessed.
However, the call history is very much available. All you have to do is delete recent calls to regain access to older call history. You can keep doing this until you find what you are looking for!
Though that is an option that is available, it can be a bit risky in case you don't want to accidentally delete call records that you might need later on.
Therefore, an alternative way you can approach this task and access call history is to do so from iCloud– if iCloud Backup is turned on and the accounts are synced.
If you have decided to turn off iCloud Backup for some reason, any call history will be stored solely on the iPhone and is erased after 180 days.
Does iPhone Automatically Delete Call History?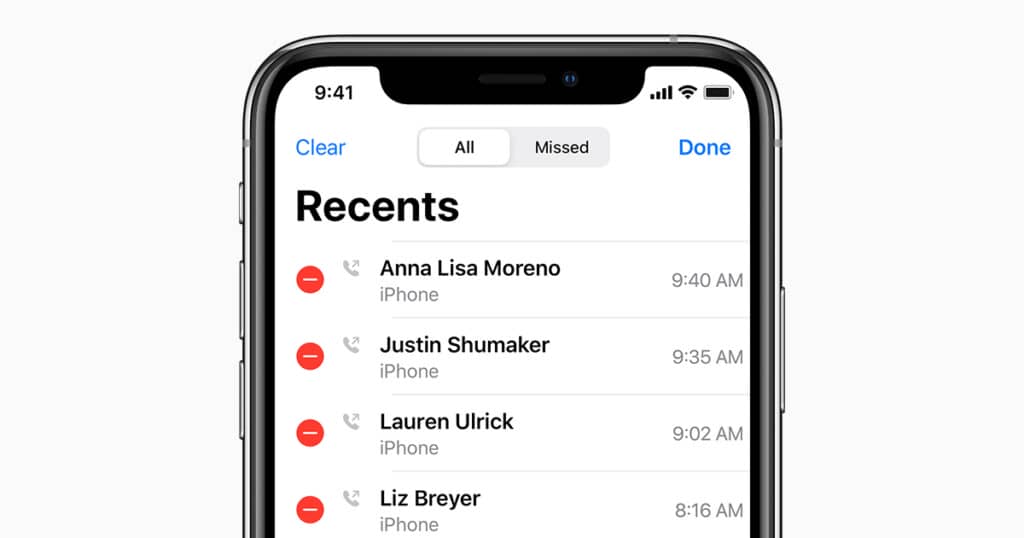 No, the iPhone has no feature or provision to automatically delete call history. Automatic deletion only occurs when iCloud Backup is turned off.
That said, call history will typically be available for 180 days even when iCloud Backup is off.
There is no setting where an iPhone will delete call records by itself within a couple of days or weeks, so there's nothing to worry about in that regard!
If your call history is not showing up in the recent calls list, there could be a few different reasons for this:
iCloud Drive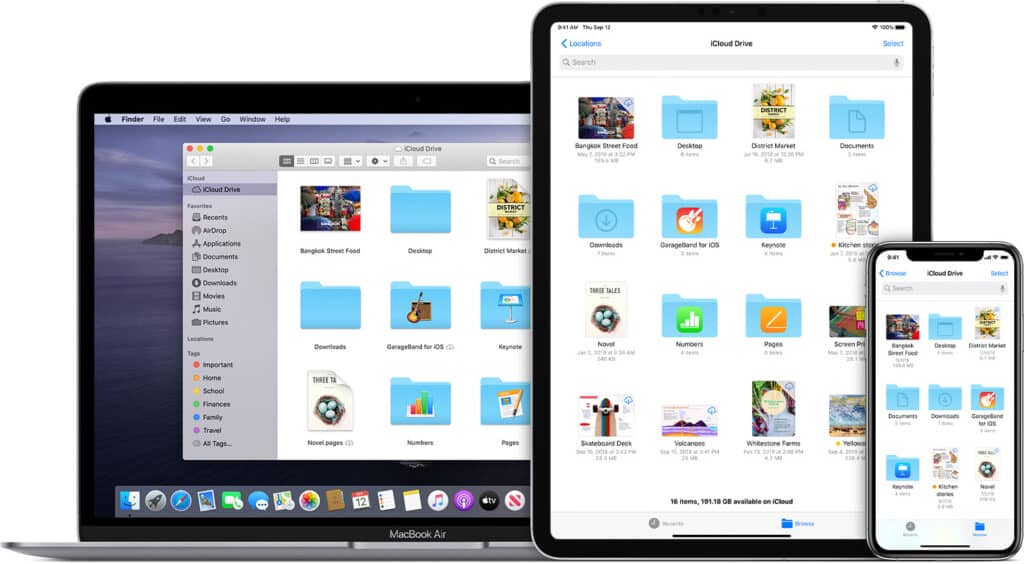 If you can't see your call history, it could be the case that they may have been deleted on another device.
If iCloud Drive is turned on and can be accessed on other devices, you or someone who uses the other device may have deleted the records.
Since the same data is shared on all connected devices, removing it from one will automatically remove it from another as well.
Memory Issues
Is your iPhone memory full?
In these scenarios, older call records are automatically deleted to make space for the latest ones.
If that's the case, you will need to clear up memory space to prevent this from happening.
Settings
It is possible that you may have accidentally changed your iPhone settings to not display the recent calls made. This can be checked by going through the device settings.
How Do I Get Further Back On iPhone Call History?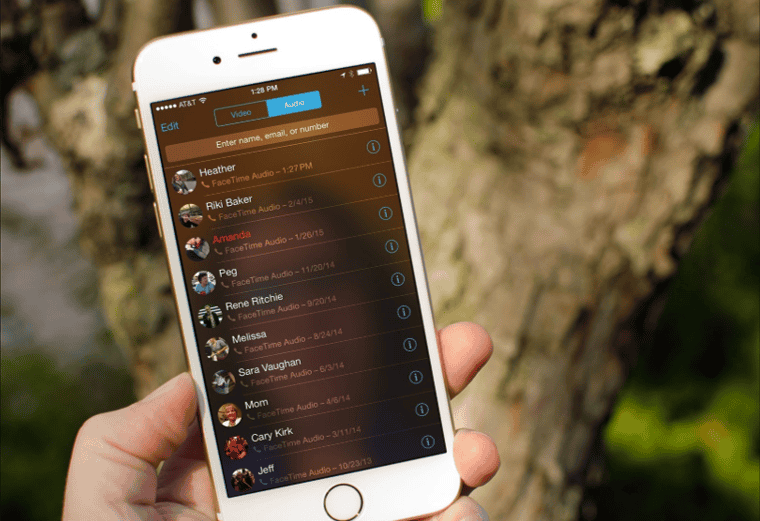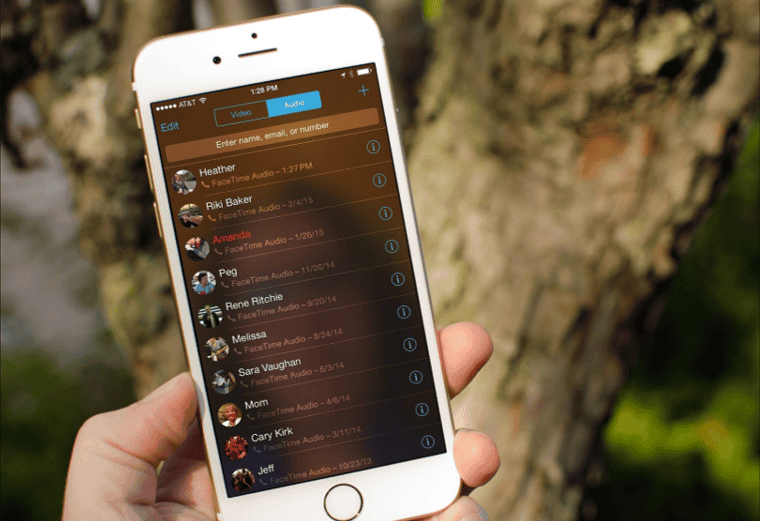 You can go further back on iPhone call history in a couple of different ways.
We've already discussed deleting recent calls, so we'll now look at other ways to retrieve older call history.
If the number is already in Recent Calls, tap on 'i' to get detailed information about the phone and FaceTime calls between the two numbers.
The call duration, date, time, and even details about whether you were grouped in other calls can be found in the same section.
But what if you can't find the number in the recent calls list? And, what if you don't want to delete call records on your iPhone?
Here's what to do:
Access Via iCloud
You can access your past call records through iCloud if the Backup is turned on.
Go to Settings and tap your Apple ID username
Select iCloud Backup (to backup the device information on the cloud).
Log in to your iCloud account from your iPhone or computer to view the phone call history stored on the cloud.
Third-Party Software
There are a few third-party apps out there that will allow you to access past call records (more so than what the iPhone already does).
Download a reliable app such as iMyFone D-Back on your computer/Mac and connect your iPhone.
The software will then run a scan and gather the call records available for download.
Finally, complete the necessary actions to download the file and go through your past call history to your heart's desire!
Contact Your Carrier
You can always try contacting your mobile carrier if you can't find the call history on your iPhone or iCloud, and don't want to use any third-party apps.
This process is not limited only to iPhone users and can be utilized by those with Android devices as well.
Check your carrier's website to see if there is a way to apply for the information you need, or even if there's a way to access it directly from the site.
Most carriers provide call records for up to 18 months. Some even store the information for a maximum time frame of 6 years!
All in all, it shouldn't be too difficult to obtain your call history from your carrier since it doesn't violate any privacy terms.
In Summary
So, can you go back further in the call history of an iPhone?
Yes, you can- to a certain extent.
Apple stores call records for the last 1000 calls (individual phone numbers) by default.
Of those, one hundred of the latest calls are readily available in the Recent Calls section of the Phone app.
Simply open the Phone app, go to the Recent Calls section, and scroll up to access these past records.
If you want to access older call history past those 100 records, you will need to either delete the recent calls or backup the data to iCloud and access the information from your iCloud account.
Always remember that if you turn off iCloud Backup for any reason, call records will only be kept on the phone for 180 days!
Other than that, there is no setting where an iPhone will delete call records automatically.
Another potentially more efficient method of searching for past call history is to use third-party apps or software, though this option is also slightly riskier with potential issues that may involve security and privacy.
Finally, contacting your mobile carrier is another alternative that can be explored. Hopefully, with the information that we've provided in this guide, you'll be able to find what you're looking for!
Apple has been the dominant pioneer of the mobile tech world for the past two decades. Learn more about what makes their iPhone an icon not just in the present day, but for the ages to come as well!