Do you own an iPhone 11, or are you thinking of buying one? Are you curious about the phone's battery life?
Given that it's now a few years old, those with this specific phone often wonder:
How long does 20 percent battery last on iPhone 11s?
How long 20% battery lasts on the iPhone 11 depends on its health and your active phone usage. Heavier apps will generally drain your battery faster, while light usage will result in more operational time.
Despite the advances in battery technology, total operational time remains an issue that many people face daily. We all want our phones to give us more functional time while still being able to use them as much as we want. 
However, it's often necessary to strike a balance if we want to go longer between charging sessions. This applies to all phones, not just the iPhone.
Knowing that your phone will die before the end of your day is something that no one looks forward to. It's a problem so common that Apple has introduced several features and upgrades to iOS to help mitigate this issue.
This article will help you understand everything you need to know about an iPhone 11's battery life. We'll explain how long a 20% charge can typically last and what you can do to get more usage out of it.
When talking about the iPhone 11 specifically, a 20% battery charge can last between 30 minutes and 3 hours. It's all tied to current battery health and usage statistics.
The iPhone 11 has three models: the iPhone 11, iPhone 11 Pro, and 11 Pro Max. The battery life of the iPhone 11 is up to one hour longer than the previous iPhone XR, with up to 26 hours battery life for talkback time.
Additionally, iPhone 11 specifications state it has 17 hours of video playback and 65 hours of audio playback. That's pretty huge!
Additionally, if we're talking about iPhone 11 Pro and Pro Max battery, they offer up to 18 hours of video playback and 65 hours of audio playback. To go even further, iPhone 11 Pro Max offers 20 hours of video and 80 hours of audio playback.
Battery Specifications and Estimation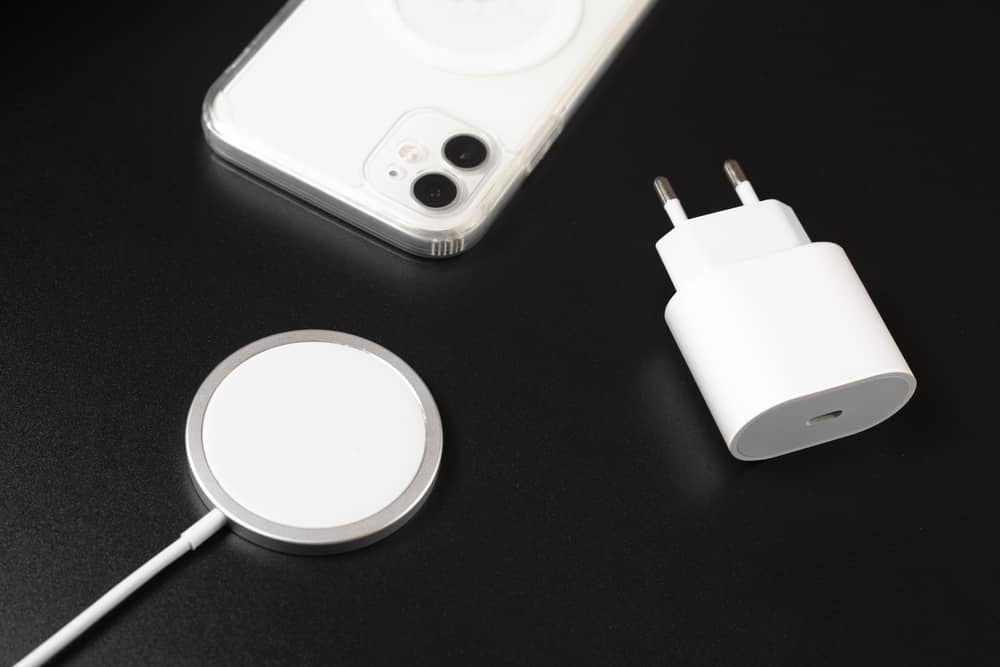 Apple also uses comparison statistics between its previous and newer models. The battery game was hugely improved following the iPhone X series.
The iPhone 11 battery performs reasonably well and often makes it to the end of the day for an average user.
If you're upgrading from an older iPhone like the iPhone 6, iPhone 7, iPhone 8, or iPhone SE, you'll discover a notable difference between these models and iPhone 11.
The jump in battery performance is quite dramatic and easily noticed by people switching to newer models.
What's more, advances in charging tech mean that it only takes the iPhone 11 around 3 hours for a full charge.
As such, you won't have to wait around for long before you can get back to doing what you want. If you only need a partial charge, you can expect an even quicker overall charging time.
What Does iPhone 11 Battery Life Look Like?
Video and the iPhone 11 Battery
Watching a video on an iPhone or any phone drains the battery rapidly. Still, how has the iPhone 11's battery affected the typical video-watching process?
With a 6.1-inch retina LCD panel, iPhone 11 has a resolution of 1792 x 828. While the display is impressive, it does not have the same deep blacks offered by an OLED panel. However, the iPhone 11 Pro and Pro Max models do come with an OLED panel. An LCD requires a backlight to function, while an OLED produces its own light. As such, the LCD model consumes more power than its OLED counterparts.
You'll notice this after streaming a long video for 3 to 4 hours. For instance, watching your favorite Netflix show for an hour reduces the battery by around 6% to 7% with 50% brightness.
Fast Charging and the iPhone 11 Battery
As mentioned above, the iPhone 11 comes with a fast-charging cable that takes up to 3 hours to charge the phone completely from 0%.
However, with fast charging, you can get up to a 50% charge in just 30 minutes.
Games and the iPhone 11 Battery
The iPhone 11 is decent when it comes to games, with the ability to play with Apple Arcade that comes with iOS 16.
Playing a usual graphically intensive game drains around 5% to 9% battery per 30 minutes. It's not the best, but still pretty impressive.
Pros of Having an iPhone 11
Terrific battery life in general
Budget-friendly
Excellent camera
Comes with fast charging cable
Improved sensor for f/1.8 camera
Improved Night mode
Maximizing Battery Performance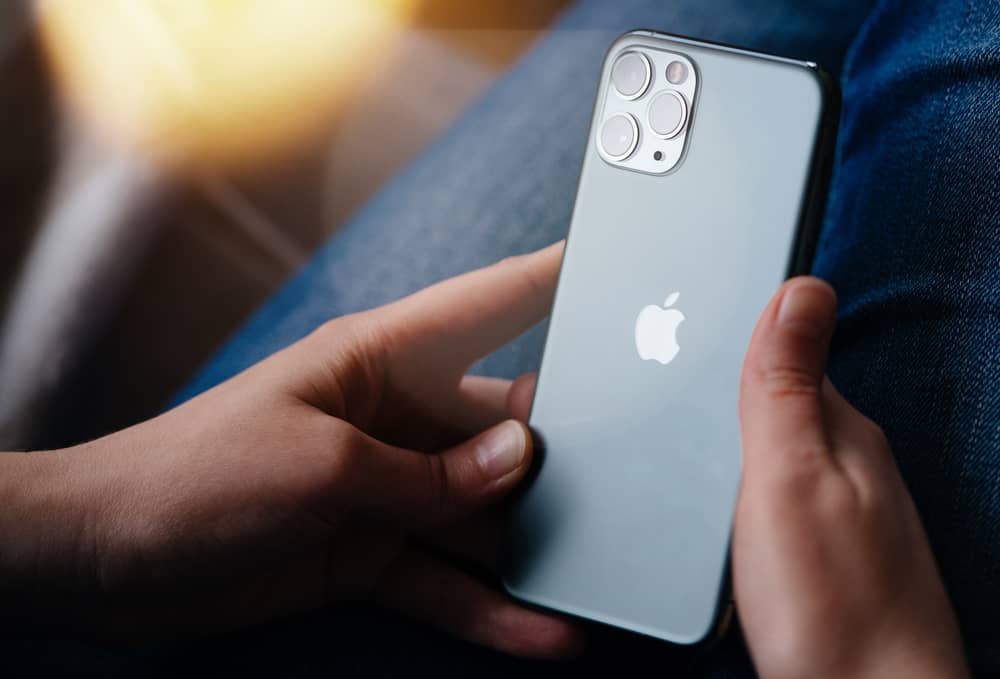 The battery life of every phone varies. As such, the total time your phone can run before needing to recharge will be unique to each case. Additionally, how much power your battery holds depends on its overall health.
Both factors, battery life and battery health, affect your iPhone's battery levels in some way. After all, a battery's lifespan is directly related to its chemical age. However, you can maintain the battery's performance with a few simple steps.
For instance, to minimize battery wear, keep your iPhone 11 half-charged when storing it for a long time.
Also, don't expose your phone to high heat or direct sunlight. High temperatures can quickly degrade your battery, so try to keep your phone relatively cool. However, don't expose it to freezing temperatures either, which can also harm the battery!
A Battery's Maximum Capacity
A new phone will hold more charge at 20% compared to an older model. This is once again related to battery age and wear.
So, you can't expect the same phone to give you consistent operational time from when it's new to when it's been used for a year or more!
Eventually, the battery will degrade to a point that your phone's performance will suffer noticeably. At that point, you can either replace the battery or buy a new phone.
Final Thoughts
Battery life is an essential part of how much use we can get out of our iPhones. Recent advancements in battery technology have drastically increased battery capacity and usable lifespan.
However, how we use the phone still plays an important part in how long 20% battery lasts on an iPhone 11.
On average, you can expect between 30 minutes and 3 hours of use. If you're careful and don't use heavy applications like games, you'll get more use out of your phone.
Using other measures like Low Power Mode can also help you stretch this time further!