Due to its excellent filters, smooth messaging, and story-sharing features, Snapchat is one of the most popular apps in the world when it comes to sharing everyday life.
As of the end of 2022, Snapchat has over 375 million daily users!
But what happens if you need to reinstall the app and can't seem to do so- making you wonder:
"Why is my Snapchat not downloading?"
There's usually one major reason why Snapchat won't download properly: Compatibility issues with your device. This can be the result of the new Snapchat updates that are yet to be released or an outdated iOS version.
Let's now take a look at 8 effective solutions that you can use to get Snapchat back on your phone again so that you can keep snappin' away!
Why Is My Snapchat Not Downloading on My iPhone?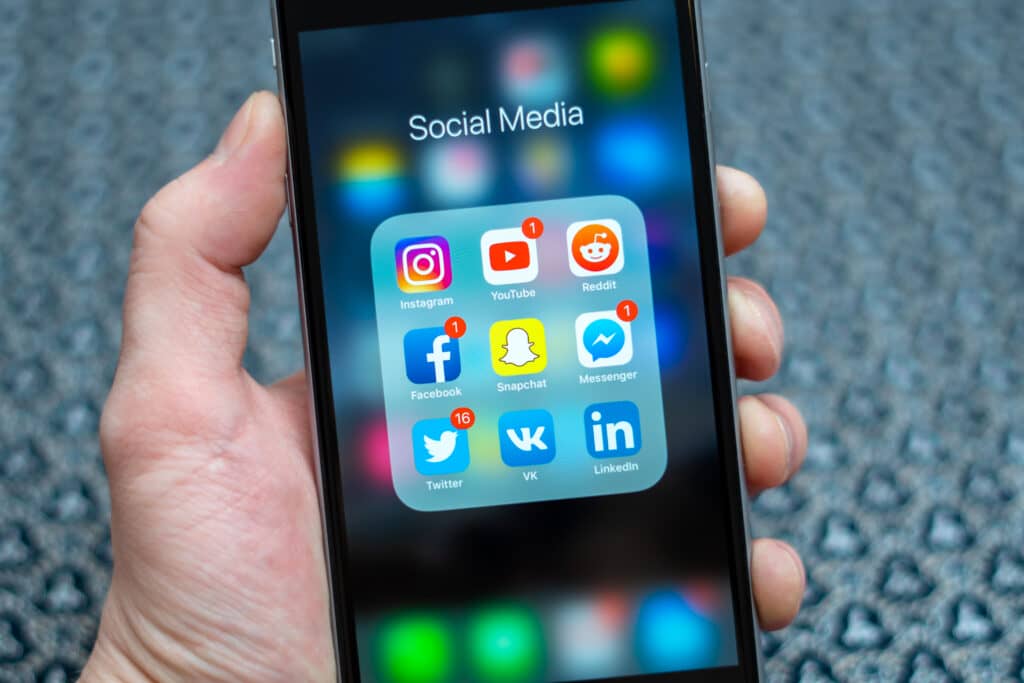 Plenty of Snapchat users have been experiencing the frustrating problem of Snapchat not downloading or installing properly onto their devices.
Most of the time, this glitch is the result of the release of a new Snapchat update which is unfortunately incompatible with the latest versions of iOS. Additionally, it can also occur when you have an outdated iOS version on your device. 
You can typically resolve this by fixing common errors such as a faulty internet connection, insufficient storage, or failing to keep up with updates.
What Can I Do If Snapchat Is Not Downloading?
If your Snapchat is not downloading on your iPhone, try troubleshooting with the following methods:
Method 1: Reboot Your iPhone
First, a simple device restart can help to fix a Snapchat issue! This solution often works because it completely turns off your device, clearing the cache and giving a fresh start to the lagging or buggy apps.
To restart your iPhone: 
Tap and hold the volume and power button for a few seconds
Drag the slider to power off.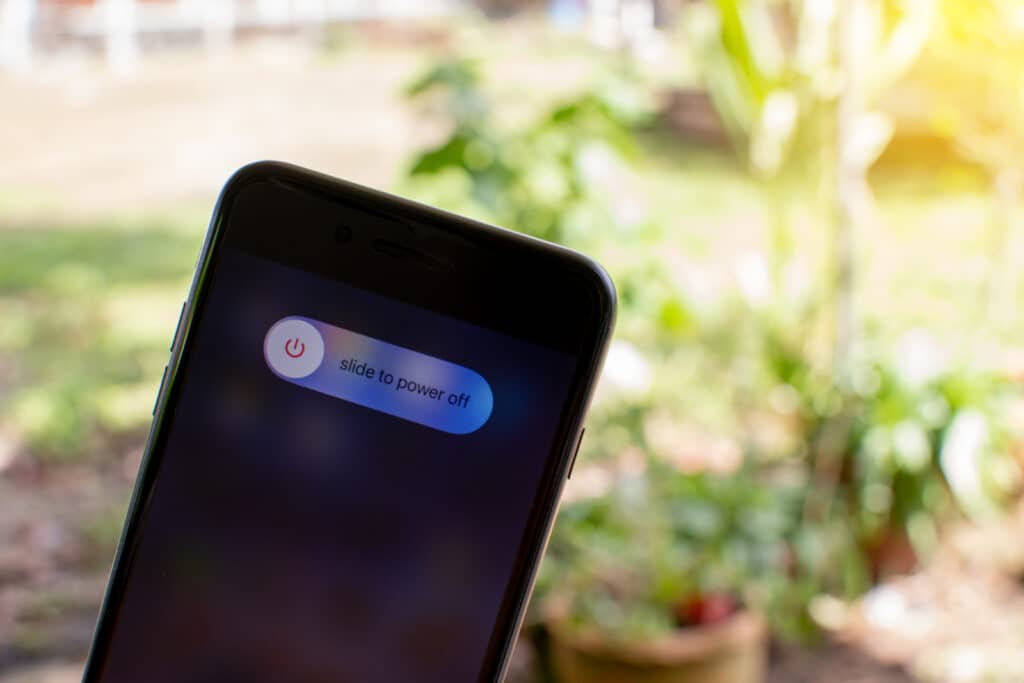 Method 2: Check Your Internet Connection
Sometimes, the internet connection may be the problem. A faulty, slow, or insecure wifi connection won't allow you to download, install or update Snapchat. 
Therefore, it's vital to make sure there are no connection problems on your device.
There are two ways to check if your WiFi is working as it should. Firstly, you should power off your WiFi router and restart it to check to see if it's connecting to the internet properly.
Secondly, turn your WiFi off on your device or remove the network by going to 'Wi-Fi settings"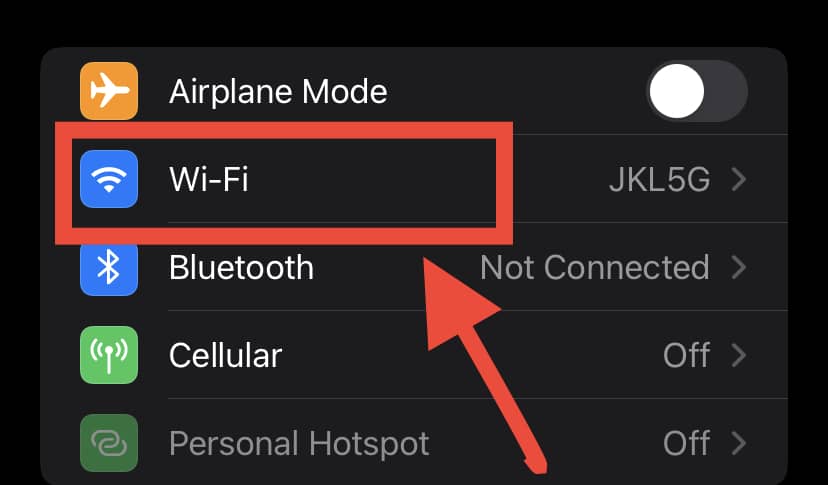 Then "Network Name"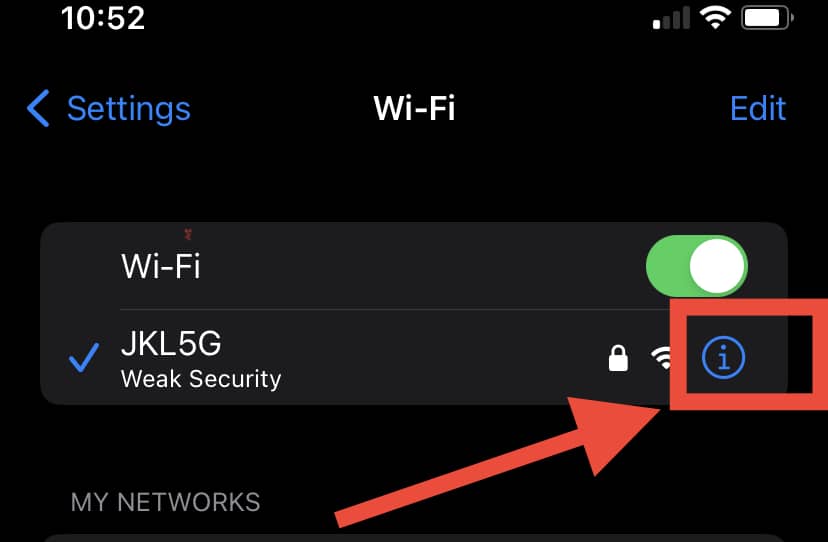 Tap "Forget".'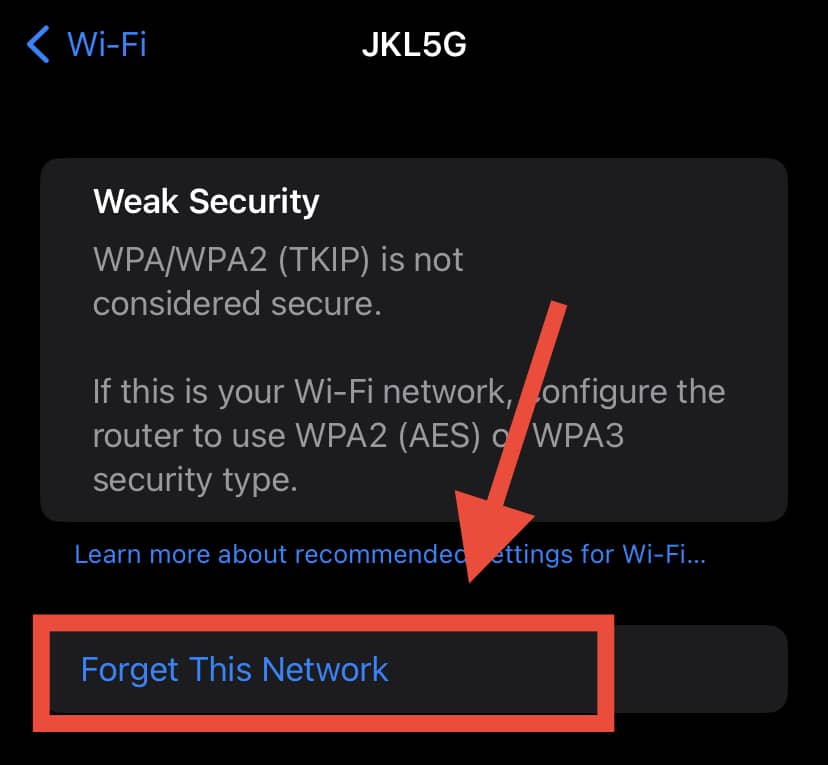 Following that, reconnect your phone or device to your WiFi by entering the username and password again. Try downloading Snapchat again to see if it works this time! 
A good trick you can also try is downloading another app other from Snapchat from the App Store.
See if it downloads and installs without any issues, and if you can download other apps while the Snapchat issue persists – don't worry! We have a few more methods to try out. 
Method 3: Clear The Cache
Clearing the cache will remove unnecessary data, allowing more space for new updates and help to make your Snapchat run faster. 
To clear the cache:
Go to the Settings on your device, then General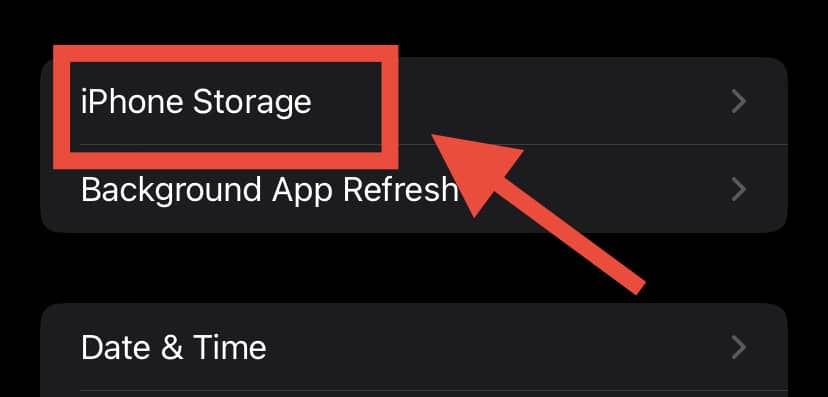 Find Snapchat on the list that eventually populates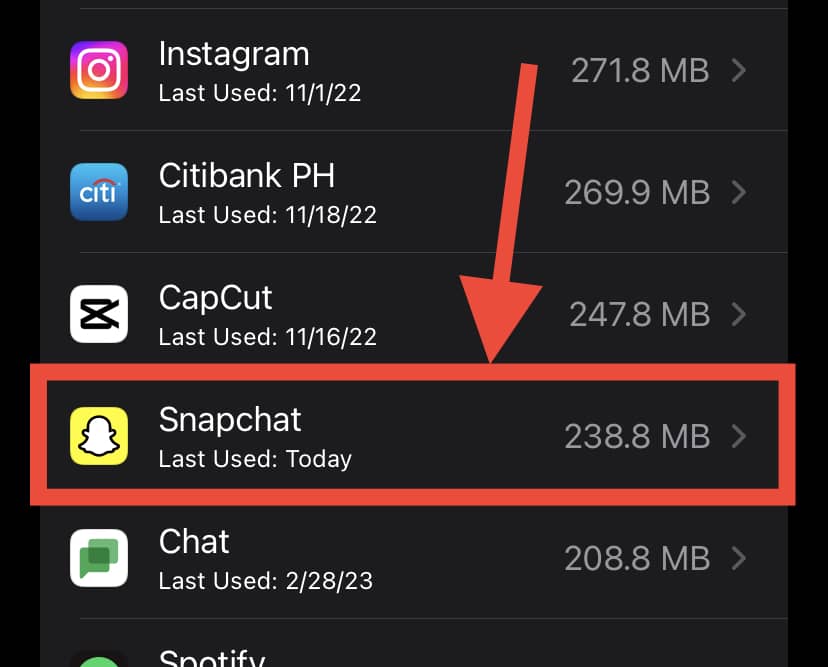 Finally, click Offload App.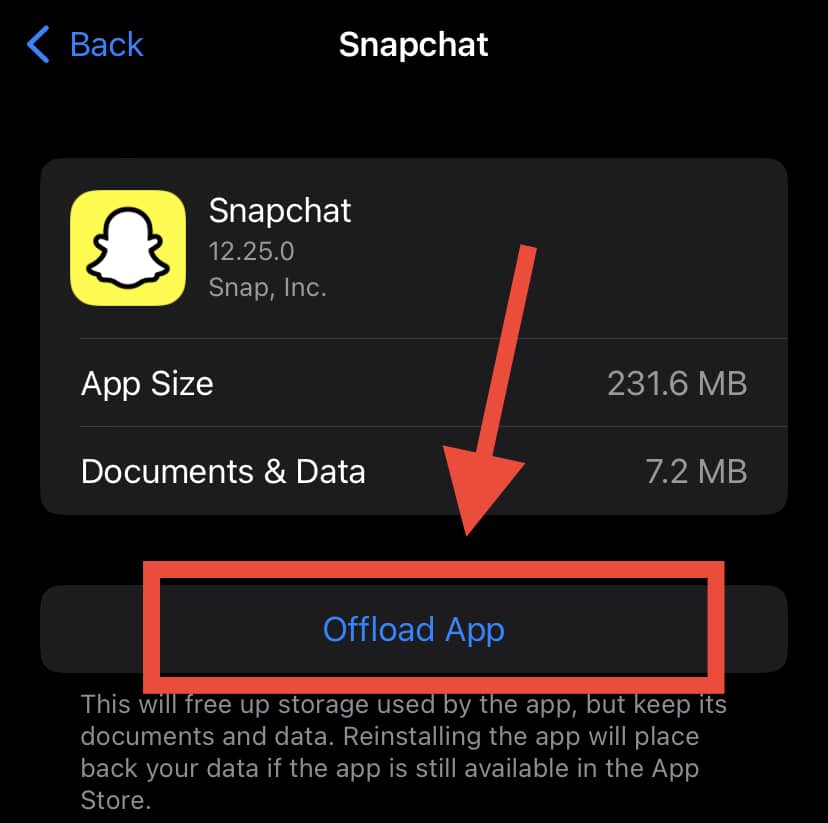 Method 4: Soft Reset iOS Settings
Another quick and simple troubleshooting method that can help you remove any application glitches on your iPhone is to reset all settings on your iOS system. This minor tweak can help you resolve setting issues with the other applications.  
To Soft Reset: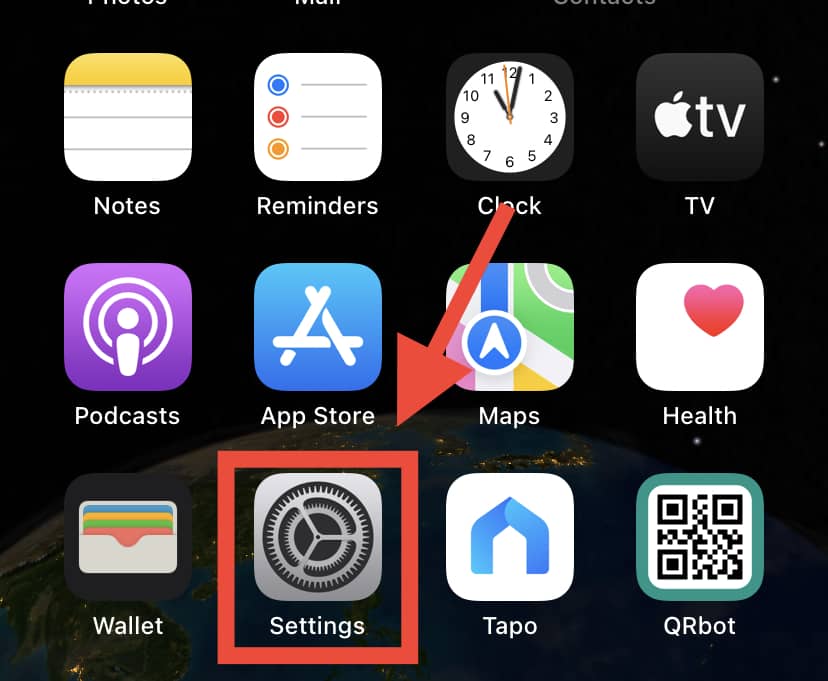 Tap on Transfer or Reset iPhone, then Reset iPhone.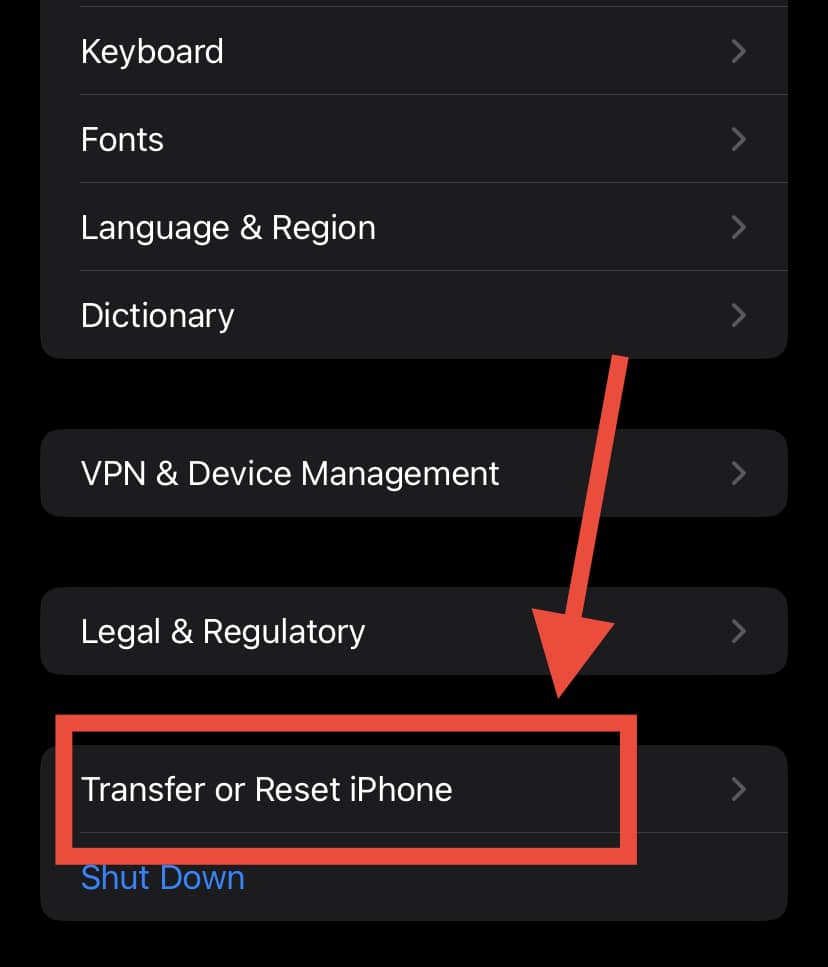 Method 5: Check Storage
Not having enough space for the new app might create issues when trying to download Snapchat. To confirm you have enough storage in your iPhone: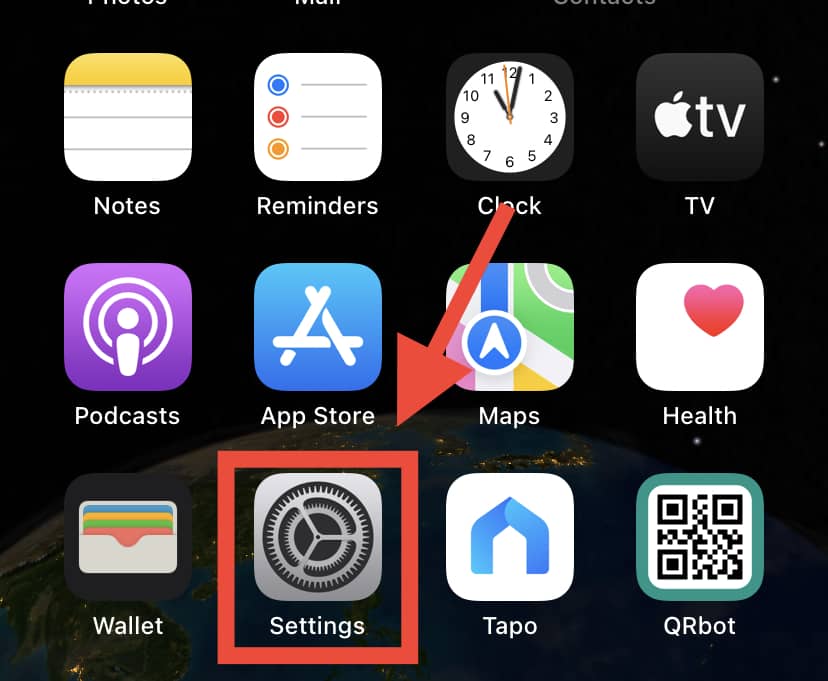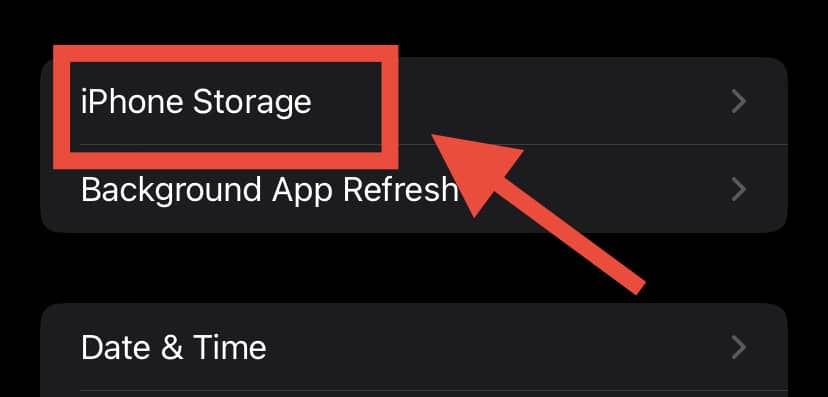 A pro tip: To free up space in your iPhone, try recommendations to optimize storage such as deleting iMessages, photos, or duplicate files. 
Method 6: Install System Updates
Many of us forget to update our devices regularly. An up-to-date system generally ensures smoother performance! iOS regularly releases updates and therefore needs to be updated periodically. 
To check for the newest updates on your iPhone, go to 'Settings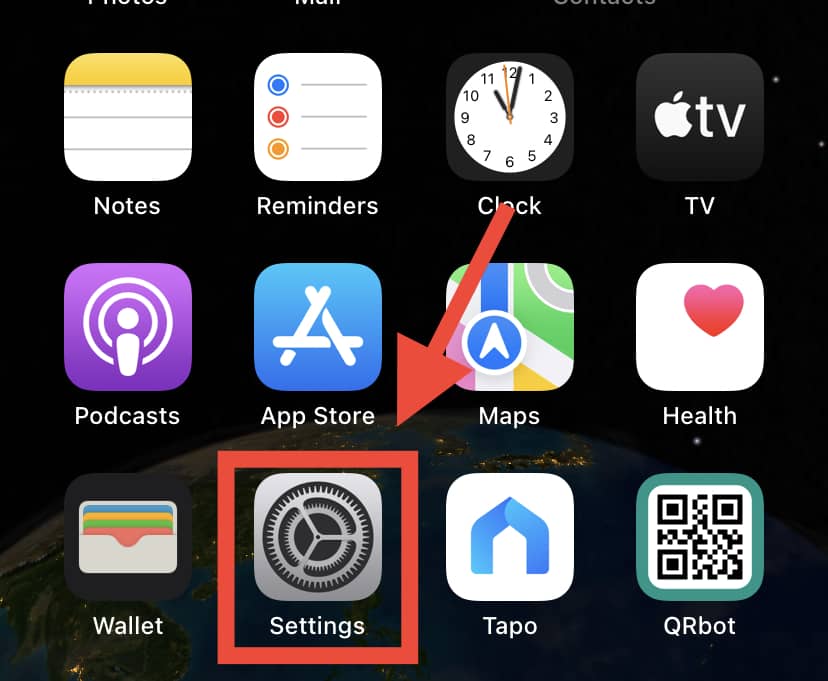 Then General
Tap Software Update > Available Updates.'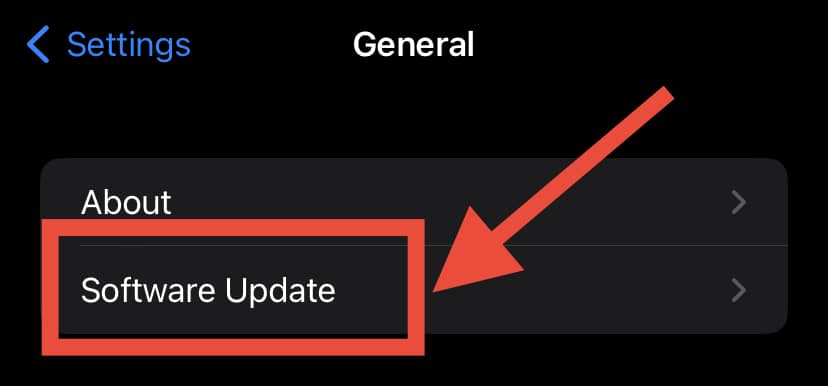 Once all updates are installed, your device will automatically restart. Now, try downloading Snapchat again!
Method 7: Add a Valid Payment Method
Although Snapchat is a free app available on the Apple App Store, Apple might not let you download Snapchat at all unless you've entered the correct payment details. To fix this, you should try adding valid payment details once more.
Alternatively, if you're not comfortable adding your payment details yet or don't have any credit/debit card to add, then go to the App Store, tap on your profile, and log out.
Now look for Snapchat in the search bar or featured apps section, install it, and when you're prompted to add payment methods, make sure you choose 'none.'
App Store payment methods vary for each region. To avoid any complications, choose the location of your current residence and add debit card details accordingly.
Method 8: Contact Support
If you've already tried all the above methods and Snapchat is still not downloading, then it means there's likely some kind of issue with the Snapchat app. Alternatively, it's also possible that the Apple App Store is currently experiencing some bugs.
Either way, it's best to open a support ticket to try and get your issue resolved ASAP. Get in touch with App Store support here. Similarly, you can reach out to Snapchat support here.
It is important to note that sometimes Snapchat will lock your account if you send spam messages, use third-party plugins to increase follower count, or download or install Snapchat using insecure methods.
If that's the case, try deleting your Snapchat from your device and reinstalling it, and getting in touch with Snapchat support is definitely a wise move.
The Bottom Line
"So, why is my Snapchat not downloading?"
This is a very common question among many iPhone users! There could be many reasons for Snapchat not downloading – either your device itself has some existing issues, or Snapchat has released updates that are now causing installation errors. 
Generally, trying the troubleshooting methods mentioned above will be helpful if you cannot download Snapchat on your iPhone. Additionally, if Snapchat is going through maintenance of some kind, their support team will usually notify users through their official Twitter account. If that happens, simply waiting is likely the best option!