Are your old messages not loading on your iPhone beyond a certain point?
We know that this can certainly be frustrating to no end!
Going through your old messages hits that nostalgia right on the nose, right?
This is even more true when it comes to the happy conversations that you've enjoyed with the special people in your life.
All it takes is a quick scan of past conversations, and the smiles and good vibes come rolling back all over again.
Who doesn't love taking a trip down memory lane, after all?
However, it can be extremely disappointing (and even traumatizing) to wake up to incomplete conversations or to see a year-long meaningful exchange of messages cut down to only the past few days.
It's also very weird to be able to see all of the attachments and images exchanged over the past year, but then to have no texts or iMessages loading on your iPhone associated with the same conversation.
Apart from harking back to the cherished memories of the past, old conversations and messages might be essential in helping you to recover important information.
This could be the kind of crucial data or key message references that would come in really handy at critical times, such as business text messages or messages that act as evidence for legal situations.
Therefore, you never really know when you might need your old SMS conversations, or the iMessages archived in your iPhone- until you do, that is.
So, what can you do about old messages not loading on iPhone?
If you are struggling with the exact problem of not being able to access the old messages on your iPhone, this article will help (with 6 effective methods, in fact)!
However, let's take it one step at a time.
First things first, to understand the root cause of this issue, you will need to know just how far you can pull up text messages that are archived or stored on your iPhone.
Let's get to it!
How Far Back Do Text Messages Go On An iPhone?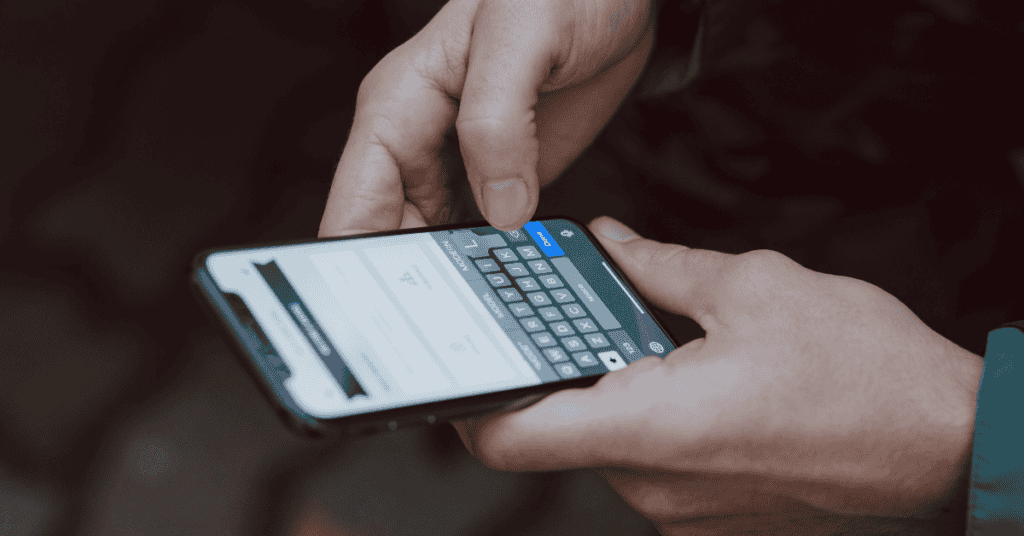 The answer to this question depends on the memory capacity of the specific iPhone that you are using.
In an ideal world, a phone would archive all of the messages from all the conversations you have had up to this point- going as far back in conversations as the device's memory will allow.
In this situation, scrolling up to a very first text message wouldn't be an issue.
You'd also conceivably be able to go to the beginning of any conversation, and filter them according to the date of your choosing!
Alas, this is not to be. Instead, you may have found yourself frantically trying to move past a certain message, only to be met with an iPhone that refuses to load any further.
Why does this happen?
No worries! The solution is on the way. First, let's dig a little deeper to find out the exact reason why this happens.
Because, when the 'why' is clear, the 'how' becomes easy. Wax-on, wax-off.
Why Can't I See Old Messages On My iPhone?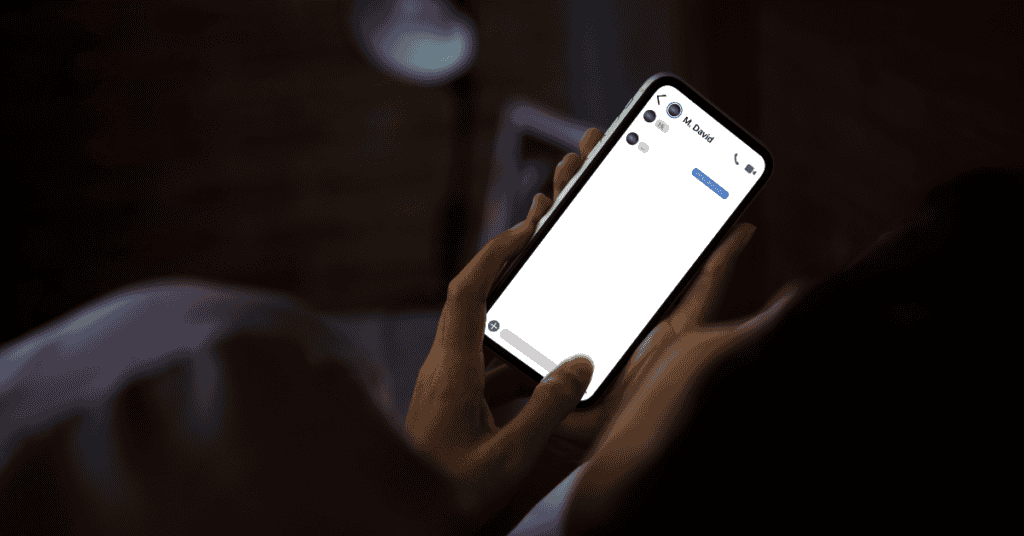 Why do your iPhone messages vanish all of a sudden?
There can be several potential reasons, and here are the 3 most common:
You may stop seeing your old messages simply due to a temporary technical glitch that is currently present.
Not having enough storage on iCloud or the iPhone itself can also trigger the issue.
There may be settings configured currently that mean that your Message History is automatically getting deleted.
In order to quickly check if your messages are being automatically deleted, go to Settings then scroll down to Messages
Scroll down to Message History.
If the option "Forever" is not selected, this may primarily be the reason why some of your older messages disappear.
Errors in the Language settings can also cause your old messages to disappear temporarily, and may also hinder the manual search process at times.
General note – Before you do anything else to try to resolve technical issues in your iPhone, make sure your iOS software is updated to the latest version.
How Do I Load Old Messages On My iPhone?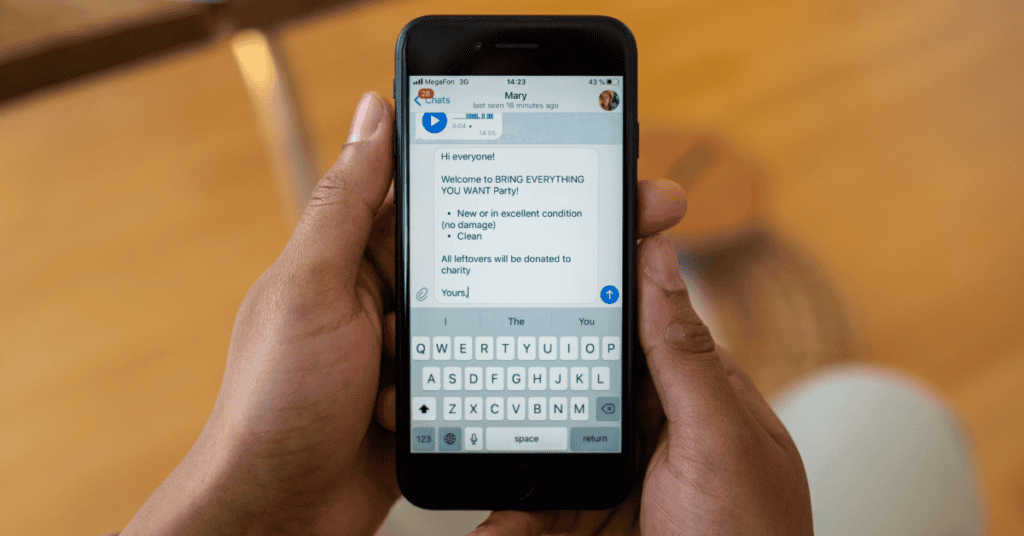 Here's a quick #ProTip before you do anything to try to recover your old messages:
To ensure that you don't lose any of the important data stored on your device, it's highly recommended that you securely back up your iPhone using either iTunes or iCloud.
To safely store your iMessages to iCloud:
Navigate to Settings and click on your iCloud username
Scroll down to Messages and enable it.
Note that you may need to set up Two-Factor Authentication to enable this feature.
Method One
The first method is to obviously search for specific messages manually using the Spotlight Search or In-App Search features built-in on the iPhone.
If these searches can't find what you're looking for, try rebooting your phone for starters (this can help to refresh internal processes, sort out glitches, and clear the cache) to check if your old messages reappear.
If not, let's go to Method Two!
Method Two
Occasionally, you may not be able to see old messages after an iOS update or system restore.
This may occur due to the update resetting the search index of your iPhone. Here's how to resolve this issue by rebuilding your search index:
Go to Settings and tap on Siri & Search.
Scroll down to the Message App and turn off Show App in Search and Show in App.
Close the Settings app and restart your iPhone.
Once the phone is on again, navigate to Settings and go to Siri & Search.
Scroll to the Message app and switch on Show in App and Show App in Search.
Wait for a couple of minutes for your index to rebuild.
Check if your old messages have now reappeared!
Method Three
The next option that you can try is to reset your iPhone to default settings. Here is a detailed guide to help you with just that.
If resetting your iPhone does not work to help you bring back your old messages, here's another lesser-seen solution that might be worth trying out:
Changing your phone's language temporarily!
Here's how to do that:
1. Go to Settings then head to General.
2. Next tap on Language & Region > switch to some other known (or unknown, if you're feeling brave) language different from your current language on the device.
3. Next, go to Settings then Siri & Search
4. Select Language and choose the same language as the step 2.
5. Repeat all the steps of Rebuilding the search index indicated previously in Method Two.
6. Go back to Settings > General > Language & Region >choose your original language.
7. Finally, go back again to Settings > Siri & Search > Language > choose your original language.
Method 4
Another way to go about this is to reset your iPhone back to factory settings:
Go to the Settings app then go to General
Tap on Transfer or Reset iPhone
Then click on Erase All Content and Settings. (Again, make sure that you're iPhone is backed up properly on iCloud!)
Enter your Apple ID and password when prompted.
Wait for the completion of the process and the phone to automatically restart.
Method Five
If you are a Mac user, you'll be able to try out this method of recovering your old text messages via iCloud and iMessage.
This will only work if you have pre-synced your phone and Mac before, as in that case, your Mac will have stored all of your iPhone text messages automatically.
To achieve this:
On your Macbook, go to Finder > Folder
Type this path: /Users/ your username/Library/Messages/Archive/ on the top
A list of subfolders will be displayed
Click on the desired subfolder based on the date you want to retrieve your older messages.
Double click on the .iChat file and open it in the Messages app on your iPhone
Method Six
Finally, if nothing else has worked, your last remaining option is to perform a hard reboot to resolve the issue of mysteriously vanished messages.
Follow this guide to understand how to go about the hard reboot process in different models of iPhone: Force restarts iPhone – Apple Support (IN).
It could also be helpful to take a look into third-party message recovery tools or software such as the iOS System Recovery by FoneGeek or PhoneRescue by iMobie.
In Conclusion
If you find your old messages not loading on your iPhone, give the 6 methods outlined in this article a try!
Hopefully, you'll have found these solutions helpful in your quest to retrieve those messages presumably lost to Father Time.
Let us know if we've been able to help or not in the comments, and don't hesitate to contribute if you've been able to find other ways to make older messages load successfully!
What are some of the other Most Common Smartphone Issues that you might encounter on a day-to-day basis? FIND OUT HERE!