Have you recently switched from Android to iPhone, and are now dealing with adapting to the new typeface?
Or maybe you've already had an iPhone for a while, but are just now becoming curious about the type of font your iPhone uses.
If either of these scenarios sound like you, we've got you covered!
Currently, the iPhone uses the San Francisco font. According to Wikipedia, it is the first font created by Apple in twenty years.
The original iPhone message font, the Helvetica Neue font, was introduced in the first generation iOS back in 2007.
It kept its place all the way until 2015 when the San Francisco font made its first appearance on Apple watches.
However, if you use an iPhone 4, or if your phone is still running on iOS 7 or 8, the font would still be the Helvetica Neue. The San Francisco font is only available on iOS 9 to iOS 15 devices.
Can You Change The Font On iPhone Messages?
You might be thinking about changing the font style or color of your iPhone.
After all, it can be exciting to switch things up once in a while!
The change would not only alter the interface, but it'd also prevent monotony from building up.
Unfortunately, the Apple iPhone's settings only allow users to change the font size (make it smaller or larger).
Unlike with Android devices, there isn't an option to change the font style of your iPhone.
Similarly, Apple also does not allow for the installation of external software applications.
Technically, there is a way you can change your iPhone message font style.
Although Apple does not support this alternate route, many users have successfully updated their font style through a process called "jailbreaking."
How Do You Change The iPhone Message Font Style?
Like we said earlier, changing the iPhone message font style is only possible through jailbreaking.
The jailbreaking name came about originally because the process allows you to break free from Apple's software restrictions.
Jailbreaking allows you to install apps on your iPhone that you otherwise would not find in the Apple App Store.
However, it also leaves your phone vulnerable to viruses. Fortunately, you can prevent this from happening by installing a good antivirus application.
Jailbreaking is not illegal, so you don't have to worry about bending the law if you eventually decide to go through with it.
Apple, however, states that they will no longer provide support for any jailbroken device.
According to some users online, the claim is that a simple factory reset can remove all traces of jailbreaking so that Apple won't detect that it ever occurred!
After the jailbreaking process, you'll have to install something called Cydia on your iPhone.
Cydia is an app store alternative to the Apple App Store. On Cydia, you can access many applications (including several custom font applications) not available on the official store.
However, it would be best to practice caution at all times; be careful which applications you install from Cydia, as the risk of malware invading your phone is constantly lurking!
How Do You Change The iPhone Message Font Size?
Follow these steps to change your iPhone message font size:
Go to Settings on your iPhone and select Display & Brightness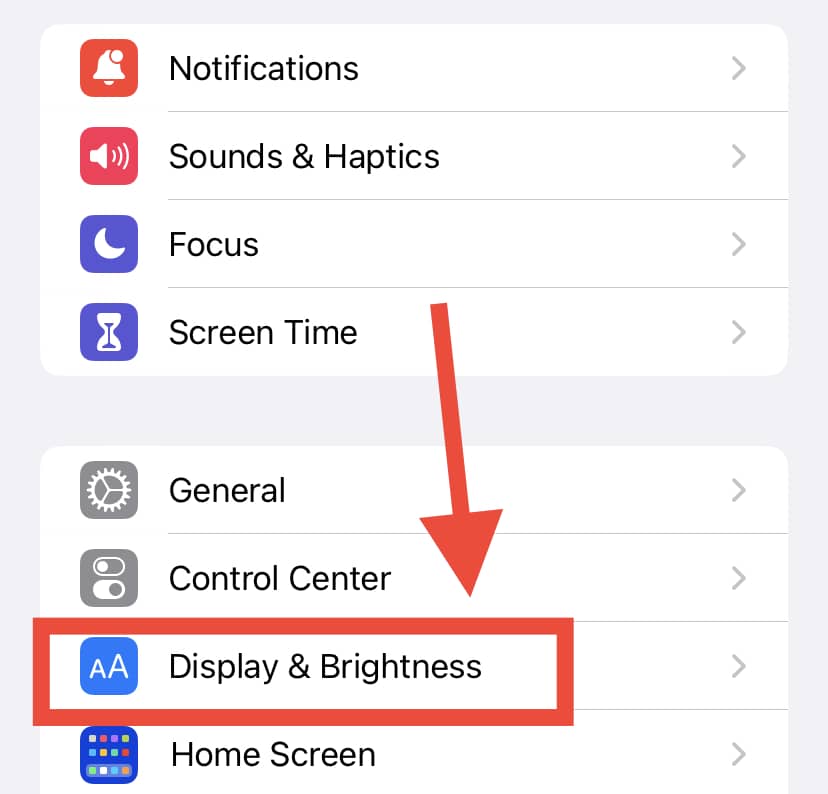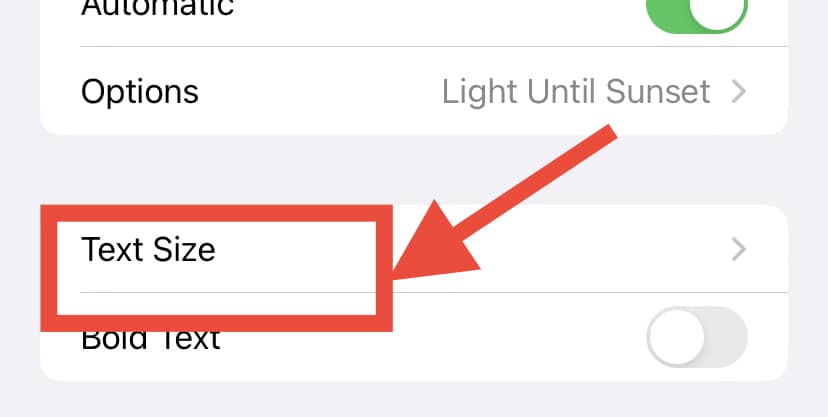 Now, you should see a slider. Drag the slider forward to increase the text size, or backward to reduce it.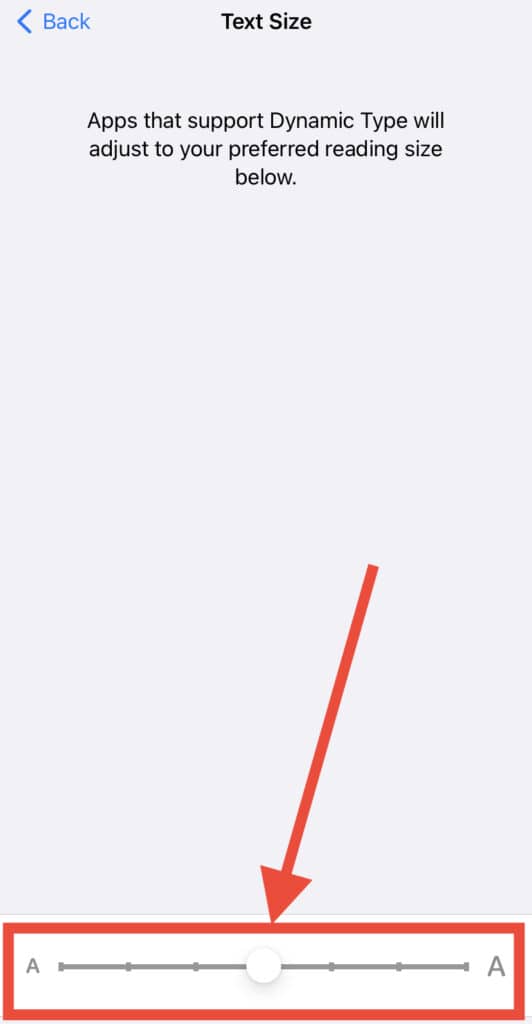 To achieve an even larger text size:
Go to Settings on your iPhone and select 'Accessibility'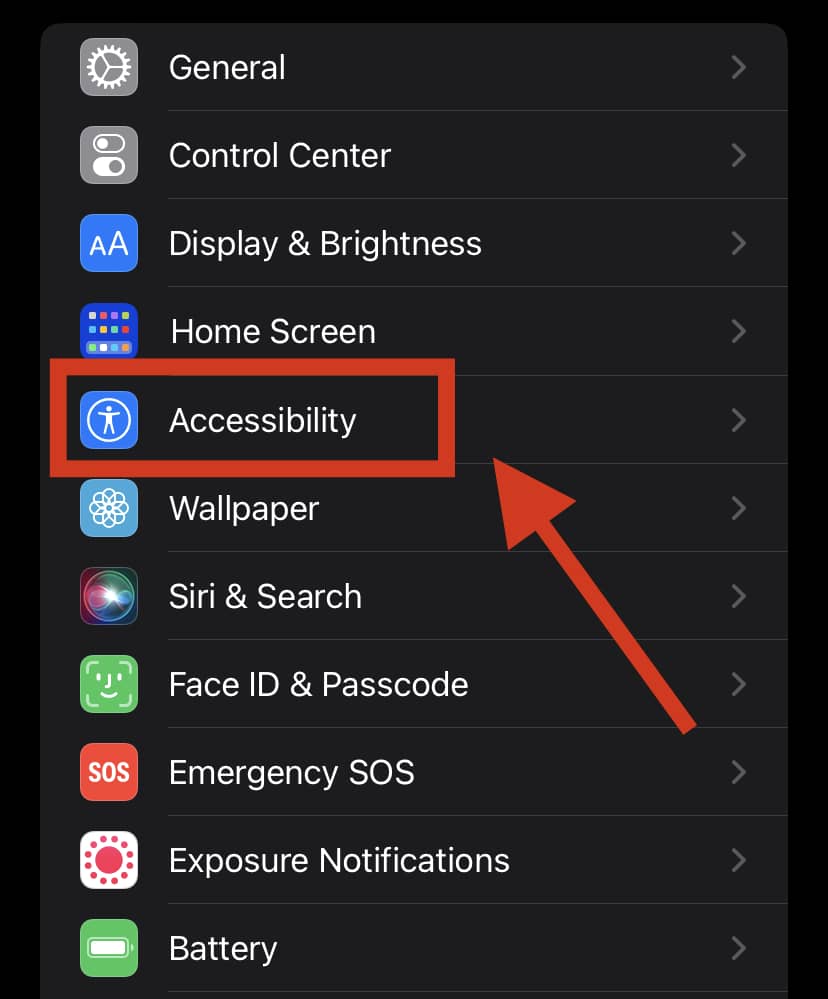 Then, click on 'Display & Text size'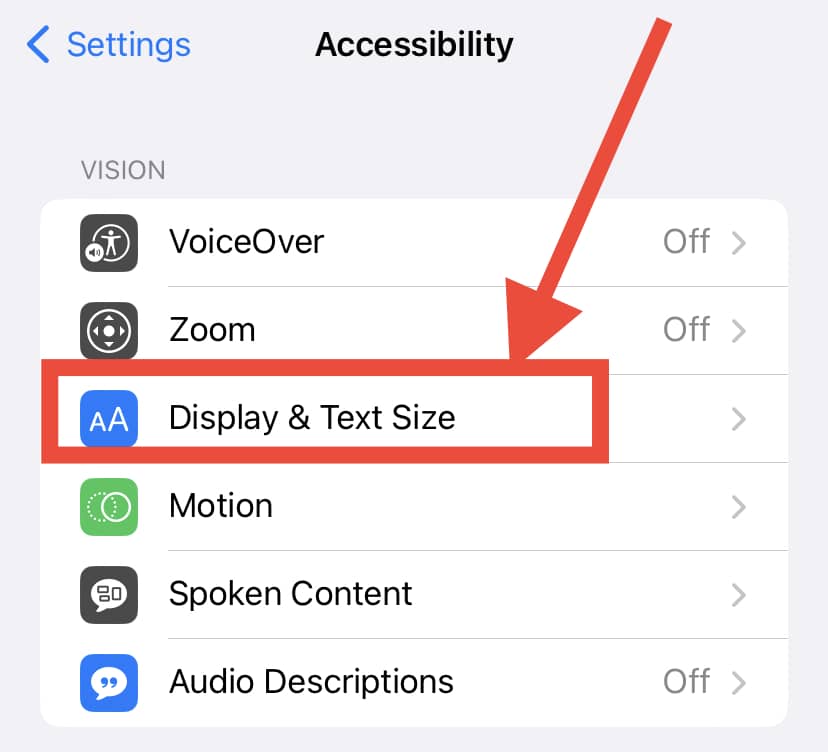 Now, tap on 'Larger Text'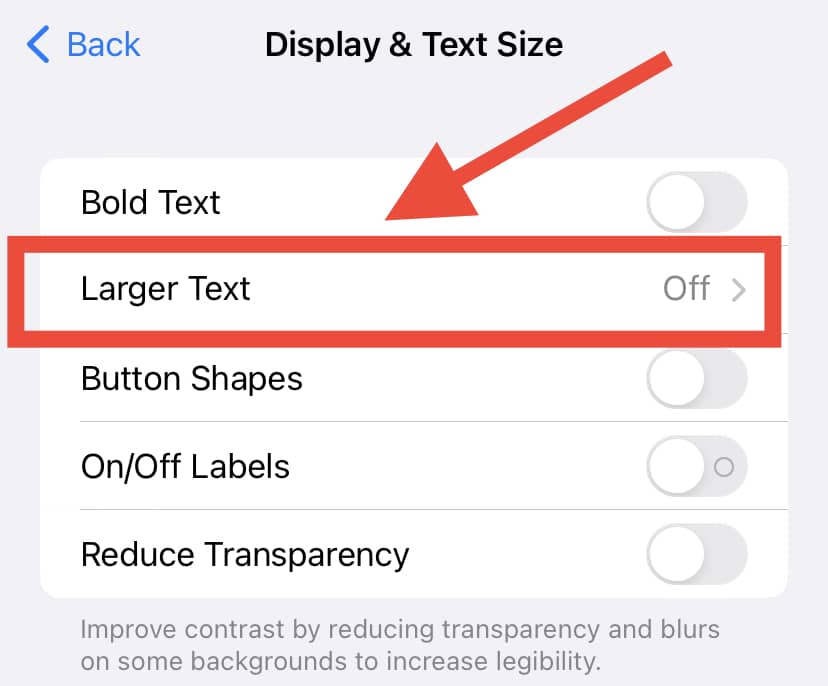 You should then see a slider- increase it to your desired visual size!
Finally, you can always make the font bold if you have trouble seeing it. All you need to do is go to Settings > 'Display & Brightness' > tap on 'Bold Text'.
Can You Download The iPhone Message Font On Android?
Apple says the San Francisco font is a unique font available only on Apple devices.
However, several custom font applications on the Google Play store claim to have the San Francisco included in their app package.
It's always fun to try new things. You can download any of these applications from the Play Store and install them on your Android device!
However, do not download applications from any website other than the Google Play Store so as not expose your phone to viruses and malware.
Wrapping It Up
Apple's iPhone message font, San Francisco, is both unique and aesthetically-pleasing.
Additionally, with the variety of text settings available on the iPhone, it's easy to tweak the size to exactly how you want it!
While Apple does not allow actual font style changes, the jailbreaking process is always an option.
However, before going ahead to jailbreak your iPhone, it's essential to note that several risks do come with it.
The entire process may be unsuccessful, or you could end up with a permanently 'bricked' phone.
Jailbreaking can also prevent you from updating to the latest iOS version. Nonetheless, many iPhone users have jailbroken their phones successfully.
Finally, there are a variety of amazing font styles available for Android.
If you want to have the iPhone message font on your Android device, make sure to check out custom font applications on the Play Store!