Many people in their homes constantly lose the remote control. You may leave it somewhere and forget about it, so you won't know what to do if you need it.
A mobile phone is one of those items we rarely lose. Smartphones aren't using the technology anymore, but you can use the IR Blaster to control TVs, air conditioners, music systems, etc.
So, the question is, does my phone have an IR blaster? A smartphone with an IR blaster can be confirmed physically or through an app.
You can also check the IR Blaster by checking the front of your phone. You will have the IR Blaster on the smartphone's surface.
Does My Phone Have an IR blaster?
You may also have an IR blaster and a wireless remote control sensor if you have an Android phone. You can find it by looking for the IR Test app on your phone. If you can't find them there, you can order them externally.
A free app named IR Blaster is available. This application allows you to control compatible devices using your Android device.
First, you must download it to your device. Most Android phones feature an embedded IR blaster that you can use to control your gadgets.
How Do I Know If My Phone Has an IR Blaster?
These are some tips to help you determine if your phone has an IR blaster.
1. Locate an IR LED or infrared light.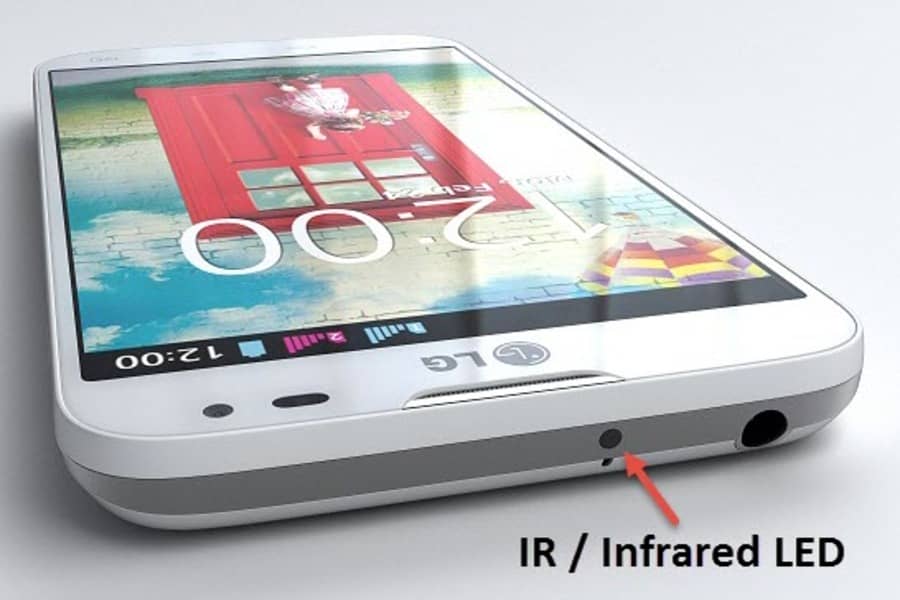 Your first step should be to check the IR, or infrared, LED on top of the phone. A small white LED will not glow if you don't have an IR blaster, and a phone that has an infrared LED must have an IR Blaster.
2. Consult the phone manual.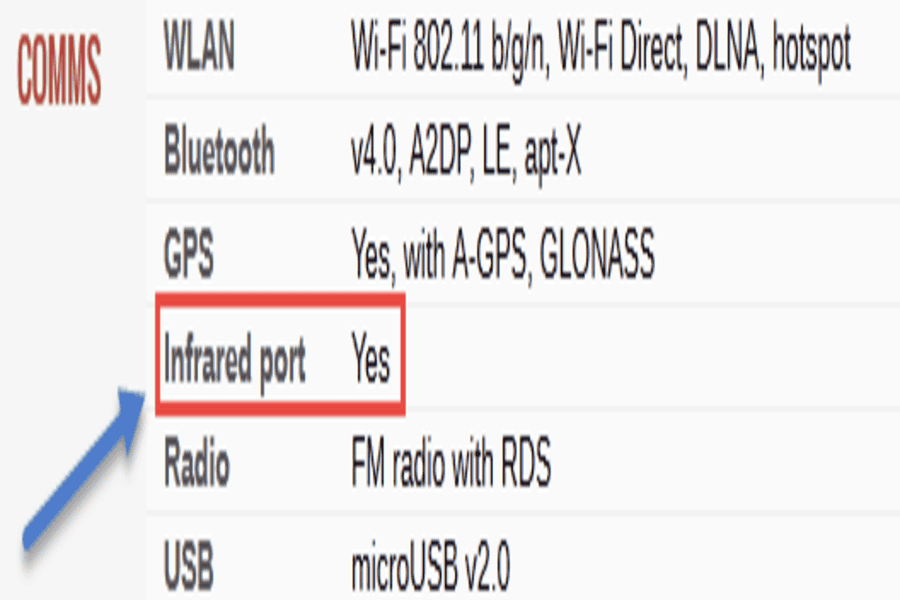 You can consult the specifications section in your smartphone manual. There you will find a mention of your phone's IR Blaster, or Infrared Port. Check 'Specifications' on the manufacturer's website.
The manufacturer's website for your phone may also provide technical specifications. Your phone's manufacturer must mention whether it has an IR Blaster.
3. Check for the inbuilt IR Blaster app.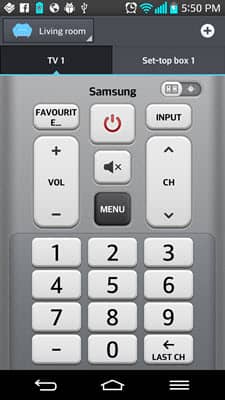 If your phone has an IR Blaster, there must be an IR Blaster App that controls DVD players, Music Players, TVs, ACs, Set-Top boxes, etc.
How Do I Turn On IR?
If you have an Android phone, you may wonder, "How do I turn on the IR blaster?" If you ever lose your remote, it is a handy feature.
However, it might not be available on all phones. Some phones do not have an IR blaster, so pay attention to compatibility first. Many stores sell IR blasters for as little as $17.
You can download a free IR blaster from Google if your device does not have one. It will need permission to access certain functions, such as installing apps, and a progress bar will appear when the app is downloading.
Once the installation is complete, you will be able to use your remote control on your Android device.
Also, you can contact the app's developers to find out whether it supports IR blasters. When your phone does not include an IR transmitter, you can always turn it on using an IR blaster on Android with a few clicks.
Can I Install an IR Blaster on My Phone?
If your smartphone does not have an infrared blaster integrated, you may be better off purchasing a portable, universal adapter or dongle.
You may connect them to your Android smartphone via a 3.5mm audio jack or your iPhone.
It is not guaranteed that these IR dongles will work with your device, and there are often compatibility issues.
So do some research before purchasing the dongle, and make sure that it is compatible with your cellphone.
1. Install the IR Universal Remote app.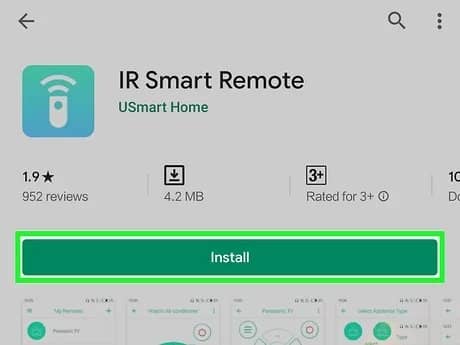 It is a good idea to check the app list on your phone before downloading any app to see if you already have an app named IR Blaster or Remote Control built-in.
Otherwise, you might want to download it. You can download apps that let you use your phone as a remote control.
2. Launch the app.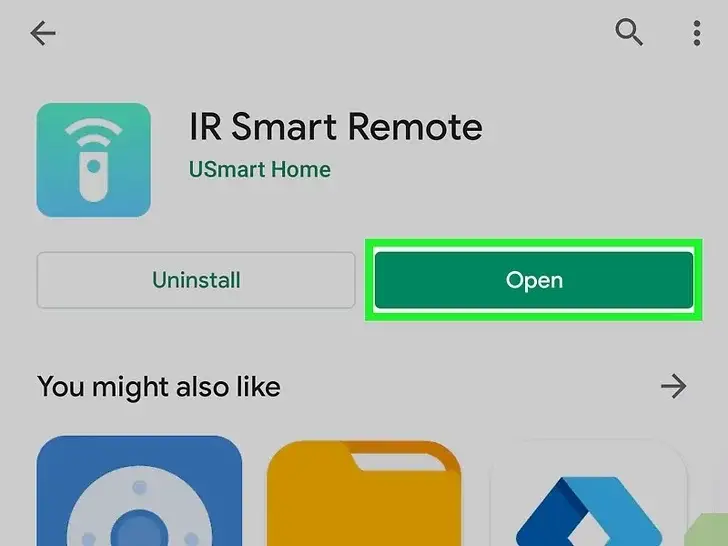 You can select the suitable IR blaster for your needs by following the instructions on the screen after you launch the program.
You'll need to grant the app permission to use certain features. It must obtain authorization to function correctly.
3. Select the device.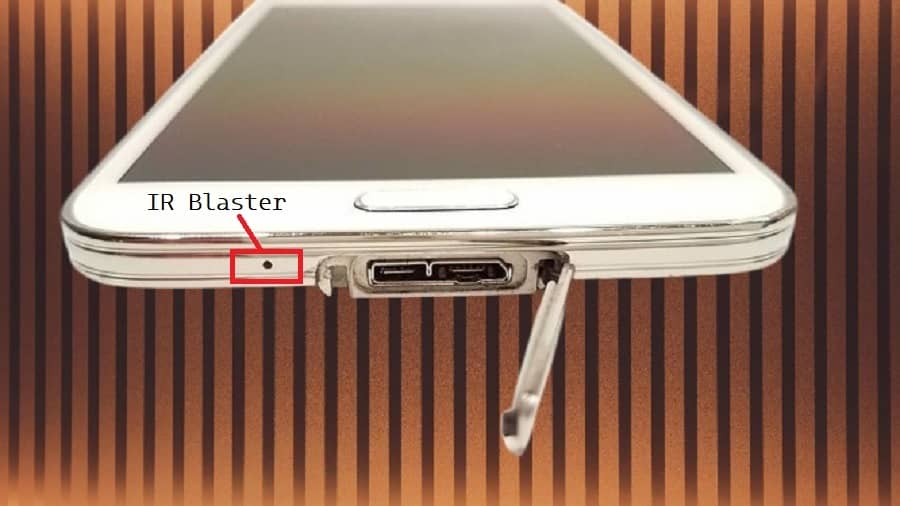 You will also have to choose the device you would like to control. Depending on the app, you might need to select the device's manufacturer and model.
4. Enter the Universal Code
You may also have to input the universal code for the component. This information is available online. You will find your code by entering your device model and "remote control code" into the search box.
5. Follow the on-screen instructions.
Once you choose your phone model and manufacturer, they will install the app for you and input the code.
There are different methods for setting up other features in various apps and devices. Make sure you do everything outlined in the instructions correctly.
6. Add multiple devices.
You can add more than one device to most apps. These features are usually not available on free apps and can limit the number of devices added. This app will cost you money if you want to add more widgets.
7. Start using it.
After successfully setting it up, you can now use your phone as a remote control. It allows you to change channels, adjust volume, and more by pointing it at your TV.
Make sure you point the IR blaster at the device to get it to work. The IR blaster is near the top of your phone. You'll point the top of your phone at the device you'd like to control and press the keys on the phone screen to activate it.
8. Test the app keys.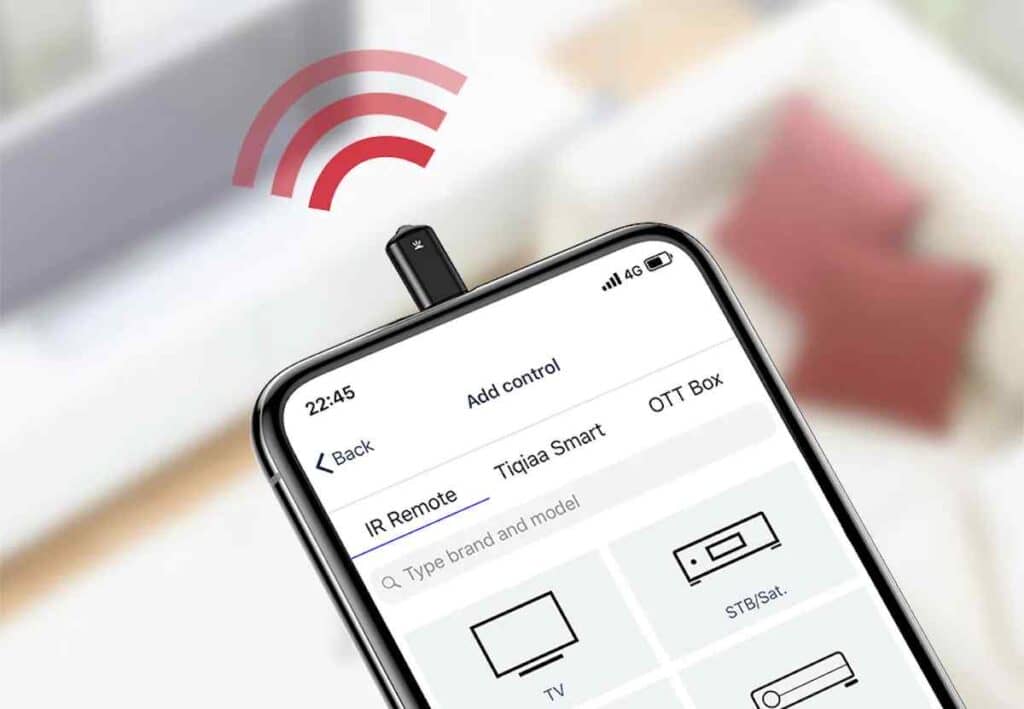 Make sure that all the keys on the app are functioning. The app may not be fully compatible with your phone if one of the Phone Has an IR Blaster the keys don't work, so you'll have to try another app.
If you can find such an app, it is best to download an IR blaster app made specifically for your phone. In addition, make sure the Phone Has an IR Blaster app that has the same functions as an actual remote.
Related Questions
1. Can I use my phone as a remote with no IR blaster?
Some apps allow you to use your smartphone as a remote control without an IR blaster by using Bluetooth or Wi-Fi, but most of these are fake. If your smartphone does not have a USB IR blaster, you can purchase one and then use the device as a remote.
2. Where can I purchase the external IR blasters?
There are a variety of online stores that sell IR blasters, such as Amazon and eBay. You can purchase this from these websites.
Conclusion
In this article, you can find every detail about whether my phone has an IR blaster. You can control your television, AC, and other devices remotely with an IR blaster. It allows you to create a remote control for your device.
Most smartphone manufacturers no longer produce this component for their smartphones. Some companies are still manufacturing IR blasters for their smartphones.
If you are not sure about your cellphone and whether it has an in-built IR, you can follow the instructions mentioned above to find it. If you didn't find an IR, please apply the tactics we explained.