The default iPhone calculator app is all you need for your daily math-solving needs.
Whether you want to calculate your grocery bill or split a tab at the bar, you can use your iPhone's Calculator app.
It's undeniably convenient – but how do you go back to check these calculator entries if you need to? Is it possible to see your iPhone calculator history?
Unfortunately, you can't – at least by default. This is simply because the Calculator app is constantly being wiped and new equations entered.
However, even though it seems like there's no way to get back the result of your last calculation, there are ways to see the last entry. We'll explore this in further detail below!
Is There a Way to See Your iPhone Calculator History?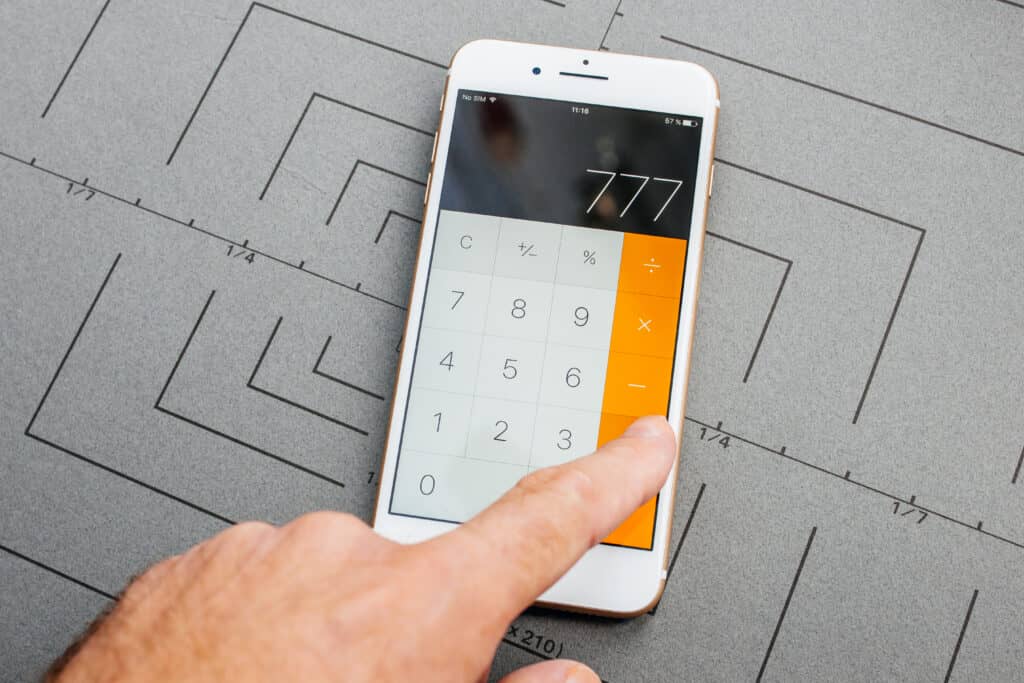 No, you can't see your calculator history on your iPhone's Calculator app; Apple has not yet made this feature available on iOS.
However, there is a way to see a history of the last calculation result you got from the app, even if you've cleared the history.
On iOS, there is a shortcut you can use to see and copy the result from your last calculation.
You can do this without opening your Calculator app; it's very convenient and easy to lock the iPhone or switch over to another app after making your calculations.
To use the shortcut, go to the Control Center and press the phone's Calculator icon for a few seconds. The result will show up on the Calculator once it pops up. Tapping on the Copy Last Result option allows you to copy the result to your phone's clipboard.
When you input entries in the Calculator, the last result stays on the Calculator until you enter new data.
Remember that it is impossible to copy or view the last result within the Calculator app if you have cleared the history. Pressing on the AC button resets the Calculator and deletes all earlier calculations.
If, for some reason, you can't find the Calculator icon in your iPhone's Control Center, go to Settings,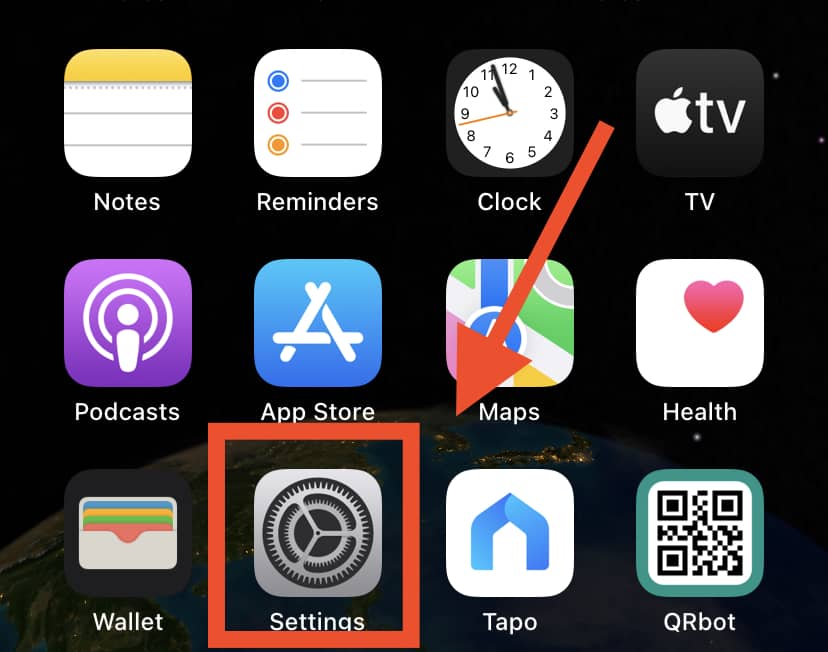 then Control Center,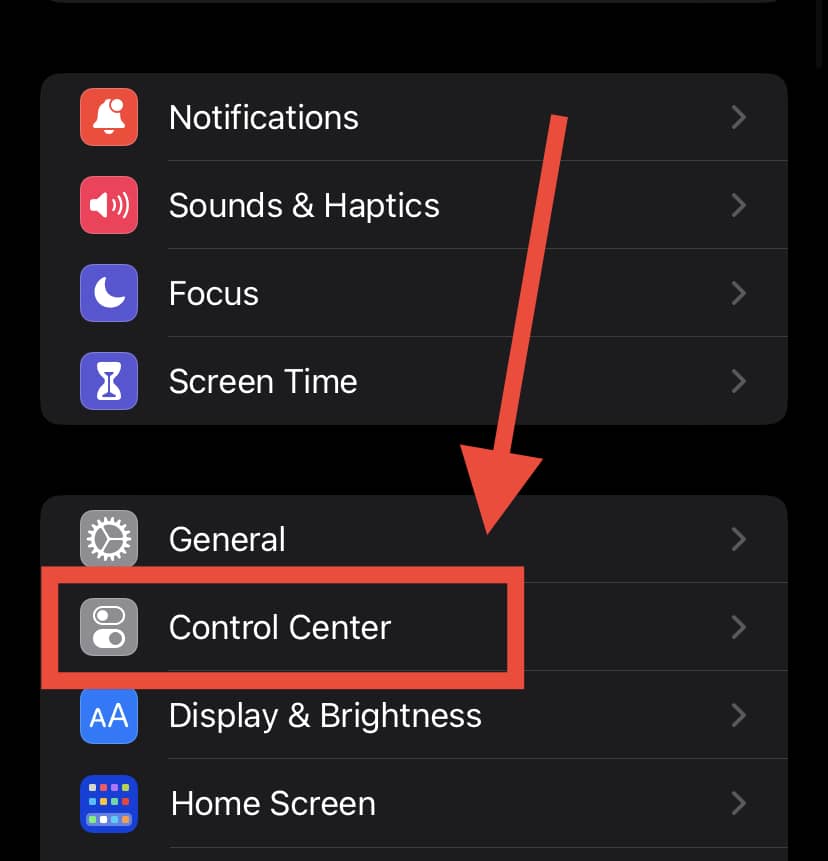 and select the Plus (+) icon next to the Calculator.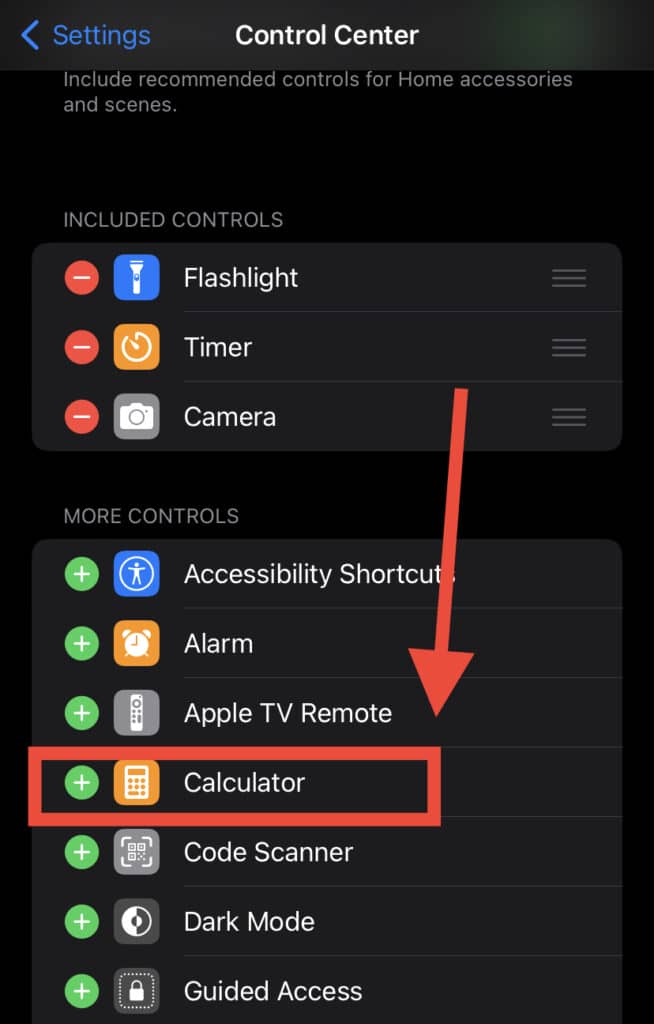 What is the Best iPhone Calculator with a History Function?
Apple's iPhone calculator is basic, and it works well for solving simple equations. It even comes with a couple of scientific functions!
Still, some calculator apps on the App Store can provide extra features and options – particularly the ability to access the iPhone's Calculator history. One of these apps is Calculator Plus with History.
Calculator Plus is simple and easy to use. The app saves all your calculations and allows you to review your history at any time. Additionally, it comes with different themes that you can choose from.
Calculator Plus with History has big buttons and basic calculating functions. It offers clear and easy-to-read numerals and a horizontal mode that allows you to use more buttons.
Calculator Plus lets you keep track of your calculations through the History screen. With the memory buttons, your calculations are even more manageable. As such, you can view them and correct your mistakes anytime you enter incorrect data.
Other Useful Tips On Using Your iPhone Calculator
Your iPhone's default calculator is easy to use and does not require complex skills or knowledge. However, many iPhone users want answers to a couple of questions about the Calculator app. Here are some extra tips for using your iPhone calculator:
Where Will I Find the Calculator App on My iPhone?
The Calculator app is usually in the Extras folder on your iPhone. You will also see your Calculator app in the Control Center.
An easy way to get to the Control Center is to go to your iPhone's home screen and swipe up. Through the Control Center, you can get to the Calculator app.
If for some reason, you can't find the Calculator app on your iPhone, you can take the following steps:
1. On your iPhone, visit the App Store and go to the magnifying glass icon ('Search').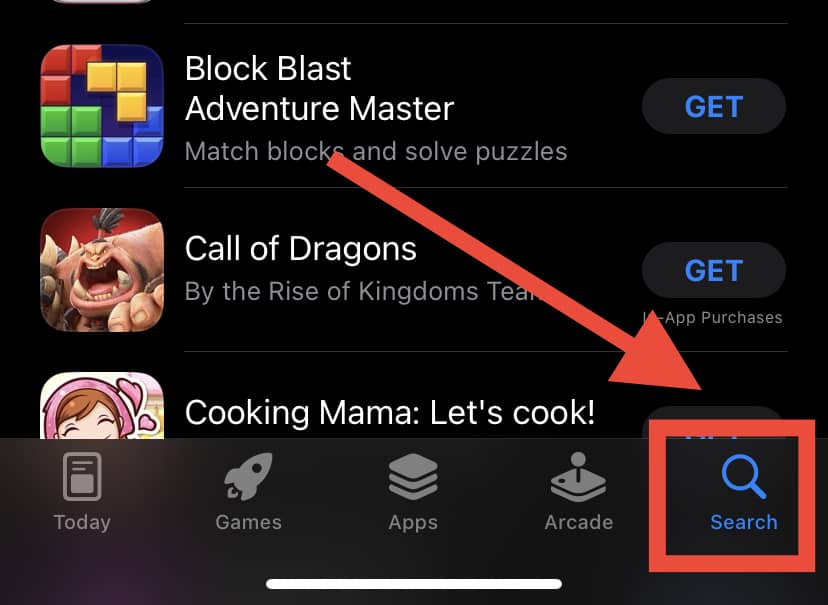 2. Search for the Calculator app by typing "calculator" in the search field. The iPhone Calculator app should pop up for download.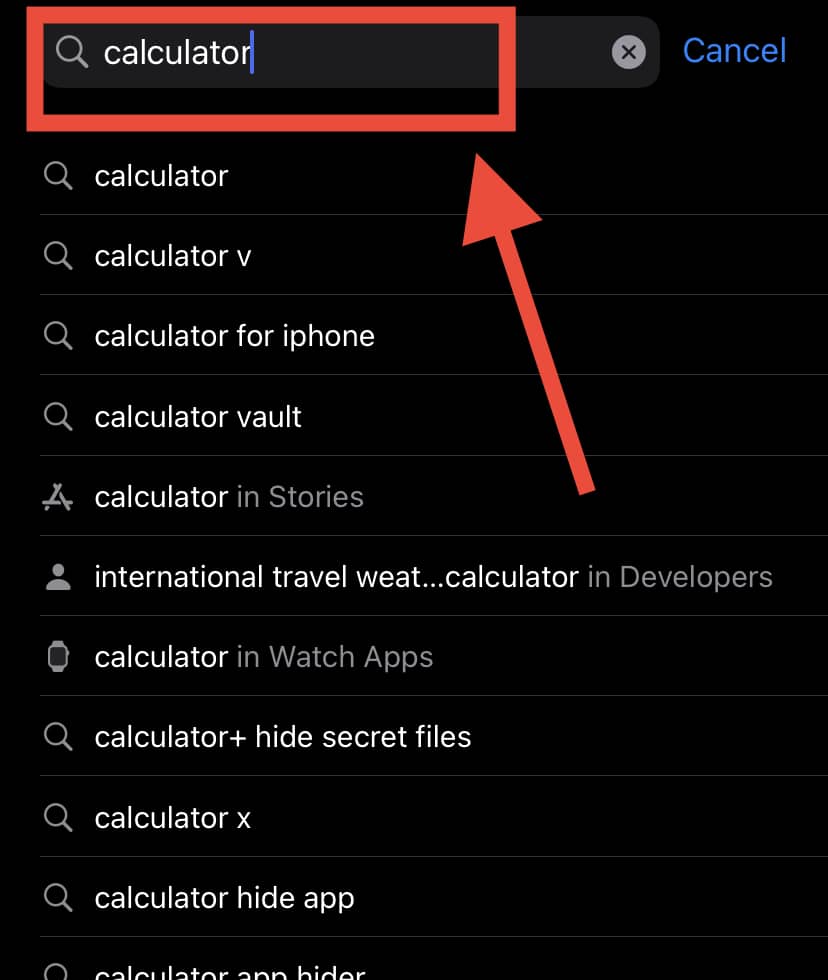 3. Install the app.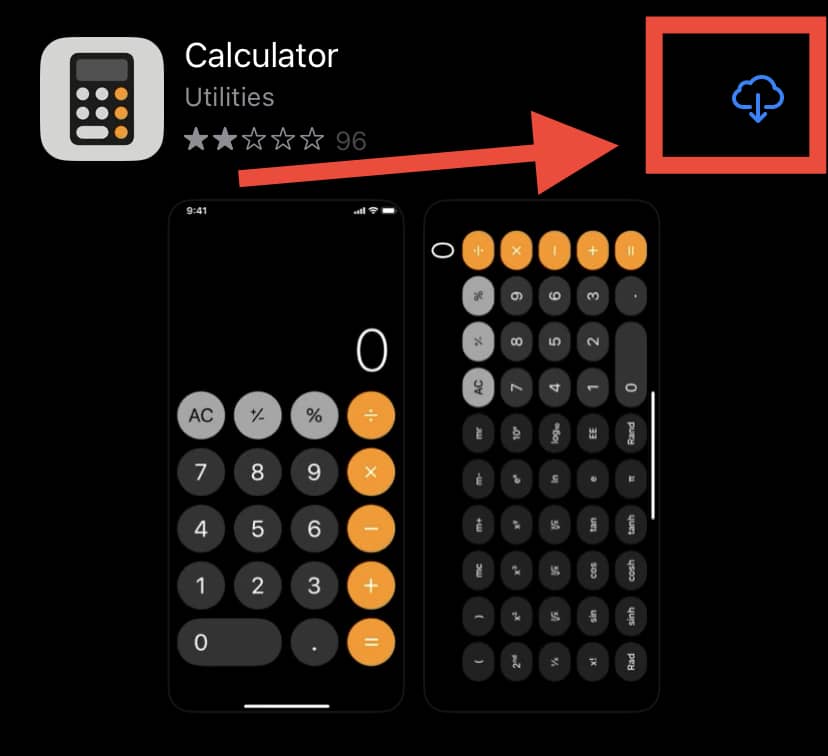 4. When the app is installed, you can add it to your iPhone's Control Center.
How Can I Find the Scientific Calculator on iPhone?
Using the iPhone in portrait view shows the standard display of the phone's Calculator app. The app only allows you to perform basic calculations like subtraction and multiplication.
If you need a calculator with scientific functions, you can still use the Calculator app. To do this, turn your iPhone sideways so that it is in landscape view.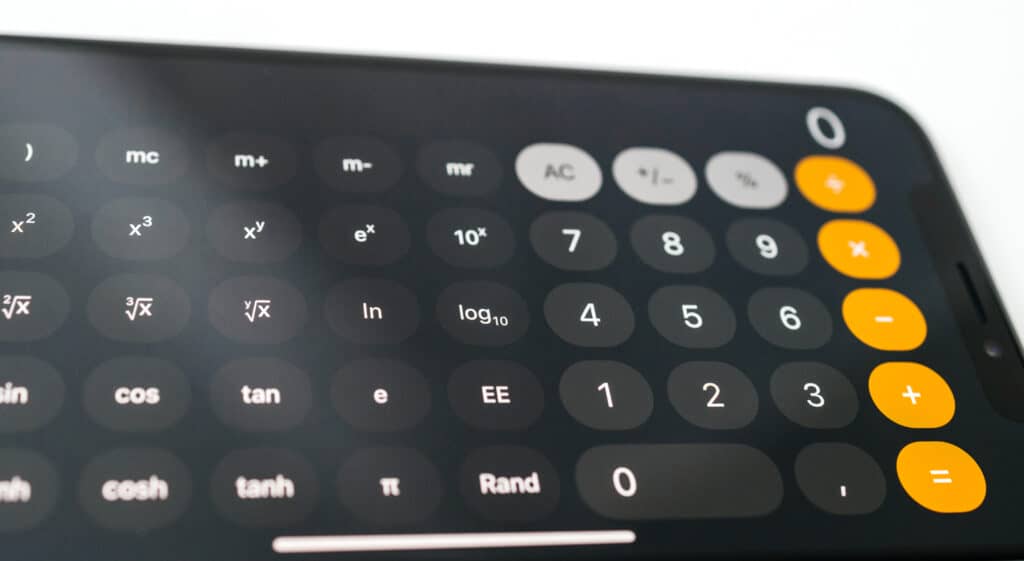 If your iPhone doesn't show the scientific calculator when it is turned to Landscape mode, make sure you've disabled the portrait orientation lock.
You'll find this orientation lock in the Control Center. When you tap on the red lock icon, you'll then be able to turn your iPhone to landscape view.
How Can I Delete Numbers from the Calculator Screen?
The iPhone Calculator app does not come with a dedicated backspace button. As such, many people believe that you have to start again from scratch when you enter an incorrect number while using your Calculator app.
That's far from the truth!
The iPhone Calculator comes with a concealed backspace gesture that allows you to delete the last number you entered.
All you need to do is swipe either right or left in the calculator's display section to use this hidden feature. If you swipe several times, you'll be able to delete multiple entries.
In Summary
Unfortunately, you can't recover your calculation history on the iPhone's Calculator app. The app doesn't keep the calculation history beyond the very last result. This ability has never been present in any of the default iOS Calculator apps.
Since Apple is yet to provide the option to view your entire iPhone calculator history in the Calculator app, your best bet is to use another app from the App Store.
The best calculator apps will give you the option to view a history of all the calculations you've entered into the calculator. They will also save your calculations to history and allow you to correct any mistakes in your entries!