Tempered glass is a form of toughened glass that's the result of certain chemical and thermal treatments. It has many uses in the mobile tech industry.
One of tempered glass's most well-known uses is protecting smartphone screens.
While smartphone screens are made from toughened glasses like Gorilla Glass and such, it's still advisable to use an additional screen protector to prevent the glass from breaking in case of nasty falls. 
Even if the screen doesn't shatter, the lack of a proper screen protector for your smartphone will result in scratches, marks, and an accumulation of dirt and dust that can completely ruin the look and feel of your phone.
In order to give your phone the optimum protection it deserves, we firmly believe it's better to use tempered glass than other types of materials (such as plastic screen protectors).
If you drop your phone, tempered glass will absorb a majority of the shock even if the impact is rather strong. Your phone screen will most likely be able to escape unscathed!
This now begs the question, "Should you go for edge-to-edge tempered glass, or will regular tempered glass suffice?"
Edge-to-Edge protectors often come with black or gold outlines. As the name suggests, this kind of tempered glass covers your phone screen right to the edge, and it doesn't leave any blank space around the edges.
An edge-to-edge tempered glass is great if you want to give your screen complete protection because the edges of the screen are often the most vulnerable.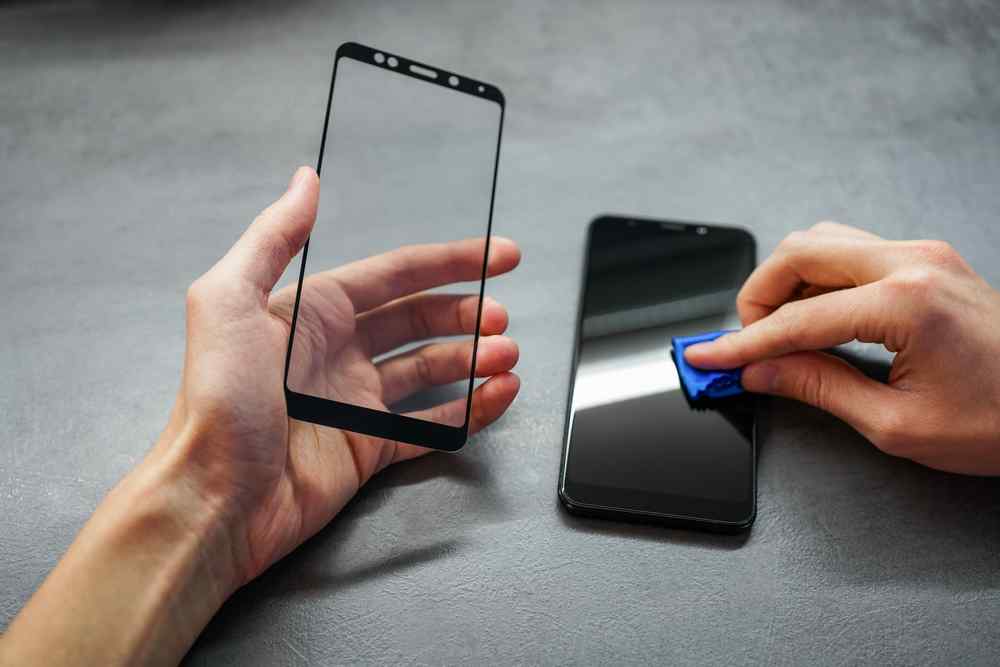 The only thing you need to keep in mind is to use strong glue to ensure that the glass doesn't peel away from the sides while swiping.
The main issue that one faces while using edge-to-edge glass is that you may face difficulty in putting on a hard case on your phone.
Since edge-to-edge glasses don't leave any extra space on the sides, a hardcover case may not slide on so seamlessly, and will in many cases tend to run against the edges of the glass.
This essentially pushes it out, because a phone case that protects the corners will overlap- thus coming into contact with the edge-to-edge tempered glass.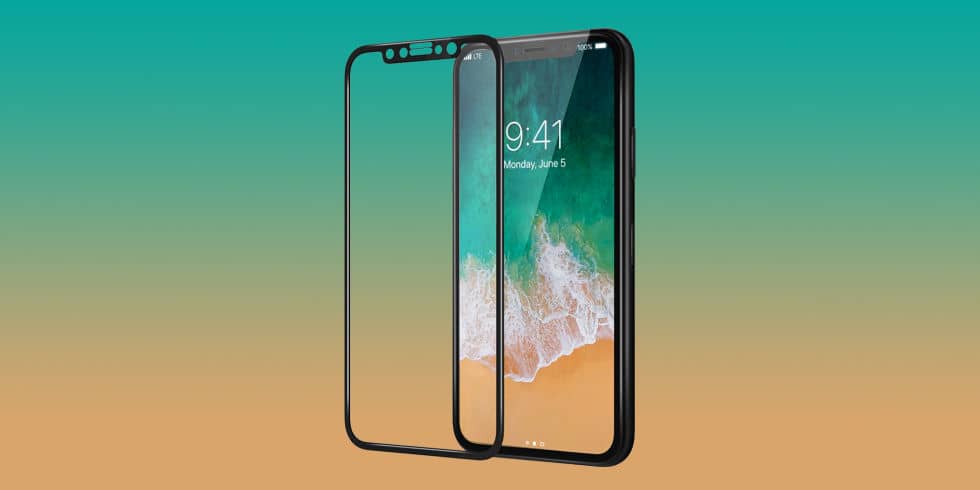 One solution to this minor issue is to use a soft case that can go over the glass and will still provide ample protection for your phone.
On the other hand, regular tempered glass is perfectly able to give your phone screen protection against scratches and marks. However, it won't go right up to the edges.
Regular tempered glass will stop just about a millimeter short from the edges, and it won't have any effect on the type of case you can use on your phone.
One of the concerns that users often face is whether edge-to-edge tempered hinders the functioning of the phone's sensors.
Since the glass goes right up to the edges, there is the possibility that the glass can obstruct certain components.
However, this is mostly an outdated concern as modern manufacturers of tempered glass have now ensured that there are strategically placed cutouts for sensors, so that it won't hinder their ability to function in any way!
In a hurry? We care about your time, so here's a quick answer to the question you're looking for!
Edge-to-edge tempered glass screen protectors cover the entire display, providing comprehensive protection even for curved edges. On the other hand, normal tempered glass protectors only cover the flat part of the screen, leaving the edges vulnerable. Both offer robust scratch resistance, but edge-to-edge offers better overall protection.
What Are Edge-To-Edge Screen Protectors?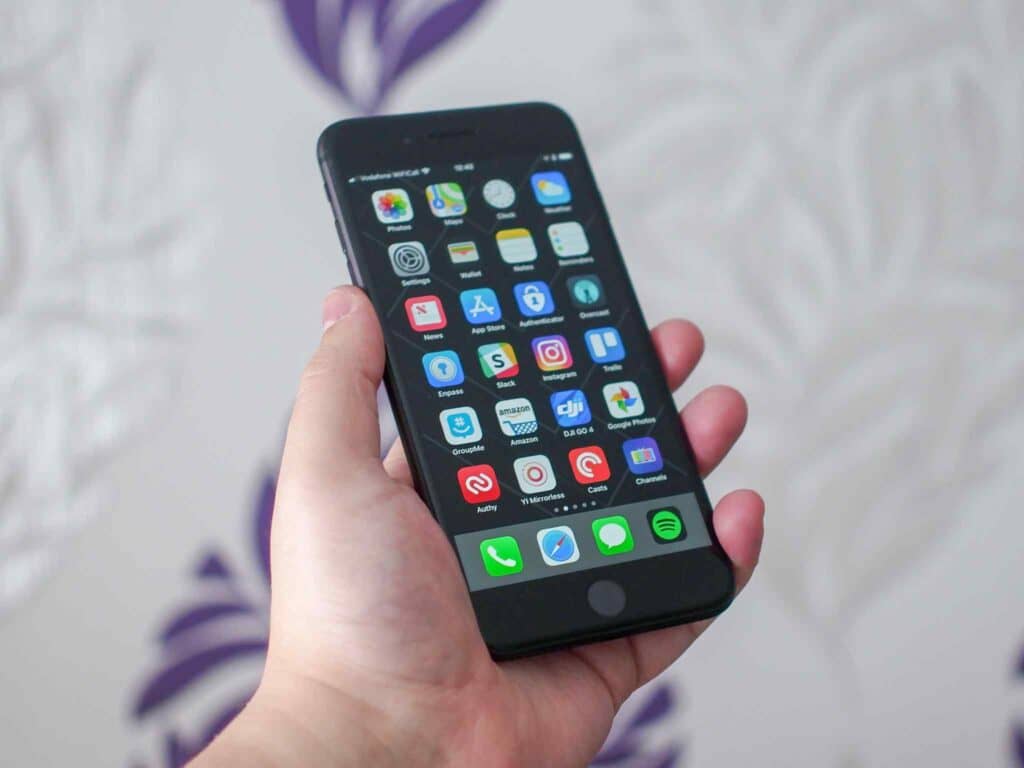 So, even if your phone is under warranty, most phone companies don't include damage caused by falls under the warranty.
It can cost you anywhere around $100 to $300 to repair your broken screen, depending on the brand and model of your phone. Using an edge-to-edge screen protector solves much of that problem. 
After all, if you're buying a high-end smartphone or an iPhone, investing a considerable amount and protecting that investment is the most prudent thing to do.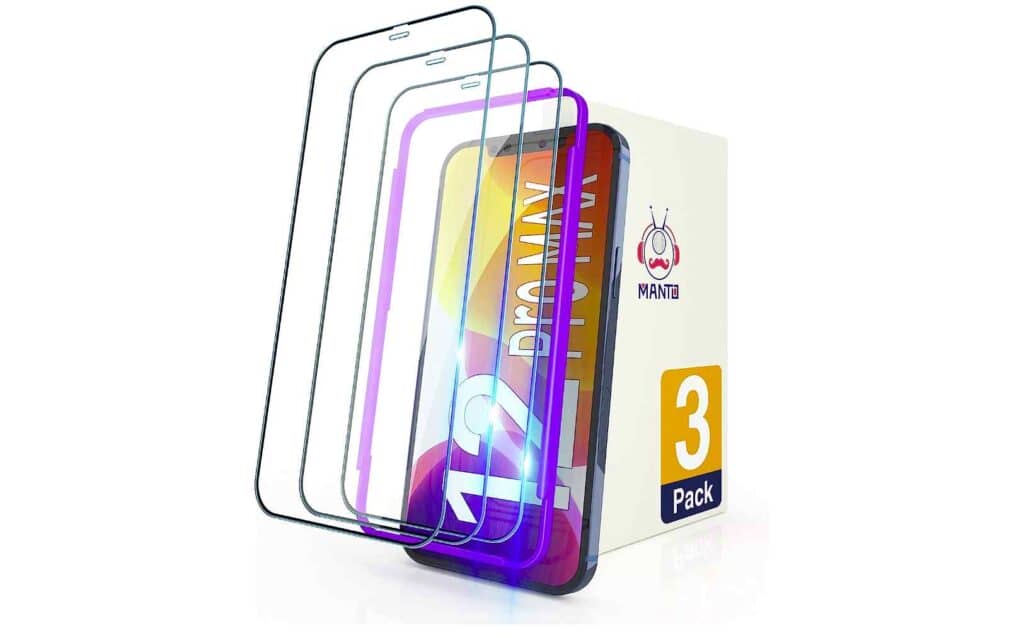 A phone with marks and scratches on the screen also diminishes much of the device's resale value. An edge-to-edge screen will ensure that your phone will continue to look like new for years.
It provides you with the best protection from drops and scratches.
It also gives you HD screen clarity compared to screens, and you'll have far more touch screen accuracy.
Is an Edge-to-Edge Screen Protector Better?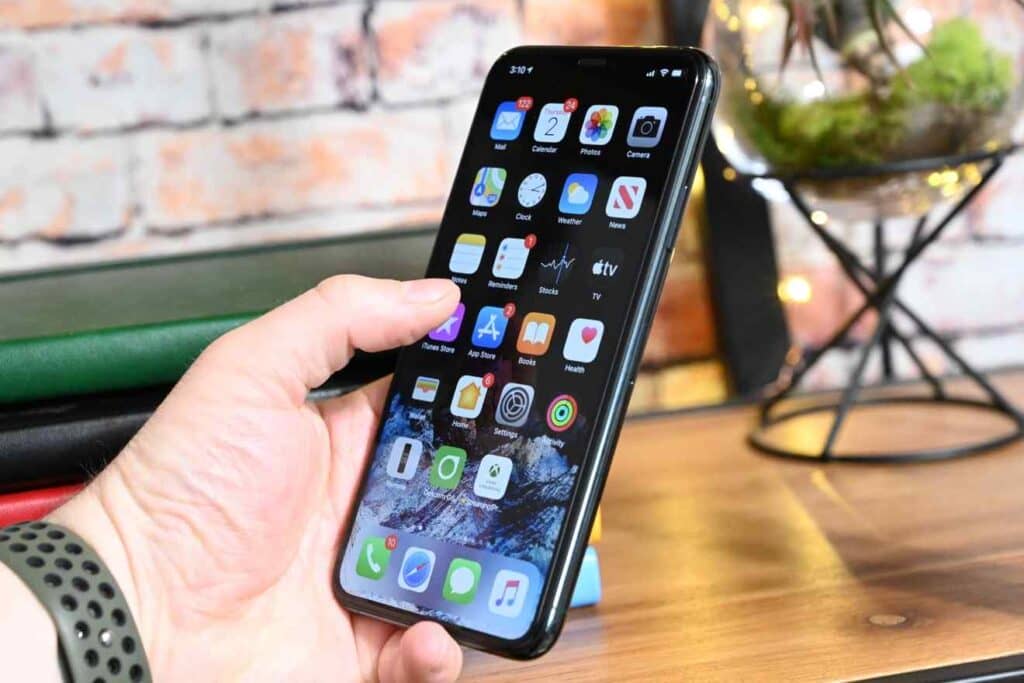 When you have a regular tempered glass screen protector, the corners of your smartphone will remain exposed. 
Therefore, if your phone hits the ground sideways or at the corners, it's enough to cause a significant dent to the phone's body.
This is one of the primary reasons why the edge-to-edge screen protector is better than a regular one. Although most phone manufacturers have made their devices more durable over the years, they're still vulnerable to heavy falls and drops.
What's the Best Edge-to-Edge Screen Protector? 
There are quite a few high-quality edge-to-edge screen protectors that can provide optimum protection to your phone. Here are some of them. You can choose according to the dimensions of your phone.
The Manto Tempered Glass Edge to Edge screen protector covers the entire front face of your phone. It has a hardness rating of 9H and is only .33 mm thick, making it almost imperceptible.
It also has black bezels, which merge it seamlessly with the edges of your device. The best part is that it has an oleophobic coating which makes it resistant to fingerprint smudges.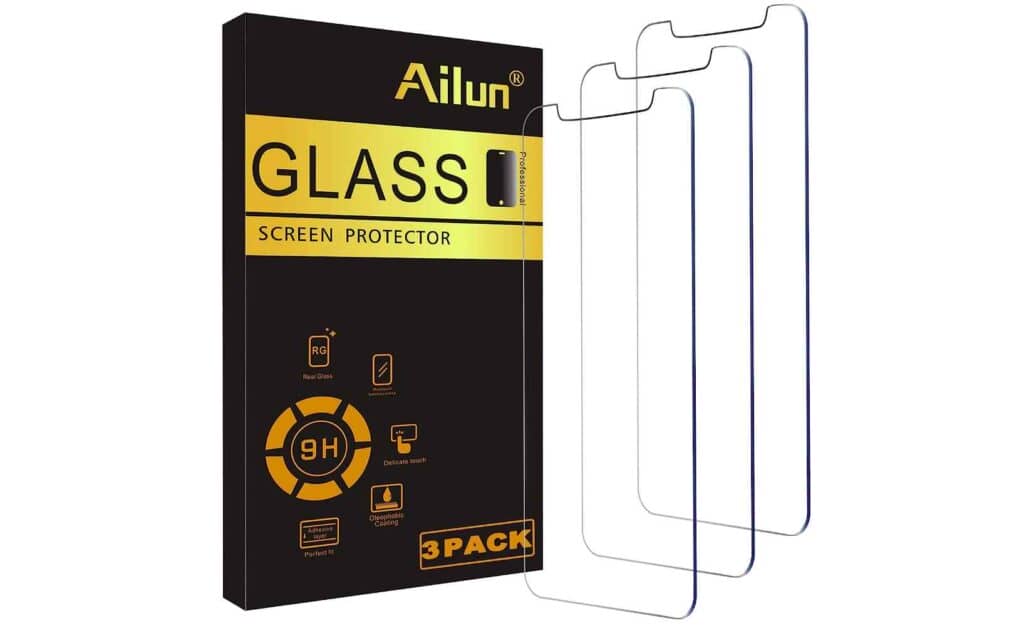 The Ailun 2.5D edge-to-edge screen protector is made from tempered glass with both oleophobic and hydrophobic coatings.
It means that fingerprints don't stay for long (if at all), and the screen is also resistant to sweat.
At only 0.33 mm thickness, the screen is one of the thinnest available in the market. Still, it provides optimum protection for your phone, which is excellent at its affordable price.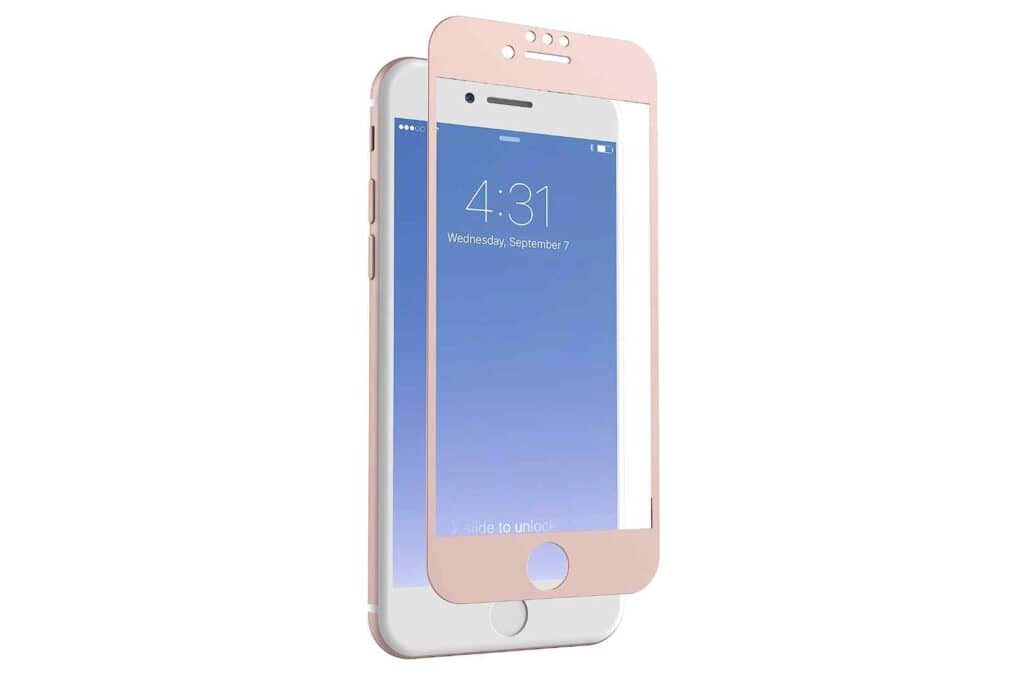 The USP of the ZAGG InvisibleSheild Glass + Luxe Screen Protector is that it comes in a wide range of colors.
It isn't just durable and protective, but you also have the option to choose one that matches your phone.
So, if you want a rose gold front that makes your phone stand out, you can opt for that. The edge-to-edge screen protector has a perfect cutout for the sensors.
So the device is protected without compromising the features of the phone.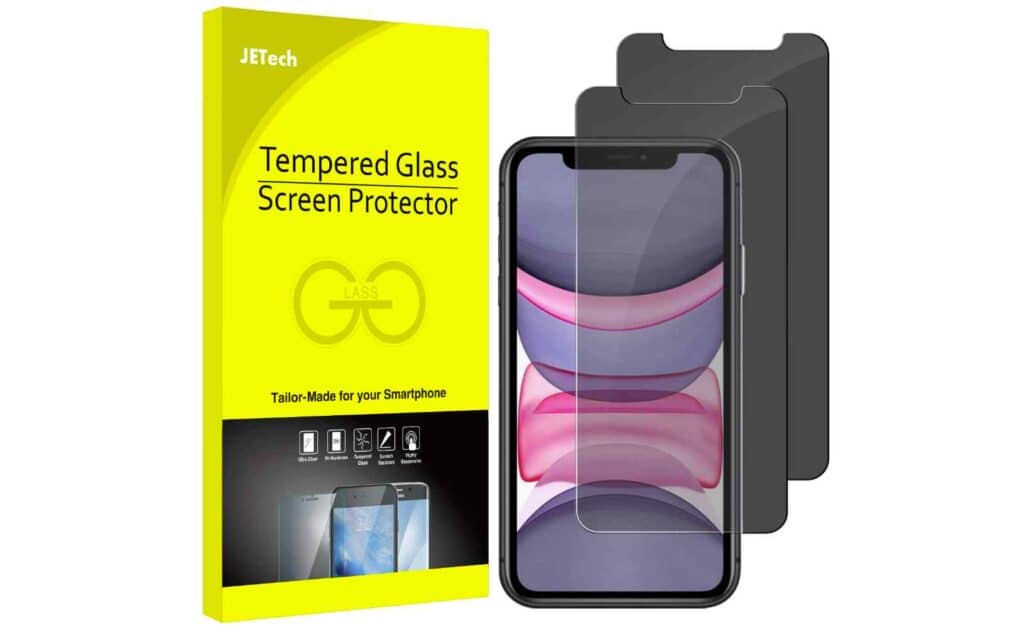 Suppose you're looking for an edge-to-edge screen protector that gives you protection as well as privacy. In this case, JETech Privacy Screen Protector is one of the best.
The screen is only 0.33 mm thick. It possesses a 9H hardness rating and is scratch-resistant, fingerprint-resistant, and dust-resistant.
But most importantly, the screen appears dark to any other person looking from the sides and only seems clear to the person directly in front. So nobody else will know what you are watching. 
How Do You Apply the Edge-to-Edge Screen Protector?
Applying an edge-to-edge screen protector is similar to applying a regular tempered glass screen protector. Still, it would be best to be careful while putting it in place.
First, take out the mini microfiber wipe with the screen protector.
Use it to wipe your phone screen thoroughly. This will remove all traces of dust and dirt and remove any fingerprints.
Next, take the edge-to-edge screen protector and remove the thin protective film from the side that has the glue.
Remove only a bit from the top two edges at first and place the protector screen on your phone screen, aligning it with the phone's top edge.
Ensure that you are holding the screen protector the right way up, or the cutouts will not align with the sensors.
Now slowly remove the rest of the film and press the screen protector to the phone screen.
You can use a credit card to minimize bubbles and hold it in place.
Once the protector has been applied, please press down the whole screen by gently giving it a rub from top to bottom to firmly press down any gaps and remove any bubbles.
Summary
An edge-to-edge screen protector provides better protection for your phone compared to regular tempered screen protectors.
They're meant to protect the entire front face of your phone, right up to the corners. The manufacturers make sure that they're properly cut out at the edges so that it doesn't interfere with the sensors. 
In addition, the screen protectors also help maintain the resale value of your phone by keeping it free from scratches and marks.
There are available privacy screen protectors that make the screen visible only to those right in front, so anyone looking in from the sides cannot see your screen.
Some of the best edge to edge phone screen protectors are:
So the next time you buy a new smartphone, or you feel your current phone should have better protection, consider purchasing an edge-to-edge screen protector.