Every feature or setting on your iPhone has its pros and cons, and a new software update is no exception.
A lot of online users have complained about a change in the behavior of their iPhones after downloading and installing such an update.
So, do iPhone updates ruin your phone?
Not necessarily.
If the update is compatible with your phone, it should improve its performance. That's what it's for, after all!
Therefore, if you feel like your phone's performance has been affected, the first thing that you should always do is check the update's compatibility with your device. If the software update is not compatible, it may have an adverse effect on your device.
Although a software update is designed to improve the performance of your device and fix any bugs or issues, some updates may change the settings and behavior of your iPhone in a way you don't like.
In this article, we'll explore that a bit more deeply; teaching you everything you need to know about iPhone updates and how to best approach them!
First Things First: Is Updating Your iPhone A Must?
Apple definitely wants users to update their iOS for a better user experience, but they do not force any update on you (at least not explicitly).
The company launches new Apple iOS updates a few times each year to fix bugs and improve device performance, and will duly let you know when an update is available.
If a new software update is available, it may be best to wait and see if the new version works better than the previous one.
If you are hesitant, it may be a good idea to wait for a month and keep your current iOS version to see if that works better for you.
In the meantime, keep an eye on the online reaction to the update- are users reporting good things, or are they now struggling with their devices?
Once you've seen a good amount of user feedback on the latest update, you can then make your decision on whether you want to proceed with it or not!
What Happens When You Update Your Phone? Benefits Of Updating To The Latest iOS Version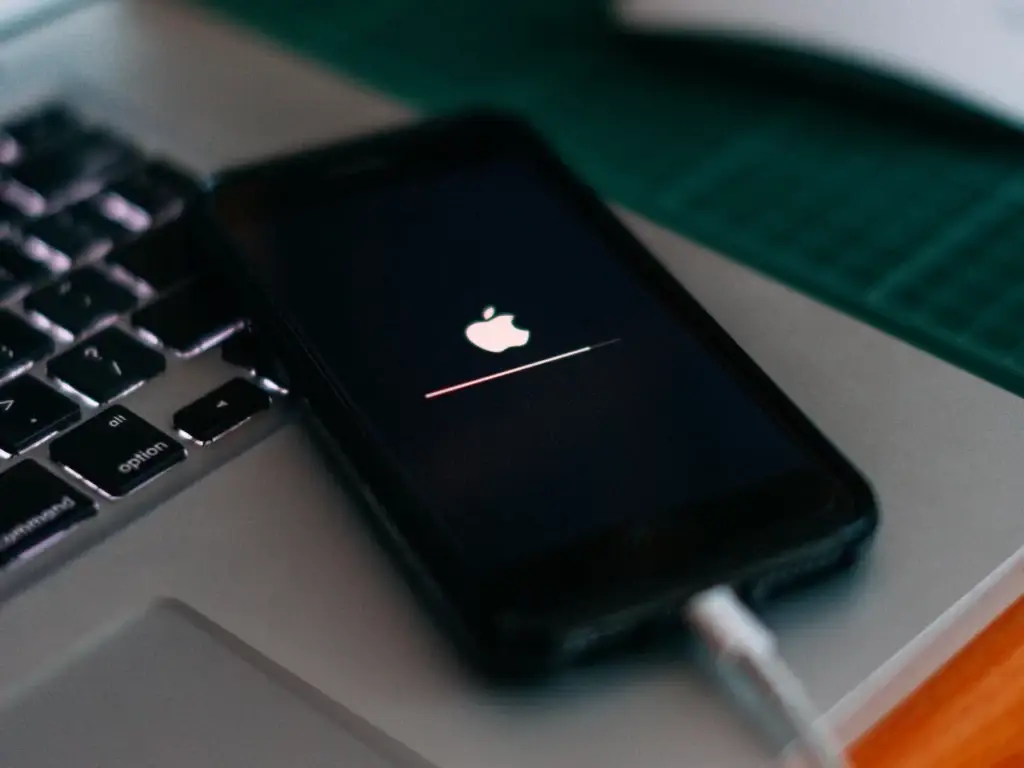 At the time of writing this article, the latest available iOS version is iOS 15.
One of the most crucial things to keep in mind about a software update is that it is put out by the developers because it carries new settings and improved features.
For example, iOS 15 comes with more secure features and settings. Additionally, most apps, such as the Health app, Find My Location services, FaceTime, and so on, have received one or two significant updates.
The Safari app, for example, received significant changes with most of its settings and control moved to the bottom.
And unlike the previous iOS 13 or 14 versions, Focus now allows you to personalize your iPhone and use on-device intelligence settings effortlessly.
Additionally, a software update helps to fix bugs and other security issues.
A new update helps to improve security flaws like while protecting the device from malware and other threats.
Furthermore, a new update usually means higher compatibility and higher performance. A new update is designed to ensure that your apps are stable and work perfectly together!
Does Updating Your iPhone Ruin It? How Does An Update Ruin Your iPhone?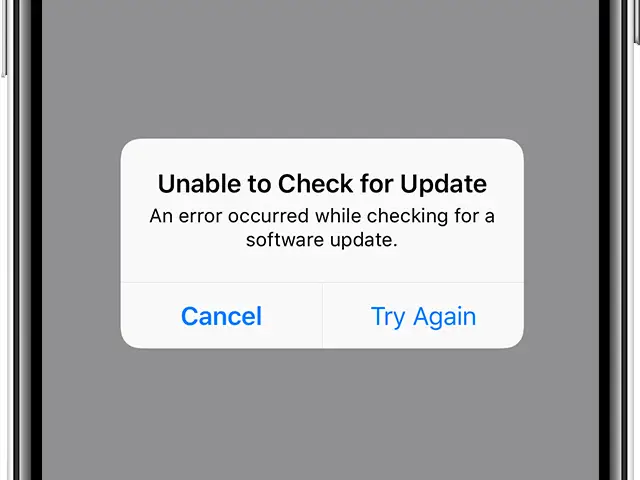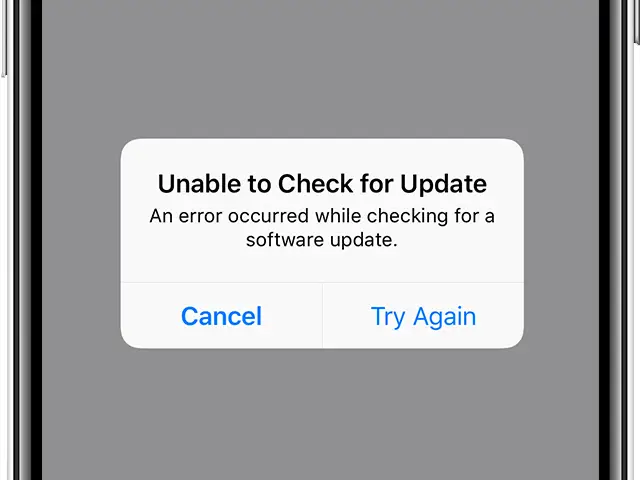 Here are a few of the possible negatives that you may experience with updates-gone-wrong:
Slower Performance
Some iPhone users have reported that their devices became slower after a software update.
You may find that a software update may slow down your device if it is an older model (such as an iPhone 6S).
Running an iOS version like 14 or 15 might do your device more harm than good in this case. If you can't get a newer phone, it is best to keep your current iOS version, or to even move back to an older iteration!
Battery Issues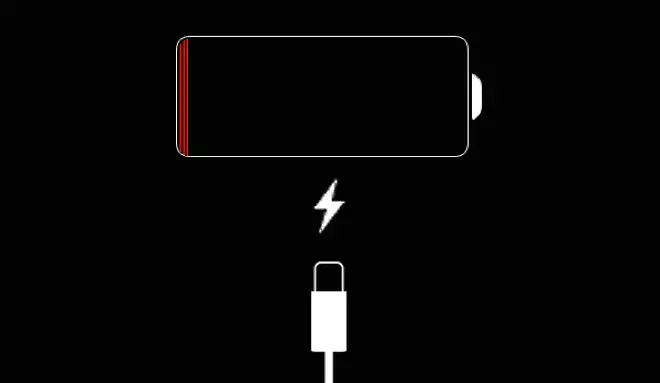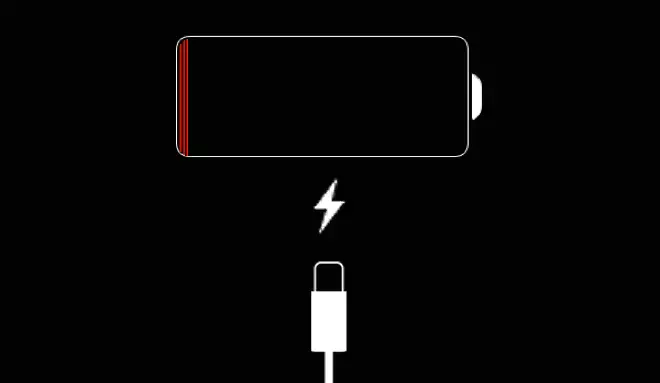 If you notice that your iPhone is running slower than it should, then it could be a result of an older battery.
This battery issue can depend upon your device and iOS version. Again,, this issue is more common among iPhone 6 and 7 users in 2022.
Fortunately, Apple has put in place a battery replacement program to help you replace your battery at a cheaper rate.
If you believe your battery is dead or faulty, contact Apple ASAP for a speedy replacement!
App Issues
A software update should not affect your app's performance.
However, like the iOS 15 version, some updates come with many new features. Some of the apps and their settings may have either been redesigned or changed.
As a result, updating your iPhone to an incompatible operating system may also cause some of your apps to misbehave or stop working.
However, you can quickly fix this in your phone's settings. All you have to do is update the affected app. Here's how:
Head to the App Store and tap on your profile icon or Apple ID.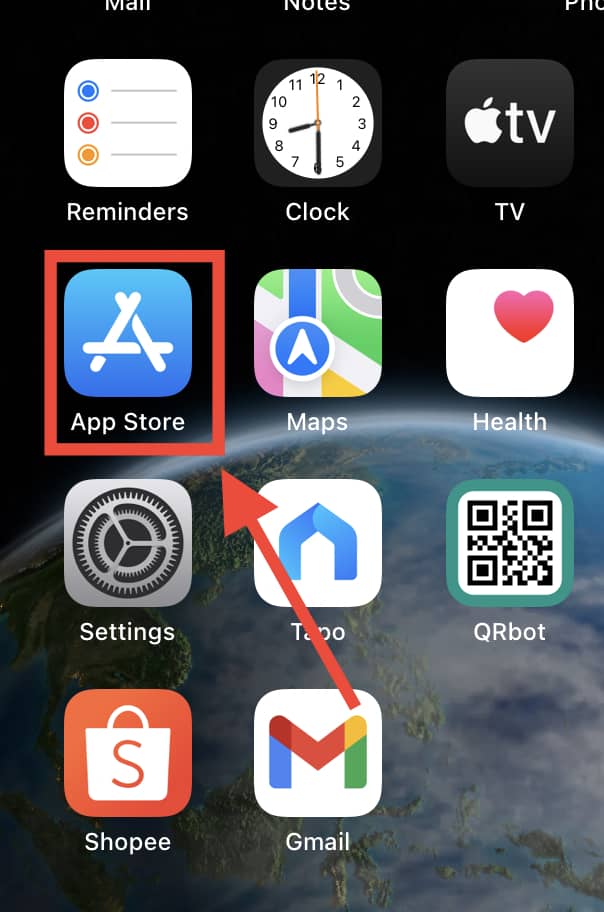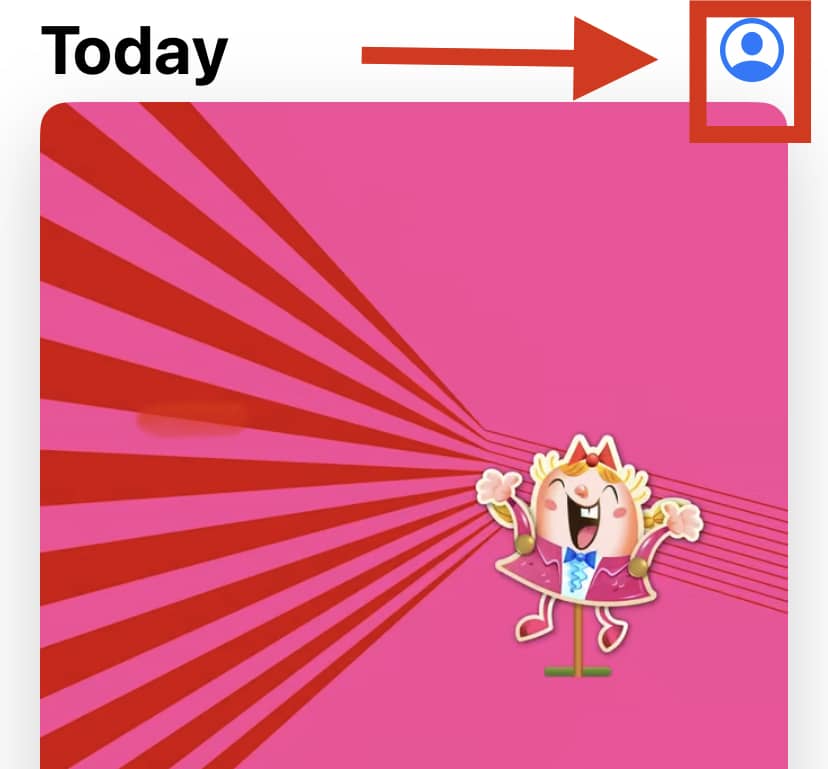 Here, you'll find all the apps that need updating. Tap on the Update option next to the app or tap on the "Update All" option to begin. That's it!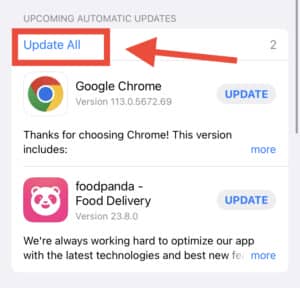 New Features Eat Up More Storage
Although this may not be an issue for most users, many features that come with the latest iOS version will eat up your storage space.
Apps like the Photo app and FaceTime aren't exactly storage-friendly, and can quickly fill your storage space.
As a result, expect a software update to give you plenty of problems if you are using an older iPhone with small storage space to boot!
How To Go Back TO An Older Version After Updating Your iPhone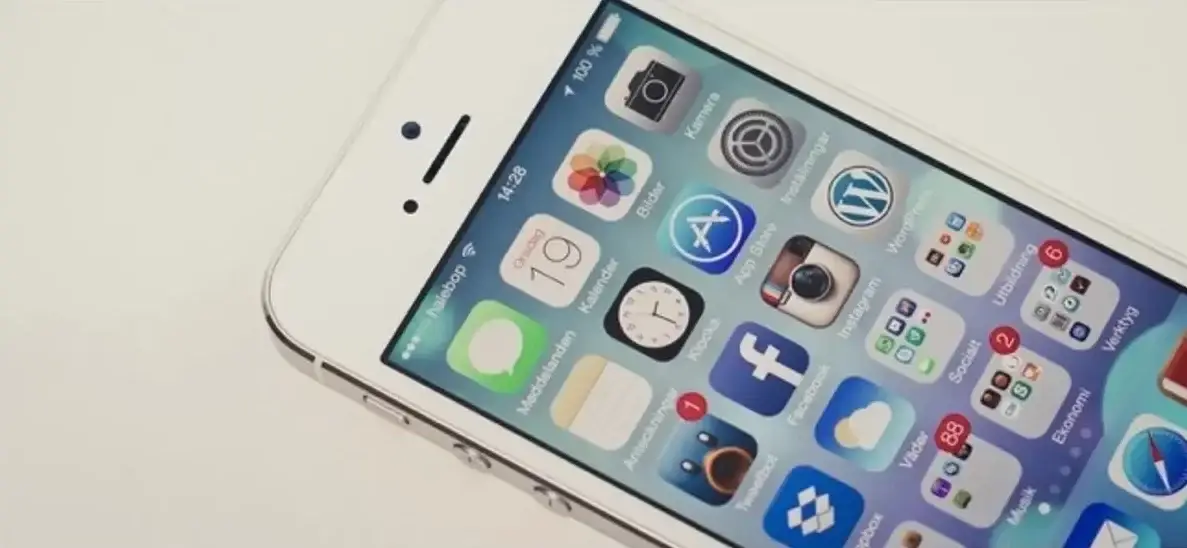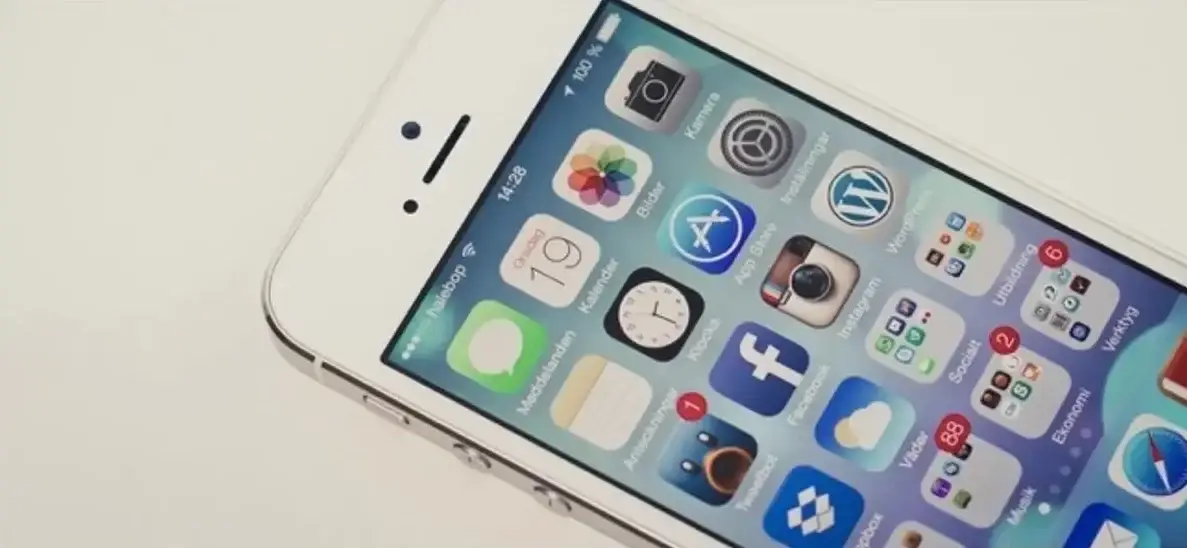 Unfortunately, Apple doesn't currently give its users the freedom to return to an older iOS version after upgrading to a newer version. You can either accept your fate, or get a newer device.
However, there are other ways to get around this if you are desperately searching for a change.
Although Apple doesn't support this, there are ways to downgrade your device. Several guides (such as this one) are available on the internet that will teach you how to quickly achieve this!
It's very important to back up all of your important data before doing this! Additionally, you should keep in mind that you can only jump back to an older iOS 14 version (if you're on iOS 15 right now, that is).
Will My iPhone Stop Working If I Don't Update It?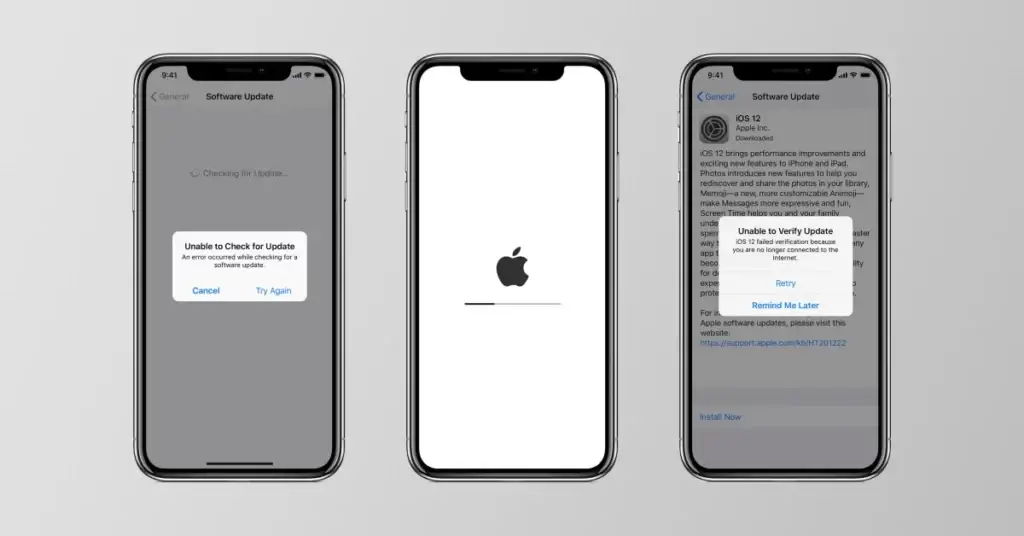 As a rule of thumb, your device will work just fine if you decide to stick with your current iOS version.
The only issue your iPhone may give you is with your app functionalities. Generally speaking, some apps can stop working or exhibit errors if you don't update them.
Even if you set the apps to auto-update, some of them may eventually stop working because the new app versions aren't compatible with your outdated iOS version.
Additionally, sticking with an older version (even if your device can run a newer operating system) will put your device at significant risk.
Apple always sends out "bug patches" alongside every new iOS version, and it is always a good idea to run the latest operating system for maximum security and protection.
Finally, you might also run into problems when trying to create iPhone backups- in which case it will prompt you to update your iPhone to the latest operating system!
Frequently Asked Questions (FAQs)
Why does it take so long to run an update on my iPhone?
Updating your device successfully depends on the speed of your internet and the update's size; both will affect the overall installation time-frame.
First, check your internet connection and make sure it is working fine. Following that, if the update's size is large, you don't have much of an option except to grab a coffee and wait it out!
If your iPhone stays on "verifying updates", what should you do?
Although this rarely happens, your iPhone might become stuck on the updating screen.
If this happens, the best thing to do is force restart your device. It may also help to reset your network settings and to delete the updated iOS file from your device storage.
Should you update to iOS 15?
iOS 15 contains many new features and tools to improve your overall experience and device performance.
Furthermore, the latest update has new privacy features to protect your privacy and keep your personal information safe from prying eyes. Definitely upgrade if you can!
In Conclusion
If you want to improve the performance of your device, then updating your operating system is always a good option.
However, after running a software update, many users have complained about their phones misbehaving or turning outright wild.
So, do iPhone updates ruin your phone?
No, updates should not negatively affect your iPhone. However, you should make sure the update is compatible with your device before installing it.
You can do this by checking the Apple Support site and see if the newest iOS version will be compatible with your phone model.
Furthermore, if you experience issues with battery life, it may be helpful to utilize Low Power mode or to contact Apple Support for a replacement.
Updates are an essential part of making sure your smartphone stays up-to-speed, and under normal circumstances should be an integral part of your device management routine!