Ever found yourself scratching your head over the perplexing world of wireless networks? Ever wondered if your 2.4 GHz device can hop on the 5 GHz wifi train? The good news is, you're not alone.
From devices that seem to have their own will, to routers that speak an alien language, it's a maze we've all been lost in. Stick around as we untangle the knot of GHz devices and networks, one byte at a time.
In a hurry? We care about your time, so here's a quick answer to the question you're looking for!
No, 2.4 GHz devices cannot connect to a 5 GHz frequency band. Each band requires compatible hardware to function. Therefore, a device designed for a 2.4 GHz band won't recognize or connect with a 5 GHz band, as they operate on separate frequency ranges.
The Difference Between 2.4ghz and 5ghz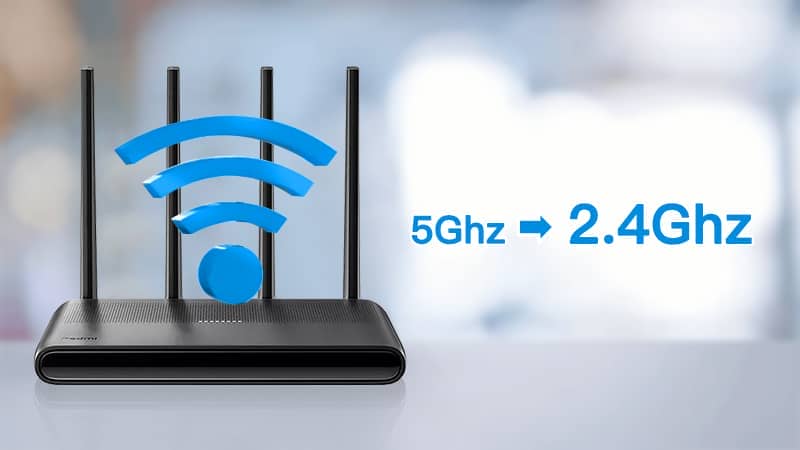 The two frequency bands, 2.4 GHz and 5 GHz differ significantly. The fundamental differences are speed and range.  
First, the 2.4 GHz band is where you want to connect your devices for low-traffic areas. This frequency band is the main, and it provides the most coverage. For example, you can use it in your house and the surrounding area.
But, the 2.4ghz has a slower download speed and lower data rate. The device's frequency band is switched to 2.4 GHz by default because this is the older band.
On the other hand, 5ghz is a frequency with a shorter signal and range of coverage. The speed with this frequency band is faster, and the data rate is higher—the 5 GHz for streaming, transferring, and downloading data.
Further, it's important to point out that 2.4 GHz has a network speed of around 450Mbps or 600Mbps, and 5ghz has a network speed of around 1300Mbps. Keep in mind that it doesn't mean you can increase speed using the dual simultaneous router. 
Moreover, devices manually switch to the preferred NetworkNetwork. You can see which band your device is connected to in the device's performance.
How to set your device from 2.4 GHz to 5 GHz?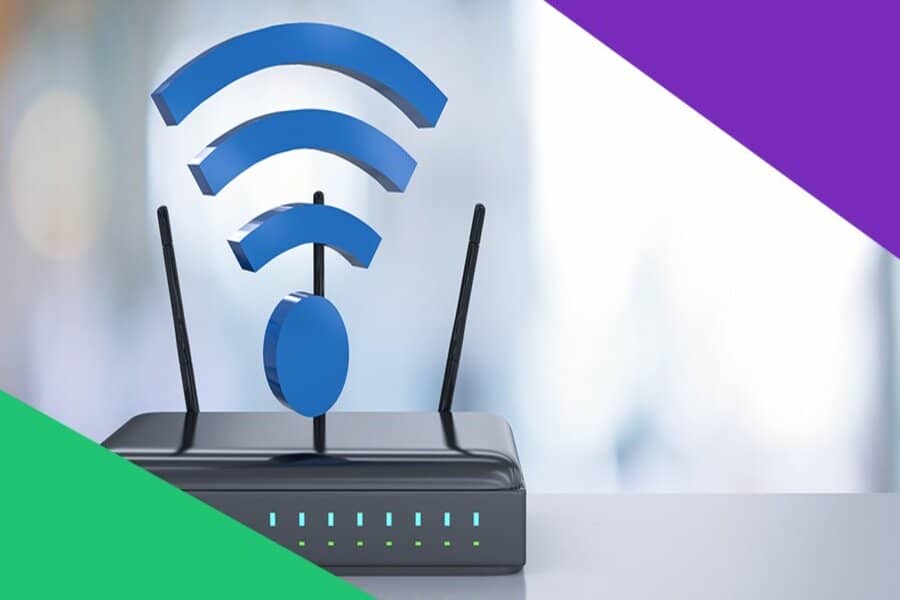 Today, most new devices support 2.4 GHz and 5 GHz frequency bands. You can connect 2.4ghz devices to 5ghz only if the device supports dual-band.
On the flip side, more of today's machines with 5ghz can keep and connect to 2.4ghz. So, you can set the band in the performance menu of the device. 
On the other hand, some new devices, such as tablets and smartwatches. They are programmed on 5ghz and can be used only on this frequency band.
If you have an older device, such as an older phone or laptop, that supports only 2.4 GHz, you must update your wireless card with a 5 GHz frequency band.
It was, undoubtedly, changing from 2.4ghz to 5ghz desires planning. Also, it would help if you discovered which frequency band your device switches.
Windows
Change the 2.4ghz device to 5ghz in Windows. First, check if your machine supports 5ghz. You can check this in the "Start" menu (command prompt) and select "Run" as administrator.
There you write WLAN show drivers and push Enter. You can see the values. If they are below 802.11a or 802.11ac, your device supports 5 GHz, and you can make the change. Secondly, you must go to the "Start" menu and find the "Device Manager."
Select "View" ('Show hidden devices') and find the Network adapters list. Here, choose the Wi-Fi adapter and open the "Advanced" tab. In this tab, you should press the "Property," and in "Value," select "5 GHz."
Android
Open your device settings menu if you want to set your Android device from 2.4 GHz to 5 GHz. There is a Wi-Fi part, and in the right corner, you can see three dots and press on them.
After that, press "Advanced" and tap the Wi-Fi frequency band. Once you connect to 2.4 GHz in the radio band, you can switch to 5 GHz.
Mac
Switching your device from 2.4 GHz to 5 GHz on a Mac is not. It would be ideal if you selected "System Preferences" by clicking the Apple logo.
Then, you should press Network and go to Advanced. You should take the 5 Ghz, put it on the top of the list, and click "OK."
Dual Frequency Band Networking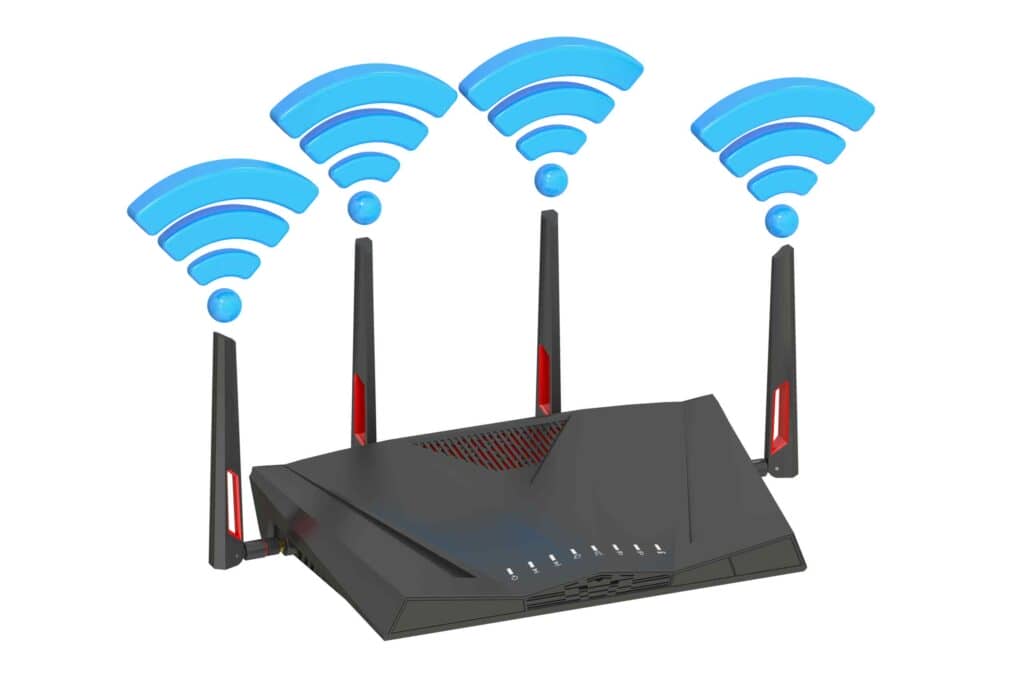 Having the dual-frequency band provides the best results in networking. The best choice is to control the network cards or switch the bars to your access points. You can use these dual bands together or separately.
You can use 2.4 GHz if you browse some data on the network. Moreover, if you are streaming some movies on Netflix, having a video call, or playing online games, you can switch to 5 GHz. So, it depends on your activity and what frequency band you will use.
You can make this directly on your router if you want to switch or choose between the bands.
First, you must write the IP address 192.168.0.1 in the Internet browser. You don't write anything in the user field; in the password, you put admin.
After that, you can see the 802.11 band selection, and here you can choose between 2.4ghz and 5ghz.
If you want to save the selected band, press "Apply." It's crucial to know that if you use the 5ghz frequency band, you must use the SSID and the following password, which you can find on your modem.
Furthermore, using the dual-frequency band will provide excellent coverage and speed. This combination of 2.4ghz and 5ghz frequency bands is ideal for the new modern technology world.
Cost
According to the access points, the cost for devices using 5 GHz is higher than those using the 2.4 GHz band.
Usually, this results from the fact that 5 Ghz provides better network speed and is newer on the market. If you want to connect to it, you must update your SSID card, which can cost more than the basic modem with 2.4GHz.
On the other hand, most new devices with 5 GHz support the 2.4 GHz frequency band, so additional costs are unnecessary. But, the fact is that dual frequency bands are more expensive than 2.4 GHz.
Summary
Choosing between the 2.4 GHz and 5 GHz frequency bands takes work. There are so many pros and cons.
After comparing these two frequency bands, they have separately good characteristics. So, using dual-frequency band networking is the best option.
In other words, with the dual-frequency bands, you will have the SSIDs that will develop on your network list.
Also, this is the only way where you can 2.4 GHz to 5 GHz. This superb coverage and fast-speed combination are all you need to have excellent everyday or business network usage.