Almost every single day, we discover an app that either makes our day-to-day lives more comfortable, or becomes an absolute necessity for work.
Regardless of the reason, we download new apps regularly and rapidly- even mindlessly, at times.
However, as with almost anything, there's a limit to what we can have on our Android phones.
As often as we install apps on our phones, we therefore need to delete software regularly as well.
"Removed Apps and Users" becomes useful as you delete items from your smartphone.
What is "Removed apps and users?"
It's essentially a data record of the apps you've deleted from your device.
"Removed Apps and Users" doesn't retain the actual app itself, but simply keeps track of the apps that have been uninstalled.
That's the "apps" side of the focus of this article.
Similarly, some devices with options for multiple users keep a record of deleted users. As a result, you have the option to see a datalog of added and removed users in the past.
Although it's a helpful feature, it can also be confusing.
You may be wondering why your device keeps data of removed apps and users.
Given that data and storage are valuable resources, it's perfectly reasonable to wonder whether the feature uses any data or consumes any memory.
We'll explain in detail exactly what this feature is, and hopefully answer any questions that you may have!
Why Is "Removed Apps and Users" Using So Much Data?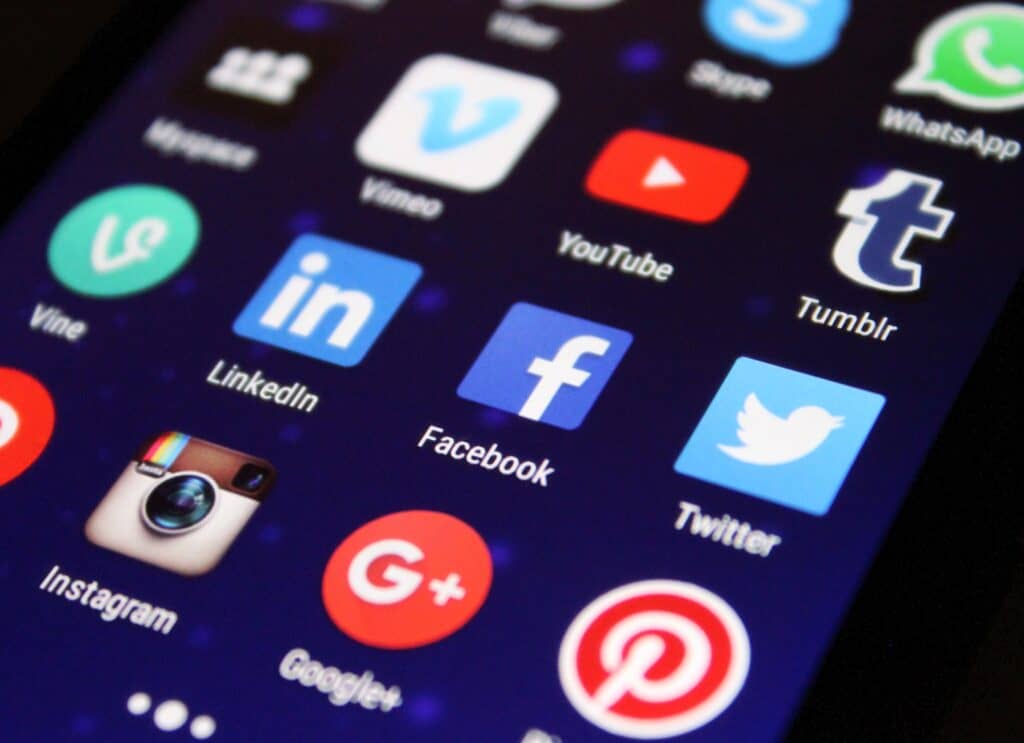 Actually, "Removed Apps and Users" shouldn't use any of your mobile data.
It's merely a record of apps you removed over the last month.
Almost all smartphones keep the same record. Additionally, most smartphones only temporarily save the data usage records of removed apps for a short period of time.
With this feature, you're able to see the data your deleted users and apps used before you uninstalled them.
Although it doesn't show the data "Removed Apps and Users" itself uses, you can however find the data records of removed apps in the "Storage Options."
You may find that the data usage in this category is much larger than any other app.
That's not out of the ordinary, as it shows the data usage of all of the apps together.
However, you don't have to worry!
These apps won't be able to use your data anymore- after all, they're no longer on your phone.
Your device keeps the record of removed apps and users for a default of thirty (30) days. After this period, they're deleted automatically.
It's a great feature in certain situations.
For example, you're able to see who has accessed your device in the past, or to check whether there's an app subscription you might've forgotten to cancel after deleting an app.
How Do I Stop "Removed Apps and Users" from Using Data?
As we mentioned in the previous section, the "Removed Apps and Users" feature doesn't use your data at all.
Therefore, you don't need to worry about stopping it from using your data.
The apps and users in the record no longer exist on your phone, so there's no way for them to access your data.
Removed apps and users also don't have access to your battery or storage either.
Simply wait for the thirty (30) days to elapse, and you'll notice that this section gets removed from data usage!
However, it will appear once more if you download a previously deleted app and then remove it again- thus restarting the clock on the waiting period.
This section also holds the log for apps added by removed users.
For instance, you may have added a second account and installed some apps using said account at some point.
Even after removing that account, your phone saves a record of the apps installed by that removed user.
How Do I Stop Unused Apps From Using Background Data?
Android apps use data in two different ways: Background and foreground.
Some apps request users to keep background data on all the time to work.
Sometimes, apps (like Google Play Services) can actually use a lot of data in the background without ever letting the user know about it!
Thankfully, you have complete freedom to stop apps that you don't use from consuming your background data indiscriminately- thus potentially saving a lot of data and keeping your data plan from running out for longer.
Additionally, it also helps you to maximize your phone's battery as much as possible.
To switch off the background data usage for the apps on your phone, you can follow these steps:
Open "Settings"
Go into the "Data Usage"
Tap "Cellular Data Usage"
A list of apps will appear. Choose the one you'd like to turn off
Tap the toggle next to "Background Data" to switch it off
By following these steps, you should be able to change the settings for the background data usage of each app.
Just make sure that you restrict only the apps you don't use often!
Otherwise, the apps you actually use may no longer work properly, and you may not receive notifications from certain essential apps.
How Do I View Deleted Apps?
Sometimes you may find yourself needing to reinstall the apps that you've already deleted.
Should you want to, it's possible to quickly look for the apps you've deleted in the past.
However, if you've forgotten the app's name, it's certainly not easy trying to remember again- especially given the dozens of apps you've probably previously installed!
No need to worry, though.
The Google Play Store keeps a record of all the apps you've downloaded since the first login of your Google account.
You can follow these steps to view all deleted apps:
Open Google Play Store
Tap on your profile icon
Open "Manage Apps & Device"
Select "Manage"
Select "Not Installed"
This will show you the list of all apps you've installed in the past.
If you're looking for a recently deleted app, select the "Recent" option from "Sort by" to find it more easily.
How Do I View Deleted Apps On Samsung Phones?
Samsung users have the option to view deleted and uninstalled apps in the Galaxy Store.
Galaxy Store is a bit different from the Google Play Store, as it's only available to Samsung users.
However, similar to the Play Store, the Galaxy Store keeps a record of removed apps on your Samsung phone.
Follow these steps to view deleted apps:
Open Galaxy Store on your phone
Tap on the hamburger icon
Switch off the "Show Installed Apps" toggle
After following these steps, you'll be able to view a list of all deleted apps. Tap on any of the apps to install it again!
How Can I Recover Deleted App Data?
It's possible to recover data that was lost while deleting an app by using special software that can recover data from root memory.
You will need to download recovery software on your PC for this method. There are multiple free software options, such as:
Jihosoft Mobile Recovery
MyJad Android Data Recovery
Aiseesoft Android Data Recovery
Tenorshare Data Recovery
DrFone
Gihosoft
These software options also have paid versions that offer extra recovery features if you need them. After installing your preferred software on your PC, use the following steps to recover your data:
Open the software program
Connect your phone using a USB
Turn on debugging mode on your phone
Select type of data you want to recover from software
Wait for the software to complete recovery
This is a quick and simple process that can be highly beneficial if you've lost critical data or deleted an app by mistake!
In Summary
In short, "Removed Apps and Users" is a record of the apps and users you've deleted from your device.
Thanks to this feature, you can track the data usage of those apps and users.
Although it may show a considerable consumption of data, it doesn't actually use any of your data, storage, or battery.
It only shows the previous data usage of the apps and users (that are no longer on your phone).
You can also see the record of the removed apps that a now-removed user downloaded before.
Keep in mind that all the "Removed Apps and Users" data is kept on your device for 30 days. Afterwards, it will all be deleted automatically!