As you're probably already well aware, Stock is a free iPhone and iPad app that allows users to track their stock market investments in real-time.
Providing access to stock market updates from the US, UK, Canada, Australia, and more, the app also shares the latest business news from popular publications.
However, it appears that many users experience significant issues with the application. Some complain that stocks become unavailable or stop updating, while others contend that the app stops working altogether!
So, if you're also here asking, "Why is the Stocks app on my iPhone not working?" we're here to help!
There are several reasons for the Stocks app on an iPhone to stop working. It could be the result of an issue with the app's server, or due to an outdated version being run.
Overarching problems with network settings or a bug in the default app may also be the culprit.
The most effective way to get your Stocks app up and running properly again therefore involves finding the exact cause behind the issue.
Solutions can include restarting your phone, making sure both the app and phone system itself is updated, checking network settings, and reinstalling the software if necessary.
Keep reading below for exact instructions on how to do each, and get your Stocks app trending in the right direction again!
Why Are My Stocks Not Updating On iPhone?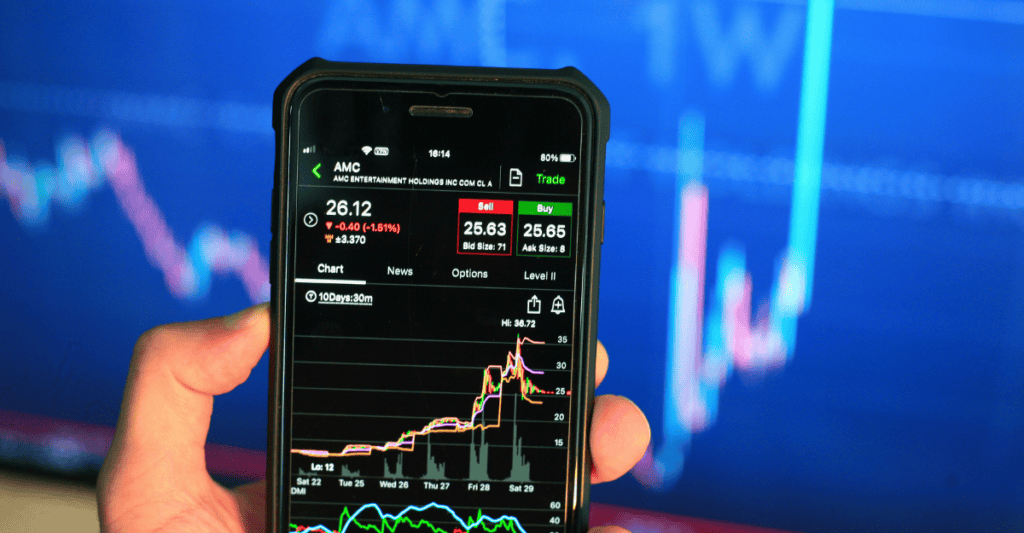 The Stocks iOS app has been causing quite a bit of trouble for the past couple of years.
There have been a plethora of complaints in regards to the app not working properly, with some users even declaring the issue maddening to the extent of not knowing whether there is a solution at all!
Thankfully, it's not actually that bad in the majority of cases. There are still definitely some things that you can do to try and get the app to work normally again.
The main factors behind the Stocks app malfunctioning or otherwise not updating properly on iPhones are as follows:
Error with the Stocks app server. The only thing to do in this situation is to wait for their technical team to resolve the problem.
Sometimes, the Stocks app slows down and doesn't update properly when too many users are accessing the app simultaneously. Wait for a couple of minutes and try again.
A slow or unstable internet connection. The Stocks app updates automatically, and it cannot receive data from its sources or otherwise update the app without a stable and reliable internet connection.
Low mobile storage space. Check your phone memory and delete the cache or a few unwanted files to increase storage space.
Older versions are prone to bugs and glitches. Check to see whether the app on your phone is the latest version, or whether it's due for an update.
Outdated iOS on your iPhone. Check if your iPhone's OS is up to date by going to Settings and seeing if there are any pending software updates for your phone.
Make sure your account has not been deactivated or banned. If all of the above don't apply, read what the error message states to get a better idea.
How Do I Fix The Stocks App On My iPhone?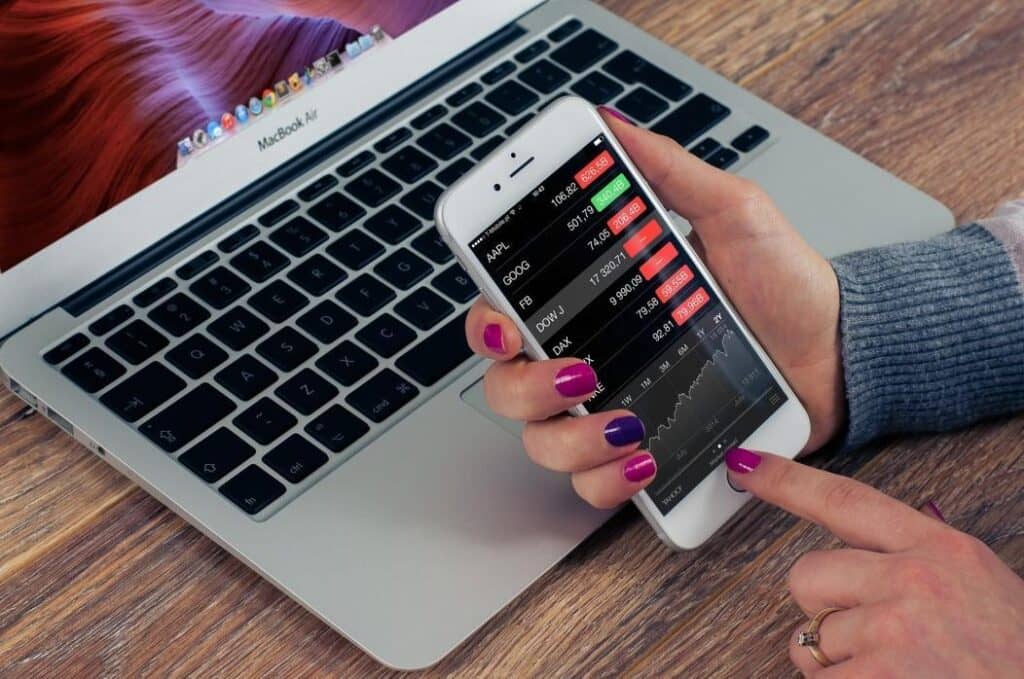 So, how do you fix the Stocks app on your iPhone?
The solution really depends on the exact problem that is present.
Let's now take a look at the different ways that you can try in order to make your Stocks app work as before!
The same methods can be implemented on both the iPad and MacBook as well (though the steps will be slightly different based on the device).
Hard Reboot Your iPhone
Bugs are a common problem when it comes to smartphone apps.
If your Stocks app is not working, try restarting your device as this is usually pretty effective in getting rid of minor errors and glitches.
For iPhones 7 and above, press the volume down key and the power button together until the option to shut down appears on the screen. Slide to power off, and power back up again.
Update The Stocks App
The thing about the Stocks app is that many users don't pay any attention to it at all- until they need it, that is!
What this means is that the app may not have been updated on your phone for a long time.
When you use an older version to access your account and to look at your stocks, it's very likely that the app will not work at its best and that you won't be able to see the latest features.
To update the app to its latest version, visit the App Store to see if there are any available.
Update The Device iOS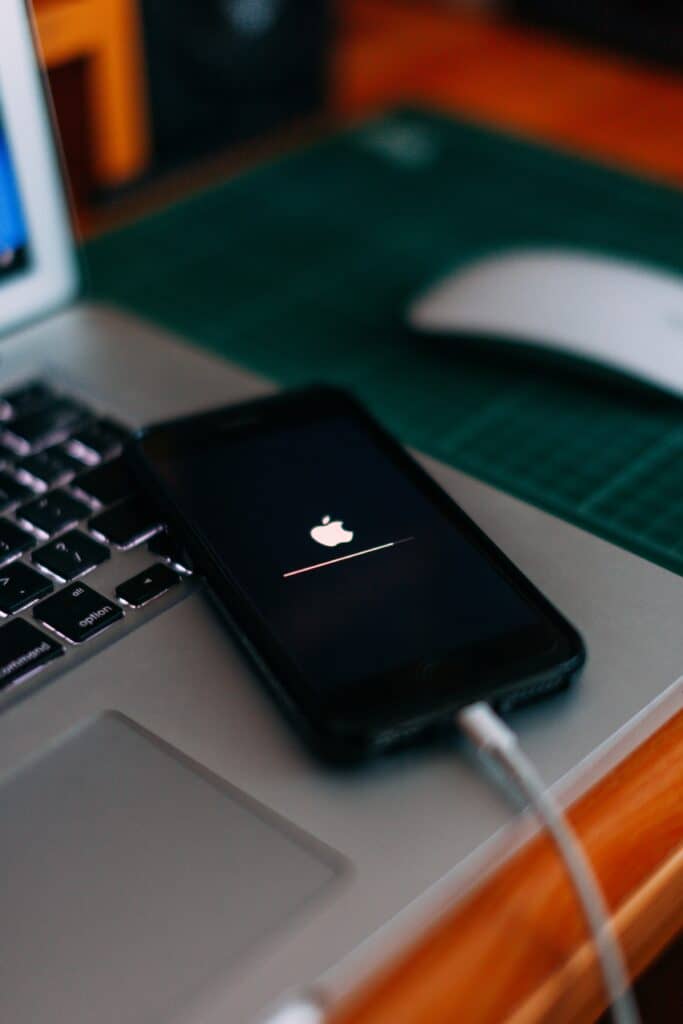 It's pretty common for apps on your iPhone to experience issues if the phone's software hasn't been updated to the latest version.
To update your device, go to Settings -> General
Software Update. Check for updates to download, and install them if available.
In many instances, you will have to update both the app and your device to ensure that you are using the latest versions respectively. After all, both need to be compatible with each other to function without any glitches!
Check Your Network Settings
The Stocks app requires a solid internet connection in order for financial information to update properly. Therefore, any error in your internet network can prevent the app from working properly!
If your internet connection is feeling a bit wonky, you can reset it quickly by turning on Airplane mode for a minute and then turning it off again.
This will allow the phone to search for a viable network again and establish a better connection. Open other apps as well to cross-check that it is indeed a network error that is causing the issues.
If your phone is still not able to connect to the internet after toggling Airplane mode, restart it and look into the connection at the source (the router/modem). You may need to contact your ISP if other devices are having trouble connecting too!
Uninstall (And Reinstall) The App
Uninstall the Stocks app, clear the phone's cache, and then reinstall it again. This will remove temporary files and hopefully clear out any bugs that are affecting the app's performance.
If the problem still persists, the next best course of action would be to contact the Apple support team.
Is The Stocks App On iPhone Good?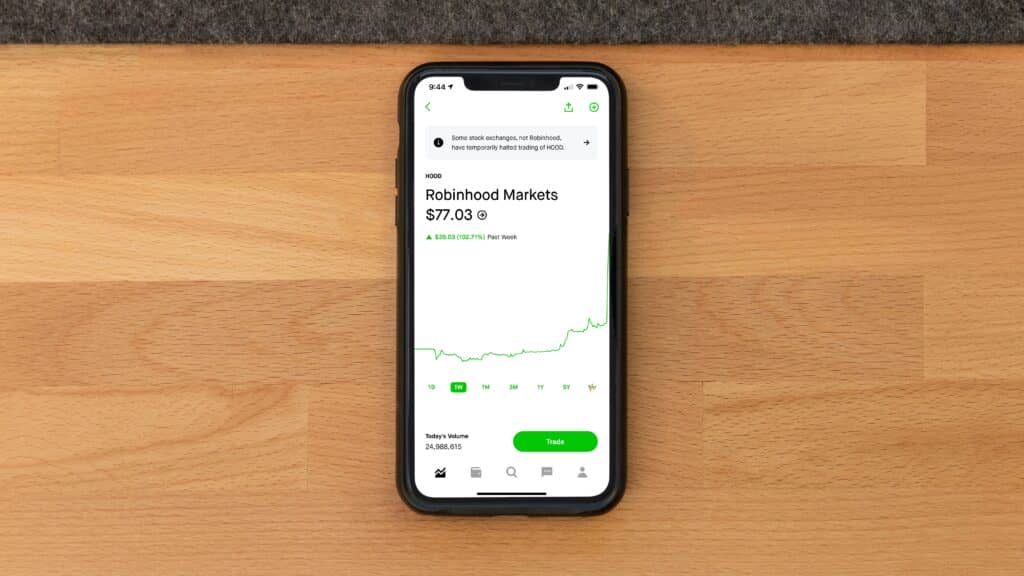 Yes, the Stocks app is indeed an efficient and effective way to receive regular updates about the current trends in the financial markets.
The app works well in most instances, and is definitely good for those who know what they are doing with their investments.
With that said, the answer to whether the app is reliable or a 'good' provider of information can be slightly different depending on who you ask.
The Stocks app uses a variety of different sources to consolidate its updates. It has been designed for traders and investors to track their investments, and is subsequently more useful for people with knowledge and experience of the stock market.
Therefore, we cannot recommend using only the Stocks app to make new investment decisions- especially if you are a beginner to the market.
The app is a decent news aggregator, but that doesn't mean every news article or piece of speculation shared is correct or unbiased.
Newbies in the stock market should definitely look to get investment advice from professionals rather than relying solely on smartphone apps.
Remember that the Stocks app should only really be used for a high-level overview of your portfolio, and that more in-depth analysis should be left to other tools.
What's The Best Stock Market App For iPhones?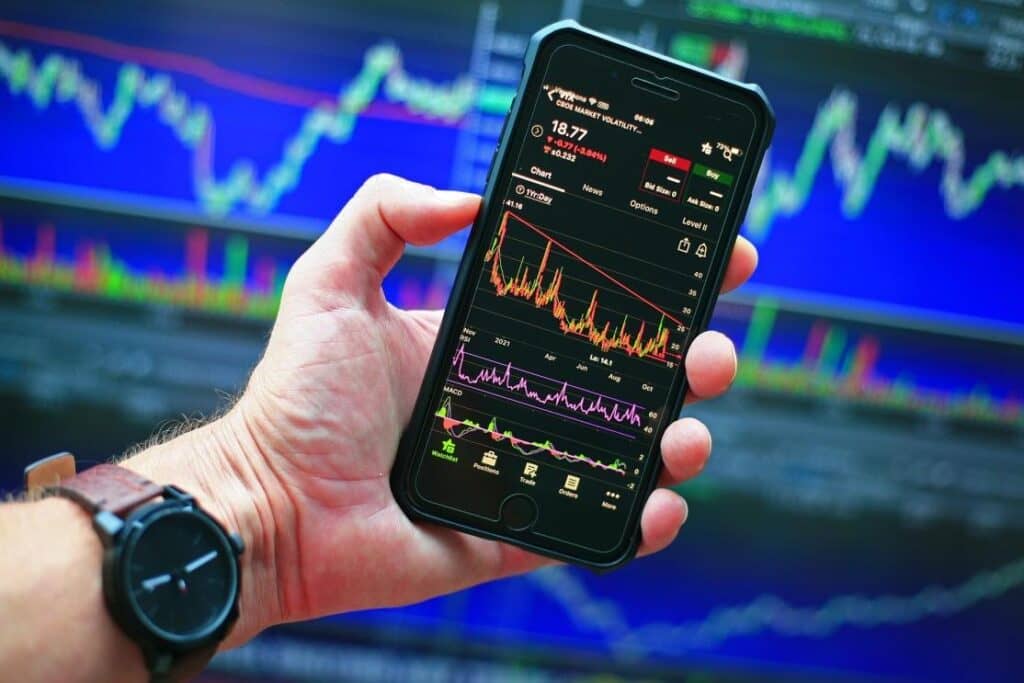 What you consider to be the best stock market app depends largely on your situation and needs. Here's a brief list of the top three best stock market apps overall for iPhone users:
Schwab Mobile: Schwab Mobile is the mobile version of the Schwab website and has been designed for active traders. The app supports commission-free trading.
SoFi: SoFi is a beginner-friendly app with no commission fee. The interface is streamlined and user-friendly.
Stocks (default app): Stocks is an app for intermediate traders who want to stay updated about changing stock prices and keep an eye on current long-term holdings.
Related Questions
Does the Apple Stocks app work in real-time?
Yes. The Stocks app works in real-time to update the prices as per market fluctuations. The app allows you to see price updates of your favorite companies and lets you add more stocks to your portfolio for easy access to their price history and information.
How does the Stocks app work?
The Stocks app allows you to create an account and to add stocks that you want to monitor.
It displays price updates in real-time, along with articles and news pieces about the stock markets in different countries. You can track the stock prices, history, percentage change, and much more via the app.
In Summary
Is the Stocks app on your iPhone not working?
This could be due to a couple of different reasons, such as:
Server or network errors issue
Outdated app or phone
Sometimes, the app will just stop working for a while! While it can be hard to determine the reason with a simple glance, it can usually be resolved quickly with the trial-and-error method to identify the underlying cause.
Easy fixes include checking your network settings and reconnecting to the internet, restarting your phone, and clearing the app data/cache and reinstalling the app.
If all else fails, don't hesitate to contact Apple Support for their help in resolving the issue!
Apple has been the dominant pioneer of the mobile tech world for the past two decades. Learn more about what makes their iPhone an icon not just in the present day, but for the ages to come as well!