Ever found yourself trying to recall a Facebook page you recently visited but can't remember the name? You're not alone!
Many of us have been in this situation, and it's not always easy to find the solution. But don't worry, there's a way to access your Facebook activity log and see those pages again.
In this guide, we'll walk you through the simple steps to retrieve your history, whether you're on Android or desktop. Let's get started!
In a hurry? We care about your time, so here's a quick answer to the question you're looking for!
To see recent pages visited on Facebook app, follow these steps: Open the Facebook app on your mobile phone and log in to your profile. Click on the Search icon at the upper right corner. Tap on 'See all' at the top right corner. Click on the 'Visits' tab, and here you will see all recent pages visited on Facebook app.
Can you see pages you have viewed on Facebook?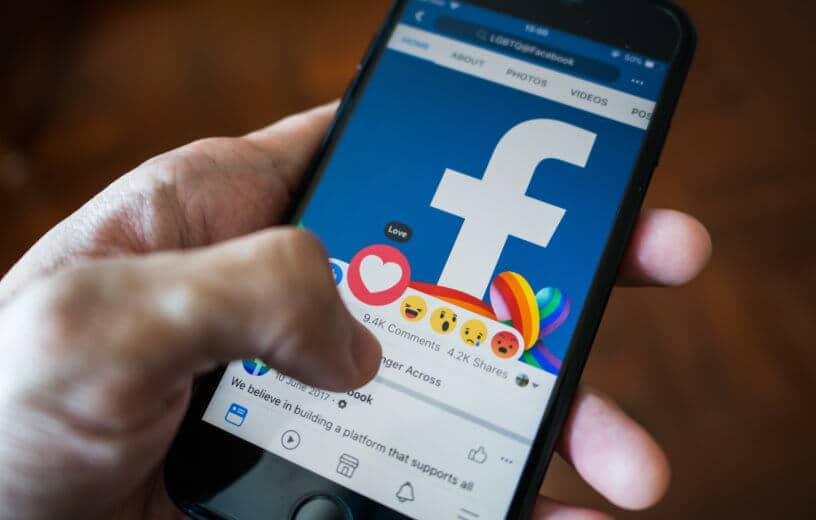 There is always a lot going on on Facebook. Whether it's a dog video or important news that you first saw on your feed, many random posts come up in one's feed.
With just a couple of scrolls, tenths of posts and statuses by different people show up. Without a doubt, these posts will indeed have a place in the back of your brain. One day, it will be a memory you will want to see again.
Commonly, the sole purpose of Facebook's pages is to categorize and arrange posts according to their theme.
If you want to see dog images and videos, search for the "Dogs & Puppies" page. Search for news if you're aiming to get a grip on the most recent news articles. There are many categories to choose from; you must type in the keyword.
However, if there's one specific page that you hope to find and you use the keyword method, you would be finding a needle in a haystack. A quick way to see your recently viewed pages on Facebook is also through the search bar.
To reduce the hassle of going through each, click the "See all" option and hover over the "Visits" tab. That way, you can narrow your search and find that page easily.
Secondly, tap on that search icon beside the Messenger logo. Then, click on the blue-colored "See all" beside the words "Recent searches." Click "Visits," and you will see all the recently visited pages.
With these two methods, you can view an exciting post or get your dose of the daily news. Facebook has made it convenient for users to view their activities and analyze what pages they searched for and posts they reacted to.
How do you check your Activity Log on Facebook?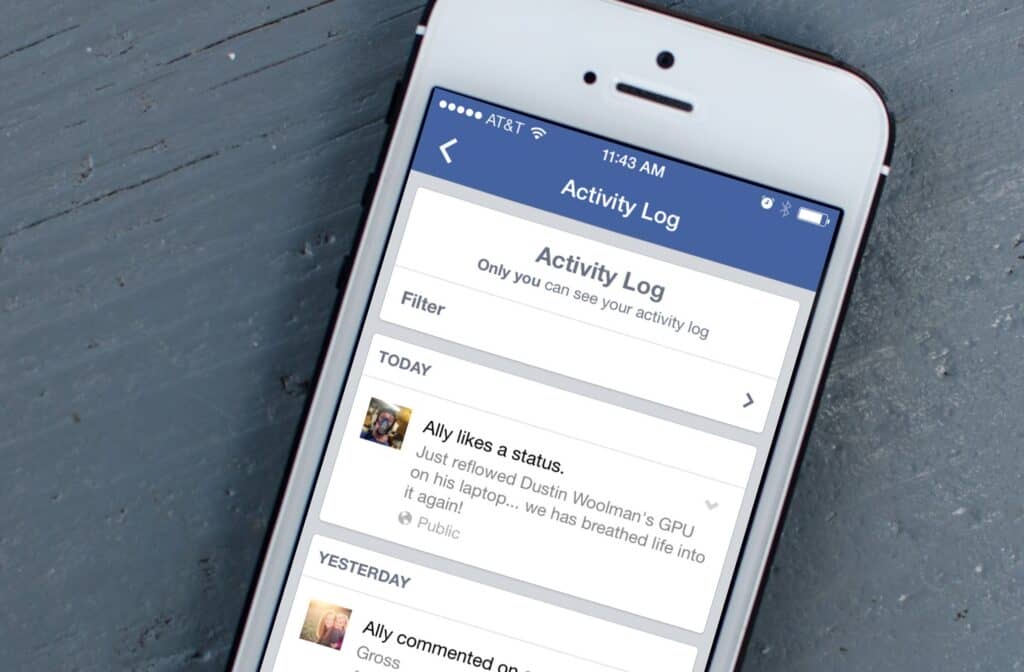 Similarly, another way to keep track of your recent Activity on Facebook is to view your Activity Log. This Facebook feature lets the user get a hold of their detailed Activity.
By "detailed," it means that every like, react, share, and search that the user has done from any specific date is tracked and seen again by accessing the Activity Log.
There are a few steps to follow to check for your Activity Log. First, click on the "Menu" on the bottom left of your screen.
Then, tap on your name to go to your profile. Then, access your profile settings by clicking three vertical dots next to the "Edit Profile" tab. The Activity Log should be on a fifth of the list of options.
Upon opening the log, there are several options to choose from. First is the "Archive" tab, which stores all the posts and stories you no longer want to see on your profile.
There are also options to see and manage your posts, tags, and interactions. If you wish to view the changes you made to your profile, you can control them on the "Profile Information" tab.
Besides, you can also see what pages you liked and unliked and who you followed, and I followed.
The "View Connections" charge can accommodate you. Lastly, scroll slightly to the bottom and see your detailed activity history from then to now.
For security purposes, the Activity Log also has the option to let you know where you have logged your account to.
You can take precautions whenever an unknown device logs into your account. Facebook has various methods for ensuring your account is safe from anyone trying to hack it.
How to delete recent pages visited on Facebook?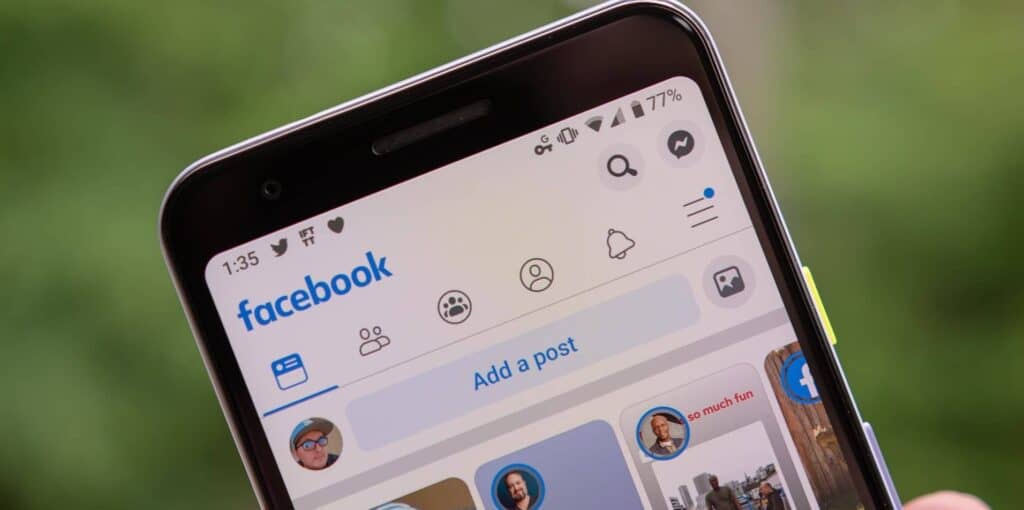 As abovementioned, Facebook constantly keeps track of your activities and doings. It attends to every user's need to know their digital footprints.
But what if you want to remove something from the internet's face permanently? Removing your recently visited pages from your account is possible if you follow some of the discussed simple steps.
Start at your homepage and open the search bar by clicking the magnifying glass icon. Next, tap the blue "See all" and see your recent searches.
On the upper right side, you can see a "Clear all" tab that allows you to delete all your recently visited pages.
Furthermore, in cases where you only want to remove a single page from your search history, you can tap on the "X" beside your chosen courier.
Clearing the search history with this method can permanently delete your recently visited pages from every device your account into.
Despite that, some recent page-related activities can still be from other parts of your account. There is another method to remove any related activity from your account securely.
To delete recent activities regarding the pages you followed or unfollowed:
Go back to the Activity Log.
Scroll slightly, and you will see the "Connections" tab, which tracks your activities with friends, pages, and more.
Select it to permanently remove an action, and then tap the ellipsis menu in the upper right corner.
Summary
By now, you can view your recently visited pages and return to the post you wish to review. Undoubtedly, Facebook's advanced features have made it easier for users to locate their activities with a few clicks.
It also enables the users to engage once more with the posts and pages they have encountered.
Moreover, the two methods allow users to navigate their accounts to see their recently viewed pages easily.
The easy way is to click the search icon, tap the blue-colored "See all," and hover over the "Visits" tab.
For more information, visit your profile, click the ellipses, and then select the Activity Log. Select the "Connections" tab and navigate to see the pages.
Both methods can enable the users to revisit the page they are eyeing. Moreover, it authorizes them to enjoy the advancements of Facebook.