Samsung's S Pen is one of the most well-regarded styluses among experienced tech enthusiasts.
It is compatible with a wide range of devices and boasts features like customizable shortcut buttons, gesture support, and full Bluetooth connectivity.
But the question of the day is: Will a Samsung Stylus Work on an iPhone?
Unfortunately, the answer to that query is No. That is because the screen, technology, and hardware used differ between Apple and Samsung devices.
For example, Apple devices have a capacitive touch screen, whereas Samsung tablets and phones have an active digitizer under the screen.
So, to get the most out of the Samsung S Pen or Apple Pencil, it is best to use them with compatible devices.
In the rest of this article, we'll be taking a closer look at the Samsung stylus and its compatibility and features.
We'll also explore which styluses work best with an iPhone so that you can be drawing and writing to your heart's desire in no time!
Does The Samsung Stylus Work On Other Phones?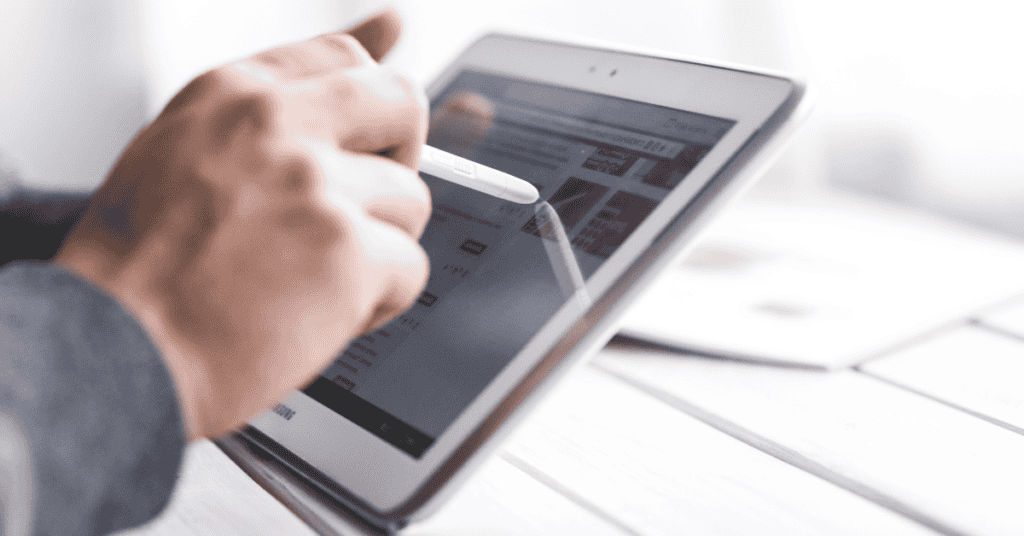 There are two Samsung S Pen models available:
S Pen Fold Edition
The S Pen Fold Edition is only compatible with the Galaxy Z Fold3.
Features Of The S Pen Fold Edition
This Samsung stylus comes with an auto-retractable Pro Tip. It can retract with 500gf or more. In addition, it has an improved latency at 2.8ms and supports the Air command menu.
The S Pen Fold Edition has features such as 'Quick Create,' which opens a new note whenever you hold the S Pen button down and tap on the screen twice.
Then, there is the 'S Pen to Text' offering, with which you can write directly on the screen and have the handwriting turned to text.
Finally, the S Pen Fold Edition stylus can be stored by using its own special case.
S Pen Pro Edition
Styluses from Samsung were previously sold only as a part of the main device.
However, with the launch of the S Pen Pro Edition, styluses are now available to be bought separately.
So, even if the model you purchase does not have an S Pen bundled with it, you can purchase this new stylus and get creating ASAP!
The S Pen Pro Edition is compatible with a range of devices such as:
Galaxy Z Fold3
Tab S7
Tab S8
S21 Ultra
S22 Ultra
Galaxy Note20
Galaxy Note20 Ultra
Features Of The S Pen Pro Edition
The S Pen Pro Edition has an auto-retractable Pro Tip that retracts with 500gf or greater.
It has a latency of 2.8ms, which is a great improvement from previous models. It supports features such as Air command, palm rejection, and tip tilting.
The S Pen Pro comes with two buttons, an S, Pen button, and a 'Pair' button. The button can be customized to launch an app or perform a particular function of your choice.
Compared to the Apple Pencil, this stylus has a pointy tip that gives it a slight edge in terms of hardware accuracy.
The S Pen Pro can be charged with a USB-C cable in around 50 minutes, with the battery lasting for about 16 days with normal use.
The pen will actually work on its respective device even without any power- additional features will be turned off, however.
Finally, it also has complete Bluetooth connectivity, making it ideal to use with other compatible devices.
What Styluses Work On An iPhone?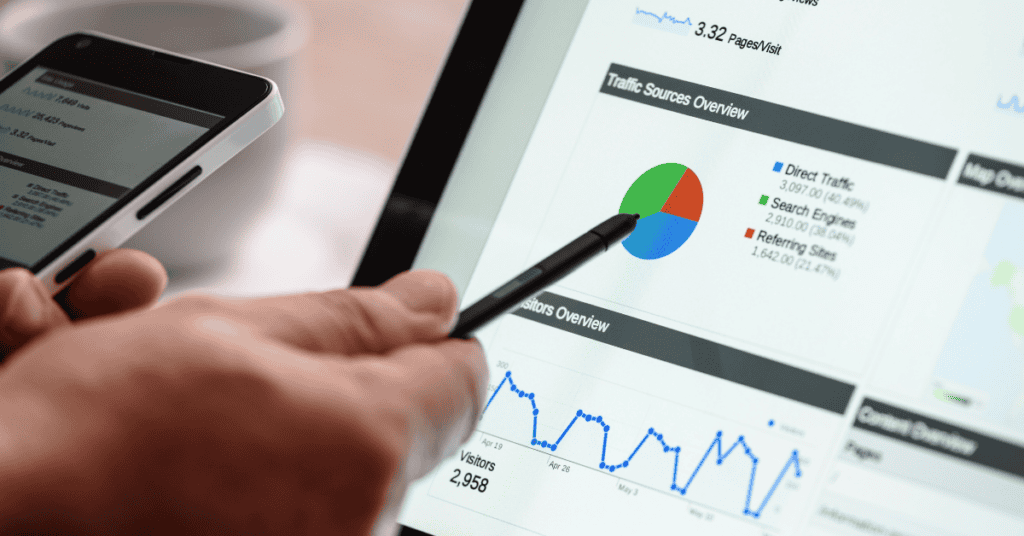 (Side note: We are a member of the Amazon Associates program. From time to time we'll link out to and recommend products in articles that we feel would truly be valuable to readers.

If you do end up buying after clicking through these links, we may receive a tiny bit of commission from the Big A. This will all then go back to creating more valuable content for this site. Win-win!)
Will a Samsung stylus work on an iPhone?
Unfortunately, it won't.
Did you know that you can't even use an Apple Pencil on an iPhone?
They're only compatible with different models of the iPad- talk about redundant! This is actually because iPhones and iPads have different touchscreens.
The technology behind iPhones would therefore have to be changed for it to become compatible with the Apple Pencil.
Fret not! We have found a range of other styluses at your disposal that works well with the iPhone.
Let's get started with the list:
Adonit Pixel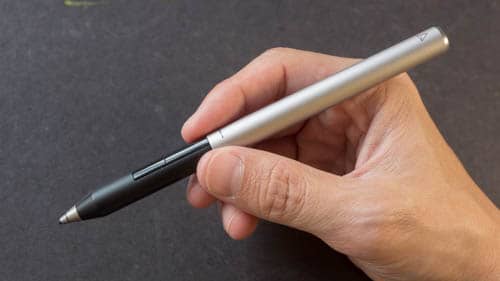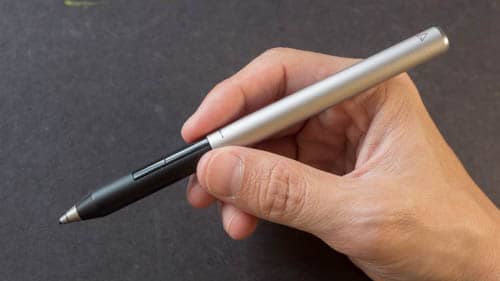 The Adonit Pixel is a stylus that is compatible with:
iPad 4
iPad Minis
iPad Airs
iPad 2017 (5th Generation)
iPhone 5 and newer.
The stylus has a 1.9mm tip that provides a more accurate creative experience.
It also boasts of 2048 levels of pressure sensitivity, making it easier to write or draw strokes with varying widths.
The Adonit Pixel also supports palm rejection. As a result, you can comfortably rest your palm on the screen while drawing and not worry about smudge marks. Superior writing and drawing are what sets this stylus apart from other models.
The Adonit Pixel also comes with shortcut buttons, which you can customize to perform tasks such as erase, scroll, copy or zoom.
You can pair the stylus with an iPhone with the help of Bluetooth. It can be powered on by simply holding the stylus with your fingers, as it uses grip sensors to turn on and off. How cool is that?
Finally, the Adonit stylus comes with a charging dock. It takes roughly 90 minutes to charge, and can be used for around 11 hours under normal circumstances.
FiftyThree Digital Stylus
The FiftyThree Digital Stylus is compatible with:
iPad 3 and above
iPad Pro
iPad Minis
iPad Airs
iPhone 4s and newer
The Digital Stylus created by FiftyThree is both aesthetically pleasing and functional.
It has a unique flat design so that it can rest comfortably on your desk.
The stylus comes in finishes of graphite, aluminum, and wood. At first glance, the model looks like chalk or a crayon-like tool.
The Digital Stylus has a broad rubber tip that adjusts well to your grip. You can easily create lines of varying sizes without having to fiddle with any additional settings.
It also has a built-in eraser at the other end, which allows users to get rid of any mistakes quickly. And just like the Adonit Stylus above, the FiftyThree offering also supports palm rejection.
The product uses a lithium-ion battery, and takes about one and a half hours to charge. The brand claims that the stylus has a standby time of a month!
However, going by user reviews, if you use the product for more than an hour every day it will run out of charge much more quickly than that- something you may like to keep in mind.
MoKo Universal Active Stylus Pen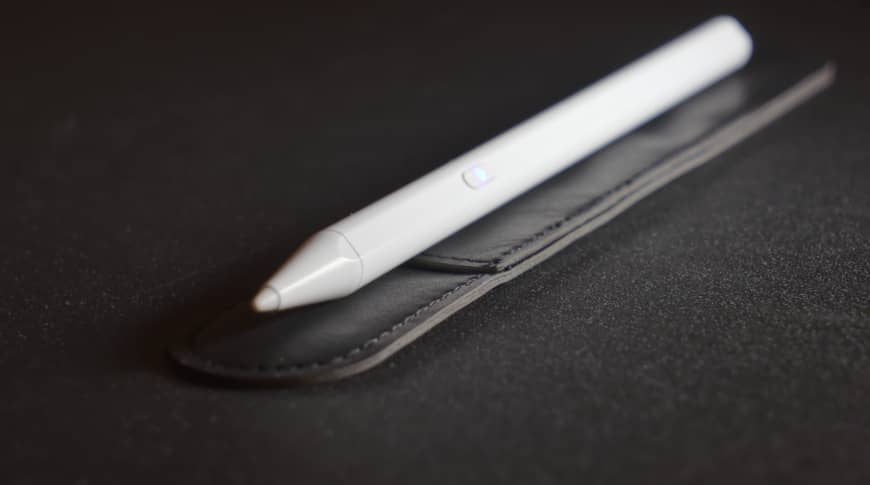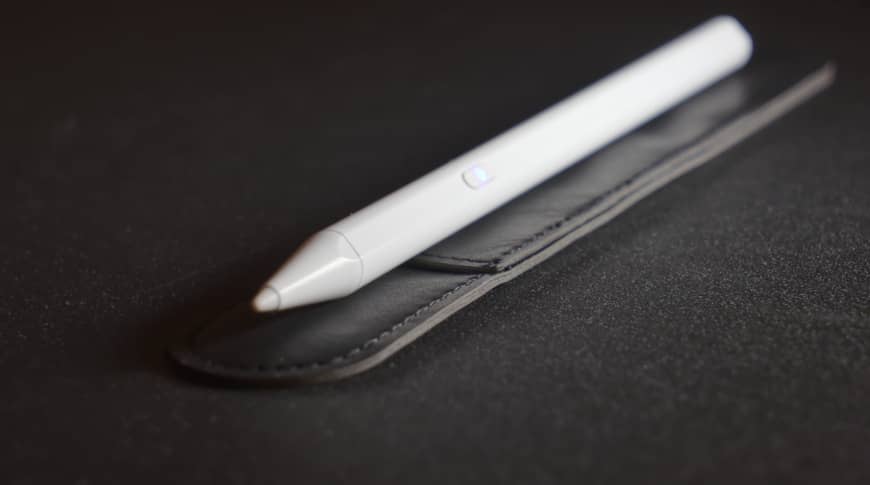 The MoKo Universal Active Stylus Pen is compatible with:
iPad Mini
iPad Air
iPad Pro
iPhone 6 and newer
Samsung
LG
Google and more
If you are looking for an economic stylus that does the job, opt for this product by MoKo.
One particular advantage of the MoKo Universal Active Stylus is its 2-in-1 design.
Not only do you get a 1.5mm fine metal tip that gives you accurate and exceedingly realistic writing and drawing experience, it also has a sensitive rubber tip on the other end that keeps scratches and fingerprints away from the screen.
The body of the stylus comes in an anodized aluminum finish. It has a handy clip, so you never have to worry about losing the stylus.
It also has a protective cap and a comfortable grip. The model's design is such that you will feel like you are holding an actual pen in your hand.
The stylus from MoKo has a battery capacity of 140mAh. Using a USB charging cable, you can fully charge the product in about 60 to 80 minutes.
It provides an uninterrupted work time of up to 8 hours. If the stylus is kept idle for more than 30 minutes, the power will be automatically cut off to conserve its power reserves.
Adonit Jot Pro 4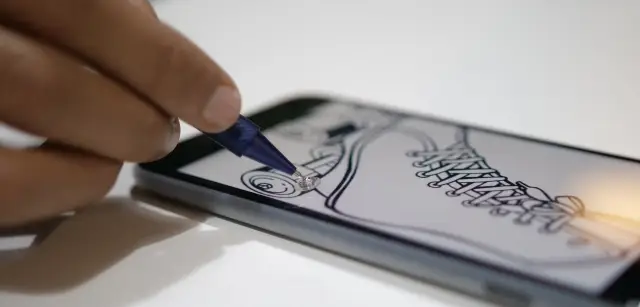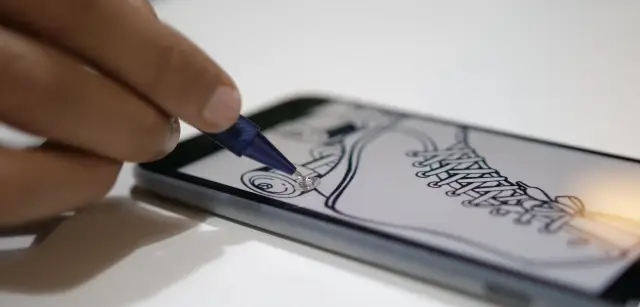 The Adonit Jot Pro 4 stylus is compatible with:
iPhone 8 and newer
Samsung Galaxy Fold
Samsung Galaxy 8 and newer
Samsung Note 8 and newer
This is another budget-friendly stylus you can purchase for use with your iPhone.
The design of the stylus imitates that of a premium quality fountain pen.
Its body has a lightweight aluminum finish, and also comes with a grooved pen clip to easily carry the tool in your pocket or bag.
The Jot Pro 4 has a soft touch precision disc tip designed from PET material. However, the one feature that really makes it stand out from other styluses is that it does not require any charging at all!
However, this also means that this stylus is only suitable for simple everyday tasks like taking notes and quick sketching.
In Summary
So to answer the question:
Will a Samsung stylus work on an iPhone?
No, it will not. The touchscreen technology varies between Samsung and Apple, making the stylus incompatible with the latter brand.
However, you can always explore different styluses that are available for your iPhone with brands such as Adonit, MoKo, and FiftyThree.
When choosing a stylus, consider factors such as purpose, compatibility, tip constitution, charging/non-charging, battery life, and, of course, price. Hope this helped!
Styluses are one of them. Want to know what the other 14 Most Essential Smartphone Accessories are this year? Click HERE to find out!