Ever tried to punctuate a message with the perfect emoji only to be greeted with a frustrating search fail? Ouch, right?
We all know the sting, and that's why we're here to offer a helping hand. Let's journey into the world of tech quirks to find a solution to this digital hiccup that's probably turned your texting fun sour.
Buckle up, folks! The fix for your emoji search struggles is just around the corner.
In a hurry? We care about your time, so here's a quick answer to the question you're looking for!
If your emoji search isn't working, it may be due to a software glitch or outdated version of your app or device's operating system. To rectify this, try updating your device or the specific app, restarting your device, or resetting the app's settings, if applicable. Quick, straightforward, and often successful!
Why Can't I Search for My Emojis Anymore?
Emojis are so well spread nowadays that phone messaging feels far too barren without them. Sometimes, sending only a group of several emojis is enough to carry a conversation. This is a testament to their use as a modern tool that almost anyone finds welcome.
However, when you update your phone or change your keyboard, you may lose the emoji search bar.
This can be a problem because finding your favorite emoji by hand takes time and effort. Hence, it might take you too long to compose a message, keeping the other party waiting.
Many things can vanish from the emoji search bar on your phone, including updates, keyboard changes, language preferences, etc.
How Do I Get the Emoji Search Bar Back on My Phone?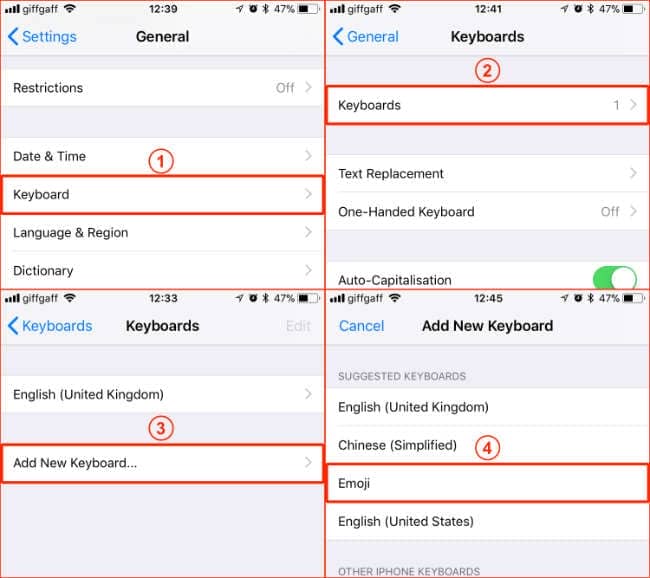 There's a list of things that might result in your phone forcing you to re-adapt your usual messaging habits. Luckily, the root of the problem is often not hard to locate. Here are some tips:
Check your keyboard version. Does it support emojis search? If not, update it.
You can change the keyboard if you cannot find the emojis search bar. For that, visit the store and pick the most convenient app.
On some keyboards, holding your finger on the smiley or comma for several seconds takes you to the emoji keyboard. Then, proceed to select the symbol you've been looking for.
Go to your phone's settings, open the keyboard's settings, and check the box to search for emojis. Once there, select the "enable keyboard toolbar" option. It lets you locate the emojis directory and activates the emoji search bar.
Every phone has different settings, but these instructions should solve the issue after you find the keyboard's settings menu.
How to Use the Emoji Search Option?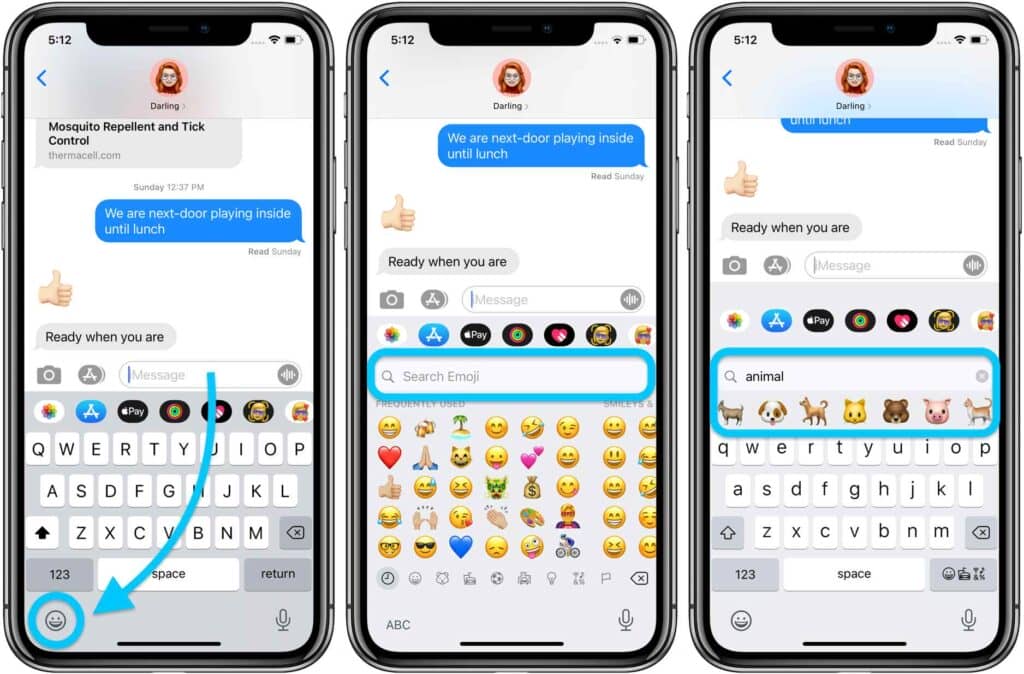 Many applications and keyboards allow you to search the emoji by typing a word. The algorithm works and helps you use an adequate emoji. Otherwise, you can search manually from the emoji keyboard.
The "emoji search" option relies directly upon the emoji keyboard. Tap on the search emoji option, type a word, and find your favorite emoji.
Suppose your keyboard doesn't have emojis, head to the keyboard's settings. Add a new keyboard and select "emoji keyboard."
When you type a word in the emoji search bar, it shows a handful of emojis related to your comment.
Look for this emoji bar on the front screen or above the keyboard. But, if you want to see more, you can swipe the bar left and select from a more exhaustive list of symbols.
What Is a Predictive Emoji Search?
Emojis are fun; they express your feelings and convey your message directly and creatively. So, the receiver can easily guess your mood based on your text message and the chosen emojis. Now, many applications or OS have introduced predictive emoji search.
Your keyboard has dictionaries to correct mistakes while typing and usually correct spelling rather than grammar mistakes.
So, what does the predictive emoji feature do? As the name implies, it uses an algorithm to predict the best emoji related to your sequence of words.
You can see these prompts in the autocorrect bar. So, pay attention to those alongside the spelling suggestions. This system can save you from a fruitless manual search if you utilize it well.
How to Enable Predictive Emoji Search?
Suppose your phone's keyboard does not show predictive emojis. If so, enable this option via the keyboard's settings.
Once there, enable the predictive option to ease up your message-composing process. However, keep in mind that not every phone has this feature. So, if you want to use it, you need to check the OS and model of your phone.
How Do Emojis Influence the Chat?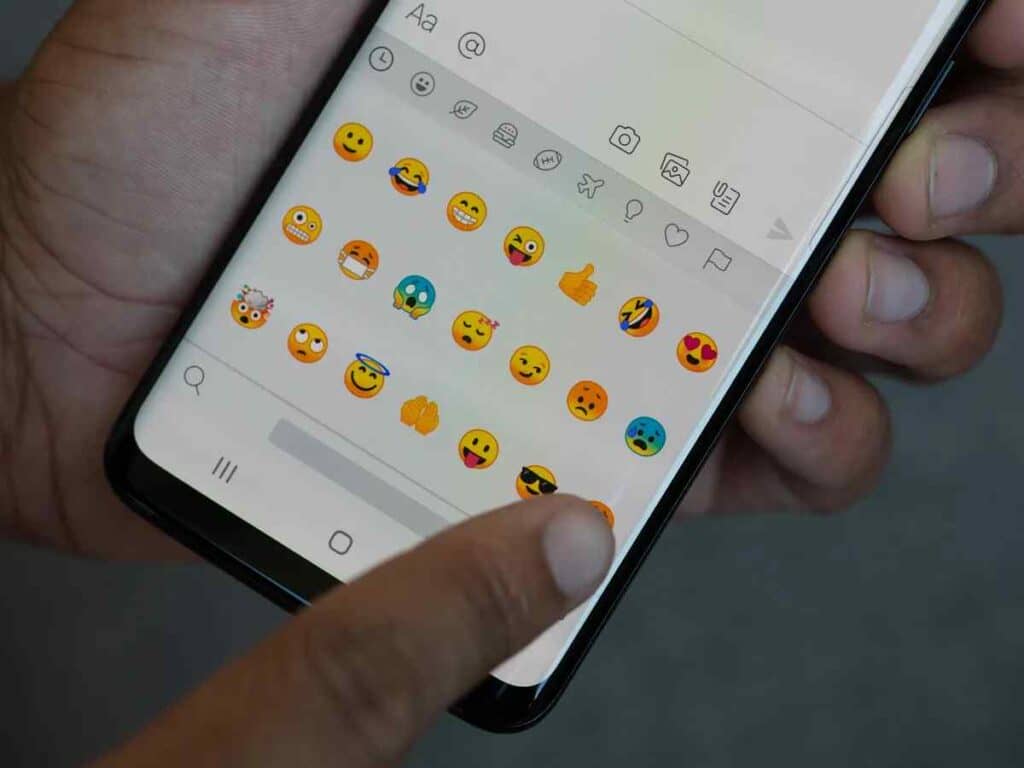 Nowadays, any chat room you might run into will be full of emojis and similar symbols. So, we are way past the days of communication strictly through letters.
Emojis allow us to quickly translate notions of happiness, anger, sarcasm, etc. In other words, emojis modernized the task of expressing ourselves. In that sense, they're both an evolutionary and revolutionary step forward.
Therefore, by spicing the chat with one or two colorful additions, we can easily convey our message. Emojis are easy to use, and getting used to them also feels natural.
Therefore, even the older members of your family can find them intriguing and fun. After a while, they'll develop a clue to discover new and better symbols.
Conclusion
To sum up, emojis are an ordinary and universal means of communication these days. You can use them for any statement, as thousands of emojis have different meanings.
Plus, emoji keyboards are available on every model, and you can install them through your keyboard's settings by clicking on the "add keyboard" option. Besides you can also download an app from the store to ease the process.
Features like "emoji search" further aid the user in using emojis. But you can reset the keyboard's settings if you are having trouble with your emoji search bar.
Similarly, you can update your keyboard with an emoji search bar option and save time on manual searches. Plus, it's a great way to update your emojis directory.