Siri has slowly become an integral part of our everyday lives.
A digital personal assistant that's been developed to assist users in their day-to-day lives, Siri helps with searches and operates via voice commands.
She's (It?) taken machine learning and artificial intelligence to a new level and brought them closer to regular users.
Users of any Apple device can use Siri, and they have access to a wide range of services.
She can complete a variety of (at times, complex) actions when the user requests in their natural voice.
These can include things like calling certain contacts, setting reminders for future appointments, and even turning on your favorite Netflix shows!
Over time, Siri also learns from the user's behavior and routines then provides information based on their patterns and behaviors.
Additionally, the voice assistant can help you adapt to smart technology as she gathers information from various sources across the internet.
Which, naturally, begs the question: Where does Siri get her information from?
Where Do Siri's Answers Come From?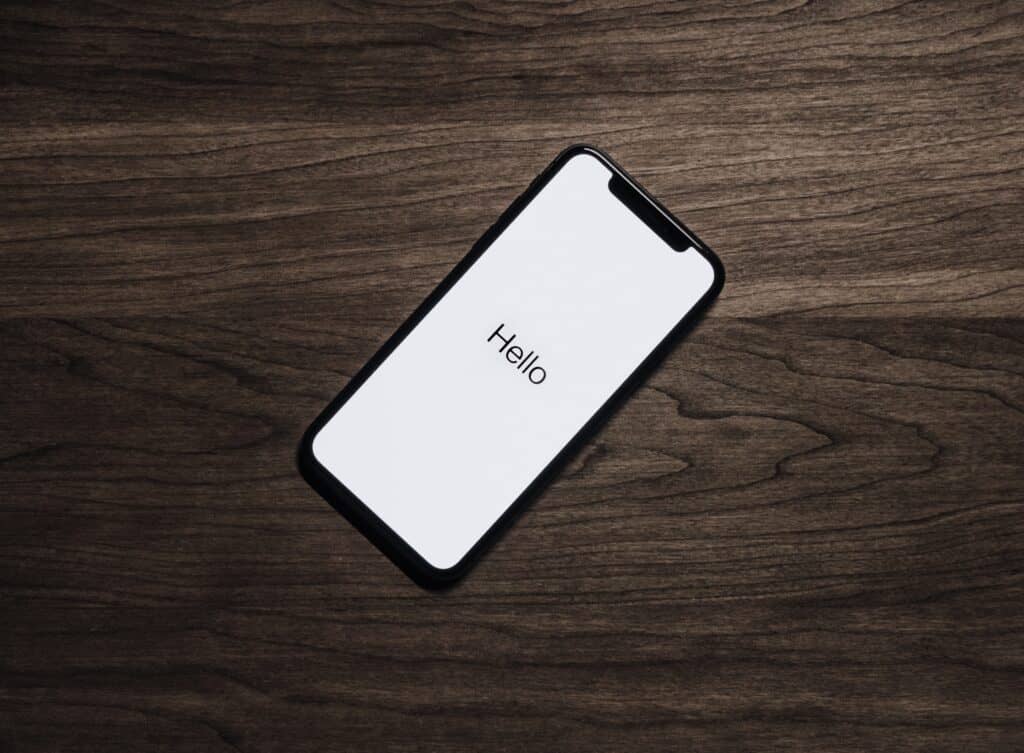 Siri gets her answers by collecting data from various sources, and she uses computer-generated transcriptions to come up with the relevant output.
The data is connected to a random identifier, and doesn't require the customer's personal data to operate.
Anytime she's activated using a voice command, she keeps the data anonymous.
Over time, Siri will learn a user's patterns and give them solutions based upon those.
This is different from Facebook or Google, which collect user data and let advertisers have access to it.
Siri is activated using the "Hey Siri" command, and no third-party apps can spy on a user through it.
Apple has a strict policy in place to ensure spying of any kind doesn't occur. If Apple wants to record the data, it tells the user what they do with it.
Siri functions as soon as she's activated, and all of her performances are cloud-based.
She has natural language interpretation and uses automatic speech recognition. A speech recognizer constantly runs the "stay alert" feature for the "Hey Siri" voice command .
As such, there's no need for the user to press any button at all to activate the voice assistant!
With the voice recognition technology added in the later versions, anyone who doesn't own the phone and isn't logged in with Apple credentials cannot access Siri.
As soon as Siri is activated, a neural network is activated and changes the acoustic pattern into a probability distribution.
In Terms Of Where Siri Gets Her Info
Once Siri receives a command, question, or request, she immediately converts it into a data file, and the information is sent to Apple servers. Of course, the user needs to be connected to the Internet for this to happen.
Once the servers receive the question, it goes through several flowcharts in the database that has a vast reserve of questions and answers.
It will then develop the required response, which will finally be narrated to the user through Siri's voice.
If the answer isn't available on Apple's own servers and the flowchart cannot answer the question, Siri will then ask the user a standard question about whether the user would like to search the Internet for the answer.
If the user replies yes, then a search is automatically put in motion, and Siri allows other apps to complete the function and search through the wide gamut of information available over the internet!
For example, if the user searches for the nearest restaurants nearby, then Siri will move over to the database for Yelp to look for the answer and give the information to the user.
Is Siri Artificial Intelligence?
Siri is a personal assistant developed by Apple for users of any Apple device that utilizes macOS, tvOS, iOS, or watchOS.
She operates using voice commands and artificial intelligence, and she answers queries by searching various apps and the web.
The user can also use voice commands to dictate emails and text messages; Siri can also read them back to you for clarity!
Most importantly, Siri has been developed using multiple technologies as a part of the Cognitive Assistant that Learns and Organizes (or CALO) Project, funded by DARPA (Defense Advanced Research Projects Agency).
Their aim was to develop a personal assistant that uses machine learning. It was finally acquired by SRI International, a nonprofit research institute, as a spin-off project.
The speech recognition technology was contributed by Nuance Communication, based out of Burlington.
Eventually, Apple bought the Siri, Inc startup, and it has been used as a feature for iOS devices since 2010.
The original female voice of Siri was voiced by Susan Bennet, a voice artist, later confirmed by voice artists from CNN. Soon after, other artists contributed as well.
Siri uses artificial intelligence and machine learning to answer various questions and perform tasks.
For example Siri can be used to navigate traffic, look at current road and traffic conditions, and more.
If a user takes the same route to work every day, the predictive technology will use data that comes up on the roads- and when the user asks what the traffic looks like on a particular day, she will come up with relevant answers to guide them automatically.
Similarly, Siri uses AI to schedule events, set reminders for essential occasions on your calendar, search the internet for any information you may have asked for, help with your phone settings– or even take a picture!
Essentially, Siri can help you to perform mostly any task at all!
Who is Smarter- Siri Or Alexa?
Google, Amazon, and Microsoft have all developed their own respective personal assistants, and Amazon Alexa is perhaps Siri's biggest competitor.
Although all of them are incredibly efficient, users who want to use Smart technology often choose between Alexa and Siri and try to determine which one is better.
When it comes to answering questions, both Siri and Alexa are brilliant in their own ways.
They both rely on the Internet's vast resources and come up with prompt, relevant answers for the user.
Almost all of the questions are answered correctly, and even if they cannot understand a question, they mostly come up with the correct answers once the user has rephrased the query.
On the other hand: When it comes to communication, Siri is the clear winner.
Compared to Alexa, Siri provides a lot more options.
It lets you make phone calls, send and receive text messages, and write and send emails to anyone on your contact list.
In addition, Siri can also read out your messages and emails so that you don't have to look at your device each time- especially when you're driving or engaged in other tasks.
She also provides immediate access to emergency services when required.
Siri also lets you play music from your playlist on Apple Music, which boasts over 70 million songs. If you have them, you also have the option of asking Siri to play the tunes from HomePod intelligent speakers.
However, some users feel that Alexa performs better than Siri when it comes to device compatibility.
The Amazon Echo is one of the best smart speakers in the market, and there are over 14,000 smart devices that are compatible with Alexa.
On the other hand, Siri has impressively wide access itself seeing as it comes with all Apple devices, but Alexa still has a better reach.
Siri works with only around 600 devices, most of them exclusively within the Apple home system.
In Summary
Siri is a personal assistant created by Apple that has been developed with the concept of making life easier by providing users with answers to any of their queries.
Siri utilizes machine learning and AI to look for these answers across the Internet.
Simply by uttering the voice command, "Hey Siri", the voice assistant can be activated to perform mostly any task you have in mind!
Once a user asks a question, the command is sent as a data file to Apple's servers, which then combs through the vast database and flowcharts to come up with the best answers.
If Apple's servers don't have the answers, Siri then asks permission from the user to search the Internet.
Once the user replies in the affirmative, Siri asks other apps to search through the plethora of information available on the Internet to locate the right solution.
Siri is also the best when it comes to communication, compared to other personal assistants like Alexa or Google Assistant.
She can send and receive messages, read out your emails and notifications, and answer any query in natural language.
Siri can also help with navigation, playing music, answering general knowledge questions, and is also compatible with specific smart home devices.
With all that she can accomplish, no wonder many users become distraught when their trusty voice assistant goes missing.
As Siri learns more and more, the only limit is your imagination!