The iPhone X is truly one of the best iPhone models that Apple has ever made (maybe), with its stainless steel frame and Face ID capabilities.
If you're the owner of one of these magnificent pieces of mobile tech, have you ever asked yourself, "what is the iPhone X glass made of?"
Essentially, the iPhone X uses a durable and scratch-resistant aluminum silicate glass called Corning Gorilla Glass to protect its body.
In this article, we'll take a closer look at the construction of the iPhone X, and the ways in which you can protect its beautiful (but potentially dentable) body.
What Is The iPhone X Glass Made Of?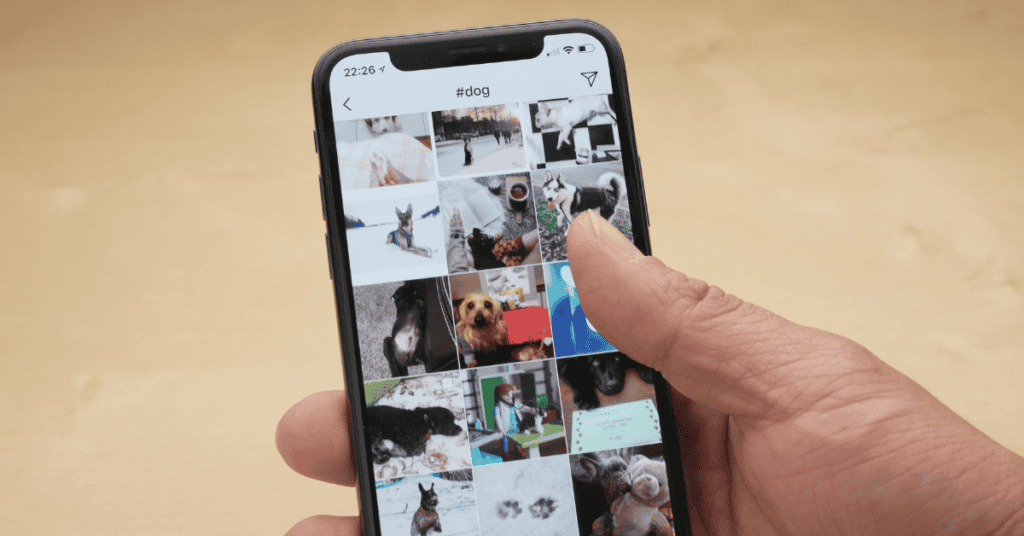 Corning is a global-leading American industrial manufacturer with 170 years of experience in life-changing innovations and material sciences.
It started developing chemically strengthened glass as early as the 1960s, eventually giving birth to what we know today as Gorilla Glass.
The company's Gorilla Glass product is a lightweight and damage-resistant glass integrated into over six billion devices from more than 45 brands worldwide.
These devices include one of the best smartphones today, Apple's iPhone X.
In fact, the glass made for the iPhone X is custom-made by the manufacturer.
The glass is designed to have IP67 water resistance, which means it can resist submersion of up to one meter for 30 minutes.
Additionally, it's tested to be fully protected from dust and sand.
Since Corning offers glass for many Apple products, Apple continues to invest heavily in the company to support its research and development of new durable and long-lasting designs.
As technology continues to advance, both companies will innovate to meet the demand of our digital lives.
What Is Corning Gorilla Glass?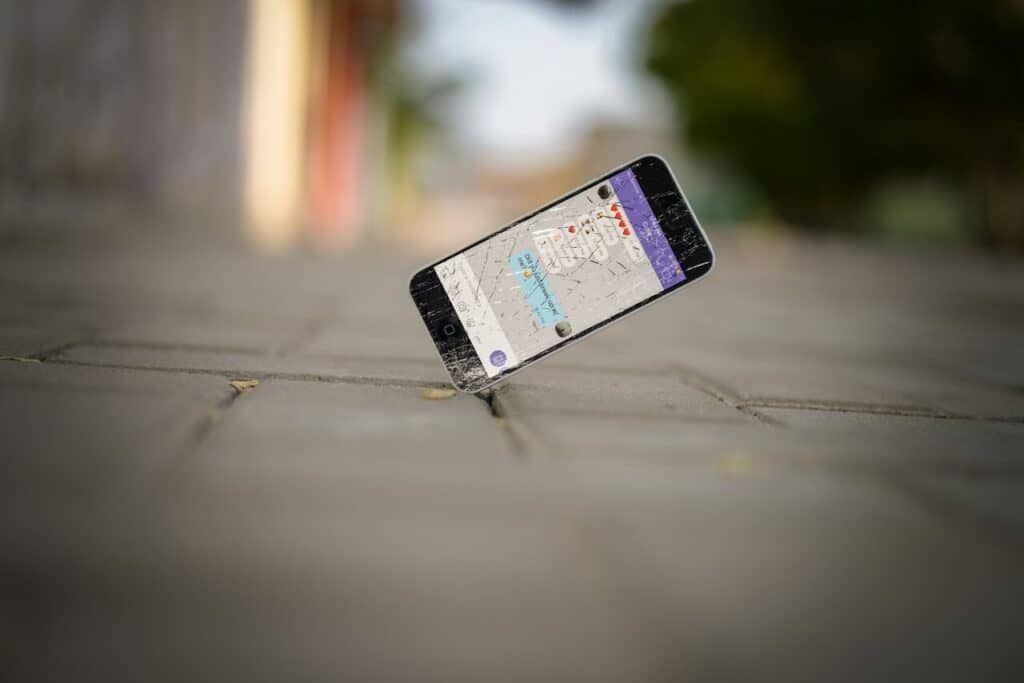 Corning Gorilla Glass has been a significant player for smartphones worldwide since the very start. While the glass itself isn't the real MVP, how it is constructed is.
Creating Gorilla Glass involves a fusion-draw process, which is a highly-automated procedure to create a thin sheet of glass with excellent optical clarity and crystal-clear surface.
The steps that go into creating Gorilla Glass include:
Blending the raw materials to create a glass composition.
Then, it is melted and poured into a trough called an isopipe.
It overflows until the molten glass drips over both sides into a flat, continuous sheet.
The glass is very thin and measured in microns.
The process makes the product stronger because it no longer needs polishing, which is the primary reason for flaws and weaknesses.
However, the real star of the manufacturing process is the deep layer of chemicals used to strengthen the glass.
This is called ion exchange, where the sheet is lowered into a bath of molten salt at approximately 400°C.
That, in turn, creates high compressive stress into the glass, adding more resistance to scratches and cracks.
Is the iPhone X Screen Glass?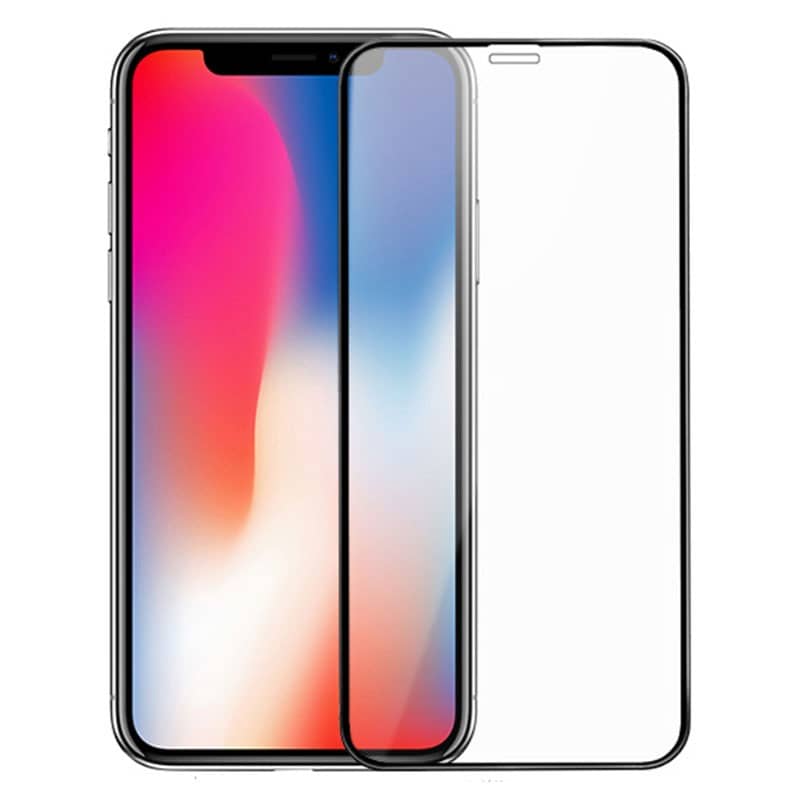 While the body has an all-glass design, the iPhone X uses an all-screen 5.8-inch OLED display, which is a high-end and expensive panel.
OLED, the acronym for organic light-emitting diode, is a display technology intended to deliver a superior user experience compared to LCD ((liquid crystal display) screens.
OLED has higher brightness, better contrasts, faster refresh rates, and a broader range of colors.
Apple started using OLED technology with the release of the iPhone X in 2017. Older models still use LCD technology, which is reflected in their lower costs.
OLED screens are more expensive than LCD screens because of the use of organic material that is hard to manufacture.
Additionally, OLED technology consumes more energy when it displays light colors, while it also has deeper black and has dimmer whites than an LCD screen.
Is The iPhone X Screen Fragile?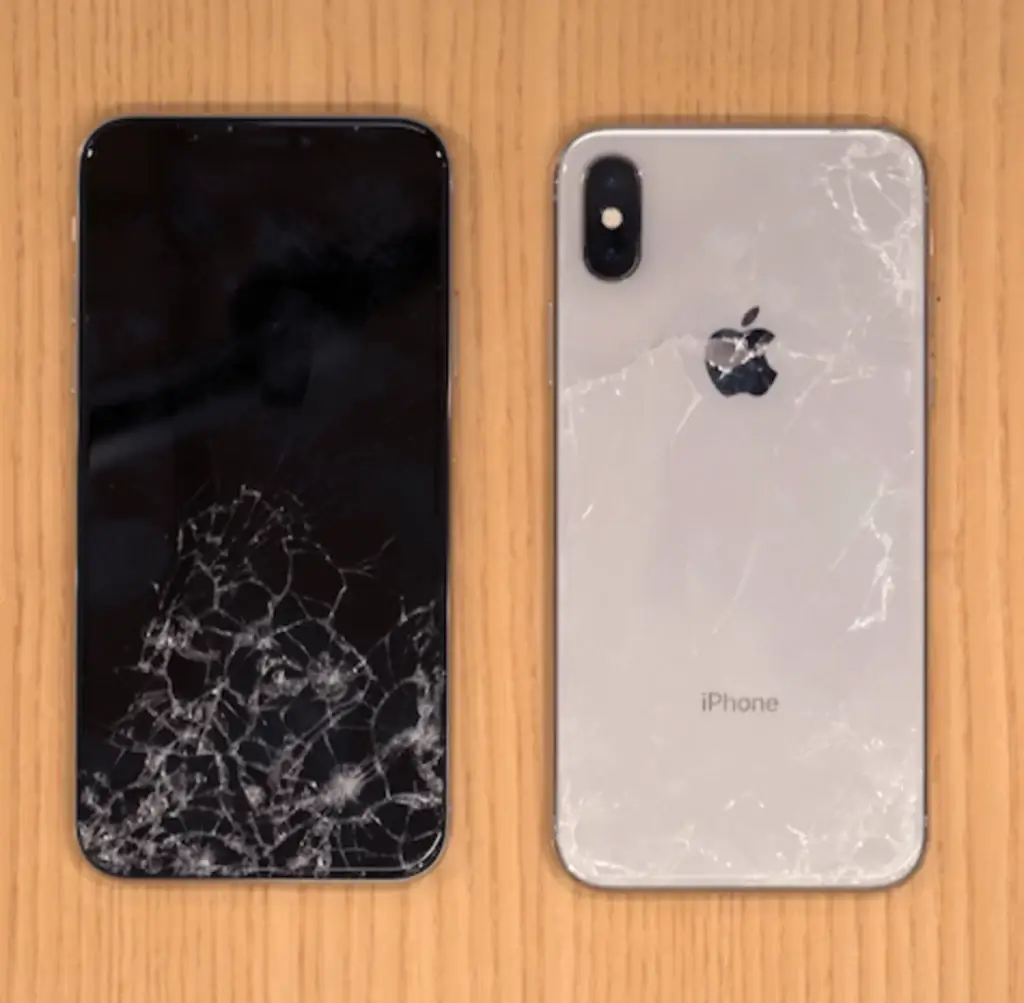 The iPhone X has the Corning Gorilla Glass and a complete OLED screen display.
Unfortunately, multiple tests by CNET have shown that it only takes one heavy drop for the iPhone X screen to develop spiderweb-like cracks.
Those tests involved a drop from three feet- about the height of an average individual's pocket.
Although the tests demonstrated an iPhone X could handle typical everyday wear, they also showed that the OLED screen is fragile.
This was despite Apple's claim that the smartphone was the most durable version yet.
With that in mind, one of the best solutions to avoid a damaged screen (and expensive repairs) is to use a protective case as well as a suitable screen protector.
How Much Does It Cost To Repair A Broken iPhone X Screen?
Apple is trying to shrink all the phone's powerful components into the smallest possible amount of space. For this reason, it's not easy to repair a broken phone.
What's more, it can be costly to repair a broken iPhone X- especially when it's a cracked OLED screen.
Typically, the cost of a screen repair ranges from $280 to $550, which is quite huge given that you already spent $1,000 for the phone itself!
Do you know what's less expensive? Again, a screen protector.
How To Protect Your iPhone X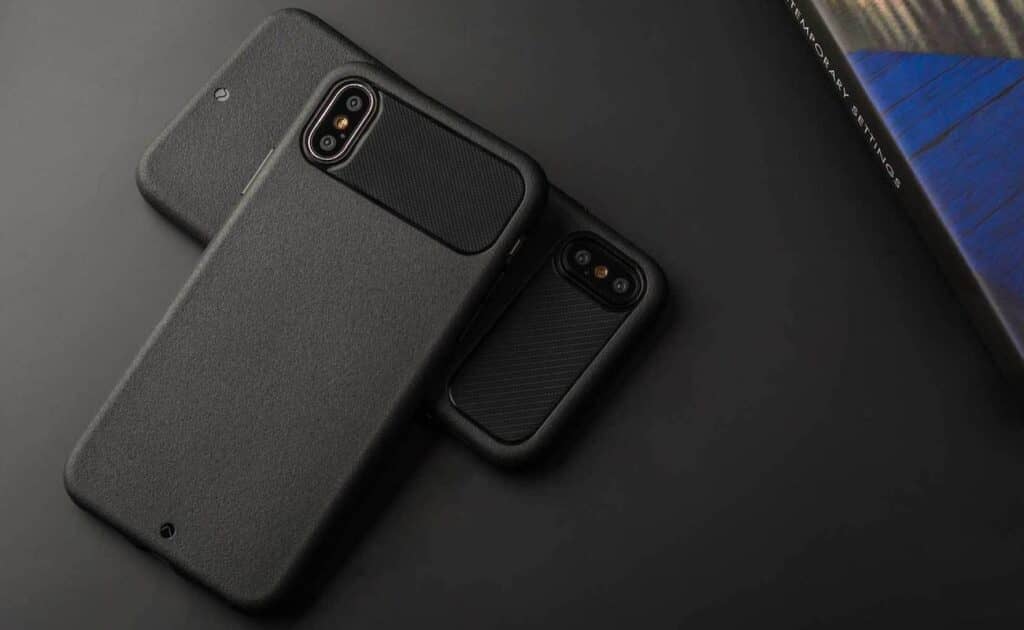 Apple has undoubtedly designed its products to be durable and long-lasting.
However, they are hardly unbreakable.
The iPhone X, for instance, is wrapped in mixed materials including Gorilla Glass parts.
Remember that drop test performed by CNET? It showed that the device stopped working after being dropped face-first at head height.
While you can find plenty of phone cases out there that offer protection for your iPhone X, not every case will be effective.
Indeed, there's a significant difference between a case that provides aesthetics purely for the sake of showing off the Apple logo and a case that is both aesthetically pleasing and protective as well.
With that in mind, always choose a reputable brand.
In particular, look out for ones that can withstand a shock after being dropped accidentally onto a hard surface, such as pavement.
Find one that is heavy-duty and can keep your iPhone X protected so that you can do anything with confidence.
And if you want to prevent your phone from constantly disabling itself in your pocket, it might also be worth it to go for a case that covers both the back and the front!
Durable, Not Indestructible
Now that you've gone through this article, you'll now know the answer to the question, "What is the iPhone X glass made of?"
The iPhone X glass is made out of Corning Gorilla Glass, one of the most durable glass materials available created with a special manufacturing process.
However, it's not indestructible!
If you're concerned about dropping and damaging your phone, it's highly recommended that you use a heavy-duty case to protect your device.
Like almost everything else, keeping your phone in good condition will only extend its product life and maximize its potential- regardless of what it's made of.
Apple has been the dominant pioneer of the mobile tech world for the past two decades. Learn more about what makes their iPhone an icon not just in the present day, but for the ages to come as well!