We live in an era where most of our day-to-day activities are dependent on technology.
Additionally, in the last few years, rapid advancement in technology has made our lives even more efficient and convenient than before.
We can safely say that mobile phones are one of the biggest technological achievements thus far. With a simple swipe or tap on your phone, you can easily deal with everything from buying groceries to transferring money.
While technology has made everything easier, it has also brought some unintended risks. We've all made mistakes with the gadgets in our hands!
So, what happens if you accidentally call SOS on iPhones specifically? Let's explore how to react if this situation arises.
What is 911 or the SOS Service?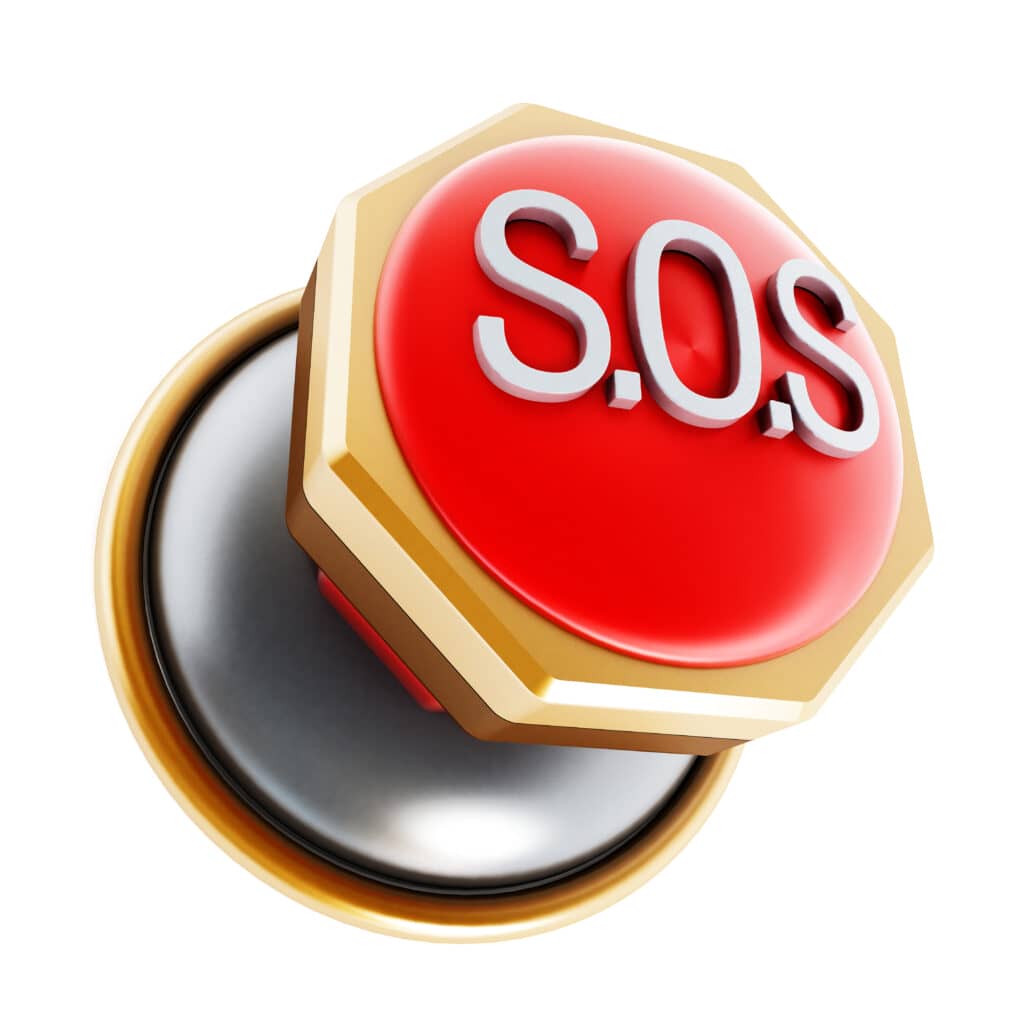 911 – also called SOS – is the emergency telephone number for Northern America.
When dialed from any telephonic device, it connects you directly to the Public Safety Answering Point (PSAP) office. 
The PSAP is an emergency service dispatch office that responds to SOS calls. The operators are duty-bound to take calls, gather information, and send the appropriate emergency response to the location.
The introduction of the SOS facility to mobile phones has proved beneficial because people can be confident that help is just one swipe away. Gone are the days of having to rush to a nearby telephone to make an emergency call!
However, 911 is not the universal emergency number. Therefore, always do your research on what the emergency service number is if you are out of the United States.
In addition to calling the local dispatcher, emergency SOS allows you to add your trusted or close contacts to the list.
After an emergency call ends, the SOS service immediately informs your emergency contacts as well. It does so by sending a text message along with your current location. 
If you stay in the SOS mode for a longer time and move, your iPhone intuitively sends your new location to your emergency contacts.
Why Did My iPhone Call 911?
We've all been in a situation where we accidentally called or messaged someone. Despite being a very useful feature, accidentally calling SOS or 911 can make anyone panic! 
You might wonder how you ended up calling the emergency service. In these cases, you might have accidentally activated the SOS service in the following ways:
Call with Five Presses

If you accidentally press the call button five times in quick succession, it activates the SOS service. The SOS countdown begins with a loud siren; therefore, you can cancel it in time.
Emergency SOS Slider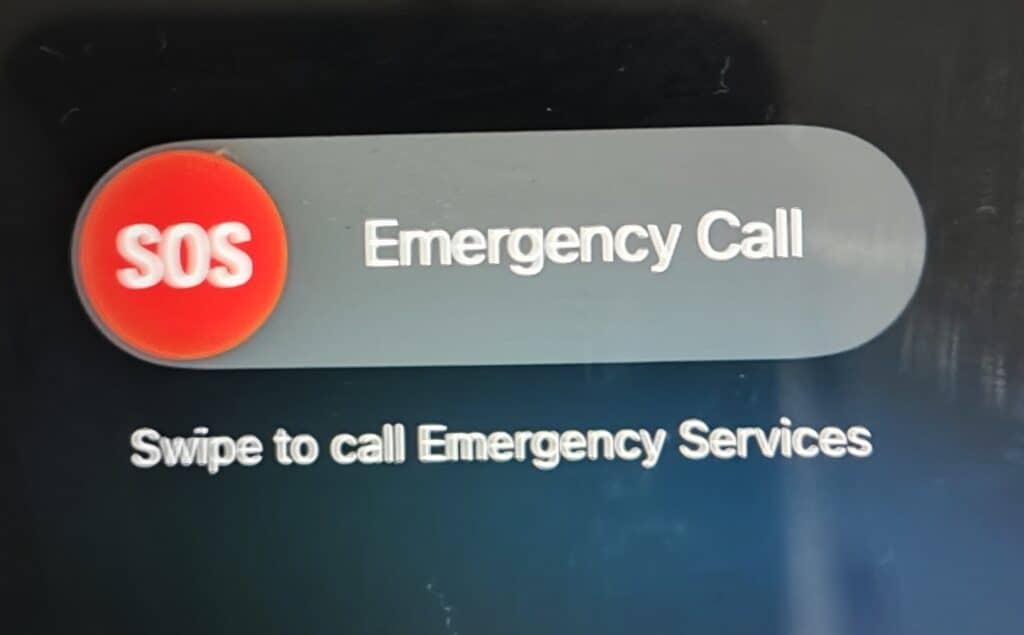 Similarly, you can activate the SOS service by accidentally swiping the "Emergency SOS" slider instead of the "Slide to Power Off" slider. This is a common mistake because the SOS slider pops up underneath the 'Power Off' option.
Call with Hold

Pressing and holding the side button and either of the volume buttons activates the SOS service. However, this service is available only on iPhones 8 and newer.
What Should You Do If You Call 911 Accidentally?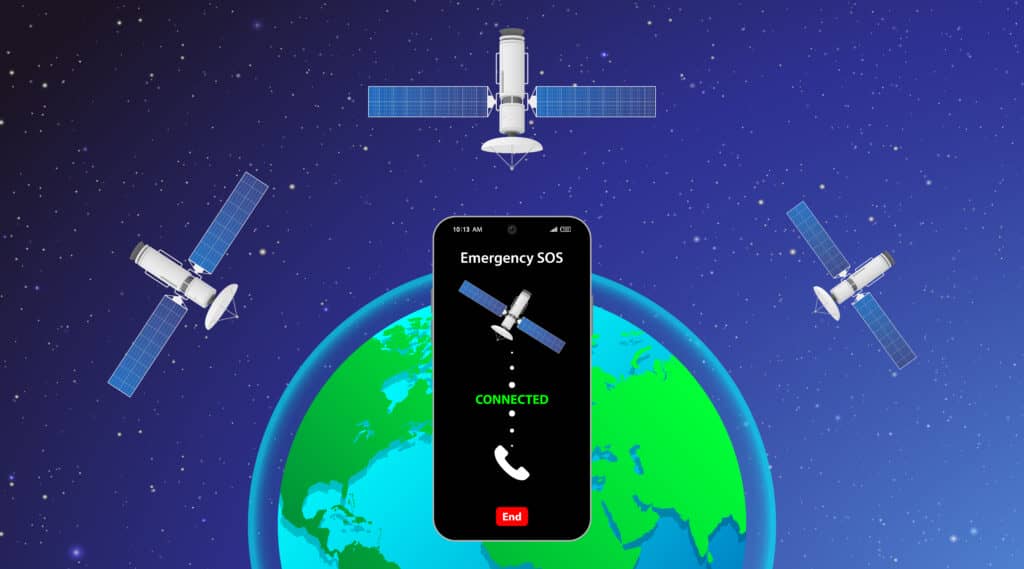 If you end up calling the SOS emergency service by accident, stop the call while your phone is still counting down.
To end the call on iPhone 8 and newer versions, release the side and volume buttons. If you use iPhones that are an earlier version, simply press the stop button. This will show a "Stop Calling" pop-up; tap it for confirmation and it will end the call.
If, in any case, you fail to stop the call before the countdown stops, you should take the call and talk to the dispatcher. The first and foremost duty of the call dispatcher is to send an emergency response to the caller's location.
If you stay silent and do not talk, the dispatcher will still send help to your address. This is because the dispatcher will think that you are in a situation where you cannot talk about a current threat.
Therefore, you should always talk to the dispatcher and explain your situation. It only takes a few seconds to tell the dispatcher that you called by accident and do not need help.
This will save the time of the dispatch office, and the PSAP will spend the resources helping someone actually in need.
Turn off the "Quick Access" Options
Generally, you do not need three different options for reaching emergency services.
Therefore, turning off the "Call with Five Presses" and "Call with Hold" options is a good option. To disable these quick access options, go to the Settings option on your device and look for "Emergency SOS."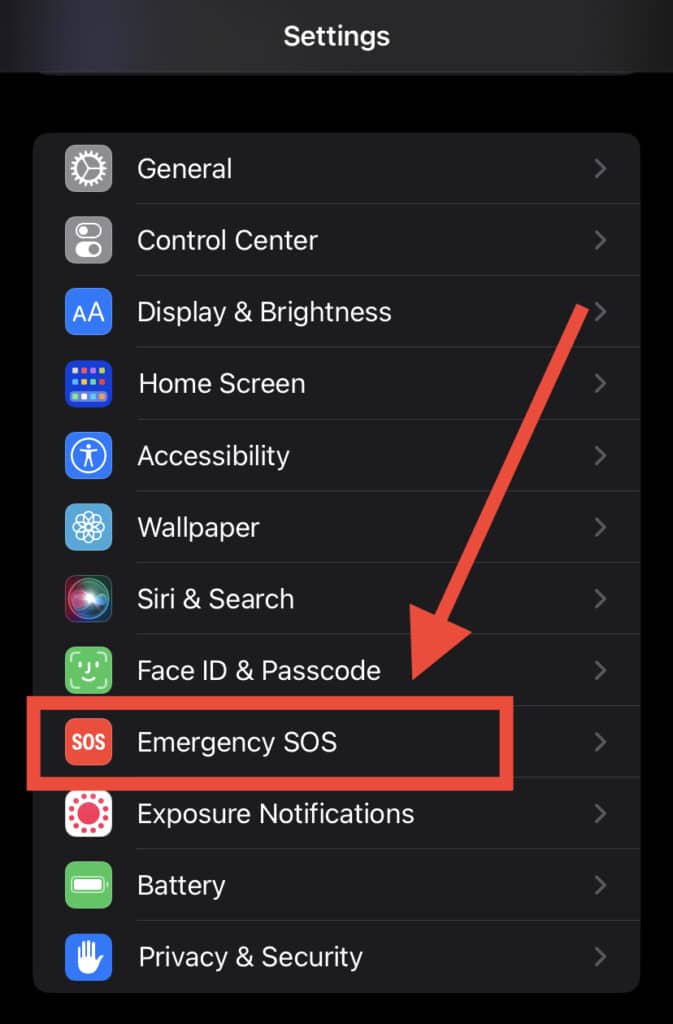 Once you locate the Emergency SOS option, click on it and turn off the "Call with Hold" and "Call with Five Presses" options.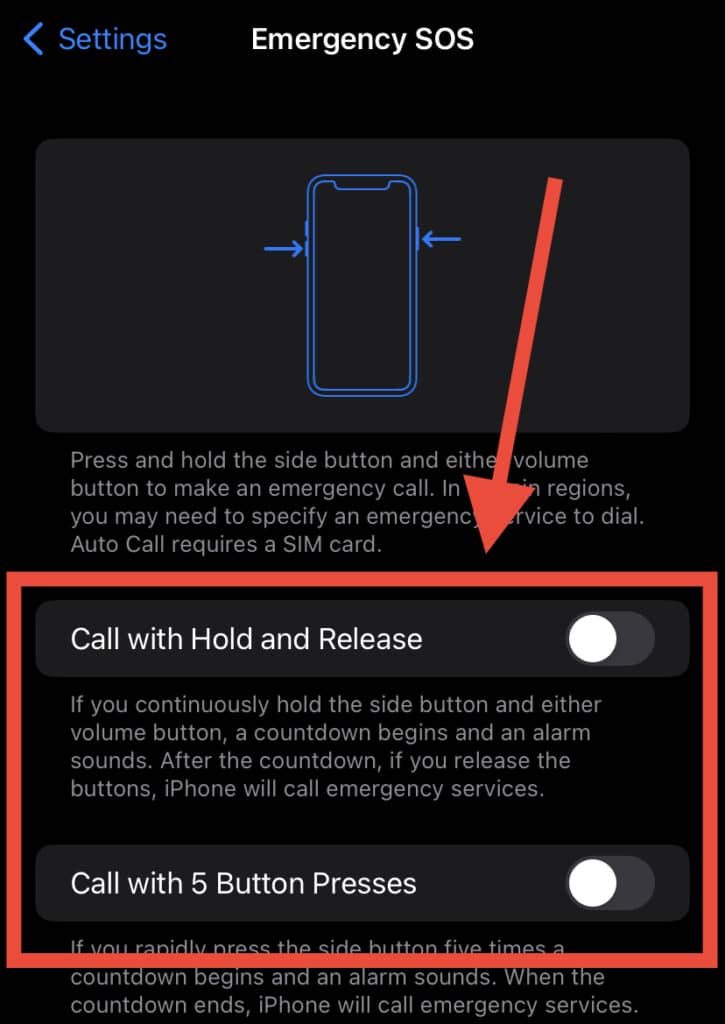 Once you toggle them off, these settings will be disabled. However, you will still be able to activate the emergency response in case you need it.
For that, you need to press and hold the volume and side button for a few seconds. 
When the "Emergency SOS" slider appears, swipe on it, and it will activate the siren and countdown. Even though it takes a little longer than the other two methods, spending a few extra seconds can save you and the dispatch office a lot of hassle.
Carefully Hard Reset Your iPhone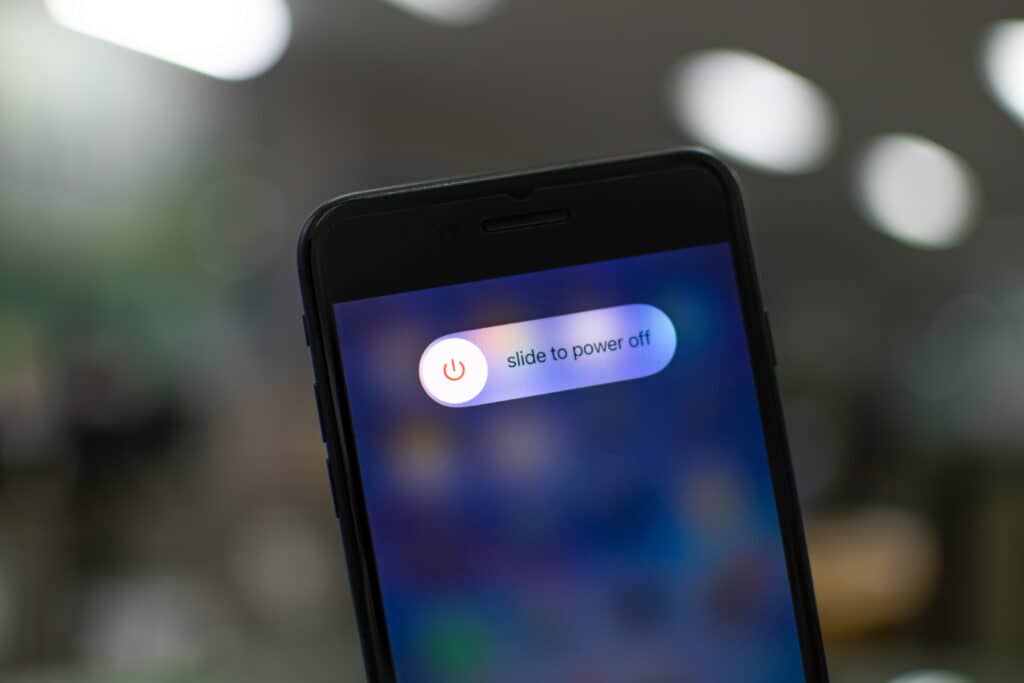 A lot of people accidentally activate the SOS service while trying to 'Hard Reset' their iPhones.
If you use an iPhone 7, pressing and holding the volume and side buttons will 'Hard Reset' the phone. However, the same method will activate emergency service on iPhone 8 and newer.
You should be careful when hard resetting your iPhone to avoid this. For that purpose, quickly press and release the volume up button. After that, immediately press and release the volume down button.
Then, press and hold the side button until the screen goes completely black and the Apple logo appears. This will prevent accidental calls to 911 emergency dispatch services.
Safely Use the SOS Emergency Service
If you are a parent with a toddler or a young child at home, you need to be extra careful with SOS service.
Kids love playing with mobile phones and will often press random buttons. This can result in an SOS call to the dispatcher.
If you do not stop the call in time, a team will be dispatched to your address, resulting in the waste of time and resources of the PSAP office.
Are there Penalties for Accidentally Calling 911?
Everyone makes mistakes from time to time, and calling 911 when you are not in trouble is certainly one of them.
Therefore, you will not get charged or penalized for accidentally calling 911. However, you must talk to the dispatcher and tell them that you dialed the number by accident and are not in any danger.
It's always illegal and immoral to call 911 emergency services as a prank or scam.
In Summary
Technology has brought much comfort and ease to our lives. Correct use of technological devices can even help to save lives!
The SOS Emergency service on our phones is one technological wonder that has saved lives since day one of its inception.
However, it's also quite common for dispatchers to receive accidental calls that people make by mistake.
There's nothing wrong (or that will be penalized) with an accidental SOS call, but you should know how to deal with it! The article thoroughly explains the steps that are necessary to prevent these kinds of accidents in the future.
Hopefully, this will help you be more careful if the situation presents itself at some point!