Video consumption on smartphones has drastically increased over the past few years.
Until just a few years ago, most people spent most of their time watching videos on YouTube.
However, ever since TikTok entered the scene, a TikTok vs YouTube battle has ensued.
So, how do you compare the two?
In this showdown, we take a look at which platform is better- and for whom?
Which one would you choose, and why? Let's get into it!
What Is TikTok?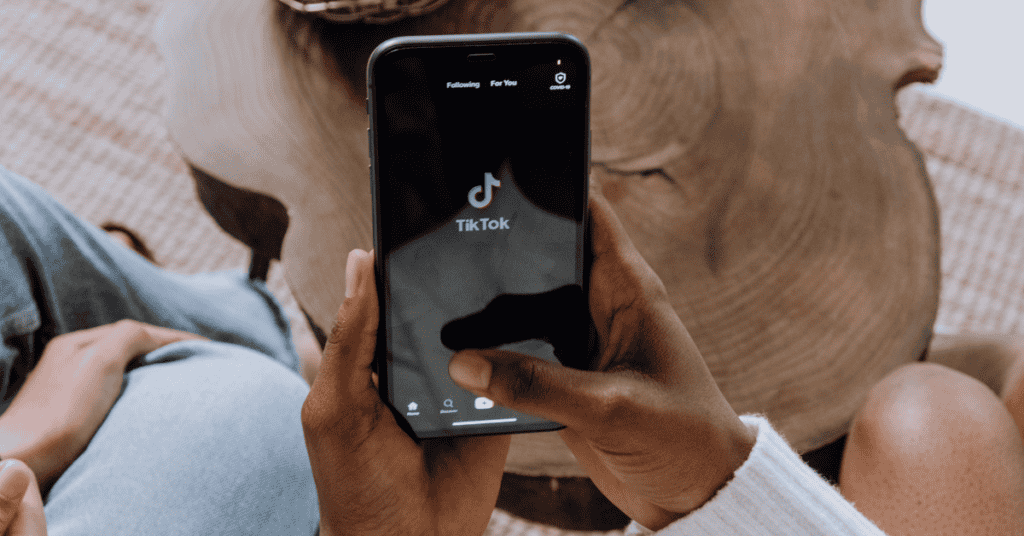 TikTok is a social media platform where you can discover, create, and share short content.
It is a youth-focused platform as most of the content on the platform tends to be created by young people.
Moreover, you can find content encompassing a wide range of topics here.
For example, music and dance covers, motivational speeches, comedy sketches, short dramas, DIY and crafts, and other educational content run rampant.
Currently, TikTok is the fourth most popular social media platform after Facebook, YouTube, and Instagram.
But you may be surprised to learn that TikTok didn't start out as "TikTok". So what was it before?
A Brief History And Evolution
Before it became the TikTok that we know today, it began its journey in 2014 as a popular short music streaming platform called Musical.ly.
Although the first prototype was a site for educational content, it didn't get much traction. That's when the site was transformed into Musical.ly.
In its official launch, creators on this platform were able to make content of fifteen seconds to one minute where they would lip-sync to music and act out skits with dialogue.
In November 2017, ByteDance Ltd. acquired Musical.ly. Then in August 2018, TikTok and Musical.ly merged to form TikTok Inc.
Their initial target audiences were people from China and the US, but the company quickly found that US audiences were much more receptive and open to the idea.
As such, TikTok Inc. focused on expanding more with the US audience in mind.
Why It's Popular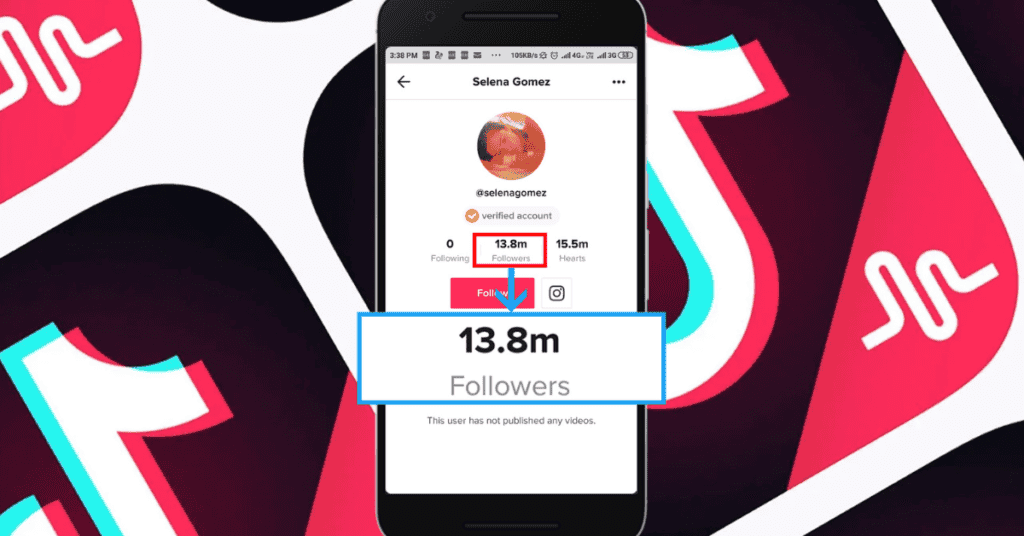 Unlike Musical.ly, TikTok isn't limited only to lip-syncing; instead, it allows creators to craft content of many different kinds.
The wonderful thing about this is that creators can connect with their audience more deeply and emotionally.
For instance, it lets creators make entertaining content and teach their audience valuable things at the same time!
Users can find everything from cute and funny short video clips of pets and babies, to educational clips such as short tutorials, medical information, posts on how to build a good relationship with children, and food recipes.
If everything about TikTok looks and sounds very familiar, it's because there were similar apps that came before it (like Vine and Dubsmash).
Another reason for its popularity is the ability to monetize content.
In this regard, creators with a follower count of one thousand or above can monetize their content.
Viewers can buy coins and send those to creators as 'gifts' using stickers of different coin values. However, the creators must be eighteen years old or above to be able to monetize their accounts.
TikTok is well known for its short content, but it allows a maximum length of five-minute posts and is now even testing ten-minute videos- giving it a shot at competing with YouTube.
Finally, scrolling through the Explore page has been found to release dopamine in users' brains- to which people can actually become addicted!
How It Works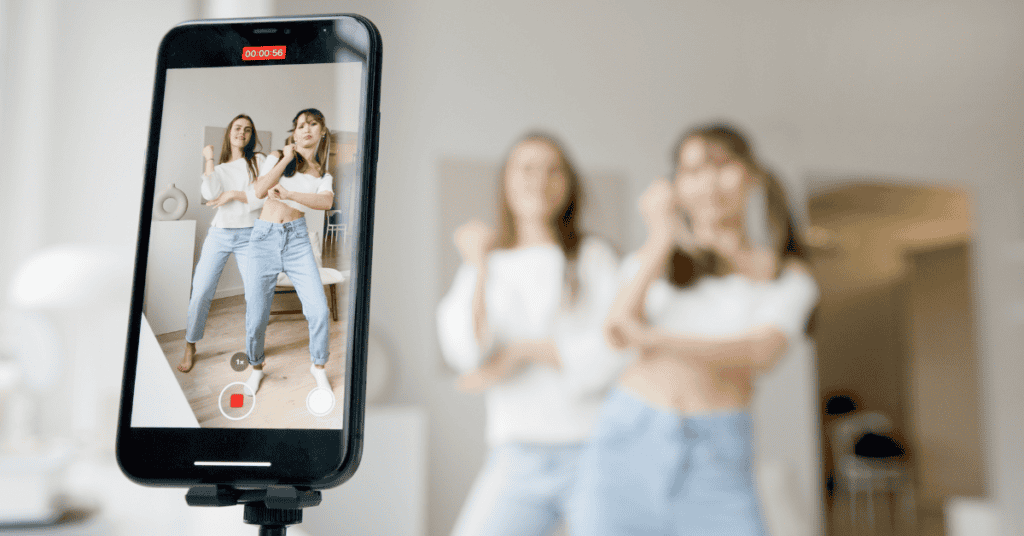 Let's start with the basics of how TikTok works:
Creating TikTok Videos
With TikTok, you can record for as long as ten minutes (although this hasn't been enabled yet in a lot of locations).
You can choose from a variety of sounds and background music to go with your video.
Moreover, you can use various filters and effects to make the clips look more colorful, appealing, and professional.
The TikTok Audience
Just like with other apps, users can follow accounts on TikTok.
TikTok provides suggestions of whom to follow, and users can search and follow their favorite influencers and people who they find entertaining.
TikTok also has a 'For you' page- basically akin to an 'Explore' page where you can discover different content creators.
Users can like, save, and share their content with their friends on TikTok, and also subsequently follow them if they enjoy the creations.
You might even be able to collaborate with some creators and do duets with them.
Moreover, some creators may allow you to download their content and share them on other platforms as well!
The TikTok Algorithm
In the constantly changing algorithm of TikTok, one thing stays constant:
TikTok pushes posts with original and relatable ideas and those that are informative.
In other words, originality and a unique-yet-relatable appeal are key to trending on TikTok.
These reach the aforementioned 'For you' page frequently and can get creators' content trending!
Age Restrictions
The stated minimum age for TikTok users is thirteen years due to the presence of some mature content, although minors younger than the set age can make videos under parental guidance.
The age limit can vary in locations depending on their local regulatory requirements.
While TikTok has set restrictive actions for anyone under eighteen years old, they don't utilize age verification tools so parental monitoring is strongly advised.
What Is YouTube?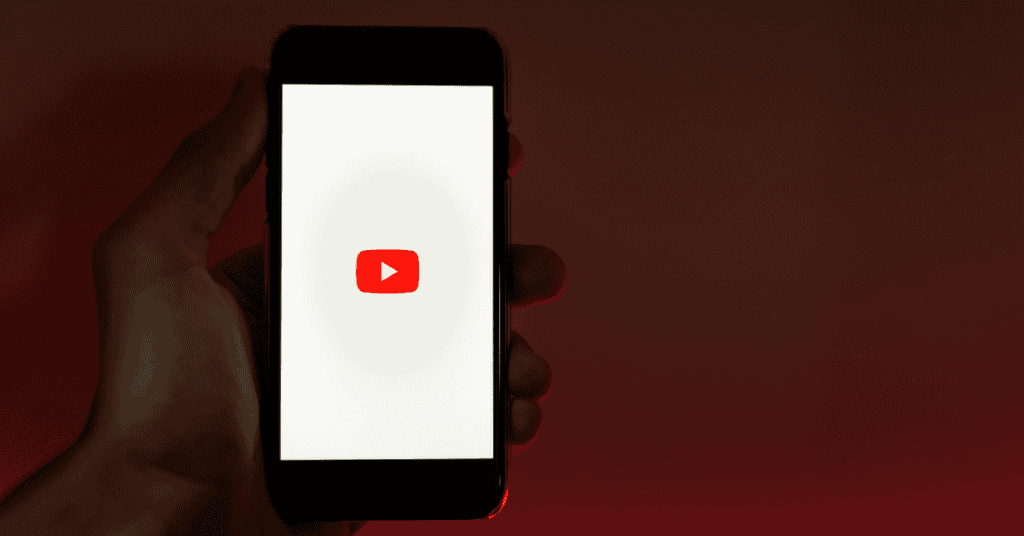 As you're probably already aware, YouTube is a free multimedia creation and viewing platform.
You can make and upload videos and shorts for free, as well as create posts with accompanying photos.
As an audience, you can watch free online videos, like and share them, save them into playlists, download them to watch offline, and even cut some clips from the YouTube videos if the creator allows that option.
Normally, the videos we see on YouTube contain advertisements, which we may or may not be able to skip depending on the length of the ad.
For this reason, there's YouTube premium– a paid subscription for YouTube, where the audience can enjoy ad-free entertainment.
So, who created this beloved visual platform? And what's its history? Why do people love it so much?
Let's find out more about YouTube!
A Brief History
YouTube was founded and launched on February 14, 2005, by Steve Chen, Chad Hurley, and Jawed Karim; three former employees of PayPal.
The three co-owners had an excellent idea of creating a multimedia-sharing platform when they experienced issues uploading videos from a party they had attended.
YouTube was initially started as a platform where people could upload recordings, introducing themselves and their interests.
Unfortunately, that idea didn't exactly succeed as they didn't get the expected response.
Pivoting, the founders decided to focus on making the site a general video-sharing platform, where people would be able to upload and find videos without restrictions.
Jawed Karim uploaded the first clip on YouTube, titled "Me at the Zoo," where he pets an elephant and talks about its trunk.
Google, who had then launched a similar website but couldn't generate much traffic, realized the potential that YouTube had and ended up buying it for $1.65 billion in November 2006.
Before we move on to other aspects, a quick note on how YouTube actually got its name.
You might wonder: How did YouTube get its name?
The 'You' means that the posts are all user-generated, which means that they're created by users and not by the site. Meanwhile, the 'Tube' part pays homage to the old, original term for television!
Its Rise To Fame
YouTube is the largest video-sharing site around the world and the second-largest search engine after Google. It's also very easy to use.
But why is it so famous today?
The reason probably lies with the fact that users can find almost any kind of video content on the platform!
By searching through YouTube channels, it's even possible to find full movies and live streaming of sports, computer games, and other shows.
Marketers and advertisers quickly realized its potential for advertising and boosting sales.
As a result, you can often come across a lot of useful and relevant advertisements on the site as well.
Previously, users uploaded their recordings without much in terms of restrictions. It's a big part of the reason why the platform could pave the way for the wide range of videos we find on YouTube today.
However, YouTube had to create a significant number of guidelines, privacy policies, and restrictions over the years after the audience started raising concerns- which in all fairness has made YouTube a much safer place for the general public.
Scores of video content creators treat YouTube as their primary source of income. The site allows creators to upload videos, monetize them, and earn money from views.
Moreover, creators can make extra money by partnering up with brands and sponsors themselves.
You will find creators uploading videos of many different kinds on YouTube including tutorials, comedy, music performances, and dance.
YouTube has become so popular that even celebrities upload and release their videos on YouTube, communicate with their audience, and earn from the site!
How It Works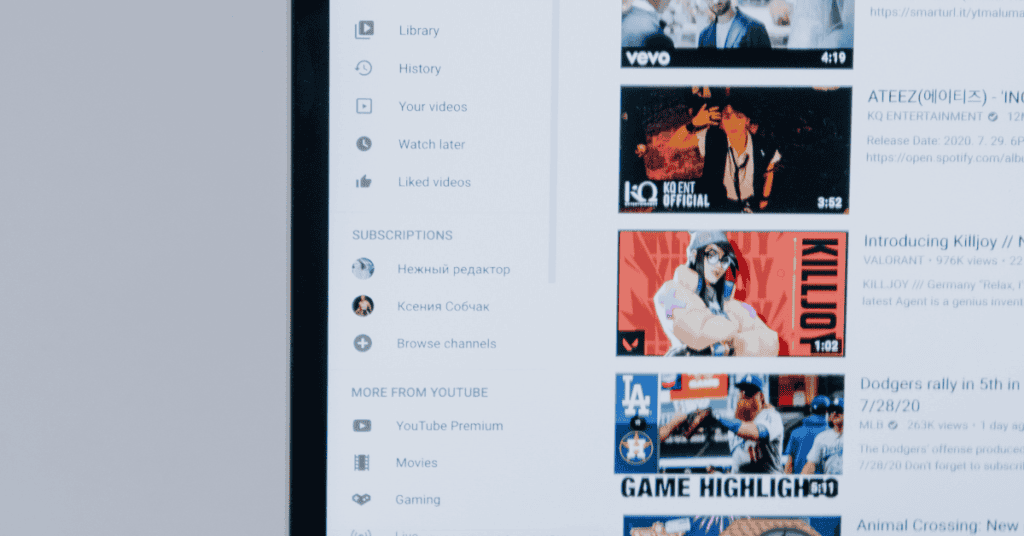 As mentioned earlier, YouTube is a user-generated platform where anyone can create and post their own videos.
Algorithm
The algorithm of YouTube is complex.
Users can control certain aspects such as optimizing metadata- which consists of the title, description, thumbnail, and tags that you use.
However, the rest of the algorithm is a mystery to all of us.
What we do know is that in a very basic sense, YouTube decides the quality of a post by the length of total view time.
If people click out of a video soon after they start watching it, then YouTube pushes it down in the algorithm, subsequently decreasing its value.
Vice versa, if people watch the majority of a video, YouTube then pushes it up when someone searches for a related topic.
Advertising
Advertisers use the site to run Youtube ads for products before, within, or at the end of a video.
Marketers also pay influencers to promote their products within their videos and are mostly in the form of affiliate marketing.
Finally, YouTube content creators can often make money through affiliate marketing by featuring products in their videos.
Suggestions
When you log in to your YouTube account, the site gives you suggestions on your homepage based on their performance and your search results on YouTube and Google.
You'll also find an Explore page, where you can find top trending content overall on YouTube and top-performing content based on other highly discussed topics.
Embedding
If you have a website where you want to showcase videos, it's possible (and often recommended) to create them on YouTube first and then embed them on your website.
Normally if you wanted to host videos on your server, you would need to pay for the extra storage.
However, uploading them on YouTube is not only completely free, but may even create an additional source of income for you!
TikTok VS YouTube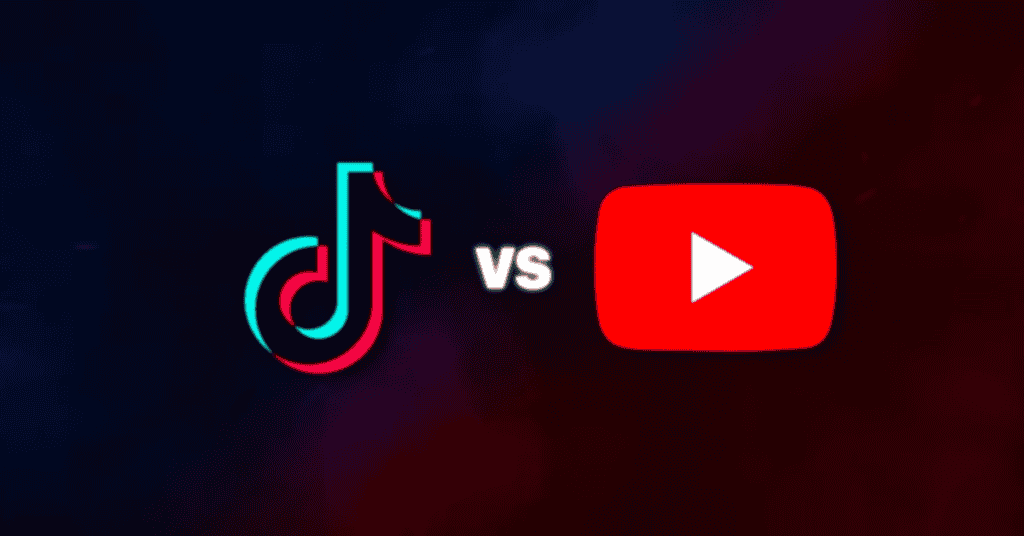 Since TikTok has been performing better than YouTube among certain sections of the audience according to some metrics, it's become popular to speculate upon the differences between the two.
We have discussed some of the major differences as well as similarities for you in the following sections:
1. Ease Of Use
TikTok
You'll find the content you liked or saved in the dashboard of your personal profile.
You have the option to download videos on your phone.
Navigating through the platform can be confusing for a beginner without any prior experience or instruction.
When searching for posts, you'll have to use the exact words- otherwise, you may not find what you're looking for.
Select a few clips, choose a song, rearrange the clips as you like, apply filters and effects- and then TikTok creates the video for you, making it a very easy process!
You can create manually using the record button. Record multiple clips, which you can then edit the duration of later on. In this way, it's possible to make transition videos.
You can premake your videos using other mobile editing apps, upload them on TikTok, and do a voiceover.
You can write anything on the clips with their provided fonts and colors. You can also set the duration and placement for the text to appear and disappear in specific sections.
You can save the sounds and effects used on others' videos so that you can use them yourself later on.
YouTube
Finding videos is easier, as YouTube uses Google SEO (search engine optimization) to give you results for your search. The results you get also depend on how the creators optimize their metadata.
You can navigate across YouTube more easily, as the options are clearly labeled.
You can create playlists where you can save videos for watching later. Your liked videos are also saved in a default playlist.
Sharing to other sites is also easy. Someone viewing them doesn't need to have a Google account.
You can only download the videos on the app and watch them when you're offline.
You need dedicated visual editing apps to create for YouTube and attach music, and that can be time-consuming. You also need to find noncopyrighted music so that your videos don't get copyright strikes.
When writing descriptions, you need to mention the rightful owners of anything you use that's not your own.
2. Content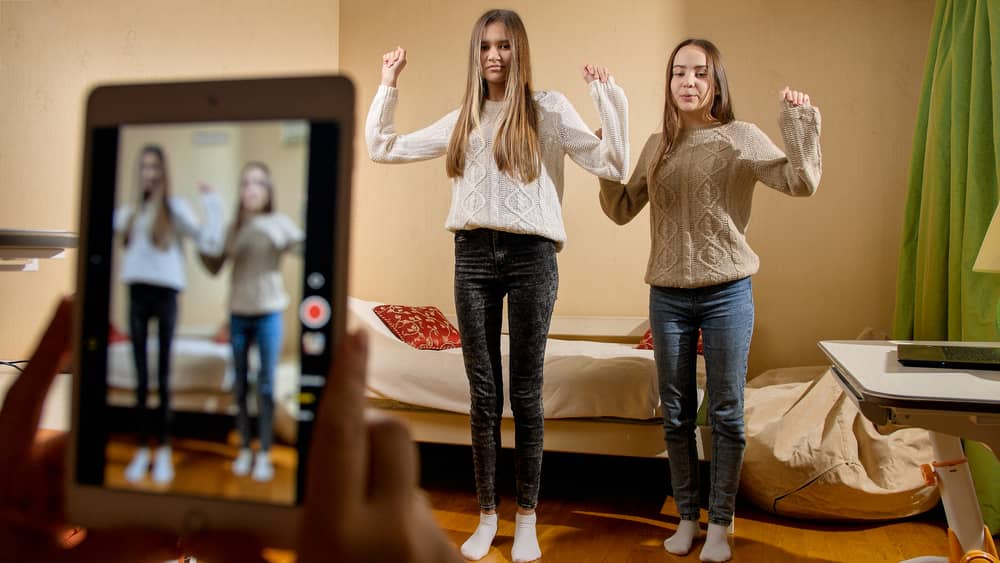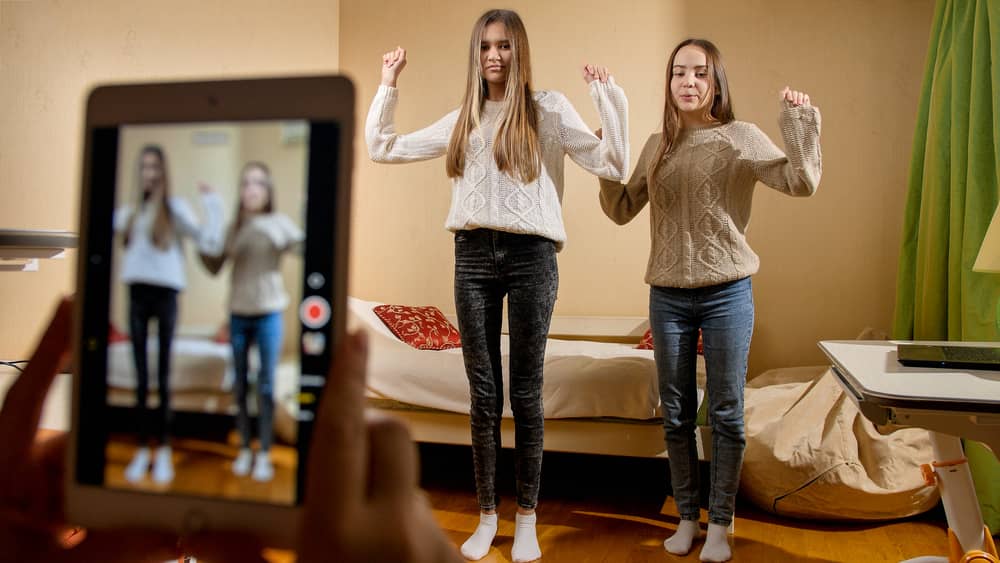 TikTok
Posts are five seconds to a few minutes long.
There's a wide range of genres that you can find on the platform, but you can't save livestreams on TikTok.
You can find short educational recordings and DIY content. However, they won't be in-depth. They are primarily used to take advantage of people's short attention span, and if viewers find the topics interesting, it'll lead them to look deeper into them.
YouTube
Videos are longer, and you can even post live streams on YouTube.
You'll find all types of topics on YouTube. You can even stream while you play computer games.
You can also find full movies and shows, live news broadcasts, and live streams of sports events.
You can find comprehensive educational discussions and DIY content.
As a user, you can use YouTube as both an educational and entertainment site.
3. Viewing Experience
TikTok
TikTok takes up the entire mobile screen as the posts are predominantly vertical in the 9:16 ratio.
You can keep on watching endless recordings by scrolling up. If you want to watch something you previously watched while scrolling, you can scroll down to find it.
You can enjoy TikTok without interruption since ads don't pop up randomly.
On your home page, you'll find options for watching 'For you' page posts and posts of people you're following.
You can also specifically choose to watch clips by your friends.
YouTube
You can pull down the view while watching a video to search for or explore other things to watch. The video will continue playing unless you close it manually.
Videos on YouTube are primarily widescreen, and it's possible to expand the screen and watch in fullscreen view.
You can connect your YouTube to other devices such as your TV for a larger viewing experience.
Ads can interrupt you right when you are in the middle of enjoying a video on YouTube. You can skip those ads if they allow the option.
4. Advertisements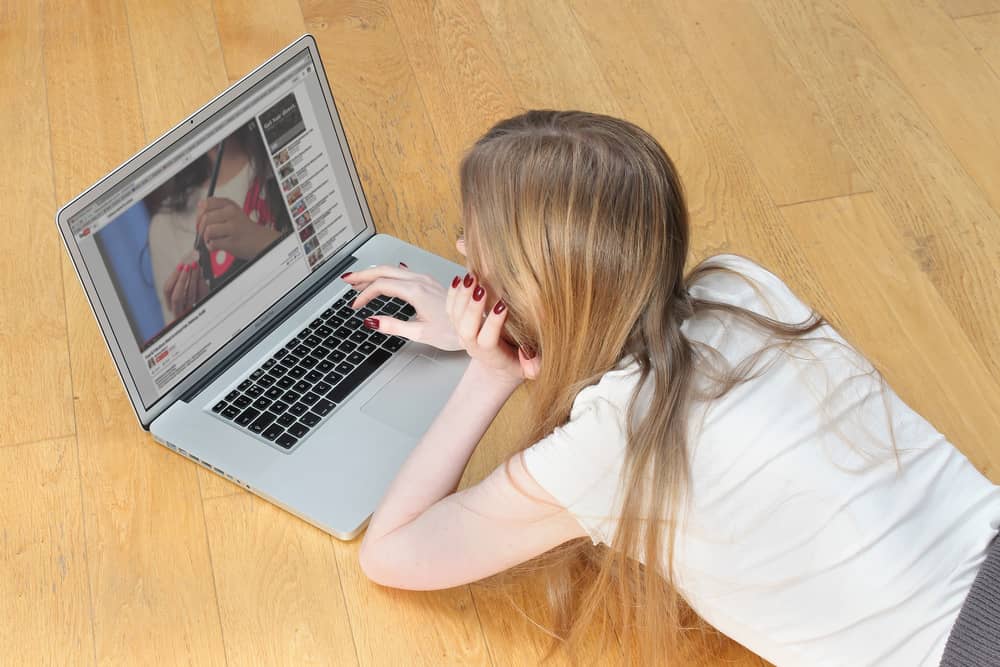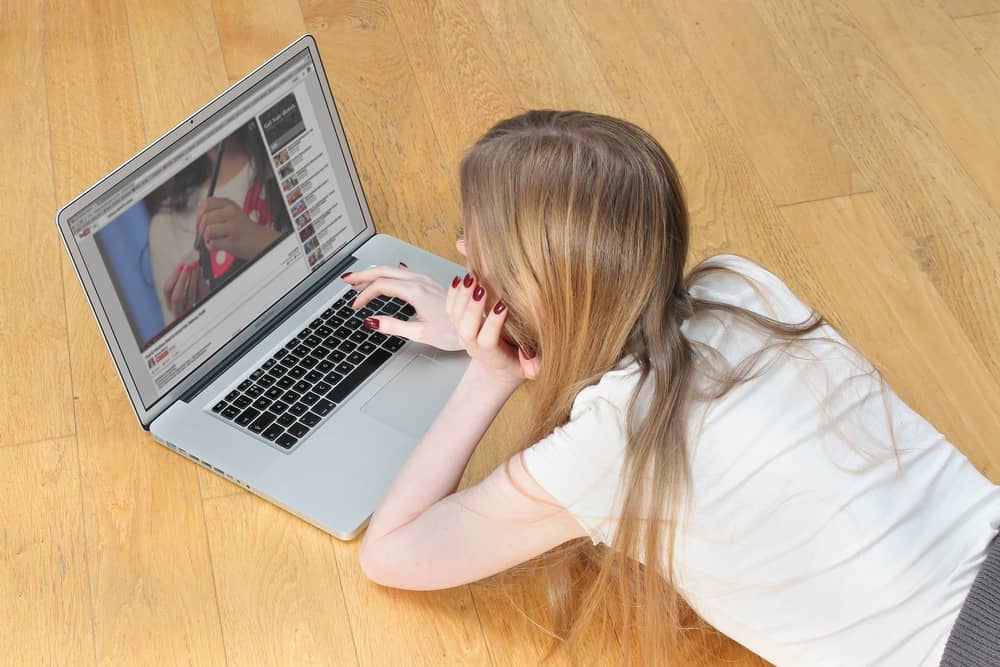 TikTok
TikTok doesn't have direct advertisements.
Instead, you'll find creators advertising other brands contextually.
You'll find a lot of sponsored content, where the creators talk about the products from other brands and posts where the creators advertise their merchandise.
YouTube
Every video has advertisements in it in the beginning, in the middle, or the end. Creators can earn from these based on how many ads they allow in their content. You can skip these ads if they give you that option.
Brands also sponsor creators, where they then promote a product or a service with a link in their description box.
Creators also try out and demonstrate some of those products and services for you to understand them even better.
5. Earnings
TikTok
The only way creators on TikTok can make money directly is through the gifts option on individual content. However, that doesn't provide any considerable income.
Fans gift coins to their favorite creators by buying them first and then giving those to the creators in the form of stickers.
Content creators here can only earn with passive options. They promote their own business here, sell courses, or make custom artwork and music through special requests on TikTok.
As a creator, you can only put your link in your bio.
YouTube
YouTube has a diverse set of options to earn money. Creators can directly earn from their total playback time.
They also make passive income from promoting brands and other sponsored content and from the ads that they allow to play.
Creators can also earn through collaborations on YouTube with brands or other content creators.
As a creator, you can link websites on every content here, be it your own business, affiliate links, or links to other brands and companies.
6. TikTok Vs. YouTube Shorts: Which One Is Better?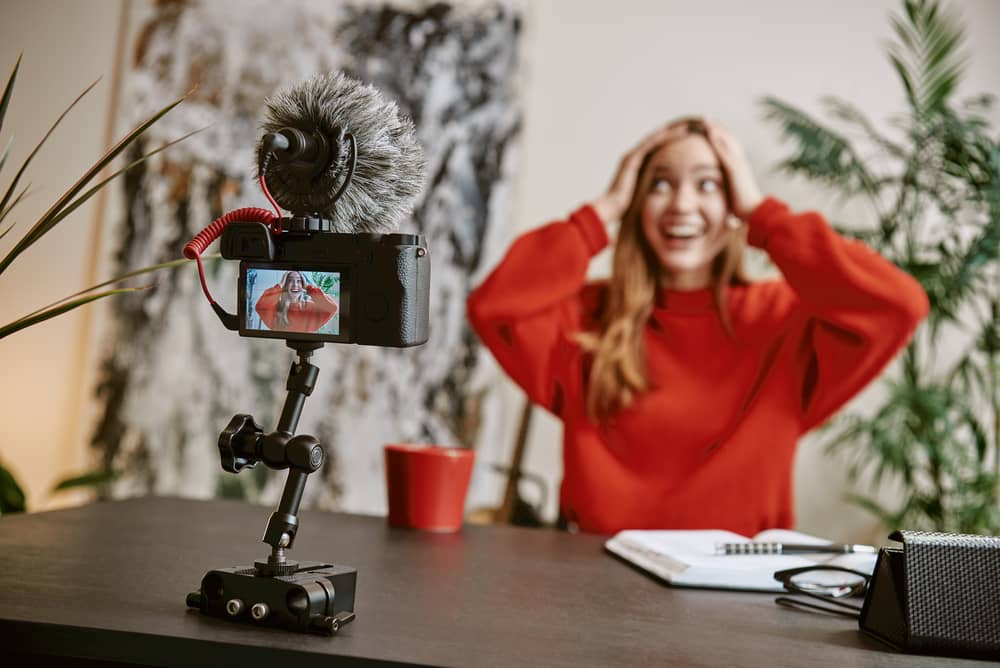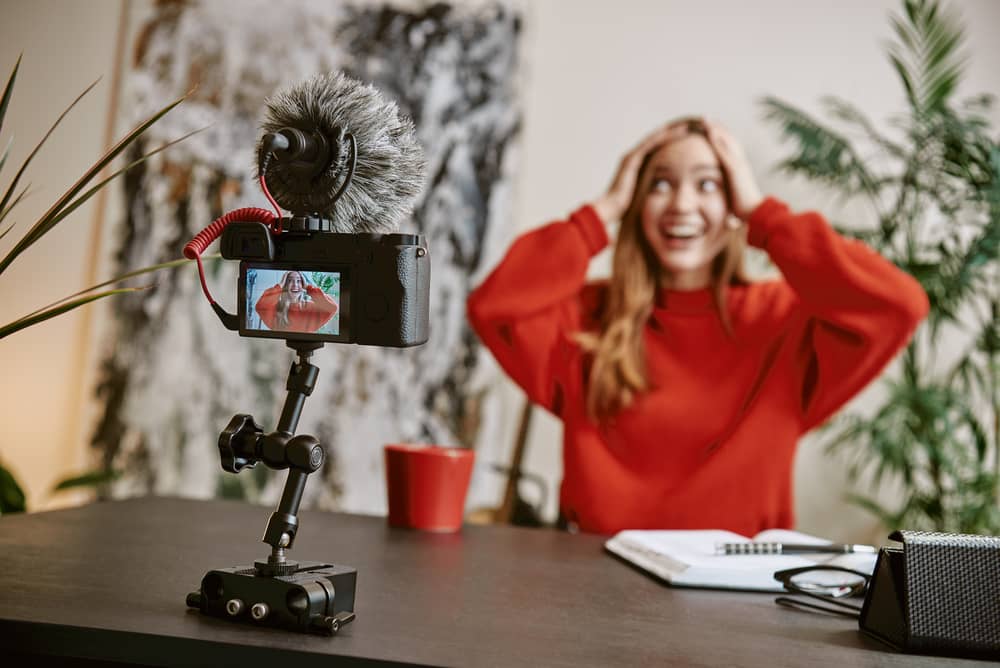 TikTok
On TikTok, you can scroll up and down to watch new entertainment pieces, discover creators, like and comment on clips, save them to your playlists, and even download them to your phone.
YouTube
YouTube shorts simply mimic TikTok. You can scroll through them, like, share, and comment on them. However, you can't save or download them.
7. Which Platform Is Better for Advertising Your Business?
TikTok
You can advertise your business through your own content or short content by other creators, as well as through the link in your bio.
YouTube
You can advertise your business through direct ads or through creators on this platform with detailed reviews.
8. Which Platform Is Better for Affiliate Marketing?
TikTok
On TikTok, people can review products or services of the brand they're affiliated with.
However, they can only put links in their bio, which is a very limited option.
You can only put one link, and can also do that only if your account is a business account.
YouTube
People can carry out detailed reviews about the products or services of the brand they're affiliated with.
They can also put as many links as they want to the affiliated websites in the description.
Creators can put links in the description box of every video they publish. This also puts the affiliate providers at an advantage.
9. Which Platform Do Creators and Influencers Prefer More?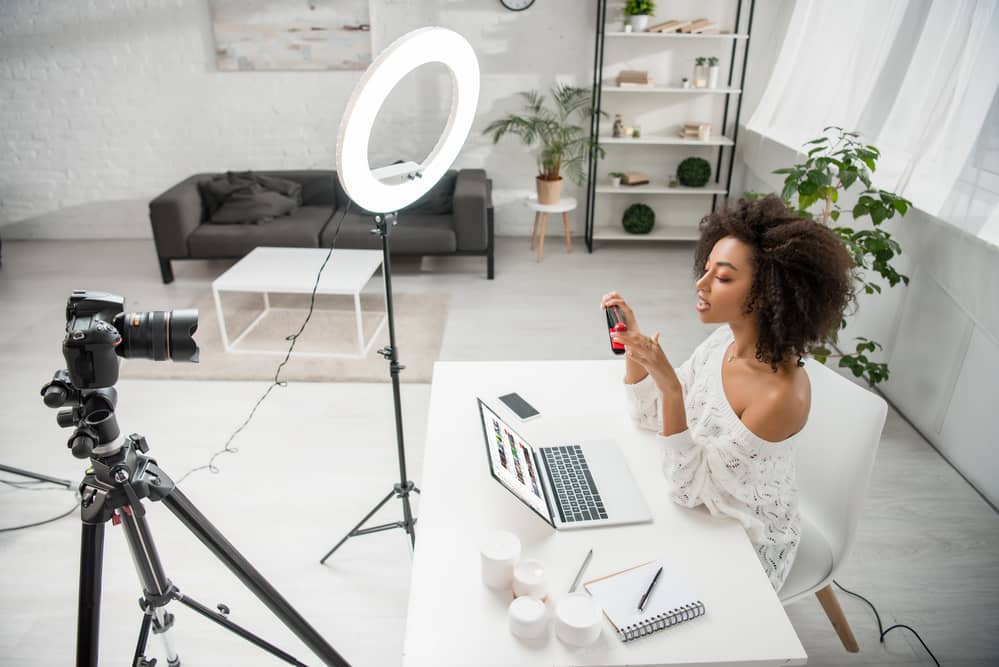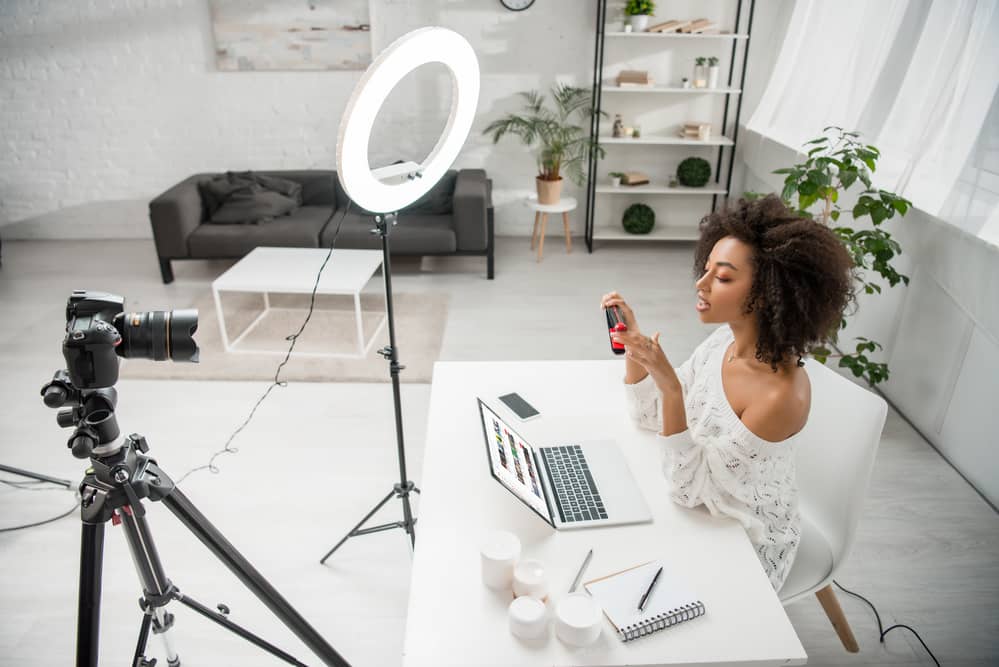 TikTok
TikTok is excellent for grabbing people's attention and creating entertainment on different topics. So, creators and influencers prefer TikTok for this purpose.
Creators and influencers who own businesses also use this platform for advertising their products and capturing people's attention with mesmerizing clips.
The majority of income that creators and influencers make from TikTok is passive.
YouTube
Creators and influencers can make longer, detailed videos on YouTube, which not only grab attention but also inform the audience about things in detail.
They can earn directly from what they post and from passive income sources such as affiliate marketing, selling their products and merchandise, and sponsored segments. So, creators and influencers prefer YouTube more for revenue.
10. Which Platform Has a Better Reach?
TikTok
The algorithm changes frequently. However, they always push original content that stands out from the rest. For this reason, the reach here is better.
It's easy for the newbies to grow in this platform once they crack the algorithm.
For the established creators and influencers here, they continue growing as the reach is often in their favor.
YouTube
The YouTube algorithm is a mystery for everyone, especially the creators and influencers.
The creators whose content always gets better reach get pushed up in the algorithm. Due to this, the previously established creators and influencers prefer this platform.
However, anyone new to this platform has a hard time establishing themselves as the algorithm only pushes up the creators that already have a decent reach.
TikTok vs Youtube, The Final Verdict: Which Platform is Better?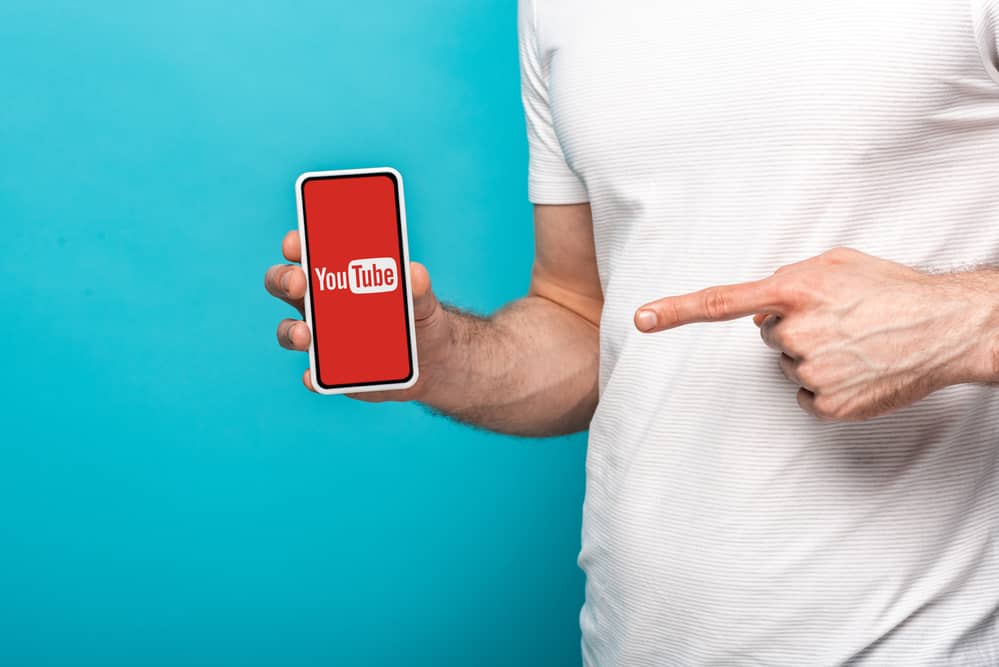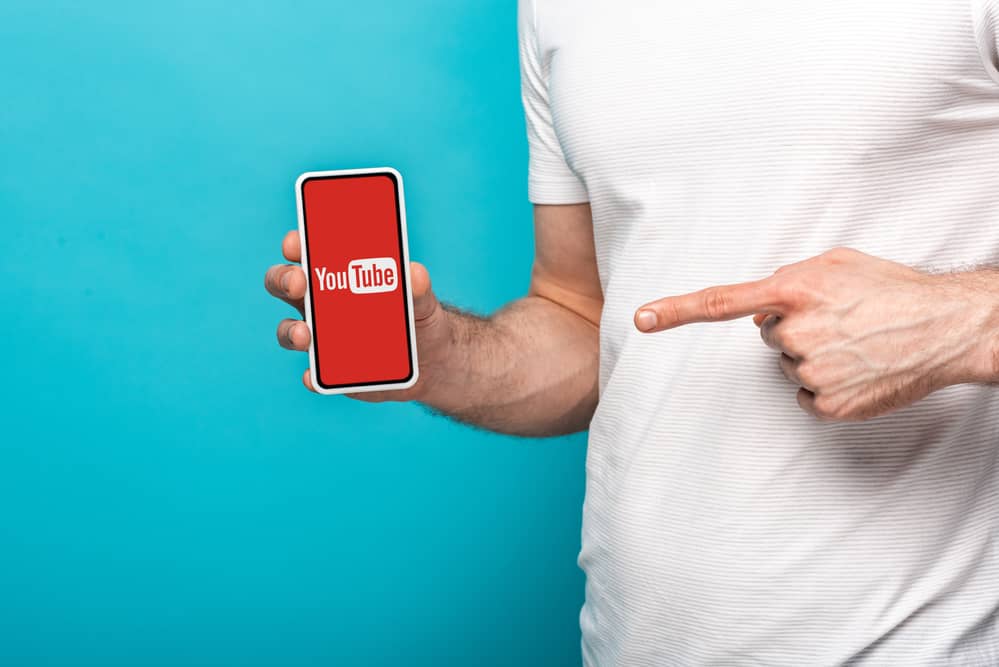 Let's take a look from all three viewpoints:
The audience
The marketers
The creators and influencers.
From an audience's perspective:
Those who prefer entertainment, especially teenagers and young adults, will opt for TikTok.
On the other hand, people who are wanting to learn something in depth are more likely to choose YouTube. As such, there's always going to be a tug-of-war here.
From the marketers' perspective:
From the marketers' perspective, TikTok brings passive revenue. It's a place where they can grab people's attention and create a buzz.
YouTube provides opportunities for both direct and passive income.
Marketers, especially those with an online business, can bring people directly to their storefront and enable purchases.
Moreover, they can create more awareness and engagement for their brands. So, marketers generally prefer YouTube over TikTok.
Established creators and influencers:
Creators and influencers tend to prefer YouTube more for now as it brings them more overall income through views and playtime, sponsored segments, and affiliate commissions.
Those who are just starting prefer TikTok more to gain fame, but they look for other avenues to generate an income.
So overall, YouTube is more favorable from an established creator/influencer perspective but TikTok is more favorable for beginners.
All perspectives combined, YouTube is the overall winner because the depth and breadth of content and income opportunities it provides are yet to be matched by TikTok or any other platform!
In Conclusion
Both TikTok and YouTube are two top-performing video platforms that are constantly evolving while catering to a growing user base.
Moreover, both attempt to mimic as well as differentiate themselves from each other.
Each platform has its unique strengths and shortcomings. But in this epic battle of TikTok vs YouTube, can one of them be declared better than the other?
Well, for most people, it has to be YouTube.
However, you might find TikTok a better alternative, and there would be many good reasons for you to think so.
Share your thoughts, and let us know in the comments below!
The latest smartphone technology got you feeling amazed? Click HERE for a deep dive on the State of the Smartphone in 2022 (and beyond!)