Struggling with Samsung read receipts that refuse to cooperate? You're not alone, and the frustration is real. But don't let this tech hiccup ruin your day.
We've got the solution you need, wrapped up in a simple guide that speaks your language. Stay with us, and let's turn that digital frown upside down!
In a hurry? We care about your time, so here's a quick answer to the question you're looking for!
If your Samsung read receipts are not working, ensure that you have the latest version of the messaging app, and that read receipts are enabled in the settings. Both sender and receiver must have this feature turned on. If issues persist, clearing the app's cache or contacting support may resolve the problem.
Why Do Some Messages on Samsung Say Read While Others Don't?
It happens due to the read receipts feature. If you have this feature turned on on your phone, people will see "Read" when you open and read their message. In other cases, if the person has read receipts off, no one will get a signal of "read."
How Do I Get My Read Receipts to Work Again?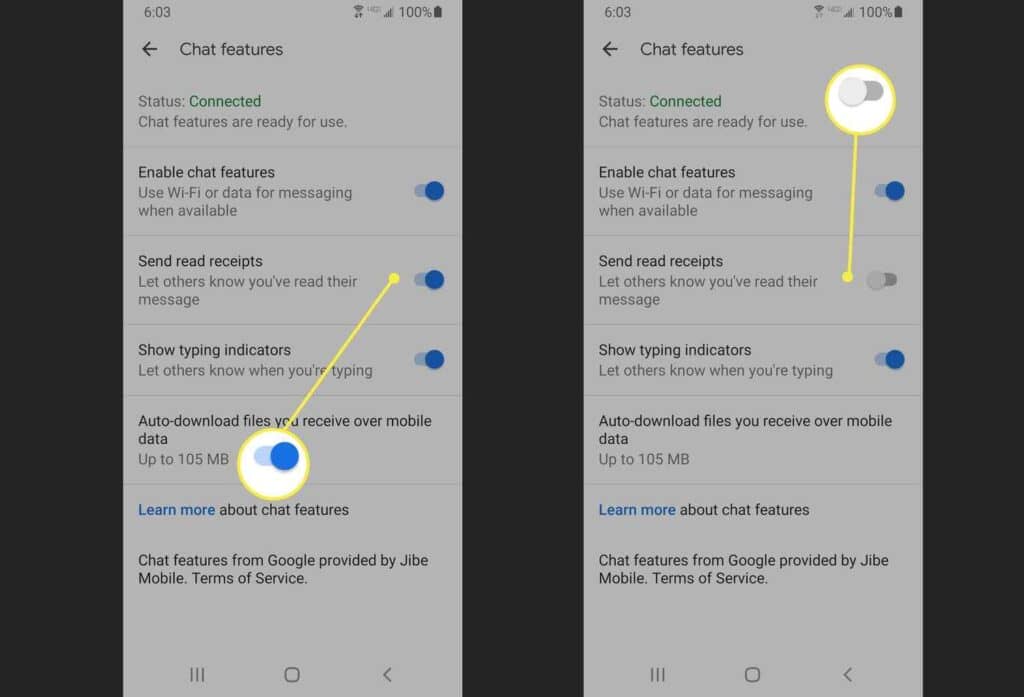 There is a link between read receipts, RCS (Rich Communication Services), and chat servers. 
Samsung phones don't have a setting to turn on/off chat features or a status indicator to tell if your phone is associated with RCS.
To get your read receipts to work again, try this method:
Install Google Messages from the Playstore
Set Google Messages as your default messages for the moment
Go to Settings, turn on the chat features, and wait until you see "Connected."
Once you see "Connected," set Samsung Messages as your default messages
Now go to Settings and turn "Send Receipt" off and then on again
Check your read receipts by sending a text to your Samsung friends
How To Turn on Read Receipts on Samsung Phones?
Every Android phone comes with a read feature only for MMS. However, read receipts won't work if you send messages as SMS because you're sending messages to a non-compatible phone.
If you want to turn your read receipts on, follow this method:
Open the Samsung Messaging App
Tap on the three dots in the top right corner
You will see a pop-up menu. From there, select "Message Settings."
Now select "More settings" and then "Text Messages."
Here, you'll see some options with toggle buttons. Look for "delivery reports."
Press the toggle to turn it on. The color will turn blue from gray.
The blue color indicates that your read receipts are now working. If you want to read tickets for MMS, turn "read receipts" on for your multimedia messages.
Then, find "Multimedia Messages" from the message settings and repeat the same process.
How To Turn Off Read Receipts on Samsung Phones?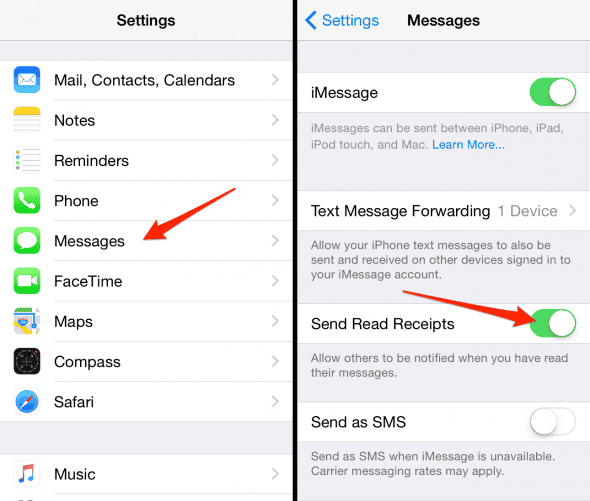 Read receipts might seem extraordinary to people who consider them privacy invaders. They want them disabled since they have no interest in hearing back from the recipient about whether or not they received the message. It's just as simple to disable read receipts as it is to enable them.
Go to your message app and tap on the three-dot button
Now go to message settings > more settings > text messages
Find "delivery reports" and turn them off by sliding the button to the left
You can do the same to turn off read receipts for multimedia messages. When you see the button turning gray from blue, you know that reading receipts has become incapable.
Do Read Receipts Disappear When Blocked?
You might have many numbers on your blocklist because everyone does. Or you are the one who is blocked; who knows?
Whether you have blocked someone or someone has blocked you, do read receipts disappear when stopped? 
Well, the answer is yes. When you block a number, you no longer send messages. Therefore, your read receipts will be stopped at either end, even if both people have this feature.
In addition to that, when you unblock a number, you won't receive tons of blocked messages.
Therefore, read receipts won't return any blocked messages that the other person had tried to send you. Blocking will delete every MMS and SMS.
Speaking of turning off the receipt for a specific person, it won't happen. You can block read tickets for all or block that one contact and no one can turn on or off read receipts for only one person.
Why Are Read Receipts Shown Even When Switched Off?
A read receipt notifies the sender that the recipient has opened the message. Some people favor this feature, while others like it turned off.
However, some people believe their read receipts feature is malfunctioning. The recipient can see 'read" under their message even when the part is off.
It might be due to a bug. These people have temporarily solved this problem by restarting their devices. If you face the same issue, you can continue using your phone.
Why Does It Say "Read" Even Though the Person Hasn't Read the Message Yet?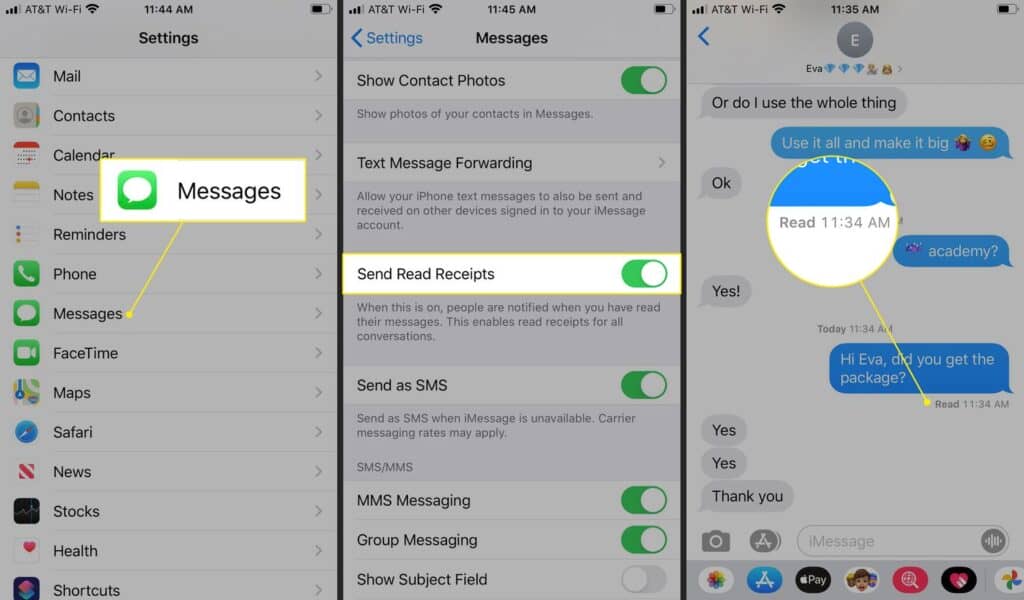 The app will mark your message as "read" when it indicates the person has either opened the app or is already using it but has not seen your message. To confirm this, you can double-text the person or even call them.
How To Know If Someone Has Read My Message Without the Read Receipts on Whatsapp?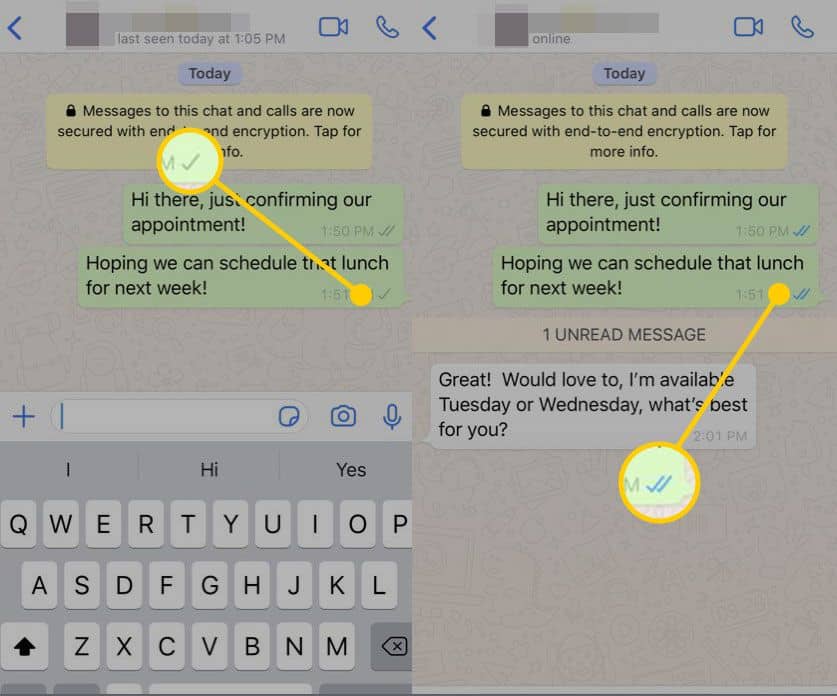 The read receipts feature only works with written messages, not voice messages on WhatsApp.
So whenever you send voice messages to that person, you will see blue ticks (read receipts) as they read your message.
A blue check mark will only appear after the is audible, so verify the data to see when information has been made accessible.
Summary
Read receipts can be constructive when it comes to relationship bonding. Turning them on gives the impression that you are honest, accountable, and, more importantly, a grown-up person.
However, some people still feel uncomfortable with this feature, as it can create a fuss about not getting responded to on time.
If your are not working, help yourself with this article. Hopefully, it will aid you in every instance related to the read receipts.