The Samsung Galaxy Note 9 was released in 2018 to much fanfare.
Bigger and sturdier with great features to boot, it would appear to be especially good for those who travel frequently.
So, the question remains: Is the Samsung Note 9 allowed on planes?
Yes, indeed-y.
You can happily carry your Note 9 device aboard an aircraft and use it as you fancy (without a data connection, of course).
The Galaxy Note 9 has not been banned by any airline company either in the United States or in other countries.
That means that while traveling on flights, you can freely use your Note 9 to watch downloaded movies offline, listen to music, work on your office projects, or read eBooks.
In fact, many people actually prefer the Note 9 over the iPad Mini or other tablet because it is just as effective for entertainment and work despite its compact size.
Can You Take A Samsung Note 9 On A Plane?
The short answer is yes. You can take your Samsung Galaxy Note 9 on a plane without having to worry about being denied boarding or informed that the portable electronic device is banned.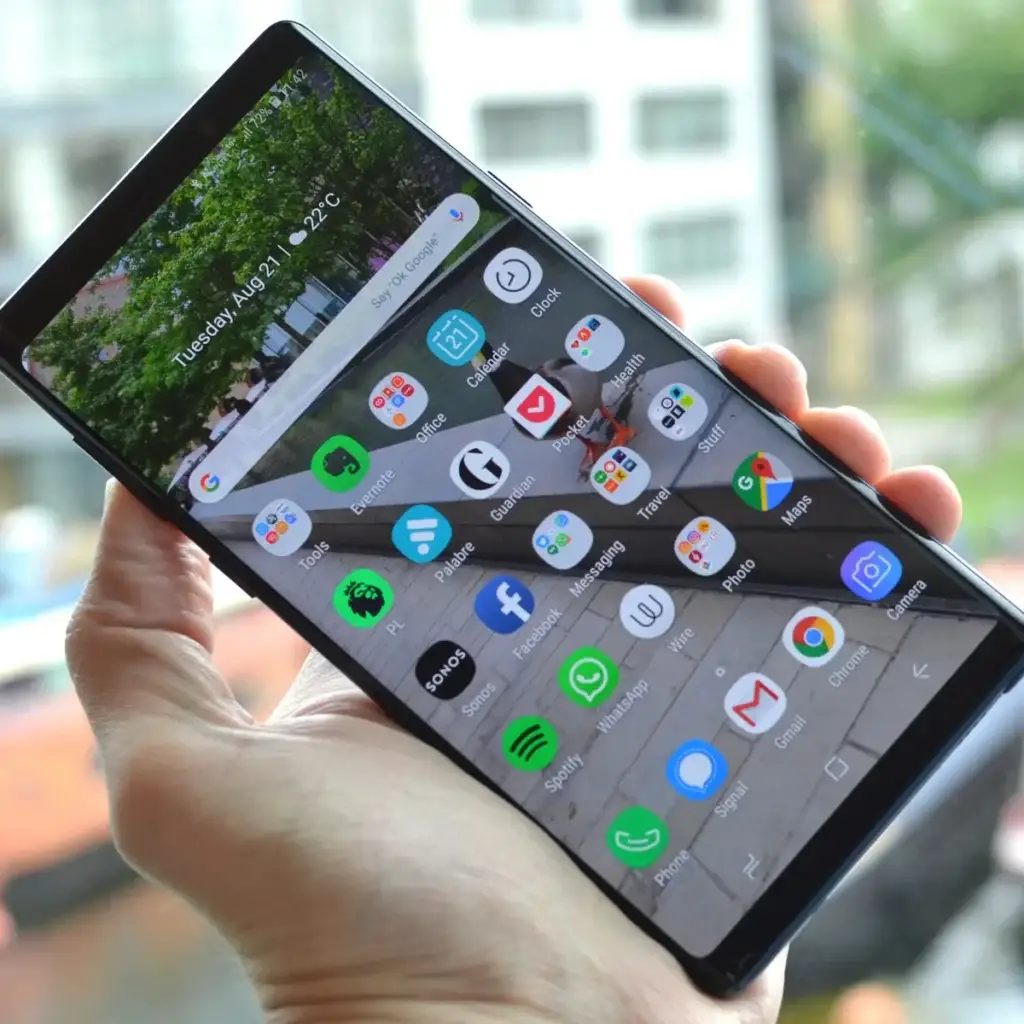 When it comes to Samsung products, it is the Note 7 that is notorious for being banned by airlines.
This is as a result of reports that Samsung Note 7 phones contained hazardous materials that made them significant fire hazards.
As more than 30 reported incidents of 'explosions' took place in 2016 after its release, the news quickly spread- resulting in a blanket ban by all airline companies for the safety of all those aboard.
As fire accidents in an airplane can obviously be disastrous in several different ways, airline authorities rightly did not want to take any risks at all with their passengers' safety.
However, other Samsung models were (and are still) perfectly safe for in-flight use. There's no problem at all with carrying your Note 9 and using it during air travel- just don't be surprised if you catch some worried glances looking your way!
The Galaxy Note 9 is considered a highly useful model despite its bulkiness, as it is essentially akin to using a mini version of a laptop.
It can be a smarter solution than carrying both a smartphone and tablet together, and the Note 9 works great as a combo device that offers the best of both worlds.
Which Samsung Phones Are Not Allowed On Airplanes?
The Samsung Note 7 is the only phone model that is not allowed on airplanes.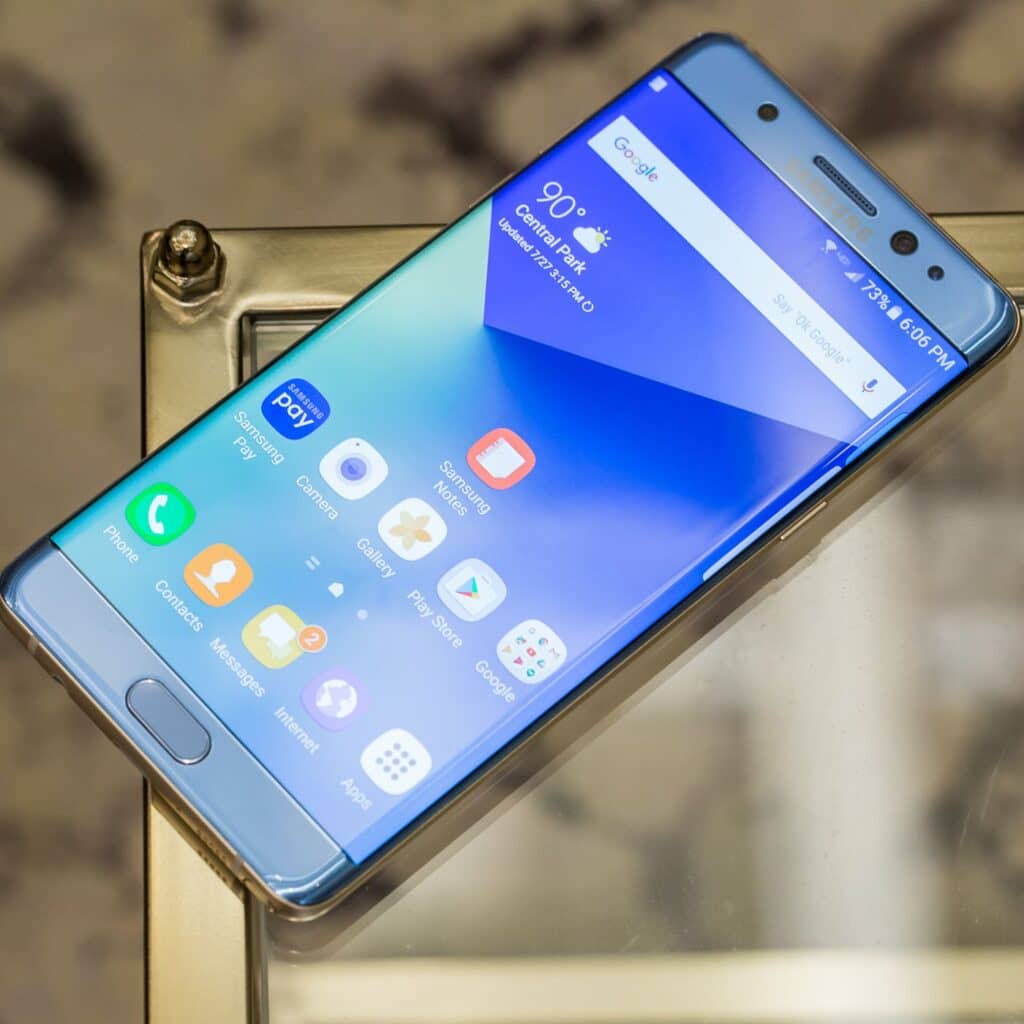 In fact, Virgin Australia announced that users should not bring their Samsung Note 7 phones even to airports!
The Note 7 was released all the way back in 2016. It came with a 3500 mAh battery and a range of worthy features. However, the batteries were found to be defective, resulting in the overheating of the phone and causing explosions.
News reports made mention of there being 96 reported incidents of overheating Note 7 phones in the US during the few weeks following its release.
Even Samsung came out and admitted that it had complaints about 13 burnt phones and 47 property damage cases due to overheated Note 7 mobile phones.
The company immediately stopped the production of the model and recalled as many as 2.5 million units that were already being used in the market.
An analysis done to determine the cause showed that the lithium-ion batteries that came from one particular supplier were faulty. Note 7 phones with these faulty batteries heated up too quickly, resulting in fire accidents.
Even though Samsung replaced the faulty devices, there were reports of the other phones also catching fire, though not in such large numbers.
Finally, Samsung discontinued the Galaxy Note 7 and moved on to release safer and better versions of their product, such as the Note 8 and Note 9.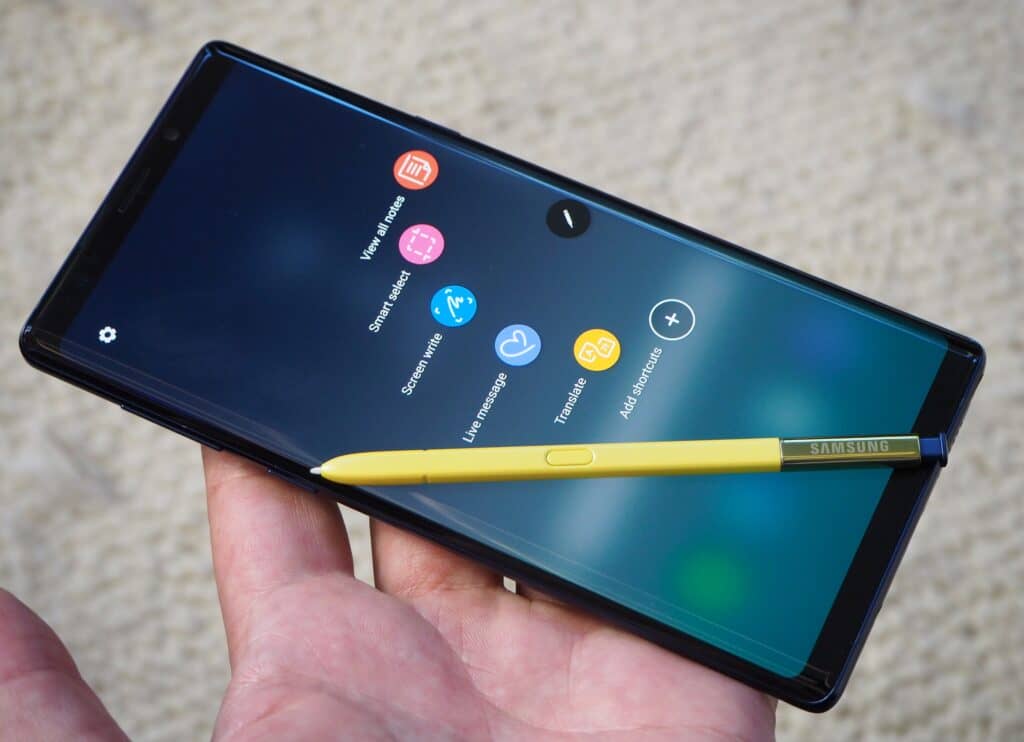 The banning of these phones began with the US Federal Aviation Administration prohibiting travelers from carrying their Samsung Note 7 onto flights.
In around a week or so, the ban became a global phenomenon. Airline companies from Australia, Singapore, the UK, and other countries in the Asia and European continents rapidly followed suit.
Even now, Qantas (the flagship Australian airline) has stated that the Samsung Note 7 is banned from being carried onto the aircraft, be it in person, carry-on luggage, or even in checked baggage on flights.
In short, anyone who owned the Note 7 had to leave it at home or elsewhere in order to be allowed to travel via air.
What Are The Features Of The Samsung Note 9?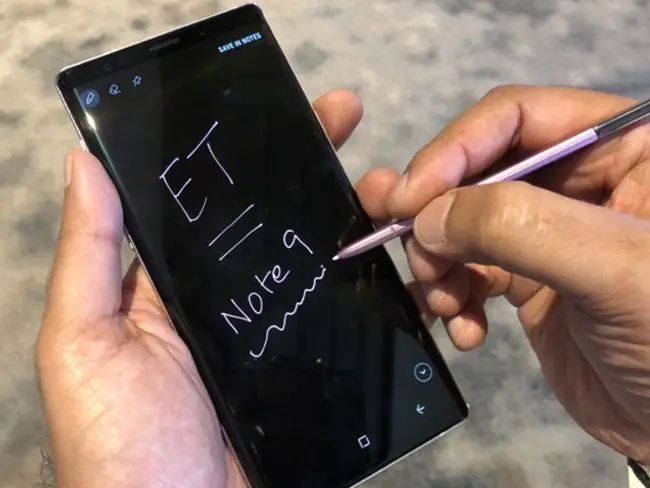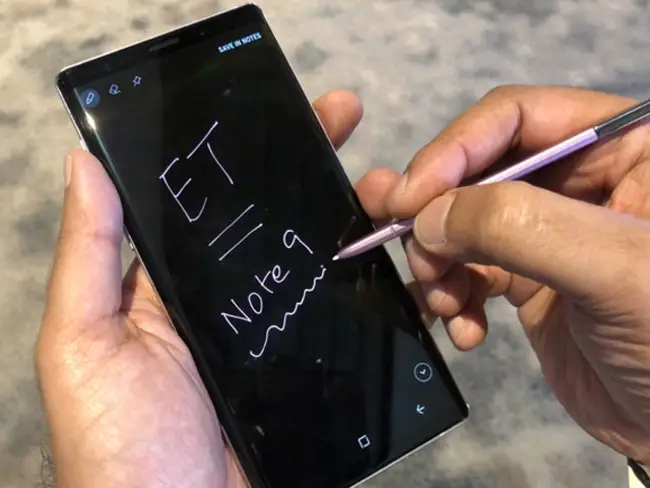 The Samsung Galaxy Note 9 comes in six unique and beautiful colors- midnight black, alpine white, metallic copper, cloud silver, ocean blue, and lavender purple.
Here are further features of the Note 9 for those that are interested:
Dimensions: 6.37 x 3.01 x 0.35 in
Weight: 7.09 oz
Screen Size: 6.4 in with corning gorilla glass 5
Display: 1440 x 2960 pixelsSuper AMOLED, HDR10
IP Rating: IP68 (dust resistant and waterproof when submerged in up to 1.5m water for a max of 30 minutes)
Operating System: Android 8.1 Oreo (can be upgraded up to Android 10)
Chipset: Qualcomm SDM845 Snapdragon 845
Memory: 128GB internal with 6GB RAM, 128GB internal with 8GB RAM, and 512GB internal with 8GB RAM
Main Camera (Dual): 12 MP and 12 MP
Selfie Camera (Dual): 8 MP and 2MP(with iris scanner)
Battery: 4000mAh Lithium-ion (non-removable)
Charging: Fast charging with 15W and wireless charging with Qi mat
Bluetooth: 5.0v with aptX, LE, A2DP
S-Pen (Stylus): two sizes, depending on the model
FAQs
Q1. Does the Note 9 have wireless charging?
Yes, the Samsung Note 9 has wireless charging capabilities. 
It can be charged via a Qi mat, which is sold separately. You can activate the fast-charging feature through the settings.
Samsung of course recommends using only company-approved chargers (wired & wireless) to charge Samsung Note 9.
Q2. Is Note 9 water and dustproof?
Yes. The Note 9 has an IP68 rating, which means that the phone is dust-resistant and can survive in 1.5m of water for up to 30 minutes. It is therefore considered to be a waterproof (albeit with limitations) and dust-resistant model.
Summary
The Samsung Galaxy Note 9 is allowed on airplanes and during flight travel with no known restrictions. As far as we know, there is no ban on Note 9 devices when traveling by air!
The only model banned from air travel is the Samsung Note 7, which has since been discontinued due to several reports of fire accidents and property damage.
Therefore, be assured that your Galaxy Note 9 is allowed on flights, and can be used for work or entertainment purposes while in the air. Happy travels!
Do you know how to stay safe on your smartphone? Keep yourself protected with our Comprehensive A-Z Of Smartphone Security right HERE!