In today's digital age, Aptoide has made a name for itself among app stores. But, is it truly a safe haven for app enthusiasts?
There's a mix of opinions out there: some vouch for its utility, while others express concerns.
Drawing from extensive research and tech insights, we've dissected Aptoide's safety profile. Eager to know where it stands? We've got the insights lined up for you.
What Is the Aptoide App Used For?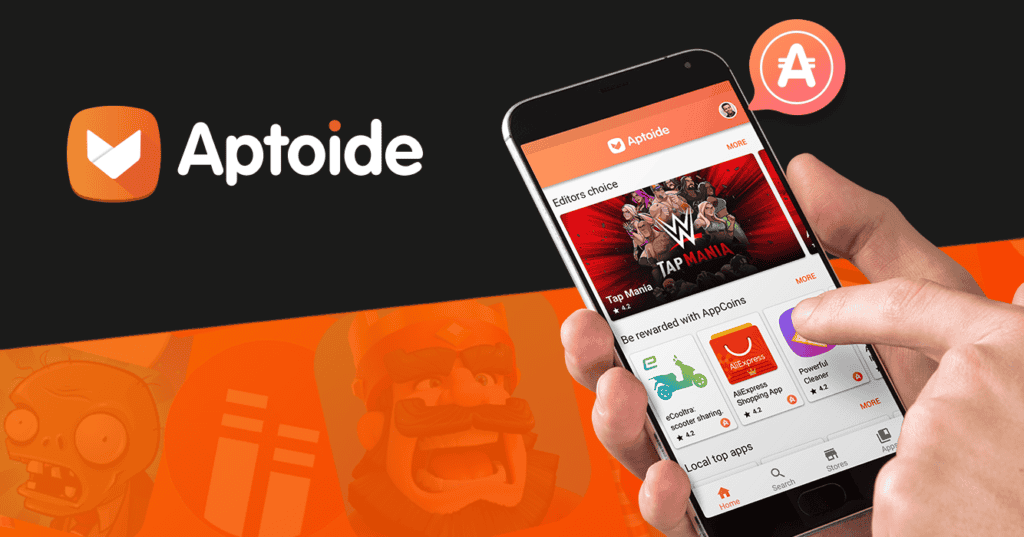 Aptoide, a competitor to Google Play, was released in 2009. You can find over a million Android apps on this online marketplace.
Unlike most app repositories, Aptoide uses a spread-out management system. The developers should have centralized this platform, meaning individuals manage their unique stores on Aptoide.
Anybody can upload applications to Aptoide using its "sister app," Aptoide Uploader. The application will continue as an APK file in the user's online store.
You can download Aptoide on your Android device from its official website. The app is not available on Google Play regarding the non-compete clause in Google Play's policy.
Therefore, Aptoide's website is the only domain from which you can get this app. Once there, you will find a link to download the Aptoide APK file.
Once you select it, several prompts will follow, asking for various permissions. After you save and install the file on your device, you can install other apps from different stores.
Your phone will keep the applications you download as APK files, and you can install the application using this file.
When doing so, remember that to save the file, you must turn on your phone's "install from unknown sources" app.
Once you install an app from a store, you can communicate with its owner using XML files. These files include info.xml, stats.xml, and extra.xml.
In these files, you can view your installed application's number of downloads and likes. You can also gain additional information and full descriptions of your apps from these files.
Presently, Aptoide is available in 17 languages. This platform is also accessible on different devices through versions like Aptoide TV.
Is Aptoide a Legal App?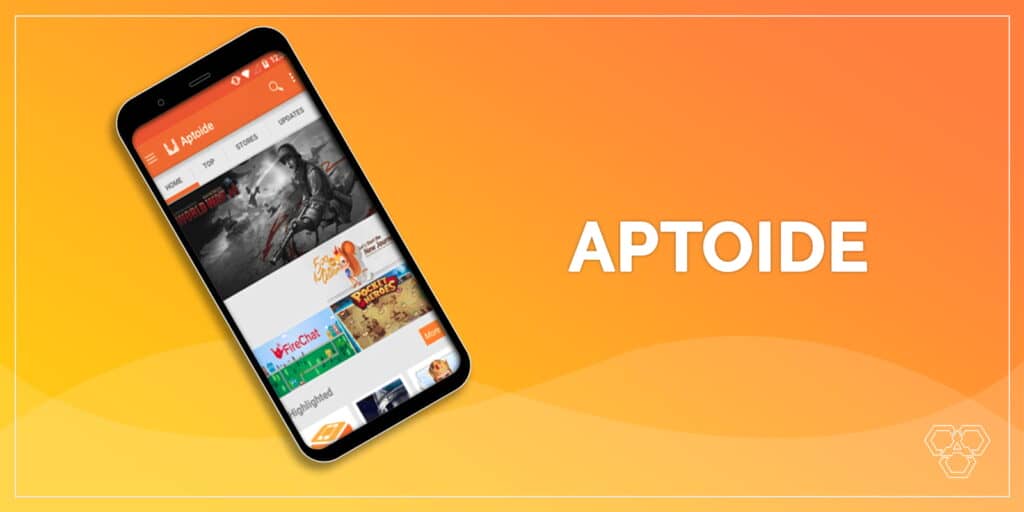 A sole authority does not fully control the working of Aptoide. Hence, it is understandable to doubt the legal status of the platform. After extensive investigation, using Aptoide is entirely legitimate.
Although, Google Play attempted to remove its competitor altogether from Android devices. The former used its protection and security policies to warn users and prevent them from switching to Aptoid.
Aside from that, Google went as far as uninstalling Aptoide from specific devices. However, after a long legal battle, the court concluded such strategies were foul play.
So, Android has provided clearance for Aptoide, and the platform is also fully legal from the developer's end.
But, Aptoide may still be home to some illicit activities. Due to the liberal nature of Android and Aptoide policies, anybody can upload and manage their applications on the platform. Other users can install these apps as they see fit as well.
As a result, you may find several free apps on this platform that might be premium on other repositories.
Hence, several Aptoide users try to gain access to the premium features of other apps that they may have to pay for otherwise.
From the court's point of view, this is a case of piracy. So, some apps may be prone to copyright issues unless the original developer uploads their applications on Aptoide.
However, this matter does not concern the users. As a customer, you have the legal green light to use Aptoide. On the other hand, no app store is free from malicious software and activities. In the past, even Google Play has faced several harmful applications.
What Were the Past Issues With Aptoide, and Is Aptoide Safe in 2022?
Android had permitted Aptoide as an app store for its devices. However, in April 2020, it faced some legal controversies after suffering a significant data breach.
A hacker leaked the databases of over 20 million users. Aptoide claims that over 97% of its users have yet to register on the platform.
However, the remaining 3% of users that made accounts using the platform became victims of this data breach.
While creating their profile, they entered information like their real names, dates of birth, IP addresses, etc.
All users who had made their accounts between July 2016 and January 2018 faced the consequences of the hack.
Aptoide later confirmed that most users signed up using their Google or Facebook accounts, the passwords for which remain safe. Those who signed up directly to Aptoide had encrypted passwords, which were secure.
Aptoide immediately responded to the issue. It posted some new regulations and commented on its official website. After the breach, Aptoide turned off all comments, reviews, etc., until the information was secure.
The platform also stated they were ashamed and apologetic about the event and promised to take better measures. The developers also mentioned that no app store is safe from data breaches.
Every app repository has found itself a victim of data breaches at some point. After the whole matter concluded, it came to light that the data breach did not harm most of the users.
It is safe to use after the various measures Aptoide has taken to secure its platform. That said, users can always be more cautious by verifying the applications they install on their devices.
Is Aptoide Better Than Google Play?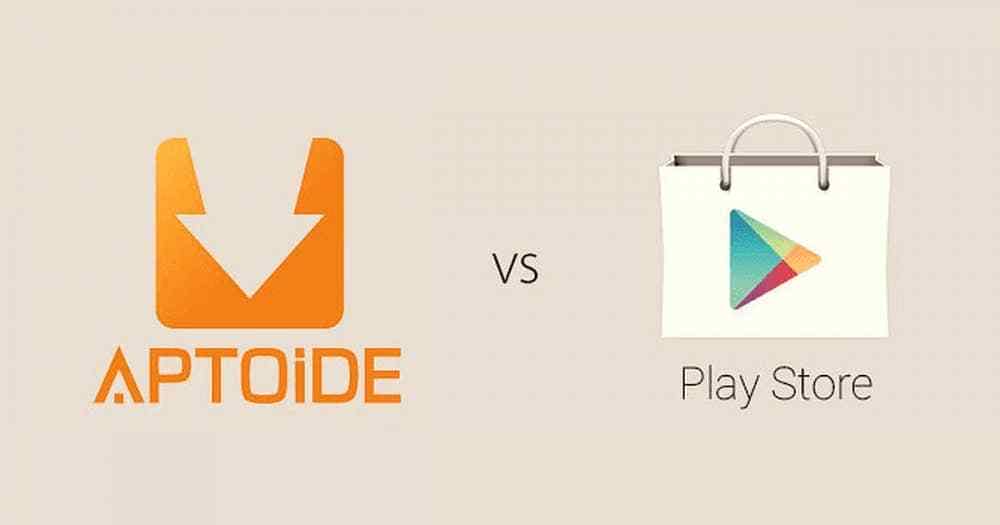 The main difference between Aptoide and Google Play is how liberal they are with uploaders. Google Play has various regulations to check the applications on their platform.
On the other hand, anybody is free to upload anything on Aptoide. Google Play also has multiple filters before highlighting an app.
It considers our location, region, etc., whereas everything is available to Aptoide users.
Users consider Google Play the safer option for them because of Aptoide's liberties. However, Aptoide is a valuable platform for people who wish to use free versions of paid third-party apps.
As it stands, Google Play is better in regards to safety. Yet, Aptoide may still take the win when it comes to user convenience. Aptoide offers users a wide variety of choices that are not available on Google Play.
On the other hand, users should be mindful of several things when downloading a file from Aptoide. An application is safe if it is available from Google Play on Aptoide without any modifications.
But, many applications could be just proxies hackers use to access your private information.
There is also a chance that some of the APK files you download from Aptoide may be corrupt and harm your device.
Frequently Asked Questions
Does Google own Aptoide?
Aptoide is a competitor to Google Play. It is a Portuguese online marketplace for third-party apps.
How do you get paid apps for free?
You can find websites or applications that let you download mod versions of paid apps. One of the most popular apps for this purpose is Aptoide. You can download APK apps for various paid applications for free here.
Is downloading apps from Aptoide illegal?
There are no regulations in place against downloading an app from Aptoide. Some apps on the platform may be illegal, however. It is unlawful for anyone other than an app developer to modify it and upload it elsewhere. But downloading these apps will not put you in any legal trouble either.
How to upload an app on Aptoide?
Users can use Aptoide Uploader to put up any applications on the platform. To do so, follow the app's layout and look for the prompt to upload the file from its directory. Then, you can select the apps you wish to upload and submit.
Is Aptoide the only site to download APKs?
No. You can download APKs using various websites and applications. F-Droid is a leading alternative to Aptoide.
Summary
Aptoide is a trendy alternative to Google Play. The platform faced some issues after suffering a data breach in April 2020. However, it has been modified since then and made more secure.
The online marketplace is safe for use if you are cautious about what you are downloading. In this case, some apps on Aptoide may be malicious and can harm your device. Thus, users should verify what they download before permitting the process.