Making a choice between the different models of iPhone is always tough for several reasons, one of which is the price.
The difference is so small, usually $100 only, that customers prefer the higher-end option to make sure that they get more features and higher quality, especially in terms of camera.
This year, however, it's even more confusing. Usually, the new features come to the Pro models, and then the next year the usual models get upgraded.
In the previous year, it was the dynamic island that pushed many people to buy the iPhone Pros. Since this year iPhone 15 models already have that feature, the appearances of the two models are pretty much similar.
Tech media and YouTubers usually discuss the advantages of Pro models, but we decided to look at the topic from a different angle. Let's accept that non-Pro iPhones are not made just as a plan B, but those are powerful machines for many functionalities.
There is a story behind each iPhone model, making the brand a tech icon of all times. So, here are 5 reasons to consider iPhone 15 as a better option, if you are looking for an upgrade this year.
You Play Games But Mostly Poker and Similar Options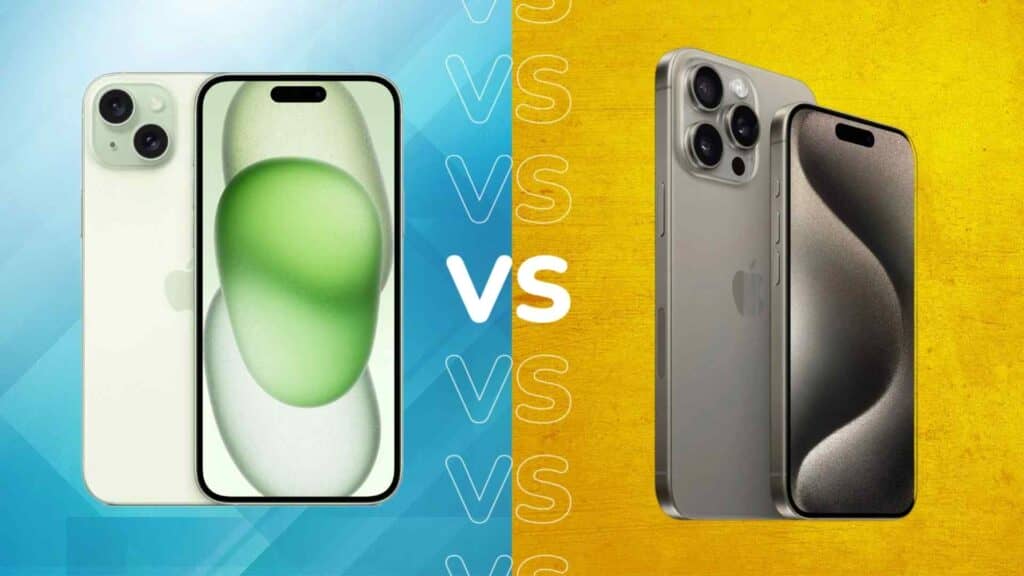 Apple is doing its best to satisfy gamers who are always seeking a more powerful smartphone for the best gaming experience, and they are usually prone to buying the Pro models.
This is not necessarily true for all kinds of gamers, since games are different, and so are the preferences.
Poker games are magnetic entertainment options, although those are quite simple software in terms of programming viewpoint. In fact, all the complications related to this game are behind the screen, being a part of logical solutions.
Poker is a game of mind and usually perfectly-written algorithms work in the back-end. But when it comes to the graphics, forget about the need for a powerful phone.
You can never compare the poker game with mobile games like Asphalt 9: Legends, Grid Autosport, and other similar graphically demanding variants. They need better processing power, higher quality display, etc. which can be found on iPhone Pro models.
Someone who enjoys playing poker or other casino games with simple graphics and processing needs can easily choose the iPhone 15 Plus, which is equally bigger and can satisfy users who spend a lot of time on gaming.
You Don't Want to Spend More
Prices are important, especially when purchasing a tech item nowadays when everything seems so overpriced.
Despite various opinions that iPhones are generally not as expensive as we think they are, given the fact that they ensure high quality, advertisement-free interface, and continuous software updates, we still see increasing prices every year.
As we mentioned above, price differences are very low from model to model, and if the iPhone 15 costs $799 in the U.S. the iPhone 15 Plus is priced at $899, only $100 higher.
But there is a slightly different situation when it comes to the choice we are talking about.
Obviously, the iPhone 15 Pro is more expensive than the iPhone 15 Plus, at $100, but we talk about the iPhone 15 Pro Max, to has the same big screens and a better battery life. In this case, the difference will be $300.
Do you want to save that $300? You know what your choice is.
With the iPhone 15 Plus, You Get (Almost) All the Important Changes, Anyway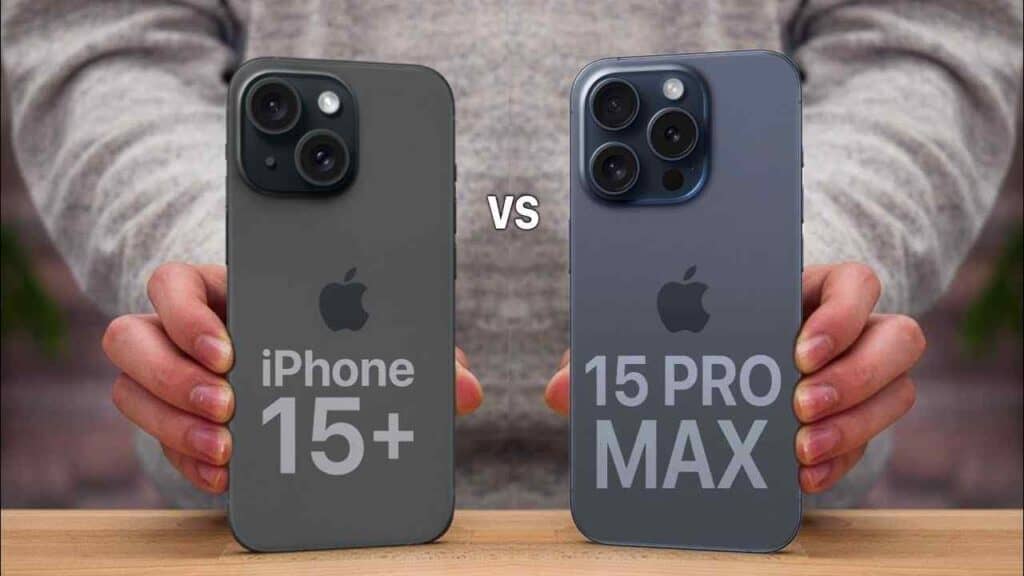 We already highlighted the fact that this year, all iPhone 15 models get the magical dynamic island, which users really love.
There are more important changes that will be found in all models, but again, we are talking about important changes, so keep in mind that there are some cool features that come with the Pro models only.
The USB-C port is another important update. You just throw away the lightning cable since the USB-C has become a universal standard now, thanks to the decision of the European Union. Other crucial features that are available both in iPhone 15 and Pro models are:
Emergency SOS
Emergency SOS via Satellite
Crash Detection
Roadside Assistance via Satellite
Moreover, both models are water-resistant at the same level, which is 6m of depth in up to 30 minutes.
Some materials used in the production of smartphones are the same, such as the ceramic shield front, but unfortunately, the frames are different: Something that has become a significant part of this year's iPhone marketing campaigns.
The Pro models are empowered with aerospace-grade titanium, which is truly stunning and light, whereas in the usual models, the aluminum material remains.
Well, next year probably all the models will have titanium frames, but Apple will definitely find something extra to attribute to the Pro models.