Turning your standard old TV into a fully functioning Android device has recently become a seamless process through gadgets such as the Google Chromecast.
While the usability of the Chromecast has dramatically improved over the years, connecting your Chromecast to the app remains a significant requirement of using the device.
You may sometimes find this requirement inconvenient as it means that you can't use your phone and control the Chromecast device simultaneously.
With the newer versions of Chromecast, essential tasks such as increasing the volume can be performed through the associated remote.
However, the technology is still largely dependent upon phone use and requires a connection with the mobile app to function.
While Google doesn't provide any official alternatives, we have researched different methods as to how to use Chromecast without phones.
To date, the best solution we've found is for you to make use of your laptop!
Can You Use A Laptop With Chromecast?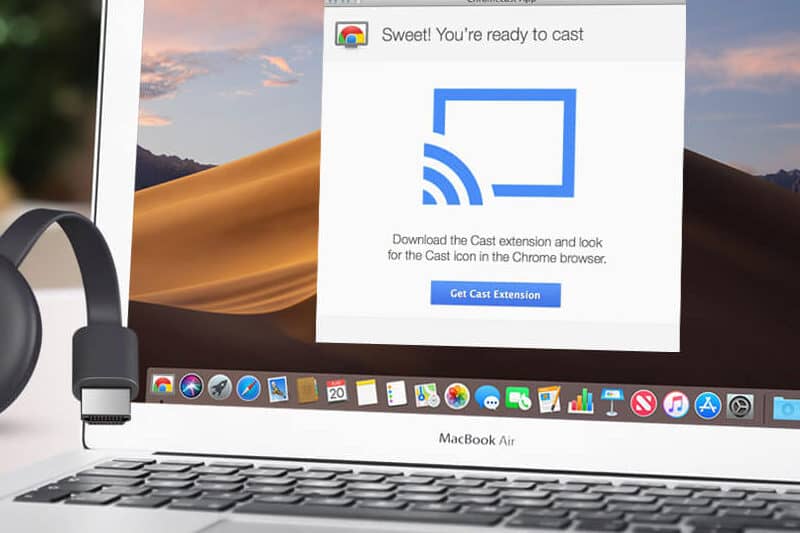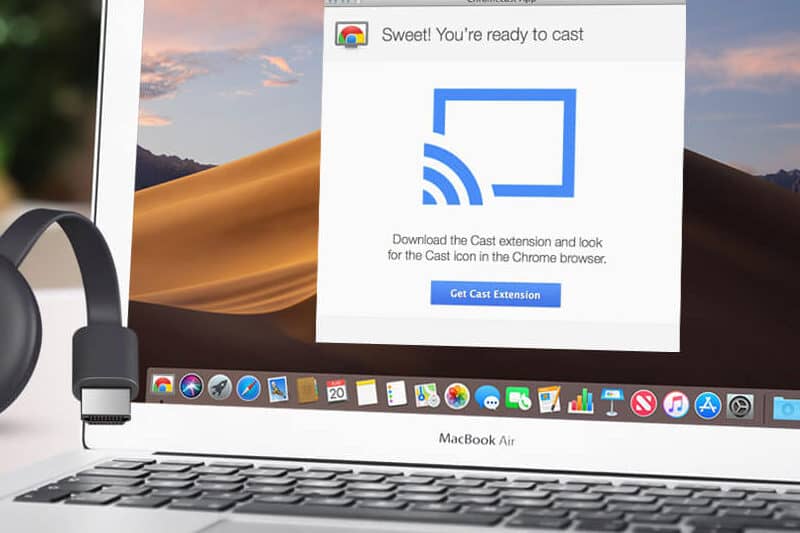 Unfortunately, Google doesn't provide a dedicated Google Home app for Windows or Mac.
Therefore, you can't use the Microsoft Store to download an app to use with your Chromecast like you can on mobile phones.
However, you can still use your laptop with Chromecast if you're ready to take advantage of a few loopholes.
With the help of third-party Android emulators, you can download Google Home onto your laptop.
Once you've installed one of these apps onto your computer, you can carry out all the functions you usually perform from your phone!
How's that for handy?
How To Download Google Home Onto Your Laptop
To use Chromecast without your phone, you will still need to install the Google Home app onto your laptop.
To download the app on your laptop, you will first need to download an Android emulator.
You can then use the emulator to download the Google Home app.
Here are the step-by-step instructions for downloading an emulator and then using it to install the Google Home app:
Go to Bluestacks.com.
Click on "Download Bluestacks".
Go through the installation process.
Use the built-in store to search for the Google Home app.
Follow the steps to download and install Google Home.
How To Pair Your Laptop With Chromecast
Once you have the app downloaded onto your computer, pairing it with Chromecast is a little bit different than the process you use on your usual mobile device.
Here's how to pair the Google Home app on your laptop with your Chromecast:
Connect the Chromecast to your TV.
Connect the USB-A cable to the adapter and the USB-C to the Chromecast.
Follow the prompts on your TV to pair the Chromecast with the remote.
Open to the Google Home app and follow the prompts.
When asked, use your laptop's front camera to scan the QR code on the TV screen.
Connect the Chromecast to your Wi-Fi network through the TV.
Once you've successfully paired your Chromecast, you can start to use your laptop instead of your phone to carry out all of the TV app functions!
Can I Use Chromecast by Itself Without A Smartphone Or Laptop?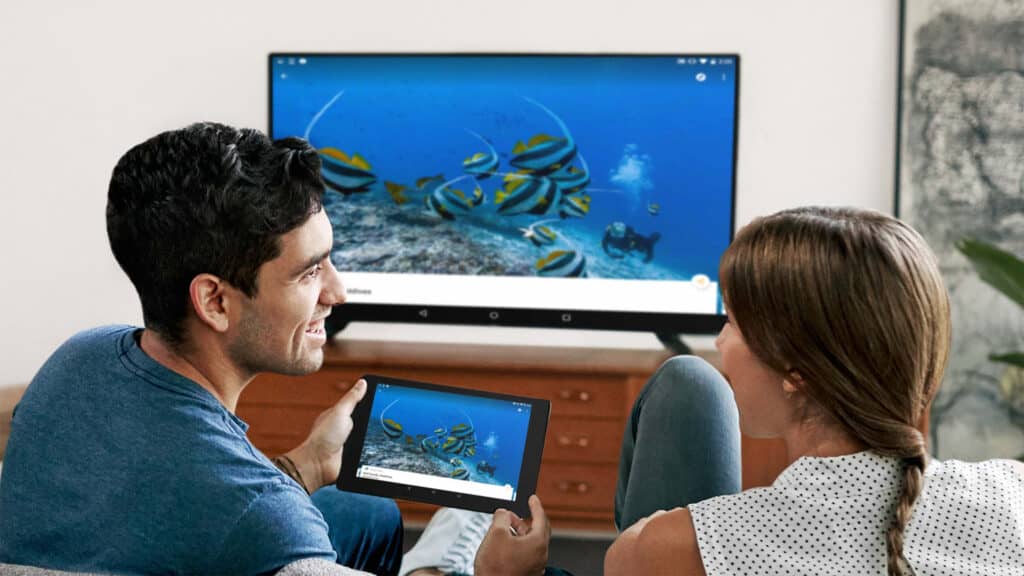 Setting up your Chromecast can only be done through the Google Home app.
As such, you will need to use either your laptop or smartphone. Unfortunately, it will not be possible for you to use Chromecast on its own without also using a second device.
Older Chromecast models were highly dependent upon the Google Home app to function.
Luckily, the newer versions are less reliant on the app in the sense that there is now an independent remote you can use to interact with it.
However, the initial setup process still requires Chromecast to be paired with either a phone or laptop.
During the early years of the Chromecast, the technology was used only to mirror the screen on your TV with that of your phone or laptop.
This has significantly changed today, as Google has transformed Chromecast into a portable device that turns a non-smart TV into a smart TV.
With the newest version of Chromecast, if you have already paired the device to a phone, you can use it to stream Netflix or Youtube directly through the remote.
So, it really doesn't matter that much if the phone or laptop you originally connected to the Chromecast isn't present.
Using solely the remote, you can navigate between the apps and choose which one you want to open.
The only time you will need to use the phone again is if you want to install more apps or to change the settings on the Chromecast!
Can You Use Chromecast Without A Wi-Fi Connection?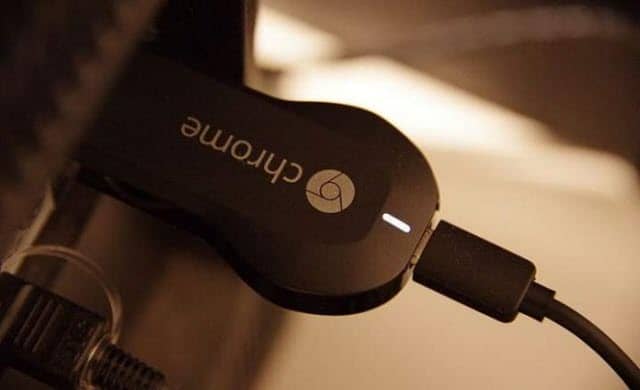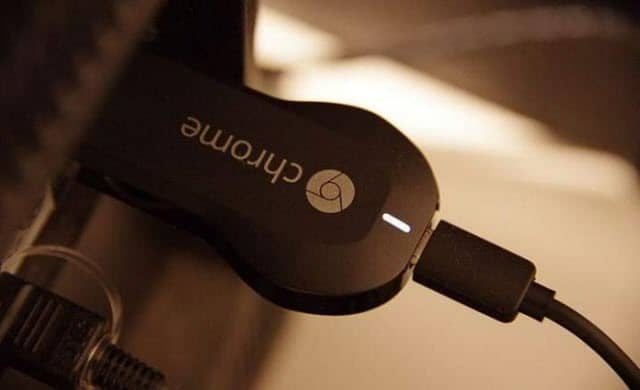 If you're facing network problems or do not have a stable internet connection, you can still use Google Chromecast to cast your phone screen to a TV.
Guest Mode
This feature was initially intended for use by people visiting your house, but it will also allow you to use your device without connecting to WiFi.
Turning on the Guest Mode will allow you to connect the Chromecast to a mobile hotspot instead of a WiFi connection.
Wired Connection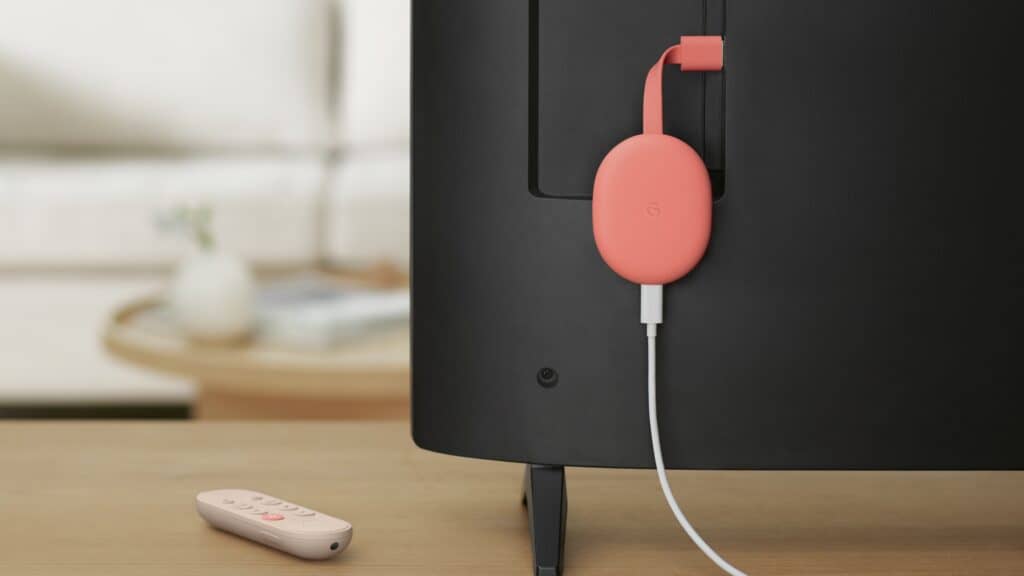 To use a wired connection, you will need to use an ethernet cable and an adapter to fit your Chromecast. Then, you can connect your Chromecast directly to your modem.
This option is best for you if you have a weak WiFi signal.
A wired connection will allow you to stream movies and shows smoothly without experiencing any drop in the video quality.
Related Questions
Keep reading below to discover the answers to some of the most commonly asked questions about the Google Chromecast!
1. Can the Chromecast stream 4k?
While the regular version of Chromecast doesn't support videos in 4K, there are some ways you can make it work.
To upgrade your video quality from 1080p to the more appealing 4K, you will either have to shift to Chromecast Ultra or subscribe to Google TV.
These variants are upgraded versions of the regular Google Chromecast and have various benefits not provided in the regular version.
One of those benefits is that you will be able to stream movies in 4K Ultra HD and 4K HDR.
2. Is Chromecast with Google TV worth it?
Google TV is a subscription-based service that allows Chromecast users to enjoy several benefits provided by Google.
It can be worth the cost, depending on how you use your Chromecast.
If you just need a device to cast your laptop or phone screen, the regular Chromecast will do the job.
However, if you would like to use a large number of services such as Youtube, Netflix, Amazon Prime, and others, then you will find that Google TV is worth buying!
In Summary
Google Chromecast can be hugely convenient if you want to regularly stream content on your TV through your laptop or phone.
It makes the process easier and allows you to cast content onto a non-smart television in seconds.
However, a major requirement of setting up and using Chromecast is having a phone available with the Google Home app installed.
Luckily, you can use an emulator to download the app on your laptop.
Simply follow the steps above, use your laptop's camera to scan the QR code when prompted, and the downloaded app will automatically pair with Chromecast!
The latest smartphone technology got you feeling amazed? Click HERE for a deep dive on the State of the Smartphone in 2022 (and beyond!)