Video calling via FaceTime has become essential for millions of people around the world who are unable to physically be together.
It's one of the easiest ways to see and stay in touch with loved ones- even if they are hundreds or thousands of miles away.
Many people– particularly couples- use FaceTime throughout the night, and want to be able to fall asleep together on the app for a sense of security and closeness.
After all, what could be better than seeing and hearing the person that you love most right next you as you doze off?
However, many different factors make this task more difficult than it may initially seem.
So, that's why we've come out with a Guide on How to Fall Asleep on FaceTime Without Hanging Up– which will hopefully enable you to stay on FaceTime all throughout the dark hours by the end of the article!
How Do I Keep FaceTime From Hanging Up Overnight?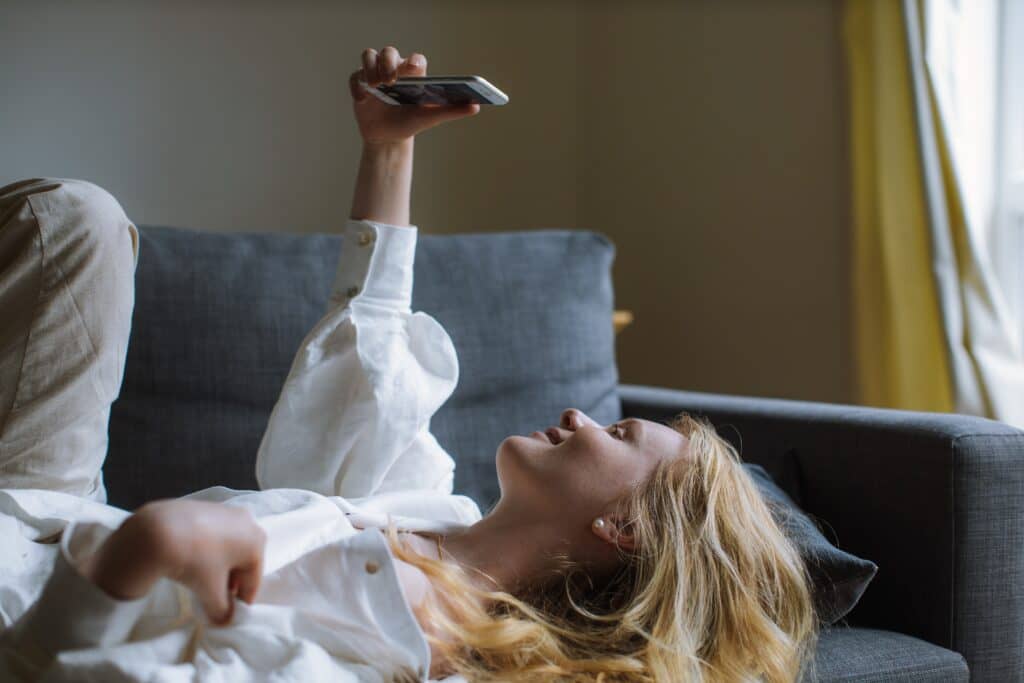 To prevent FaceTime from hanging up throughout the night, we've compiled a few of the most beneficial things that you can do (other than making sure your phone has plenty of battery power left).
We'll start with the simplest solution, and then we can go from there to ensure that all aspects have been covered!
Check The Internet Connection
This is the most common problem that FaceTime typically encounters.
A poor internet connection will likely cause your FaceTime call to disconnect abruptly.
Video calling requires relatively greater bandwidth than a standard internet voice call, and as such a weak network can disrupt the connection.
Here are some of the things you can do to ensure a strong connection:
Make sure that you have a strong WiFi signal, and that you are not situated too far away from the router or your modem.


On your iPad or iPhone, switch on Airplane Mode. Then, switch it off after 30 seconds. Do the same with your Wi-Fi by turning it off for 30 seconds. Then, switch it back on, and restart your device.


If problems with your internet connection persist, you should speak with your internet service provider about potential solutions on their end!
Software Updates
Apps such as FaceTime can sometimes collapse due to the presence of bugs and glitches caused by outdated software. To remedy this, simply follow these actions below:
Ensure you've installed the latest version of the iOS or macOS on your Mac, iPad, or iPhone.


On an iPhone: Go to the "Settings" menu of your device, then go to "General," and then click on "Software Update."
For a Mac: Go to "Systems Update", and then click on "Software Update."
FaceTime Issues
FaceTime can sometimes crash if the app itself faces specific issues.
To ensure FaceTime is working properly, go to your iPad or iPhone's "Settings" section and select FaceTime
From there, click on the toggle next to it to turn it off. Then restart your device, turn on FaceTime, and you should be able to make calls again!
If you are using your Mac, open FaceTime and select "FaceTime" from the Menu.


Turn it Off and restart your Mac. Then, switch on FaceTime again, and the problem should be resolved.
Checking Date and Time
Selecting the wrong Date and Time on the device can often prevent FaceTime from working correctly, and may result in constant crashes.
To prevent this from happening, you'll need to ensure that the date and time are correctly set for your current location.
To do this, simply follow the steps below:
Go to the "Settings" section of your iPhone or iPad, then go to "General," select "Date and Time," and put in the correct data.
You also have the option to turn on the "Set Automatically" setting and the device will choose the correct time and date for you.
Go to "System Preferences" on your Mac and then click on "Date and Time". If this feature is locked, click on the Lock icon.


Enter your device password here and make the necessary changes!
Resetting Network Settings
Resetting the network can often solve quite a few FaceTime-related problems.
However, before doing this, it's vital that you make sure you have all of your passwords saved somewhere, as your internet, Bluetooth, and data settings will all be deleted.
To proceed, follow these steps:
Go to your iPhone or iPad's "Settings."


Then go to "General" and then "Transfer or Reset iPhone."
Then, click on "Reset" and then "Reset Network Settings."
This should resolve the issue, and your FaceTime will most likely stop hanging up!
To Prevent Accidental Hang-Ups
Sometimes, you might accidentally hang up while staying on FaceTime throughout the night.
It's completely understandable when you're handling your phone in the pitch darkness of the nocturnal hours!
Here's what you can do to prevent this:
Go to your iPad or iPhone's "Settings."


Then, "Accessibility."
Then, click on "Guided Access

".
Tap on "Passcode Settings"
Then, click on "Set Guided Access Passcode", and set up a passcode. You can also switch on Touch/Face ID instead.
Start your FaceTime and make a call. Then, press the "Home" button to get the "Guided Access" menu.


Switch off the "Touch" option. Then, tap on "Options" to see the "Touch" option on the lower right side.


Click on "Start."
Now, unless you re-enable it, the touch feature will disappear, and this will prevent accidental hang-ups from your end.
Triple-click and enter your passcode or enable the Touch ID to turn it back on again!
Is It Bad To Fall Asleep On FaceTime?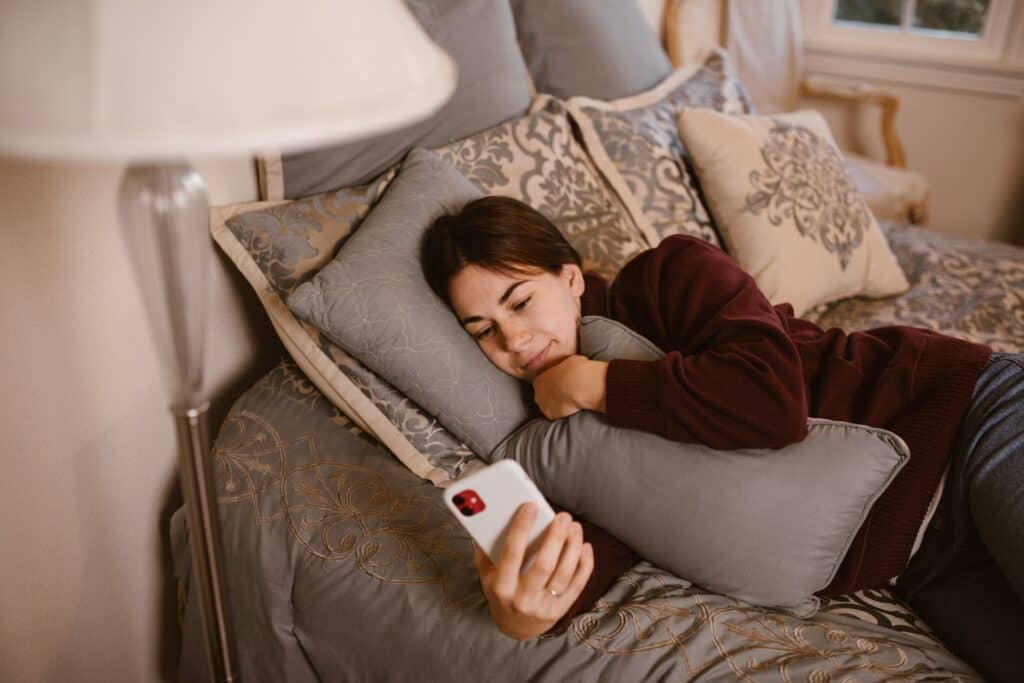 There's nothing particularly good or bad about falling asleep on FaceTime as such.
Many people across the world are now using it to fall asleep together with their loved ones, just as they would've done in person.
There's something very comforting about knowing that the other person, even though miles apart, is right there with you.
However, there has been a lot of research about radiation from mobile phones hindering our health.
Keeping FaceTime on throughout the night right beside you could mean that you are constantly exposing yourself to radiation.
Keeping your phone on for extended periods of time can also potentially heat up your device.
As such, proceed at your own discretion!
In Summary
Once you've tried the methods mentioned above, it's likely that FaceTime won't hang up throughout the night anymore!
Again, they are as follows:
Checking your internet connection


Carrying out regular software updates


Resolving possible FaceTime Issues


Checking the time and date


Resetting your network settings


Making sure to disable "Touch" on the device to prevent accidental hang-ups.
If you're still unable to resolve the issue and your FaceTime keeps turning off when you want it to stay on, your next best bet would be to talk to an expert to solve the problem.
Happy FaceTiming!