One of the great things about iPhones is that they allow you to perform a variety of actions with their multi-functional buttons.
For example, the volume button not only controls how loud or quiet your music is but also allows you to quickly capture photos and screenshots.
Another multi-functional button is the actual On/Off button, which, as well as being used for powering up, also allows you to end a phone call!
However, despite its best intentions, this function, in particular, is one that people can find rather irritating if they are in the habit of accidentally pressing it during phone conversations.
And that's why we're here today.
Do you want to learn how to disable the power button hang up on an iPhone?
If you dislike this feature and don't want to hang up your call when you press the power button, simply click the Home button/go to the Home Screen and then press the power button to close the screen.
To learn more about this feature in detail, keep reading below.]!
Why Does My iPhone End Calls When I Press The Power Button?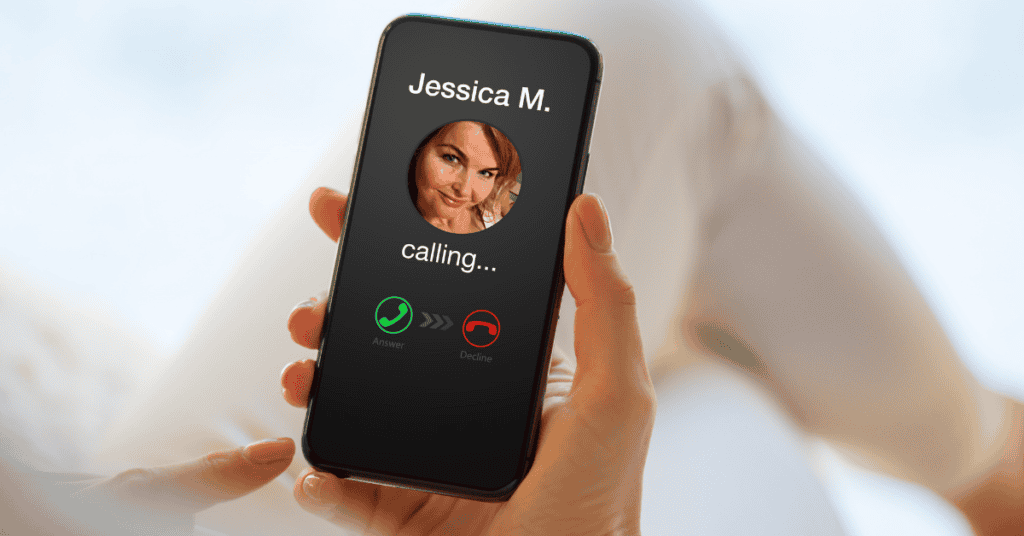 Pressing the power button on most smartphones not only instructs the device to halt any ongoing activity on your phone but also end calls when one is ongoing.
It is a built-in feature that Apple implemented primarily to enhance user experience.
It can be helpful as it allows users to stop a call without using the device's screen, making it a faster process.
There are definitely both pros and cons to this type of function. While it may be practical for some, others will find it infuriating when they accidentally drop calls.
In fact, many iPhone users have found this feature perplexing and inconvenient to use.
The biggest problem is when users accidentally end a call because they pushed the power button by mistake.
If this is also something you're experiencing, continue reading to learn how to turn off this feature!
How Do I Stop My iPhone From Ending A Call With The Power Button?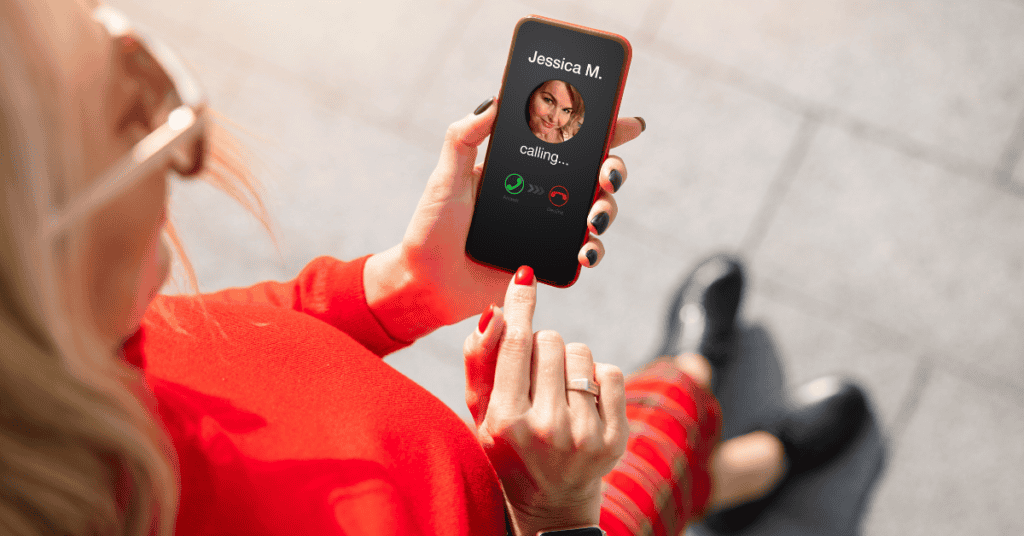 Numerous complaints have shown that not all users appreciate being able to use the power button to end calls.
If you also dislike this function, you'll be glad to know that there are solutions to it.
One helpful tidbit to know is that the power button call-ending function does not work when you have earphones connected.
So. one practical method of disabling this feature is to plug-in headsets or put your iPhone on speaker.
If you do so, pressing the power button accidentally will no longer end the phone call!
Once you decide that you want to end the call, you can then do so by pressing the "End Call" button that appears on the screen while you are connected to a call.
For Newer iPhone Models
Following the release of iOS 13, it became possible to configure your iPhone's power button so that it did not hang up on ongoing calls.
You can do this by following the steps below:
While you are on a call, press the Home button or go back to the home screen by swiping up.


Once you're back on the home screen, you can then push the power button to enable the iPhone screen lock without ending the phone call.
As a result, you no longer have to worry about your call ending if you mistakenly press the power button.
For Older iPhone Models
If you own one of the models of iPhone that incorporate Face ID, there is a direct method to disable the power button hang up.
Follow the steps below to do so:
Start by going to the iPhone's Settings.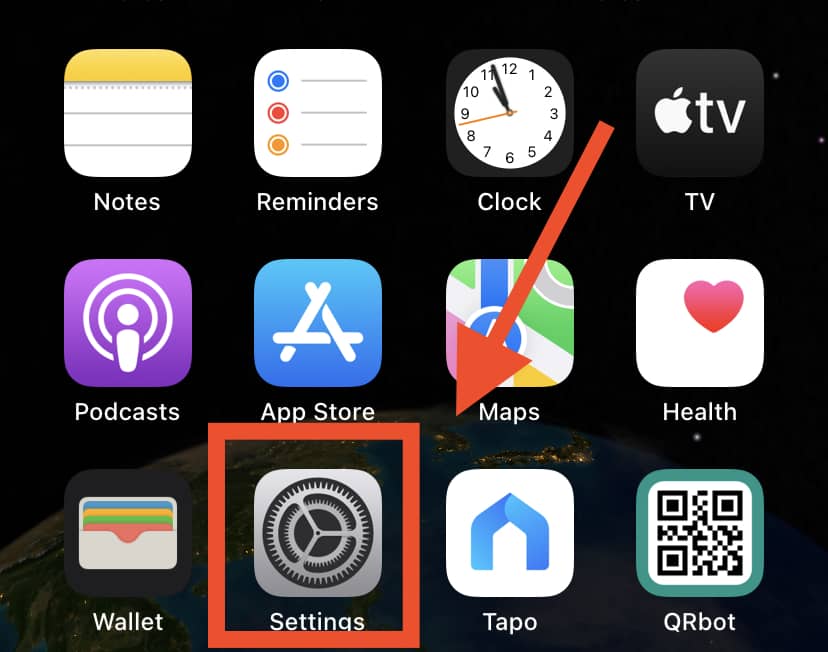 Next, click on Accessibility.
There, you will find the Side Button option. Make sure that there is a checkmark next to "Off" under "Press and Hold to Speak".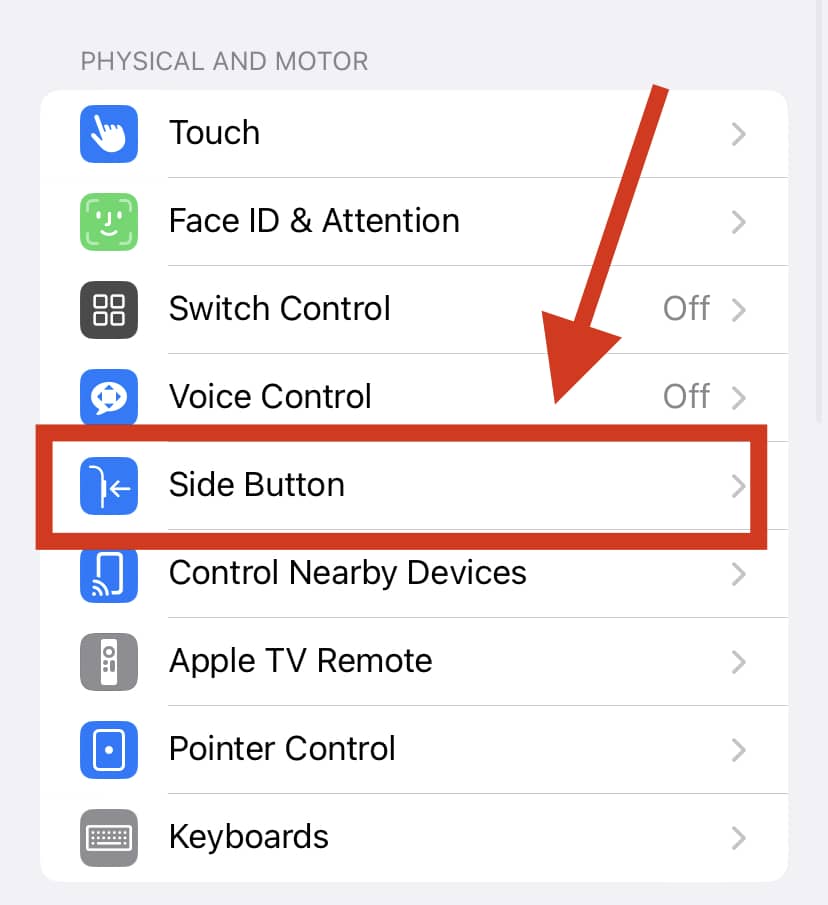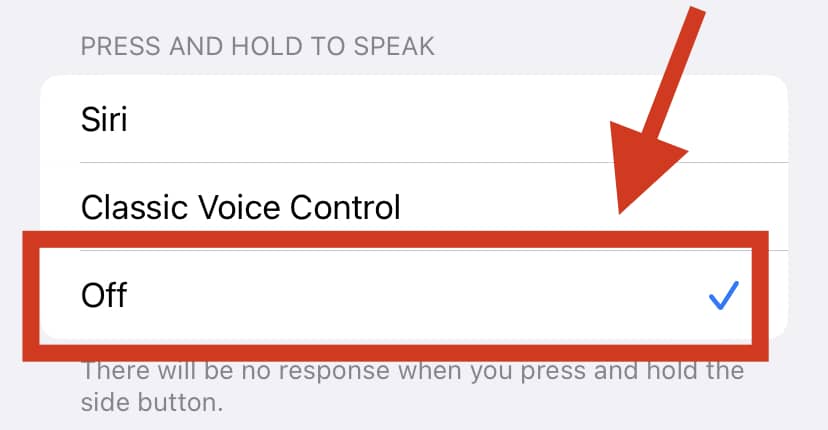 The power button hang-up feature should now be successfully turned off!
Related Questions
How Is The Power Button Hang Up Feature On iPhone Helpful?
Although many individuals may find this function troublesome, it can be quite helpful in some situations. For example:
The power button hang-up feature is handy if you are eating while on the phone and need to end a call. With this function, you won't have to swipe the screen with your greasy fingers to end the call since the power button will do the job!
It is a useful feature when your iPhone's screen is not responding or is stuck due to an internal issue.
If your iPhone's screen is damaged and you have trouble getting it to work, using the power button might be an easier option.
Another advantage of this function is when you are out in the cold while on a call. Instead of pulling your phone out, simply press the power button to end the conversation.
Many users, however, prefer not to use their buttons to hang up a call frequently for fear of causing the buttons to malfunction.
Why Doesn't My iPhone Show An End Call Button For Certain Calls?
The "End Call" button may or may not show on your screen depending upon whether your phone is locked or not.
You will only see the "Slide to Answer" option if your iPhone is locked.
However, you will see both the red "End" and green "Receive" call buttons when your iPhone is unlocked.
How Else Can I Lock My iPhone Other Than Through the Power Button?
Apart from using the side button to lock your iPhone, you can also use the following approach to enable Assistive Touch:
Go to the Settings app on your iPhone.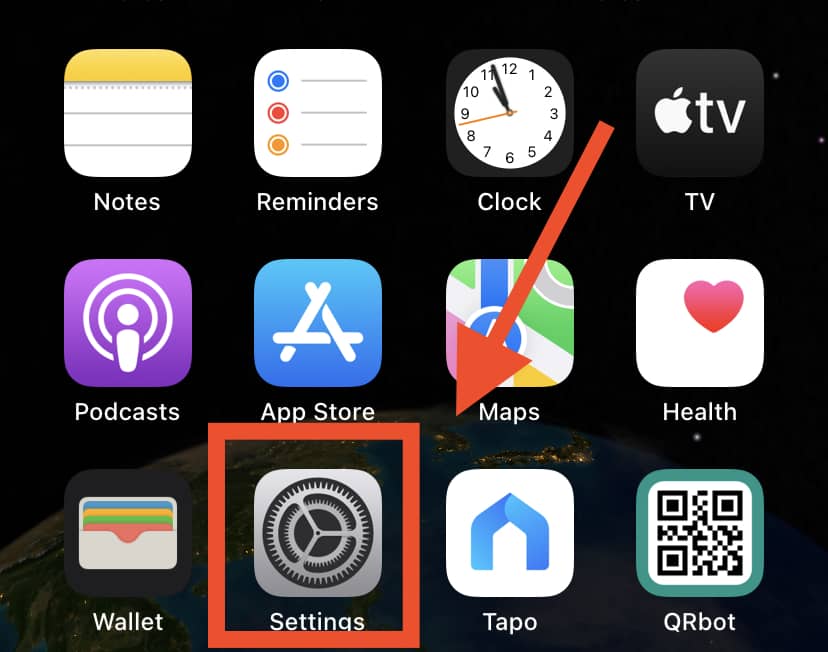 Scroll down to Accessibility and tap on it. After that, tap on Touch.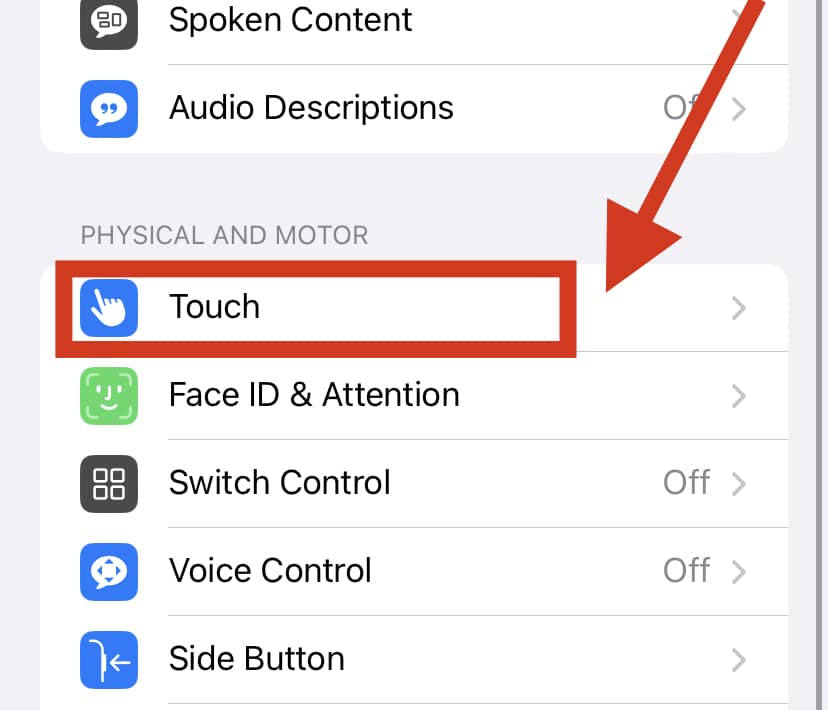 From there, navigate to AssistiveTouch. Now, toggle the switch next to AssistiveTouch on. By doing so, a gray circle will appear on your iPhone's screen, which you can then drag wherever you want along the screen's edge.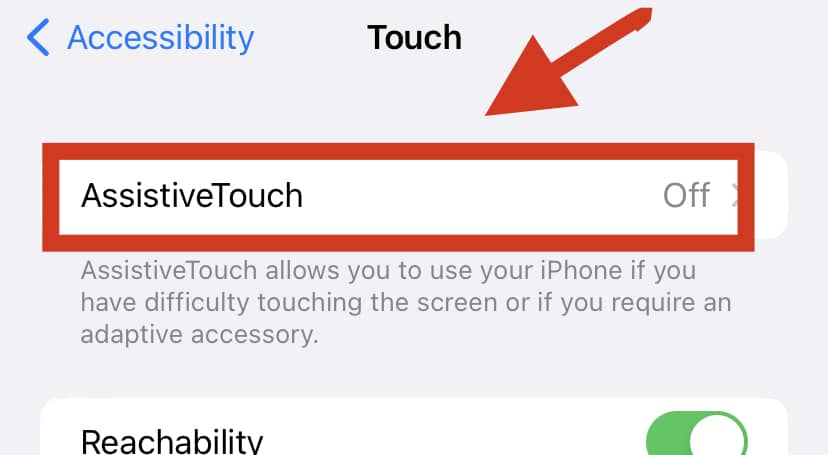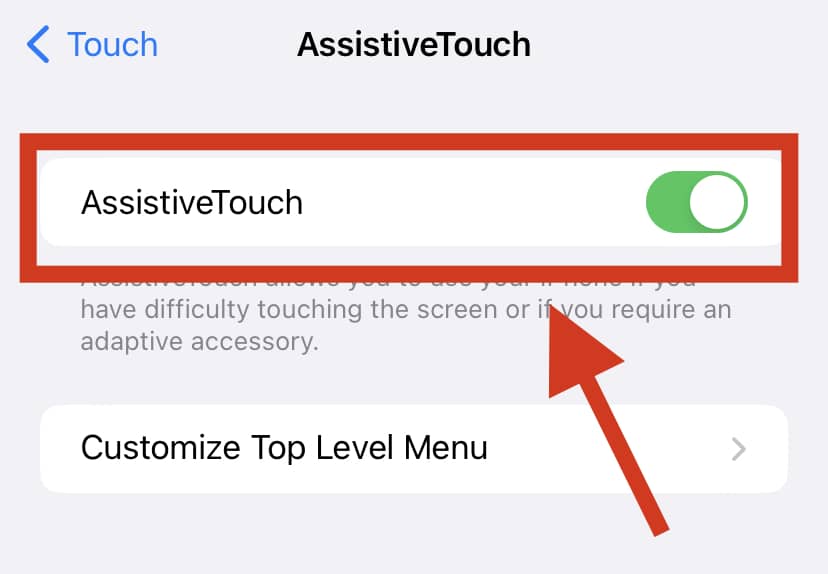 Tap on the circle, and a small AssistiveTouch menu will appear. Choose Device from the menu. Then, additional commands will appear.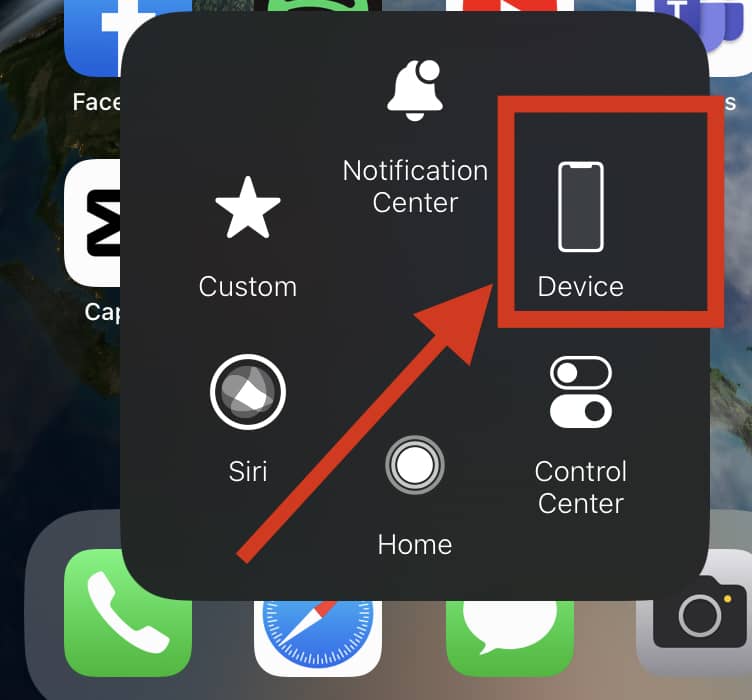 Finally, tap on Lock Screen. This will allow you to lock your phone without the need to press the power button!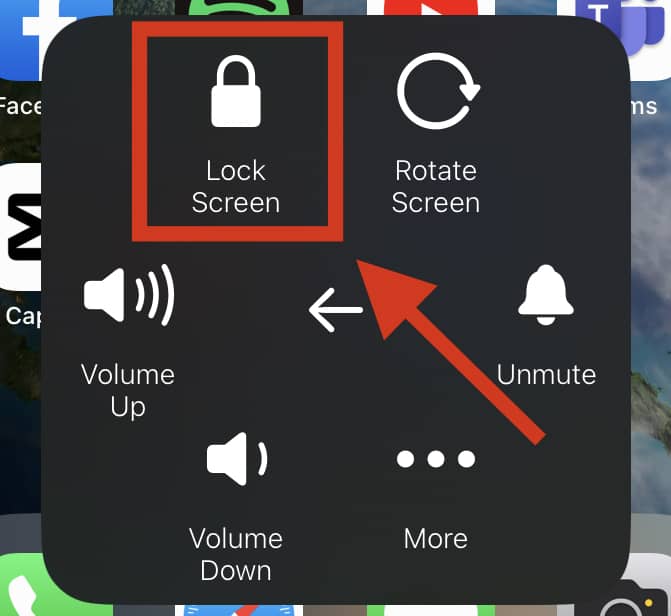 AssistiveTouch not only helps you to lock your device but also offers various other helpful features. If you're having trouble with your iPhone's touch screen, then Assistive Touch can definitely come in handy!
What Are Some Other Ways To Hang Up A Call If Not Through The Power Button?
There are other ways with which you can end a call aside from pressing the side button of an iPhone. For example, you can do so by connecting your phone to an accessory:
By Using an Apple Watch: Having an Apple Watch allows you to control many features of your iPhone. One such feature is accepting and declining incoming calls. Simply click on the red "Disconnect" button to end a call.
By Using Airpods: You can also hang up a call by using Airpods. All you have to do to end a call on the 1st generation Airpods is double-tap any of them from the outside.
With these accessories, you won't even need to take your phone out of your bag or pocket and can simply end the call with a tap of your Watch or Airpods!
In Conclusion
The beauty of the hardware buttons on your iPhone is that they can perform many useful functions.
If the power button hang-up feature troubles you, there is not much you can do in older iPhone models except adjust to this built-in mechanism designed to prevent accidental clicks.
However, if you have a newer iPhone model, you can either quickly and easily disable this function through the settings or circumvent it by going to the home screen first before pressing the power button.
Making calls whilst you have your headphones attached or AirPods connected can also help you to avoid this feature when on call. These exceptions will allow you to prevent your iPhone from ending a call with the power button!
Apple has been the dominant pioneer of the mobile tech world for the past two decades. Learn more about what makes their iPhone an icon not just in the present day, but for the ages to come as well!