Putting a protective case on your phone is a vital aspect of preserving the lifespan of your mobile device.
With that said, there will come a time when you will need to switch out or upgrade your phone case- especially if it's getting quite old!
Older phone cases made of cheap materials can bend, crack or break over time, which can, of course, mean that your mobile phone is no longer properly protected.
If you're wondering, "How often should I change my phone case?" then this article has all the answers you'll need.
How often you change your phone case often depends largely on your personal preferences and the condition of your current phone case.
If your case is broken, old, damaged, or if your phone just needs a little extra protection, then it's probably time to get a new case!
How Long Does A Phone Case Last, Usually?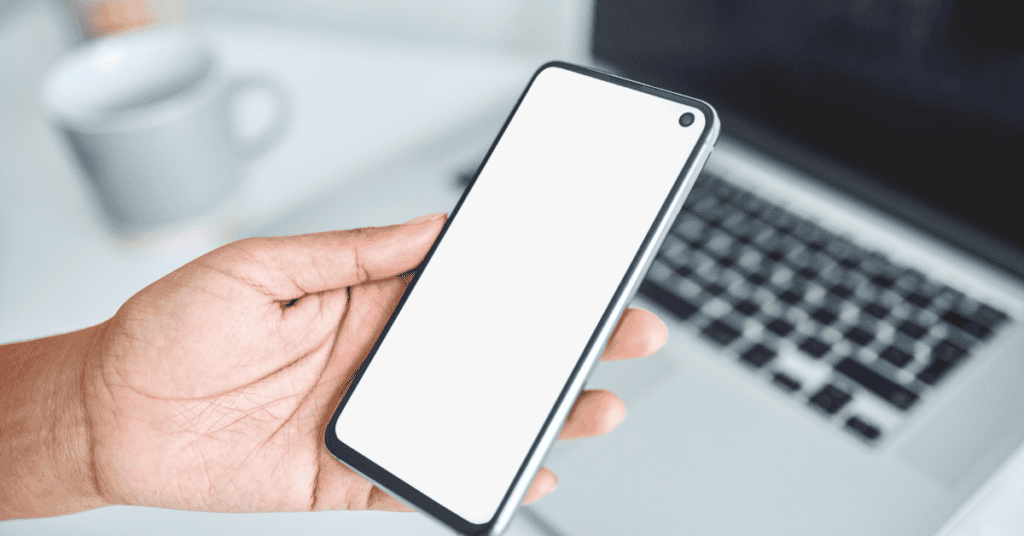 Phone cases can both add style and provide protection for your smartphone.
The lifespan of each case depends on its brand and usage. Premium brands create products out of durable materials (such as leather cases) that will last a long time.
On the other hand, more budget-friendly brands have a tendency to sell products that aren't really up to par.
Regardless of how careful you are and how high-quality the material is, it's pretty inevitable that a case will begin to peel away, crack along the sides, or show other signs of deterioration after a certain amount of time.
Sometimes, you may find that your case is becoming loose within the first few months of purchase and use! As a result, you'll have no choice but to buy a new replacement.
If this has occurred, the fault likely lies primarily with the brand or manufacturer and not with the way you've been using the case.
Ideally, a quality phone case should last you between three to four years before it starts to become irreparably damaged.
If you prefer cases that look aesthetically pleasing, the first sign that it's time to change it is when the designs start to fade or peel off.
A lot of the more trendy, meme-related designs tend to lack durability. Thus, these phone cases may only last for up to a year.
Is It Okay To Change Phone Cases Frequently?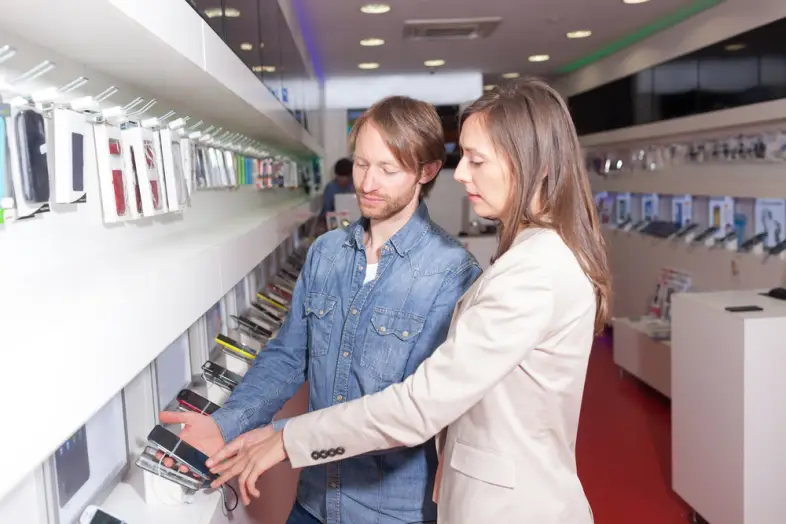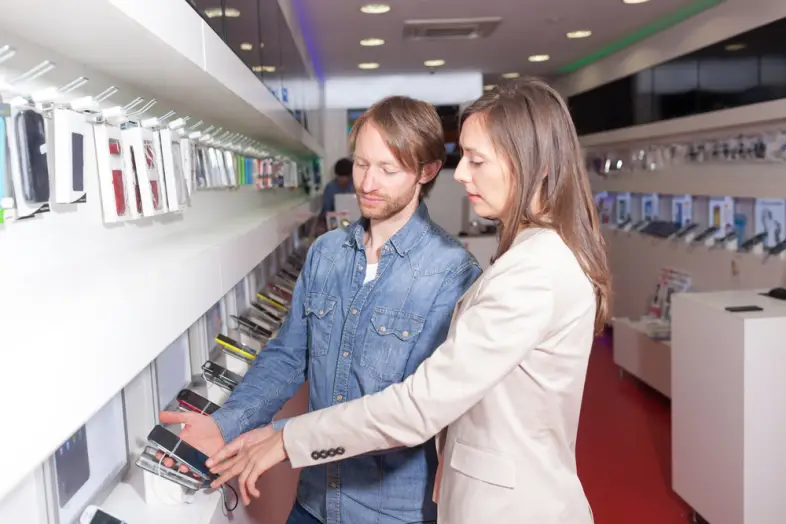 Absolutely!
There are no hard and fast rules on how often you can change out your phone case, and doing so should have no adverse effects on your device (as long as it doesn't affect the screen or buttons, that is).
Depending on your needs, you can use your phone case for weeks, months, and even years.
You can also change your phone case if you feel the design is outdated or if you want to give the device a new look.
If you have the inclination (and the extra funds), you could change your phone case every week to give your device a fresh appearance if you want!
A substantial number of phone users on online forums have stated that they own more than 14 phone cases and are in the habit of changing their covers every single week.
Top 4 Reasons To Get A New Phone Case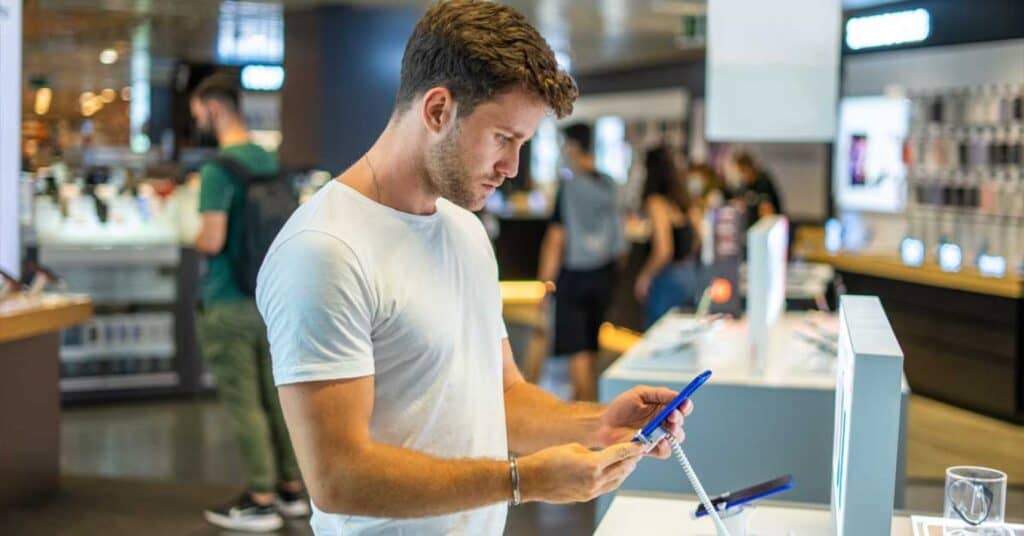 People purchase new phone cases for various reasons.
If you are still confused about when you should retire your current phone case, take the following into account:
Dirt And Grime
We handle our phones every day, regardless of what we touch or do.
As a result, your phone case has a tendency to accumulate a lot of dirt and grime over time.
Eventually, you'll probably feel the need to change your phone case either permanently or at least for a long enough period to clean and sanitize the one you've been using!
Extra Layer Of Security
If you've got slippery hands, getting a new phone case that can keep up with your clumsiness is a good idea.
If your case is worn out, cracked, or loosened, the risk of your phone falling out of its case when it hits the ground increases!
Once your old case has worn out, replace it with a new one to ensure your smartphone stays secure.
Style Change
Besides providing protection, phone cases also add your own personal style to your device and give your smartphone a unique look.
With new designs hitting the market every day, your old phone case might soon be out of fashion!
If so, you can spice up the look of your smartphone by purchasing a new case. Picking the right case will make your phone look new, beautiful, and eye-catching once more.
Poor Fit
Another reason you might want to buy a new phone case is that your current one doesn't fit your phone properly.
Phone cases loosen over time or break when dropped. As a result of physical changes or incompatibility, an ill-fitting case can interfere with or even completely block your phone's charging port.
When you are charging your phone, it isn't advisable to remove your case. This is because it's very easy to accidentally knock your phone to the ground and damage it.
Therefore, if you can't access your charging port due to the case, it's time to get a new one!
What Is The Most Durable Phone Case Out There?
Buying a case that won't last is both a big disappointment and a waste of your money.
There is a multitude of phone cases available on the market, made of different materials such as silicon, plastic, or even wood.
Below, we've compiled a list of some of the most durable phone case brands available:
1. Otterbox Defender Series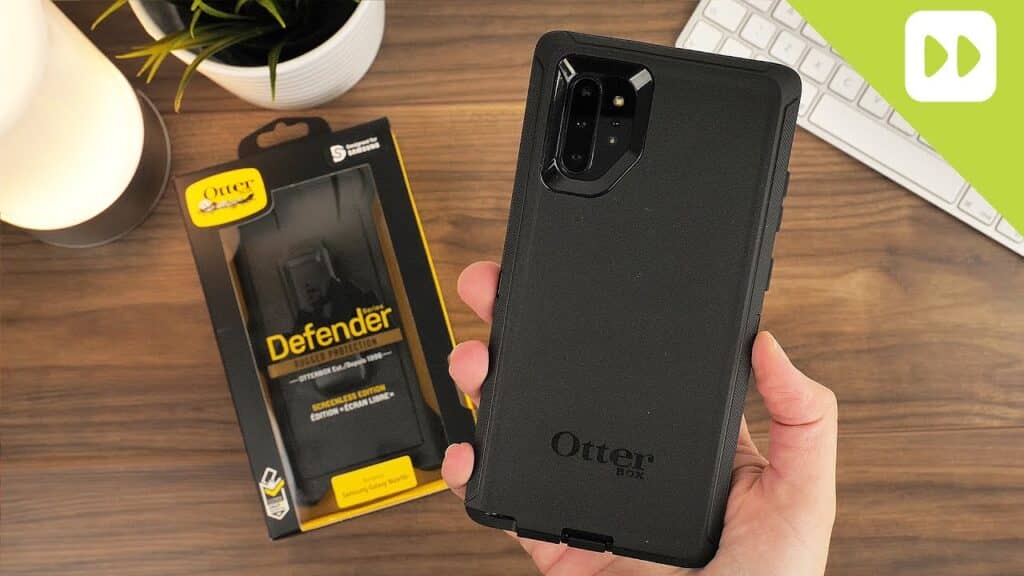 There's no way you can have a conversation about phone cases without someone mentioning this company's products!
Otterbox has been around for a long time, and their phone covers primarily come in black.
The company also offers built-in screen protectors on their product, so you won't have to worry about your phone screen cracking if you accidentally drop your device.
This top-notch protective cover uses a synthetic rubber slipcover and a polycarbonate shell to keep your phone as safe as possible.
The buttons are protected, and the case includes port covers to keep dust, dirt, and other foreign elements out as well.
2. Urban Armor Gear – UAG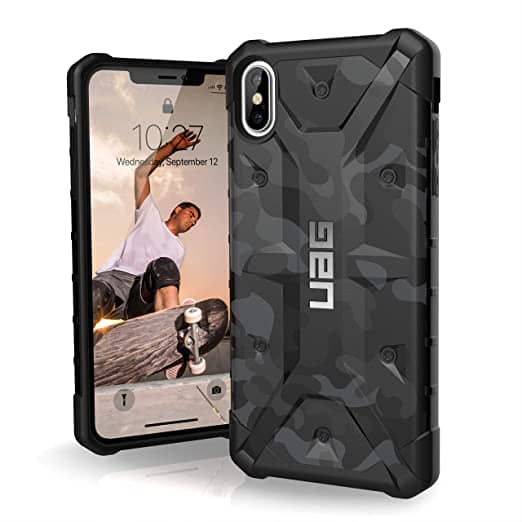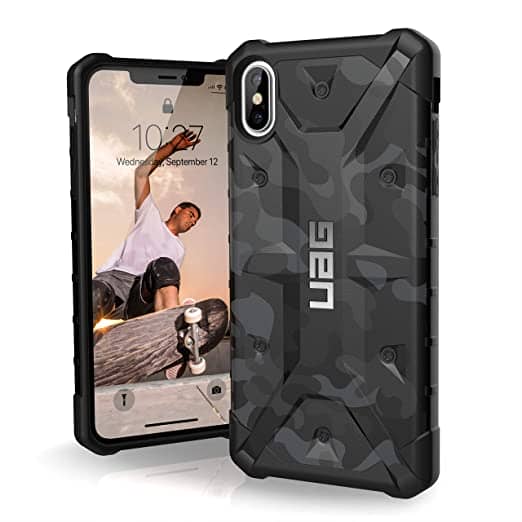 The UAG provides a high-quality, long-lasting protective layer regardless of your phone type.
These cases are thin, durable, and come in various styles. The company always prioritizes toughness and durability over aesthetics, regardless of design.
This company includes five layers of protection in their cases, and their products boast double the military drop standards.
Furthermore, this company incorporates rubber edges within its case to help it cling perfectly to slippery surfaces.
Impressively, you can place this top-notch protective case on your phone and then drop it from four feet multiple times without damaging it (although no one recommends you do so!)
3. LifeProof Fre Case Series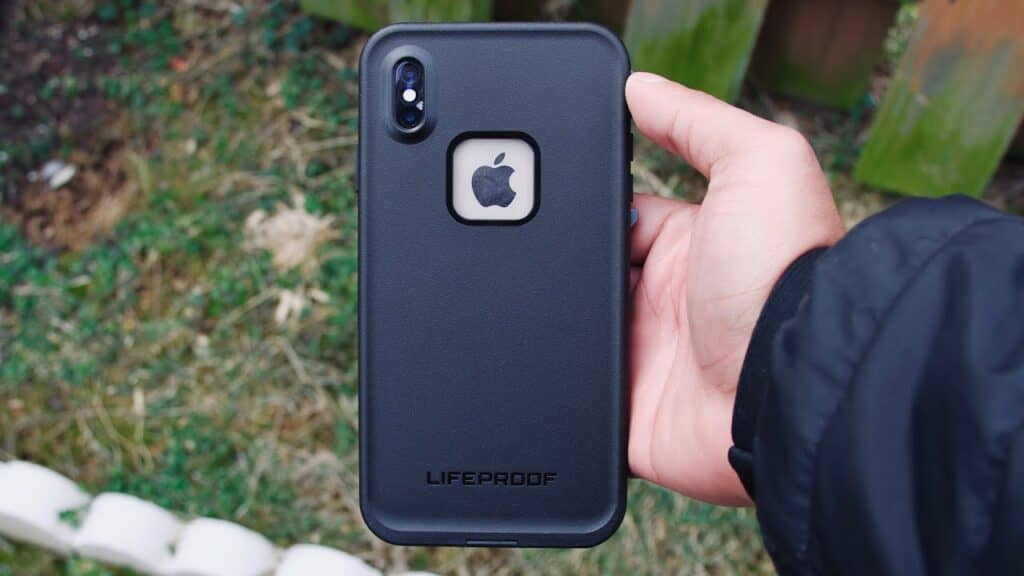 If you are looking for all-around protection along with well-designed covers, then the Lifeproof Fre has everything you need.
The Lifeproof Fre series cases come with beautiful designs, a built-in screen protector, and a durable hardback.
What's more, the manufacturers assure you that you can place this casing on your phone and then drop it from as high as two meters without risking a scratch.
This case also has waterproof qualities, allowing you to submerge the device in water for up to an hour.
Finally, users like the Lifeproof Fre cases because they provide superior protection against different external threats such as dirt, debris, moisture, and other foreign elements.
4. Pelican Phone Cases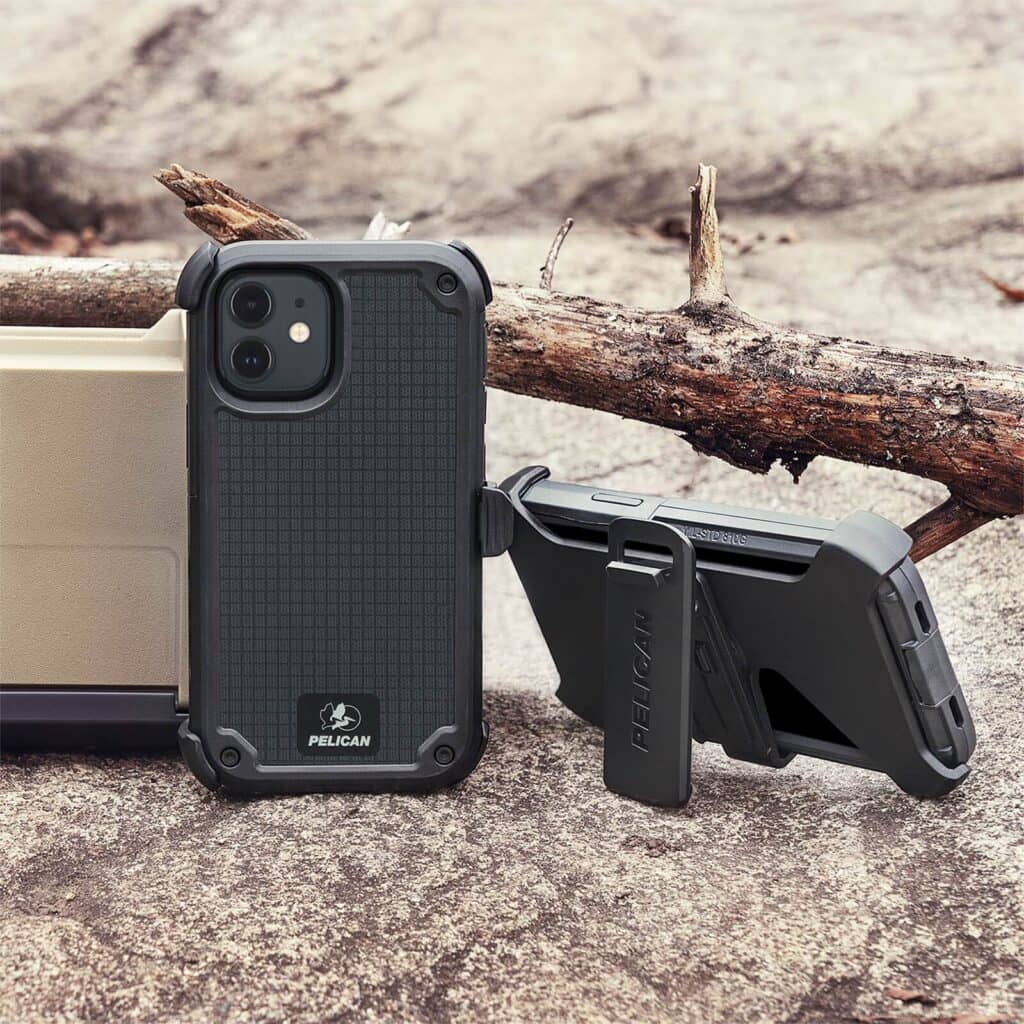 Pelican dedicates its time to developing new and improved protective cases for smartphones.
The Pelican Shield case includes five layers of protection, thermoplastic elastomers, and bulletproof materials.
The company assures customers that the Pelican Shield case can take anything and everything you throw at the phone.
To back this up, you'll get a lifetime warranty on every Pelican Shield case you buy!
Finally, this shield case has an impressive triple military-grade drop protection. This case is one of the best choices for people with slippery hands or for those who frequent rocky places and are scared of dropping their phones.
In Conclusion
So, how often should you change your phone case?
It's totally up to you, but you should think about exchanging your old case for a new one if it's damaged, dirty, or loose.
In addition, you may want to buy a new phone case even if you're just opting for a new look!
There are no definite rules or device safety guidelines for when you should change your case, and you can realistically keep the same one for as long as it serves its purpose.
Phone cases can last anywhere from a few months to a few years, and it all depends on the quality of the case as well as how you've been handling it all this time!
Phone cases are one of them. Want to know what the other 14 Most Essential Smartphone Accessories are this year? Click HERE to find out!