Although the iPhone is renowned for its many outstanding features, hosting MP3 music files is not one of the Apple device's strongest points.
Playing MP3 files saved on your iCloud Drive may be a straightforward process because of the built-in media player, but what about the files not saved in your cloud storage?
"How do I listen to MP3 files on my iPhone?" I hear you asking.
Thankfully, the process of listening to your new and unsaved MP3 files is made easier by iTunes, Apple Music, and device syncing.
Learn all the details below and pick the method that's best for you!
How To Play MP3 Files On Your iPhone?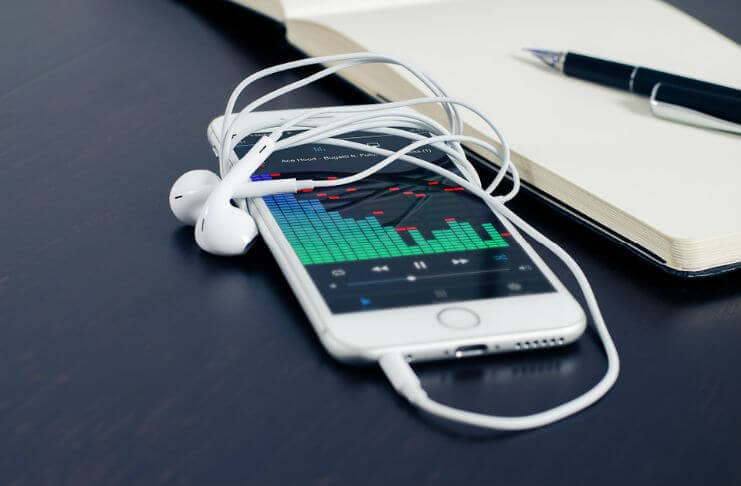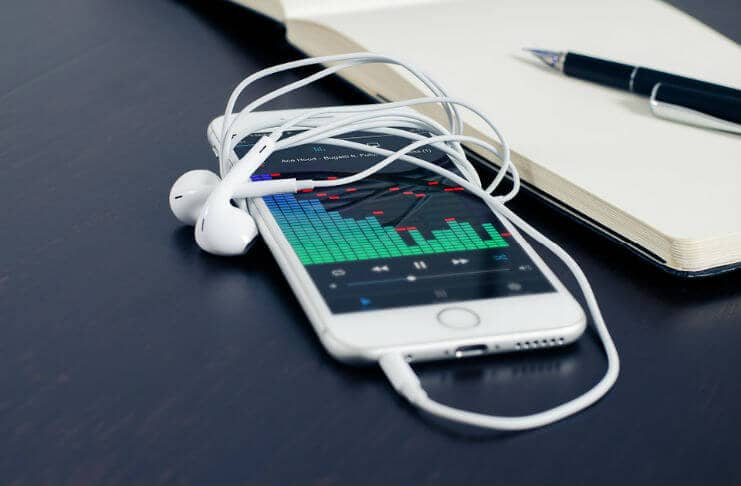 If you have the files downloaded on iCloud, there are two ways in which you can play MP3 on iPhones:
Firstly, you can easily access the files on your iPhone in your iCloud Drive.
You can do this by opening the Files app and simply clicking play on the MP3 file you would like to listen to.
If you have stored the MP3 file on a third-party cloud service, you can access it by giving your phone's Files app permission to access the third-party app's contents.
Alternatively, you can sign in to your iCloud account through a supported browser and gain access to your saved files this way.
Then, all you need to do is click on the file you want to play; the same way you would on the Files app. You could also choose to download the MP3 file so you can also play it offline.
If you are not an Apple Music subscriber and the above options don't work for you, we recommend connecting your iPhone to your PC or a MacBook.
This process requires you to save the files on your PC or MacBook on either iTunes or a third-party music app, then connect the two devices using a USB cable:
To sync your iPhone using a MacBook, use the Finder app to open up iTunes.
If you are using a PC, you must first download the iTunes software before syncing your computer with your iPhone.
Both apps have detailed step-by-step instructions to guide you through the syncing process.
Once you have synced your iPhone, you will gain access to your saved MP3 files, which you can then transfer onto your iPhone from your PC or MacBook.
You can also play these files while the devices are connected via cable.
How To Download MP3 Files Into Your iPhone?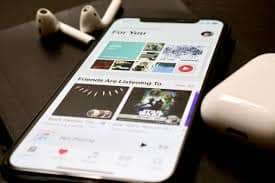 Apple has provided two platforms which you can use to listen to and download millions of songs.
These platforms are Apple Music and iTunes. The two programs work on a subscription basis, where you pay a monthly fee for access to unlimited music.
Through Apple Music, you can search for the music you want to download and add it to your iCloud Music Library.
To download the MP3, click on the Download button with a cloud icon next to it. Once you download a song or album, you can listen to it at any time you would like- even without an internet connection.
Alternatively, you can also choose to use iTunes. When paired with an Apple Music subscription and a PC, iTunes allows you to play or download music and audio files.
To use iTunes, start by opening the iTunes app on your PC and clicking the Edit button. Once the requested pop-up opens, click on the Preference tab next to the General tab.

This action should open up a pop-up window in which you can check the iCloud Music library box. Click OK to finish, then you can begin to search the app for the music you would like to download.
Once you have found the songs you want to download, click on the Add icon to download them into your iTunes library or to add them to a playlist.

When you next launch the Apple Music app on your iPhone, you will find your downloaded music waiting for you!
How To Send MP3 Files From My iPhone?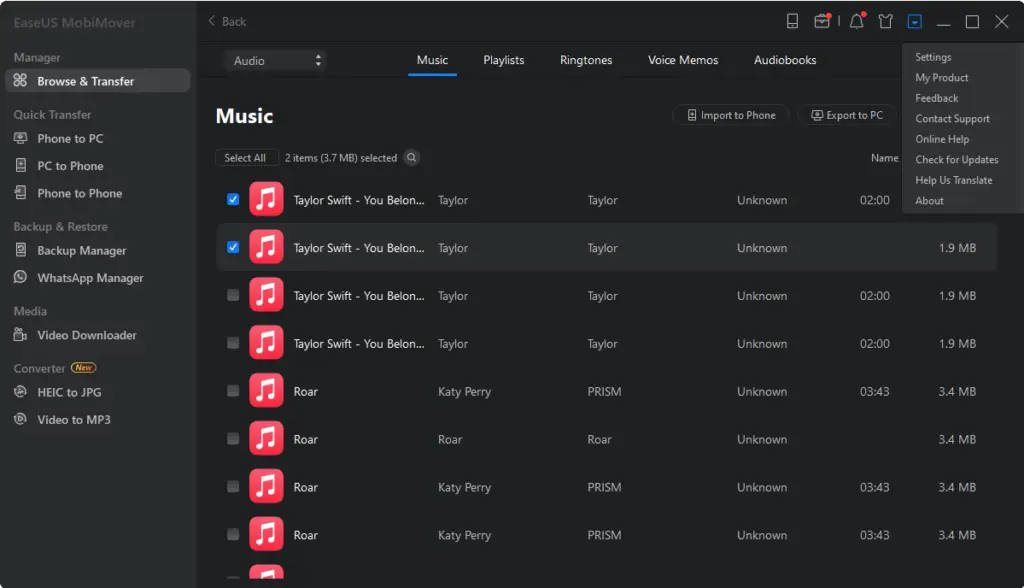 If you want to send an MP3 file from your iPhone, you must first ensure that the file is saved under the Files app in your iCloud Drive.
Then, follow the steps detailed below:
If you are sending the file to another iPhone device, the simplest method is to use AirDrop.

Click on the Share button on the MP3 file and select the AirDrop option. A pop-up will show you all iPhones available around you. Choose the iPhone you would like to share the MP3 with and then press Send.
You can also transfer MP3 files via a third-party cloud service. Some examples include Google Drive, Dropbox, and Microsoft OneDrive.

When you download the service's app, you'll be able to share MP3 files once you have granted the app permission to access your files.

You can also send an audio file via a third-party app like Gmail or Messenger. You do this by clicking the Share icon on the MP3 file and selecting the option you would prefer.
Related Questions
1. Are third-party music player apps safe?
Third-party music players are generally safe to use, as long as they do not ask for or require personal information from you.
To remain safe, download third-party apps only from the App Store and scan the reviews to determine whether it is a secure option.
2. What is the easiest way to download music on an iPhone?
The easiest way to download music would be Apple Music or iTunes. It is the safest and the most efficient method.
3. How do I find my MP3 files on my iPhone?
When you download or save an MP3 file, it will be saved to the Files app on your iPhone.
If the MP3 is a recording you have made on your phone, you will need to transfer it from 'Voice Memos' to 'Files' or else play it directly on the Voice Memos app.
In Summary
There you have it- the ultimate guide for playing, saving, and finding MP3 files on your iPhone or iPad.
If you were wondering, "How do I listen to MP3 files on my iPhone?" hopefully we've been able to clear all that up for you today!
There are several simple reliable ways to add music and play an MP3 file such as device syncing, using iTunes, Apple Music, or even a third-party app.
The fact that your iPhone does not have a built-in offline MP3 player does not mean you can't enjoy playing your audio files on your device.
All you need is your iPhone and this article to navigate your way through the process with ease!
Apple has been the dominant pioneer of the mobile tech world for the past two decades. Learn more about what makes their iPhone an icon not just in the present day, but for the ages to come as well!