Have you ever come across 'First Seen by this device' in your secret conversations on Facebook and wondered what it means?
Every website you've visited so far in your quest to answer this question has probably had tiny fragments of information, and now you're more confused than ever as to what the true answer is.
Don't worry; we have you covered!
While it may seem complicated, 'First seen by this device' indicates that an individual has enabled the Secret Chats option on the Facebook Messenger app.
Let's find out a bit more about what that entails…
Secret Conversations On Messenger: What Are They?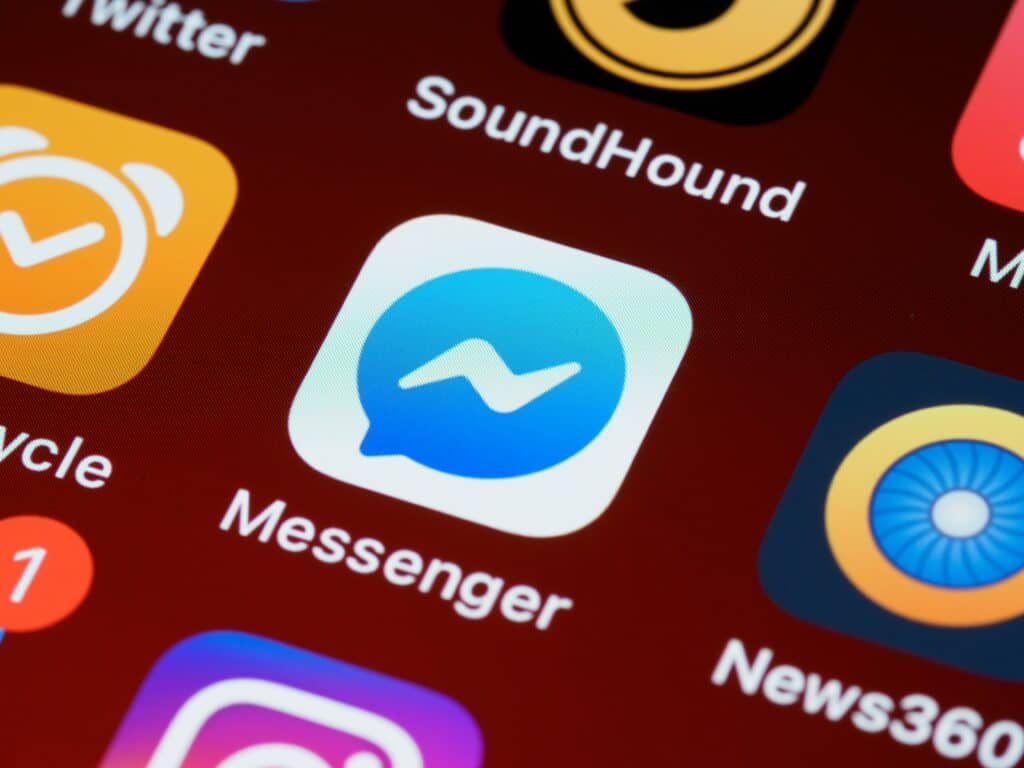 To answer your question more thoroughly, we need to first take a look at what exactly Secret Conversations are!
Messenger's updates in recent times saw additional features introduced to the app. One of these was Secret Conversations.
Equipped with end-to-end encryption from one device to another, Secret Conversations ensure that any third parties- including Facebook- cannot read your messages.
This simply means that your data is more well-protected!
Consequently, this protects users from issues such as hacking and provides improved security when spending time on the web.
Secret conversations differ by having black text bubbles instead of the regular blue ones.
The person you have enabled the option with will also have a padlock next to their name in your chats.
Secret Conversations and normal chats can exist simultaneously; the messages are independent of one another, meaning if you delete your secret conversation the regular chat will be unaffected.
Secret conversations come with advantages such as timed messages, which you can activate by clicking on the clock icon near the keyboard display and selecting a time frame (as short as five seconds).
Timed messages auto-delete once the designated time runs out.
Enabling Secret Conversations
To start chatting in a Secret Conversation, all you need to do is click on the name of the person you want to talk to and you will be directed to a few different options.
Tap on 'Go to Secret Conversation', and the chat will appear instantly. This only takes a couple of seconds unlike the old version, where the option had to be enabled manually with a toggle.
Note that if you start a Secret Conversation from one device and open your Messenger on another, you will not see the same messages even if you enable secret chats on your second device.
For example, if you have secret chats on your phone, the conversations will not carry over even if you use Messenger on your iPad or laptop!
Some features are still accessible while using Secret Conversations; you can send messages, stickers, emojis, pictures, videos, and voice recordings as you normally do.
However, sending GIFs and making payments is impossible. You can't make standard calls or video calls either.
The Meaning Of Secret Conversation's 'First Seen by This Device'
Once you have enabled Secret Conversations and tapped on the desired person's name, you will subsequently see two options.
These choices shown are you and the receiver's keys, displayed in the form of numbers and letters and which serve as proof that you are in a Secret Conversation.
Keys are unique to each user, and losing them will result in an inability to read messages.
Why are they important in this context, you may ask?
With the keys present, you'll spot a message in small font stating 'First seen by this device', along with a date and time.
The most commonly-asked question in regards to this- and the one that we're here to answer today- is what this phrase means, and whether it's important!
Essentially, 'First seen by this device' shows when a Secret Conversation has started and ended. Therefore, it helps the user to remember dates in a relevant context.
For example, if you started a secret conversation with a contact on the 30th of Dec, 2021, this date will remain unchanged unless you delete the conversation and restart it. If you continue the chat, the date will stay the same.
Similarly, if you log into Messenger through a different device such as your laptop and enable Secret Conversations, the date and time of 'First seen by this device' will be that of the present time as you aren't currently using your phone.
In short: 'First seen by this device' changes depending on the device you are using.
'First seen by this device' also applies the same way to the contact you are in touch with within the confidential chat.
Your keys will have your date and time displayed above them, whereas your contact will have theirs on their set of keys.
Related Questions
Can Secret Conversations be enabled On Facebook's Web Browser?
Secret Conversations is a feature of Messenger's app; therefore, it cannot operate in a browser (unless you download a Chrome extension for it).
You will need to download Messenger on your device and log into your Facebook account to use the feature.
Then, simply follow the steps stated above to activate your Secret Conversations!
What is the difference between the old 'First seen by this device' and the updated version?
In the older version, you would have needed to tap on your profile and gone through multiple options in order to select secret conversations.
This directed you to a toggle, which you could then use to turn the feature on and off. Above the toggle was a list of devices first seen, along with the dates.
The updated version varies as the dates are now placed above the keys.
In Summary
In short, Secret Conversations guards your privacy, enabling you to communicate sensitive matters freely all the while having access to fundamental messaging aspects.
Messenger's reliable feature allows you to converse securely- whether that means pouring your heart out or making confidential deals.
It's easy to enable, and its distinctive icons and colors make it simple to confirm if the function is working properly.
Keys take no effort to access, and 'First seen by this device' clearly relays the exact date you started and ended a conversation on a particular device.
So, the next time you see the message and the date changes, you'll know what it means!