Ever noticed your Samsung phone losing its zip as it ages? You're not alone. Recent findings suggest that Samsung's older phones might not be slowing down by accident.
From intentional throttling to planned obsolescence, the reasons behind this phenomenon are more complex than they appear. Is your trusty device a victim of deliberate slowing down, or is there more to the story?
Let's examine the facts and find out what's really happening under the hood of your Samsung phone…
Does Samsung Slow Down Their Phones?
Samsung has a reason to slow down its older phones. They make it possible through software updates.
This issue keeps their sales high as people need new phones almost after two years. As technology emerges, the lifetime of every gadget is decreasing.
A few years back, every device's lifetime was more remarkable than now. Companies provided the best services to customers in the past, but it decreased sales. Now everyone is thinking about their benefits instead of the customers.
Like other emerging mobile companies, Samsung also uses the strategy to weaken older phones through software updates and eventually make people buy new model devices for their daily use to save time.
How Do Samsung Software Updates Slow Down the Phones?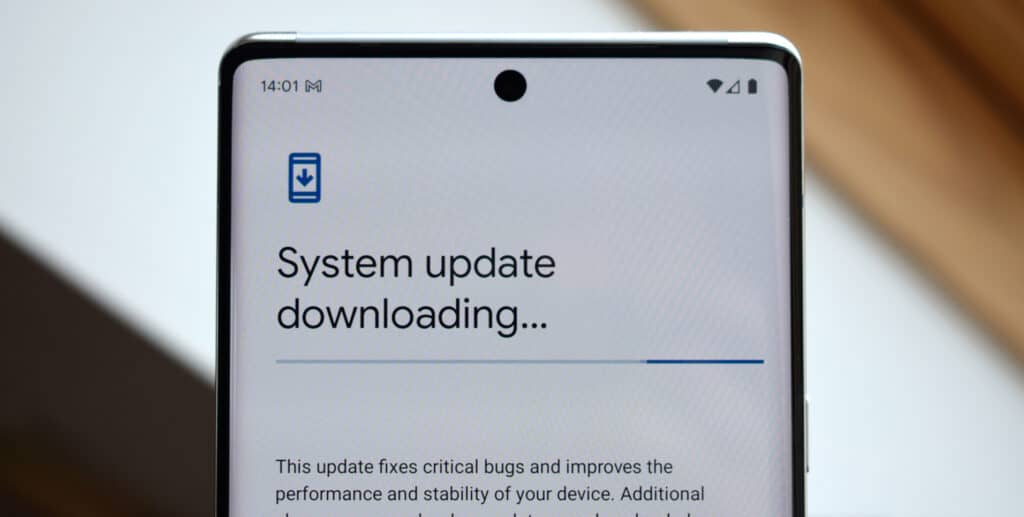 You may have the idea of Game Optimization Services (GOS). Samsung provides these services when users launch a game. It slows games.
GaryeonHan tweeted some evidence from a Korean forum. He listed many apps that GOS controls other than gaming applications.
GOS considers many daily-use applications like games, slowing down their performance after every software update.
Moreover, GOS limits the performance of gaming and social media applications and slows down some applications of Samsung, such as Samsung Pay, Samsung Cloud, etc.
After every software update, the phone's performance slows down with time. This issue has affected all the models of Samsung and decreased their performance within a year of their launch. However, Samsung has not made any official statement about confirming this topic.
Does Samsung Stop Updating Older Phones?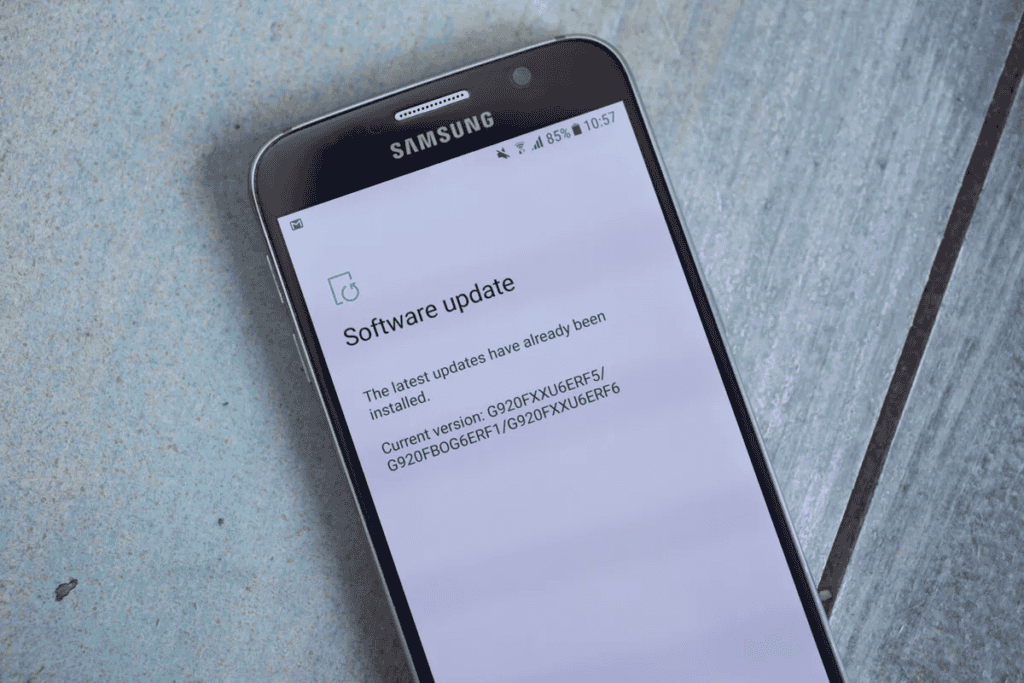 Many cases have shown the reduced performance of the CPU after software updates. Recently, Samsung has declared that the major Android updates will be available only four years after the phone's launch. It means that they are limiting its lifetime only to a few years.
The primary Android updates will be available for many devices, including Mid-ranger, Galaxy Series, Flagships, Foldable phones, Samsung Watches, and other devices. 
Samsung launches major Android updates after some time. It considers the compatibility of the hardware with the software updates.
When the phone or other device model becomes too old, it is incompatible with the software updates designed for newer models and hardware.
The old hardware can also be a reason to slow down the performance of a mobile phone because new updates only work with their compatible hardware.
It is necessary to keep the phone updated to enjoy the new features and software updates. Some features may no longer be in use with an old model mobile phone.
Samsung claims that its software updates don't throttle the CPU. Still, they have been sued for a massive fine by the Italian Authority for Market and Competition because of some significant dysfunctionalities of the CPU after software updates.
How Well Do Samsung Phones Age?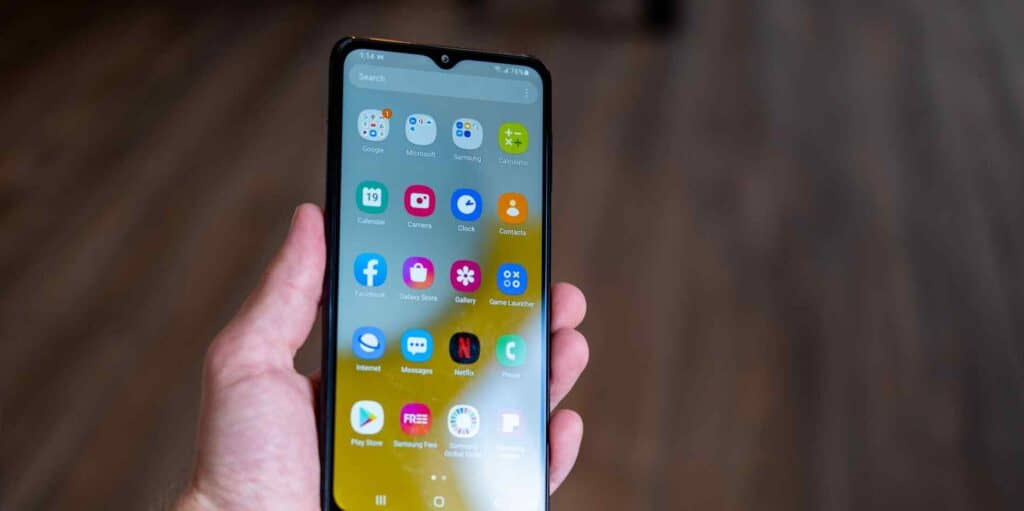 The age of a mobile phone depends on many factors. Your phone can last long if it has no physical damage. When buying a new phone, a customer always thinks about the age of the phone.
It is an essential factor to know how long a phone will last. In the Android world, Samsung is the best competitor so far. You can see the latest features in their recent models. 
Every time Samsung launches a new model, it creates hype in the market. But recently, people have been complaining about the age of their Samsung phones.
Samsung has given the Android 12 update to most of its models launched in 2018. But the age of your Samsung phone depends on the device you are using.
If you have a cheaper machine and bought it in 2018, you may no longer receive the updates from Android. But in 2019, Samsung declared to deliver updates for almost 3 to 4 years for many of their devices.
All of the Samsung Galaxy A, S, Z, and Note devices will get major Android updates for three years and will be able to receive security updates for four years.
From here, the average age of a Samsung device ranges from three to four years after launching that particular device.
The Internet has a complete list of devices that can enjoy major Android updates for three to four years. You can also check the age of your device by typing the model of your Samsung device on Google.
Frequently Asked Questions About Samsung Phones
1. How Long Does a Samsung Phone Remain Functional?
Looking at the latest features and applications, Samsung's remain functional for three to four years.
However, it doesn't mean it will stop working after not getting updates.
The phone remains available and continues to work for several years with the same features gained from the last Android update. It can last for 6-7 years or sometimes more than this.
2. How Can I Speed Up My Samsung Device?
Sometimes, whole storage is also an issue to slow down the device. You should delete unnecessary files and applications and restart your phone. It will speed up the performance of your device.
3. Can Outdated Software Cause My Samsung Phone To Slow Down?
Yes, outdated software can make your phone slow down. You should check for updates every 1-2 months because updates provide your phone with the latest features and functionalities and can enhance its activity.
Conclusion
Summing up all the discussion, we agree that Samsung causes some software updates to slow down their older phones.
These updates may affect the CPU or cause the GOS to slow down the performance of daily-use applications.
In this way, people keep buying new mobile phones or other devices, increasing the company's sales. Many other companies also use this strategy to stay in the market longer.
But it was cleared by Samsung in 2019 that many of their devices will be able to get major Android updates for the next three to four years.
After that, the phone remains functional for several years but cannot get any other updates with new features.
Therefore, you can enjoy your Samsung device for 6-7 years if it does not get any physical damage. We hope that this article has cleared your thoughts and guided you better.