Trading in an old iPhone can be a great way to reduce the price of a new model. It is worth noting that the trade-in value is significantly affected by the condition of the phone you want to trade.
The model and storage size are also important factors when trading in old iPhones. Ideally, you will have a relatively new model in good condition and with a high storage capacity.
So, can you trade in a cracked iPhone?
This article will explore what your options are if you want to trade in your iPhone that has screen damage!
Can You Trade In Your iPhone If It Has A Cracked Screen?
Apple Stores accept cracked iPhones as trade-ins, but may lower the offer. The Apple trade-in program allows new and existing customers to trade in their older models. They are rewarded with credit that can be used towards a new purchase.
You will be quoted a value based on the description of the phone and its condition. This value will be given if the phone matches the description when it is examined.
Does A Cracked iPhone Screen Affect Trade-In Value?
A cracked screen does have an impact on an iPhone's trade-in value. An iPhone trade-in offer depends on the device's condition. Phones in good condition can be refurbished and sold.
A broken iPhone can be taken to Apple Stores for recycling. If your iPhone only has a broken screen, you will probably be eligible for credit.
Can You Exchange A Cracked iPhone For A New One?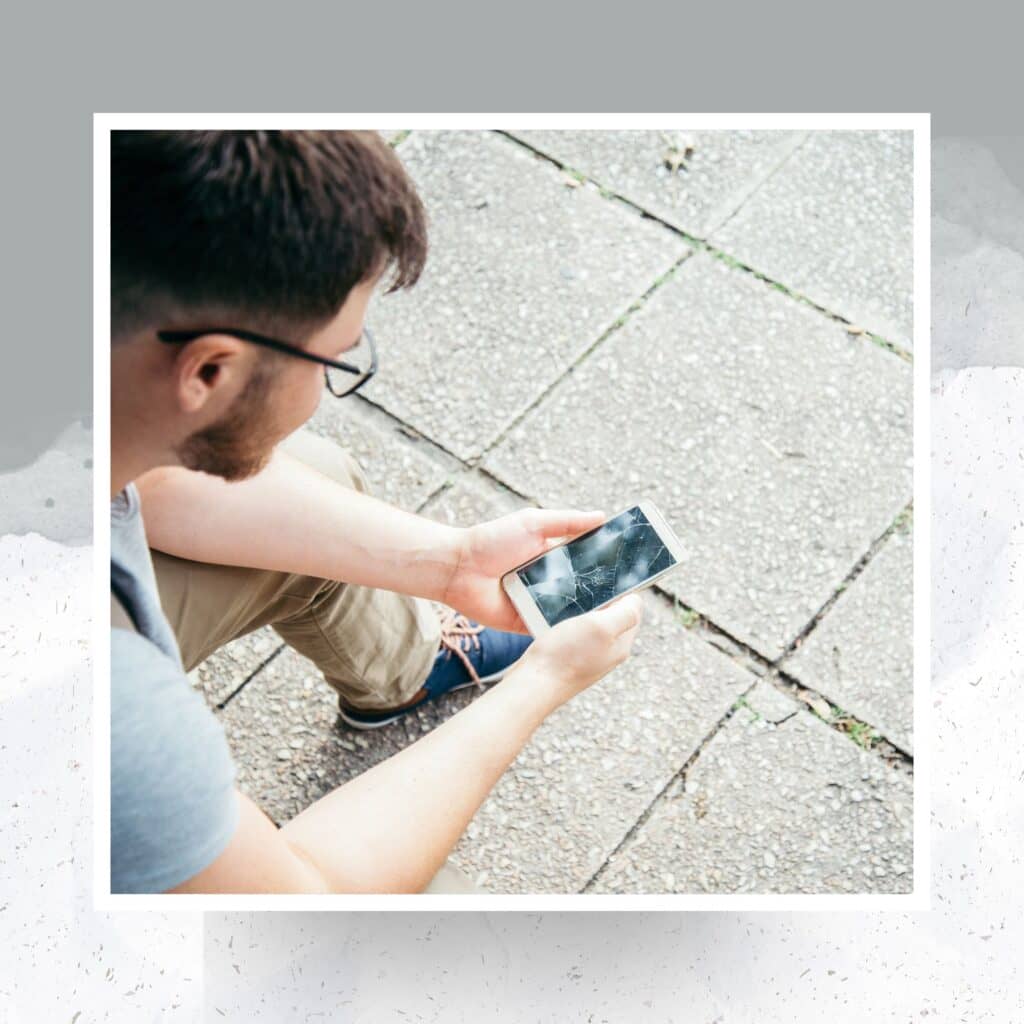 You won't be able to exchange damaged devices directly for new models, but you'll get the best trade-in offer for a new model in good condition.
Trading in your old iPhone can be a great way to take advantage of a reduced price on a new phone. This is why people make a concerted effort to protect their phones, even if they're older models.
The estimated trade-in values of iPhones in good condition vary according to the model.
You'll earn up to $40 credit for an iPhone 7, $160 for an iPhone XS, and $100 for a 2nd generation iPhone SE model.
Currently, the highest trade-in value is for the iPhone 13 Pro Max, which can earn you up to $570 in credit.
The prices are based on Apple's figures on their dedicated trade-in page.
What To Do With A Cracked iPhone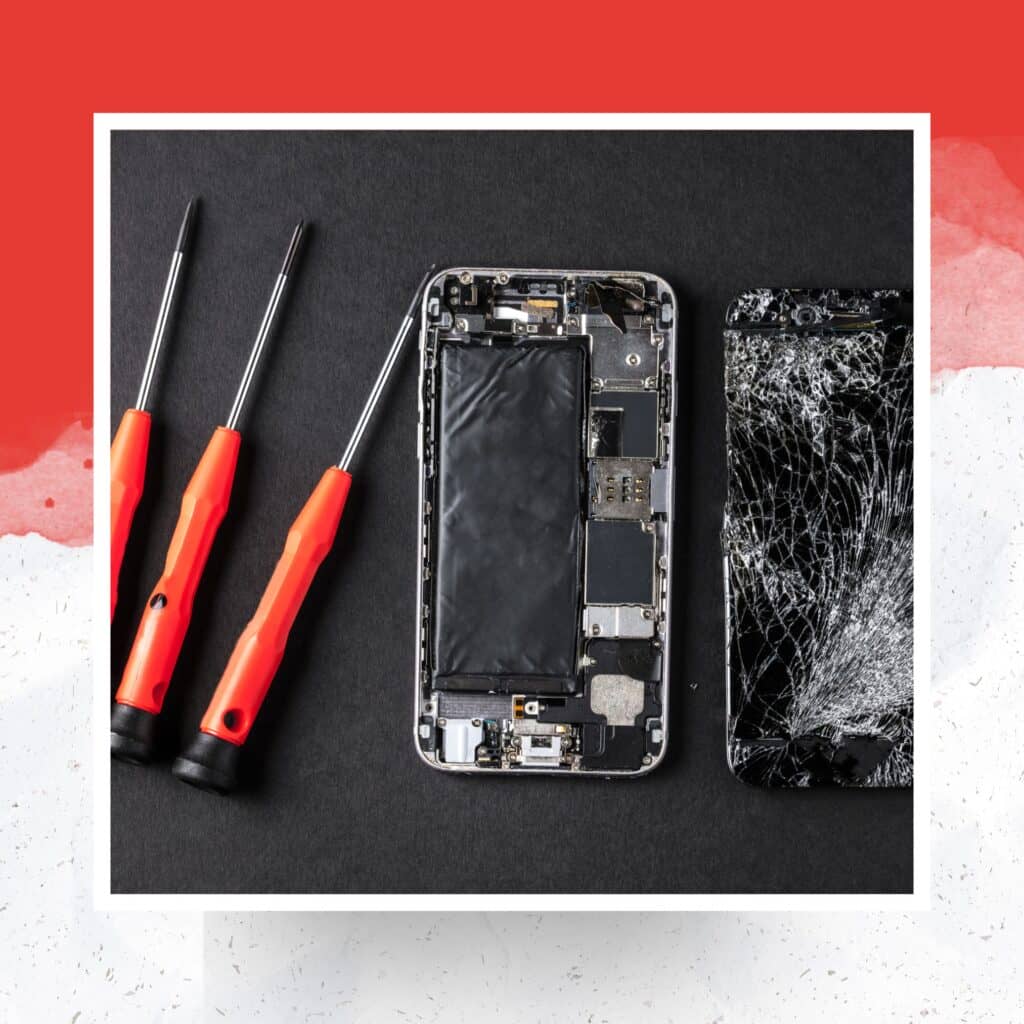 If you have a broken iPhone screen, all is not lost. You can get the screen repaired and continue using the phone – and sometimes a minor crack might not affect your usage at all.
Check your warranty or extras
Your standard iPhone warranty only covers broken iPhones with manufacturing issues; accidental damage won't be covered.
However, if you have AppleCare+ you will have coverage for screen or back glass damage. There is an excess of $29 for this, meaning you will pay this amount for the screen repair service.
Check your insurance
If you have an insurance policy for your iPhone it may include screen coverage. Check the terms of the policy to see everything that is included. In some cases, you may have to pay an excess like with AppleCare+.
Take your iPhone to a professional to be replaced
Repairing a broken phone screen will improve its resale value. Taking it to an Apple Store or sending it away to be repaired can be expensive, but you will enjoy high-quality materials.
Taking it to a local repair store can save you money, but it's worth checking reviews to ensure they are proficient at replacing iPhone screens.
Replace the cracked screen yourself
You can save even more money by buying the parts and replacing the screen yourself. It's a relatively straightforward job, but you may need to invest in some tools to carry out the job properly.
Sell it
Another option is to sell the device. The buyer will then have the opportunity to repair it however they see fit.
Selling an iPhone with a broken screen will get you less money – but you won't have to bother with costly replacements.
FAQs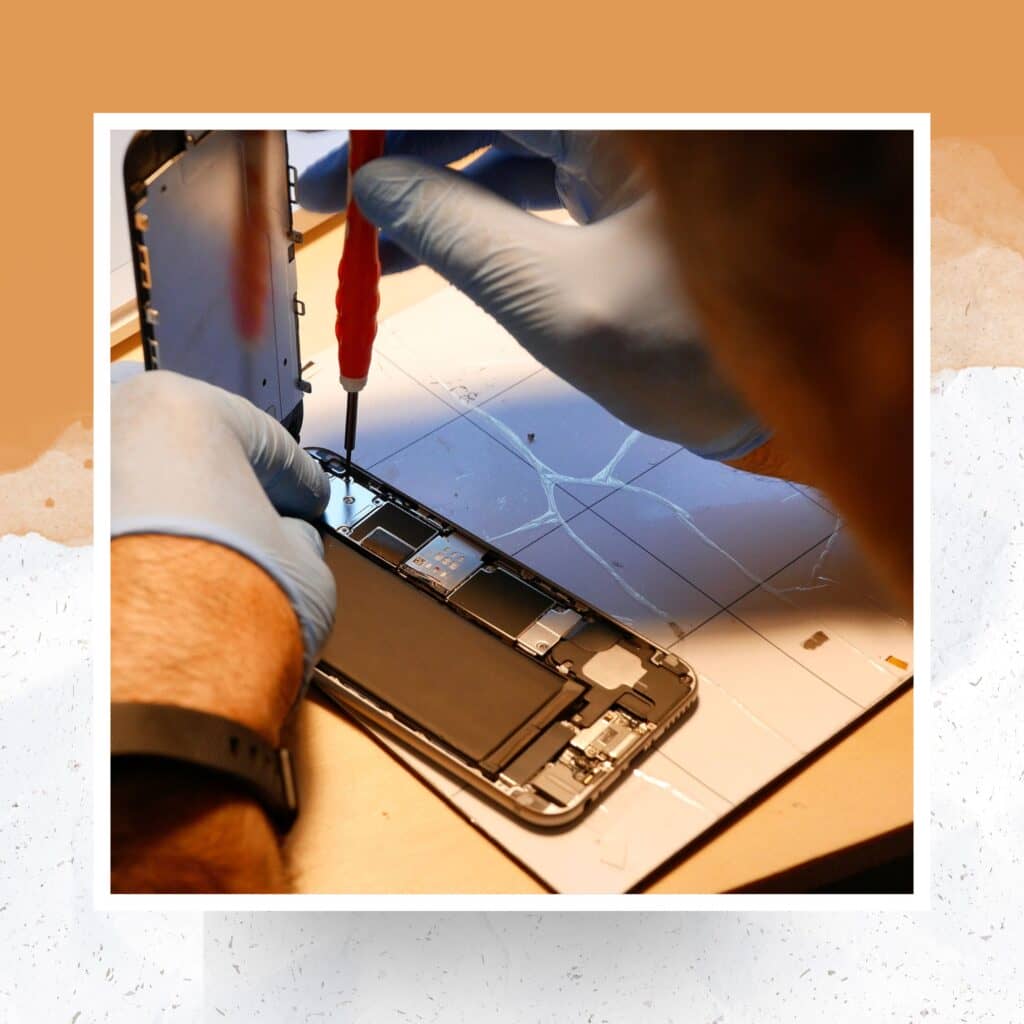 Are iPhone screens expensive to replace?
The cost of repairing an iPhone screen depends on if you go through Apple and the type of cover you have.
AppleCare+ significantly reduces the cost of iPhone screen repair to just $29. Without cover, the cost of replacing an iPhone screen on a newer model can be as high as $329.
How can I protect my iPhone screen?
Protecting an iPhone screen will minimize the risk of damage. Anyone planning to trade their old model when it is time for an upgrade will benefit from taking good care of their phone.
There are different ways you can protect your screen. These include screen protectors that can come as thin plastic sheets that protect the screen from scratches and dirt. Alternatively, tempered glass screen protectors offer a greater level of protection.
A good phone case will also protect the phone screen. Cases come in a range of shapes and sizes – some even have inbuilt screen protectors.
Will screen repair affect my warranty?
Independent repair of iPhones can affect the warranty. It is always better to seek help through Apple for repairs when your phone is under warranty.
Taking out-of-warranty devices to reputable alternatives can save you money, however.
Can I trade in an iPhone with a cracked screen with other companies?
If you are upgrading your phone through Apple, trade-ins are a great way to enjoy better deals – but Apple isn't your only option. Many other companies have trade-in facilities.
They can sometimes offer preferential rates, even for iPhones with broken screens. It's definitely worth shopping for the best deals before committing.
Sources