When it's time to replace or upgrade the often most underestimated part of a gaming setup, the monitor, people, and especially newer gamers, usually have no clue about how to search for the perfect one.
It's easy to get lost in the sea of monitors available and not know which one to pick. Heck, at one point, the on-paper specs start to look almost identical, but there are still price differences that spec sheets alone can't explain!
It's okay if you need a little help choosing. Fortunately for you, this guide is all you will need to elevate your gaming experience with your PC, PlayStation or Xbox.
We have a tried and tested lineup of the best gaming monitors out there, and we promise there's something for everyone on this list!
However, before we get to the list, it is important to understand why some specs are more important than others and how different monitor features can make or break your gameplay.
Without understanding these basics, you'll be prone to making wrong decisions that you might end up regretting for a long time once you're stuck with a bad monitor.
So sit back and relax as we go over everything you need to know and the only 7 gaming monitors you need to consider in 2023!
In a hurry? We care about your time! Have a look at our top 3 favorite picks when it comes to the best gaming monitors on Amazon in 2023!
Why Spend So Much On A "Gaming" Monitor?
The screen is easily the part of your system that you interact with the most since you're constantly looking at it, so it's only natural to get your hands on the best you possibly can.
A good monitor will enhance the enjoyment you get out of whatever you do on your gaming rigs, and gaming monitors are specifically built to take your gameplay to the next level.
Gaming monitors focus on specs that other screens usually don't care much about, such as higher refresh rates, lower response times, and anti-ghosting.
With a higher refresh rate and lower latency, any game you play will feel and look much smoother since the screen will display more frames each second. This doesn't just mean it's great for your single-player adventures:
Good monitors can give you an added edge in multiplayer competitive games, especially in scenarios where you need quick reflexes!
What Specs Are Good For You?
When choosing between gaming monitors, you obviously want the best resolution and colors you can get for the sharpest, most visually appealing images.
But it can also be worth sacrificing some of the viewing angles and resolution to get a higher refresh rate or a lower latency. You need to check your budget and decide on a good balance between resolution, panel type, and refresh rate.
The slightest of fluidity boosts in displays can sometimes be the difference between you coming out on top or bottom of the leaderboard in high-stakes ranked games.
Even when gaming on a console, some of the highest-ranked players across many titles are those that ditch the lounge TV and settle on a dedicated gaming monitor.
That being said, you also don't want to go for a monitor that has too high a refresh rate or resolution than your system can make use of. In this case, the extra money is better spent upgrading your other hardware so you can get more frames or a higher resolution output first.
With all this in mind, let's get into our list of 7 monitors that are guaranteed to immerse you in your games and give you the upper hand you deserve in any virtual encounter you face!
1. Asus TUF VG247Q1A – Best Budget 1080p Gaming Monitor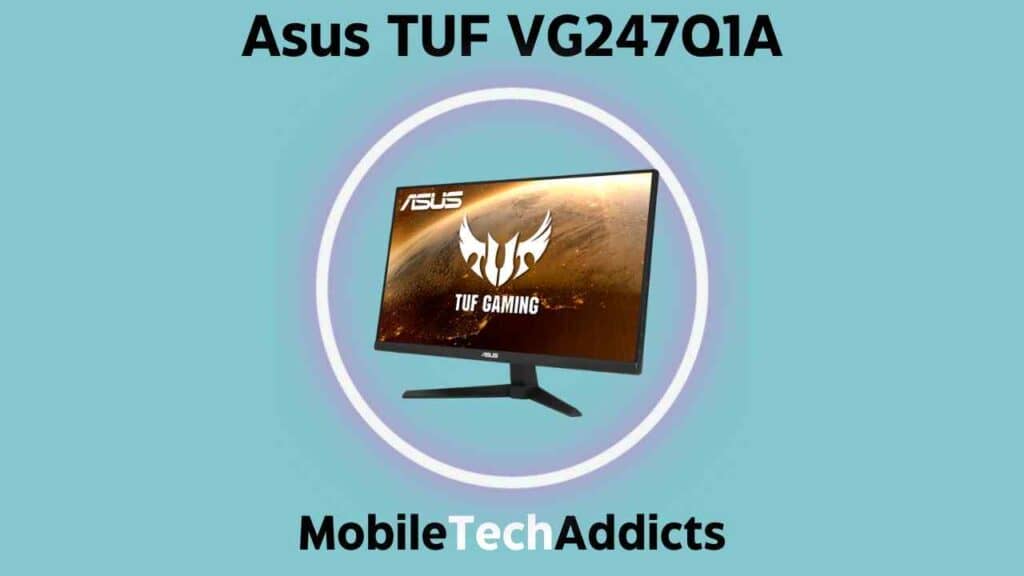 With technological advancements, high refresh rate monitors no longer have to cost an arm and a leg.
Today's mid-range graphics cards are more than capable of delivering high frame rates across many titles, so it only makes sense for budget monitors to catch up.
A budget 1080p monitor is the perfect companion for your budget to mid-range graphics cards.
The Asus TUF VG247Q1A costs only $160 on Amazon and can clock up to 165 Hz! This 23.8" VA panel has an excellent contrast ratio, second to only OLED panels, and much better colors and viewing angles than even some more expensive monitors with TN panels. However, the color quality of the VA panel may not be up to the mark with most IPS and OLED Panels.
This monitor makes up for the color quality loss with a 99% sRGB spectrum coverage which means that colors, although less vibrant, are highly accurate even for photo and video editing, let alone gaming!
It supports variable refresh rates to reduce lag and visual tearing with AMD Freesync, which makes it more suitable for PC gamers with AMD Radeon Graphics in their systems.
It offers a response time of 1 ms (MPRT) which is a surprise at this price range especially considering that you also get accurate color reproduction, thin bezels except for the chin, AMD Freesync, and a high 165 Hz refresh rate instead of the usual 144 Hz, making this our pick for the best 1080p budget gaming monitor you can get on Amazon in 2023
Best Budget 1080p Gaming Monitor
ASUS TUF Gaming 23.8" Monitor
Pros:
Crisp picture quality for gaming

Good value for money

Easy to set up

Decent sound quality

Great for online work
Cons:
Average speakers

Limited connectivity options

Limited longevity for some users
2. BenQ Zowie XL2746K – Best Premium 1080p Gaming Monitor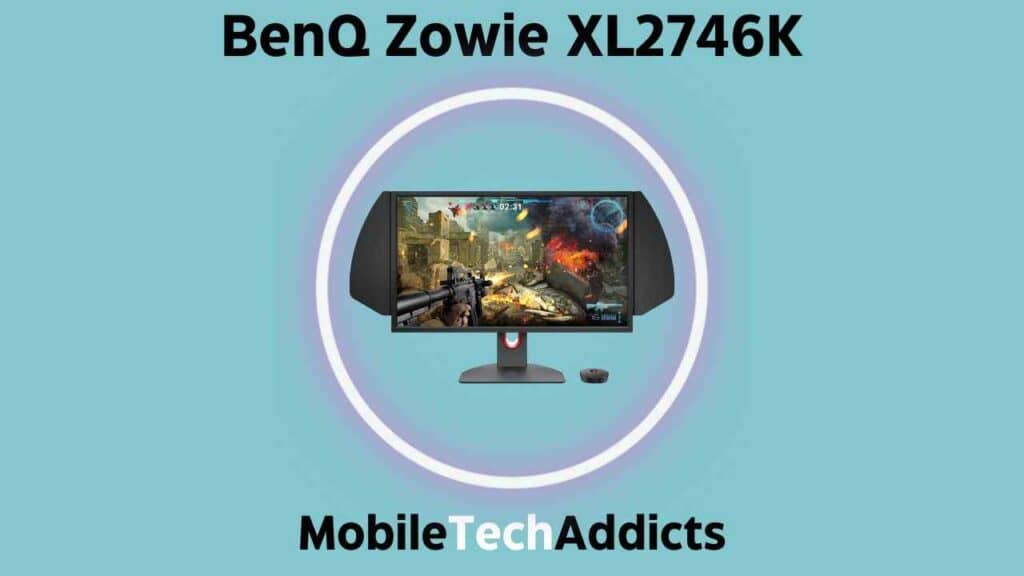 1080p doesn't mean a cheap monitor by any means. For gamers that play extremely competitive games or e-sports tournaments, the main focus is the reduction of motion blur and the highest possible FPS output.
In this sense, 1080p can even be somewhat of an advantage since higher resolution isn't a necessity that competitive games need; it's an added luxury that enhances visuals but reduces FPS.
The BenQ Zowie XL2746K is a 27" flagship e-sports model from BenQ that can put any other 1080p gaming monitor to shame.
However, a $430 price tag for just a 1080p resolution and the choice of a TN panel over IPS or OLED mean that it may not be a great choice for everyone. For the right gamers, though, this is a must-have!
Every single thing about the design on this monitor keeps gaming ergonomics in mind. It has markings on the stand to get the exact level each time and a rotatable stand that can be adjusted according to your preferred keyboard and mouse layout. It has a convenient headset stand on the back of the screen as well.
The screen comes packed with an "S-Switch" and a shielding hood to prevent glare. The S-Switch lets you choose between OSD menu settings and custom presets on the fly as you game.
You can also share these custom settings with your friends or use settings from others, like professional players, thanks to the inclusion of XL Setting to Share.
The best part of this monitor is obviously in the screen and hardware that goes behind it. The screen can go up to 240 Hz of variable refresh rate with DyAc+ technology, Color Vibrance adjustment, and a Black eQualizer.
Zowie's DyAc+ ensures there is no ghosting and zero trailing between frames of fast-moving objects.
The Black eQualizer will provide maximum visibility even in the darkest of situations compared to any other monitor, so you don't get taken out by the camper in the shadows!
Keep in mind that the TN panel means that the colors will look plain bad, and the viewing angles will be terrible compared to even cheaper monitors, so this is not something for your casual single-player games or movies.
This is targeted specifically at serious gamers looking to up their game in the most competitive of situations.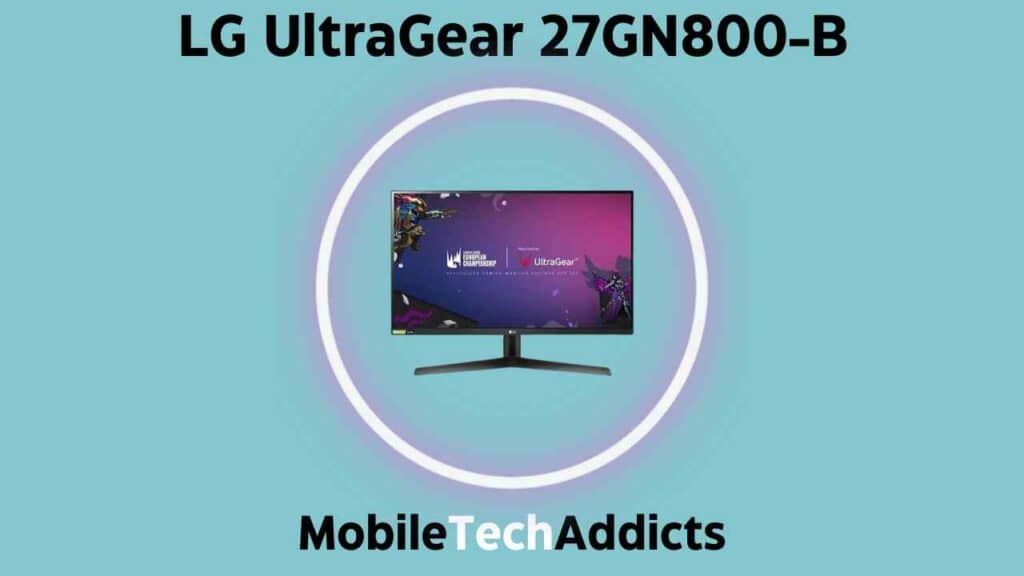 Next up on our list is one of the best QHD monitors for its price out there on the market: The LG UltraGear 27GN800-B at $270 on Amazon.
This is also the first IPS panel on this list which means that it will have the best colors and viewing angles yet.
Get prepared to be blown away with this QHD IPS panel with 99% sRGB coverage alongside the fluidity of its 144 Hz refresh rate.
Despite being a budget-friendly offering, LG doesn't hold back with features: The monitor harbors both NVIDIA G-Sync and AMD Freesync capabilities, meaning you can get full use out of the variable refresh rate of the monitor regardless of your graphics card family.
This is especially useful when you want to upgrade to a different card, as your options won't be limited by your monitor.
Dynamic Action Sync enables you to tap into the action without any input delays, and the Black Stabilizer built into the monitor will help brighten up those annoying dark areas.
Although the monitor does advertise a 1 ms response rate, this is the GtG response rate and is generally faster and less accurate than MPRT response rates since GtG doesn't convert to real-life situations very well.
Still, the LG 27GN800-B will provide you with very little latency, a vibrant quad HD IPS panel fit for both games and watching movies, and a 144 Hz refresh rate at a tiny price!
Best Budget 1440p Gaming Monitor
LG UltraGear FHD 27-Inch Gaming Monitor
Pros:
Improved picture quality

Brighter screen and vibrant colors

User-friendly controls

Suitable for gaming

Easy installation
Cons:
No built-in speakers

Limited viewing angles for an IPS panel

Stand takes up too much room

Motion Blur reduction option not accessible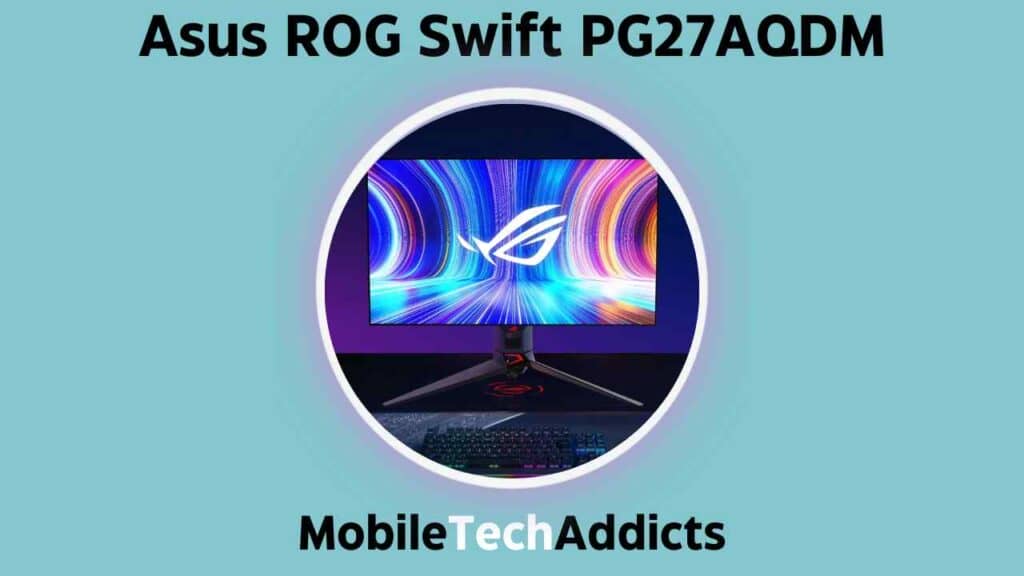 The premium 1440p gaming monitor category is starting to become a saturated market, so it can be difficult to know what to invest your money in, especially considering that this is where monitors start to get highly expensive, and a wrong move could hurt a whole lot!
The Asus ROG Swift PG27AQDM, however, checks all the boxes one could imagine as not only the best 1440p gaming monitor but also one of the best gaming monitors for its price overall. While it comes in at $1000, it more than justifies this price!
This is a 26.5" wide OLED panel monitor, which means an infinite contrast ratio and excellent colors, especially because it supports HDR10.
The monitor excels even among OLED panels, as it is widely known to be the brightest OLED monitor on the planet as of 2023 at 1000 nits of peak brightness with HDR10, made possible thanks to a premium micro lens array.
It features 99% DCI-P3 coverage alongside Adaptive Sync, AMD FreeSync Premium, and Nvidia G-Sync, meaning you can run it on any system possible and get the full potential out of it.
Clocking in at 240 Hz with a minuscule response time of 0.03 ms (GtG), these are some of the best on-paper specs for any 27" 1440p monitor, second to only one of Asus' own offerings, the Swift PG27AQN, which boasts the highest refresh rate on any QHD monitor and is an honorable mention.
The reason we picked the PG27AQDM over this monitor is the day and night difference in colors which makes the PG27AQDM a far more versatile option and worth the sacrifice of a few hertz!
The biggest concern with OLED monitors is the burn-in. When spending a thousand bucks, this is a valid concern, so we made sure to pick a monitor that can avoid this problem!
The Asus ROG Swift PG27AQDM enjoys one of the best heatsinks in any monitor on top of intelligent voltage optimization that minimizes heat and risks of burn-in to ensure a long, colorful lifespan!
Best Premium 1440p Gaming Monitor
ASUS ROG Swift 27" Gaming Monitor
Pros:
Excellent picture quality

High brightness

Low input lag

Good motion clarity

Versatile for gaming and multimedia
Cons:
Matte coating on the screen might not be preferred by some users

Fuzzy text for productivity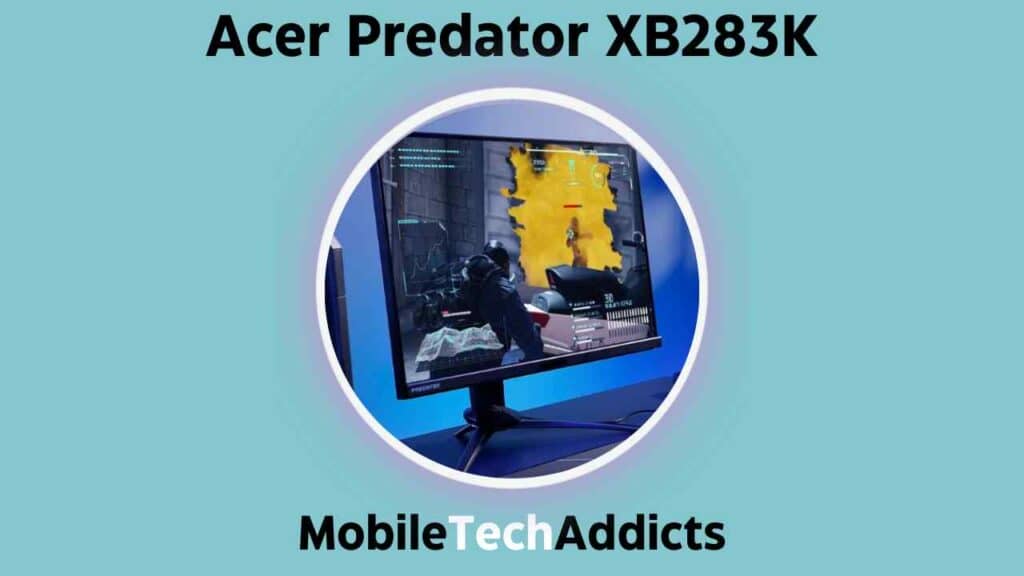 Okay, before you read on any further, redefine your definition of a "budget". UHD is not a resolution that you get on a tight budget; thus, even the shabbiest of 60 Hz 4K monitors will be pretty expensive.
The aim of this section is to provide a cheaper 4K monitor compared to others that is a good bang for your buck while still featuring the most important stuff for gaming.
The Acer Predator XB283K is a UHD widescreen LCD monitor that comes in at $600, making it more expensive than even the most premium 1080p gaming monitors and even mid-range 1440p monitors.
However, for a 4K monitor that supports 144 Hz of refresh rate with an array of gaming features, this is a shockingly good price!
This IPS panel will provide excellent viewing angles and good, accurate colors with a 90% DCI-P3 color gamut, ensuring you can enjoy all kinds of media at UHD resolution.
DisplayHDR 400 support and the inclusion of HDMI 2.1 ports alongside the usual DisplayPort make this an excellent budget option for next-gen consoles that need 4K with at least 120 Hz.
Even for PC players, this monitor is both AMD Freesync Premium and Nvidia G-Sync compatible, thus, there is no tearing between frames on any system.
While it doesn't have any standout features that would put it on the top in any leaderboard, the Acer Predator XB283K brings you 4K with a decent 144 Hz refresh rate, HDR, and full variable refresh rate capability at only $600, making it one of the best overall contenders!
Best "Budget" 4K Gaming Monitor
Acer Predator XB283K Monitor
Pros:
Good picture quality

High refresh rate

Compatible with gaming consoles

Easy setup

Sharp and crisp image
Cons:
Inferior HDR implementation

Lack of instructions manual for mount installation

Some QC concerns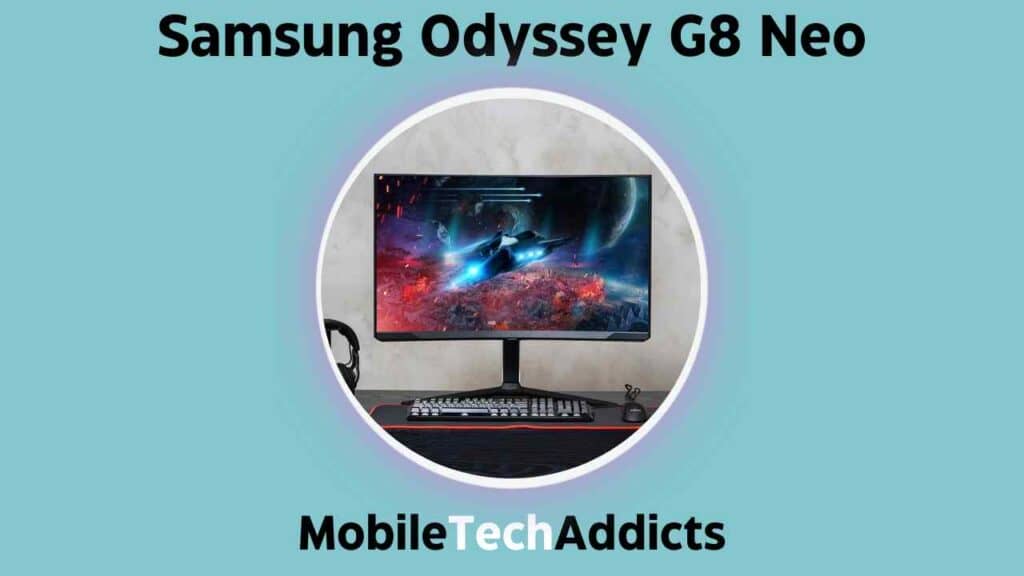 Lo and behold, it is Samsung, the king of screens, that brings us what is hands down the best gaming monitor that money (a LOT of money!) can buy in 2023: The Samsung Odyssey G8 Neo.
The Odyssey G8 Neo hosts a stunning curved 32" VA panel that can output 240 Hz at UHD resolution with mind-blowingly vibrant colors and contrast, comparable to even OLED panels but without the risk of any burn-ins!
Priced at a whopping $1500, this is one of the most expensive screens on the market, but believe it or not, it is excellent value.
Remember how the Asus ROG Swift PG27AQDM blew everyone away as the brightest OLED panel at 1000 nits? Yeah, well, the Odyssey G8 Neo leaves the competition behind in the dust with its 2000 nits of peak brightness!
Apart from HDR10 and HDR10+, Samsung has loaded the Odyssey up with Quantum HDR 2000, meaning anything that runs on this would be a sight to behold.
The curved sides extend wider than most other monitors, enabling a greater field of view that can let you see enemies farther on the sides.
It has a display port for PC users and HDMI 2.1 that can be used with all next-gen consoles.
However, this monitor would be a little too overkill for consoles as they would not be able to take full advantage of the feature set and should opt for a cheaper monitor.
For PC users, once again, we have both Freesync and G-Sync compatibility meaning you can rock this pretty screen with basically any system.
Releasing a 4K 32" monitor with a 1000R curve, excellent colors and contrast, a 240 Hz refresh rate, 2000 nits of peak brightness, HDR10, HDR10+, Quantum HDR 2000, Freesync and G-Sync compatibility, a mini LED backlight with 1196 dimming zones and a Quantum Dot film, and ports for all kinds of modern connectivity, Samsung has left no stone unturned and created what can only be titled an absolute beast!
Best Premium 4K Gaming Monitor
SAMSUNG Odyssey Neo G8
Pros:
Impressive visuals and high refresh rate for gaming

Large, curved display adds to the immersive experience

Internal KVM switch for easy computer swapping

Good productivity potential with its size and split-screen capabilities

Bright screen with vibrant colors
Cons:
Size may be too large for some users

Price is relatively high

Tweaking may be necessary for optimal performance
7. BenQ MOBIUZ EX480UZ – Best 4K 120 Hz Gaming Monitor For Next-Gen Consoles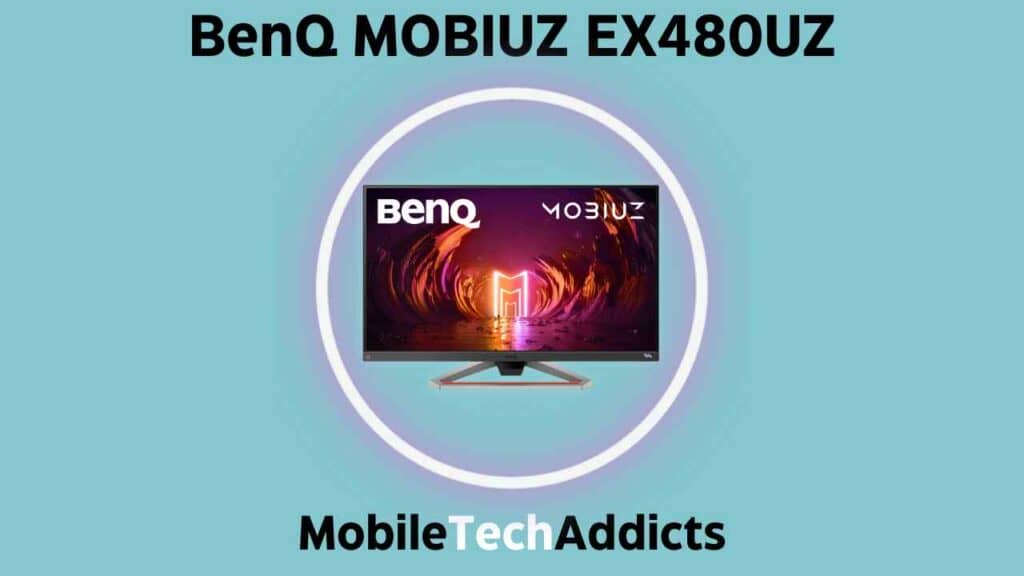 No console players, we did not forget about you. This last monitor is a treat just for you: A 48" 4K 120 Hz monitor with HDMI 2.1 that will make your console run at its full potential without wasting anything!
Priced at $1500 on Amazon, this is also one of the most expensive gaming monitors you can get. It supports a tiny response time of 0.1 ms (GtG) and 98% DCI-P3 coverage, so you don't have to worry about the color gamut no matter what you plan on doing!
This is an OLED panel which means that we once again have an infinite contrast ratio, unbeatable viewing angles, and the most vibrant colors.
Viewing angles are of special importance with consoles, especially when you have your friends over for those FIFA marathons! OLED panels are thus perfect for the job.
Speaking of FIFA sessions, the screen also comes with some pretty good dynamic 2.1 channel speakers, treVolo audio with 5 tailored sound modes, and a 10W subwoofer, which means that each person with a controller in their hands can be fully immersed in the action!
As a premium offering from BenQ, it has all their flagship features: Quick OSD presets, remote control for switching settings fast right from your couch, top tier Black eQualizer for brightening dark spots, and even KVM support so you can use a single mouse and keyboard across your PC and console simultaneously!
It doesn't get better than this for consoles, so if you have the money, don't hesitate!
Best 4K 120 Hz Gaming Monitor For Next-Gen Consoles
BenQ MOBIUZ Gaming Monitor
Pros:
Crisp and clear picture quality

Remote control and built-in speakers

Supports high refresh rate and resolution

Convenient menu options for adjustments

Works well for gaming and multimedia
Cons:
Shipping and packaging problems

Inconsistent performance and software glitches